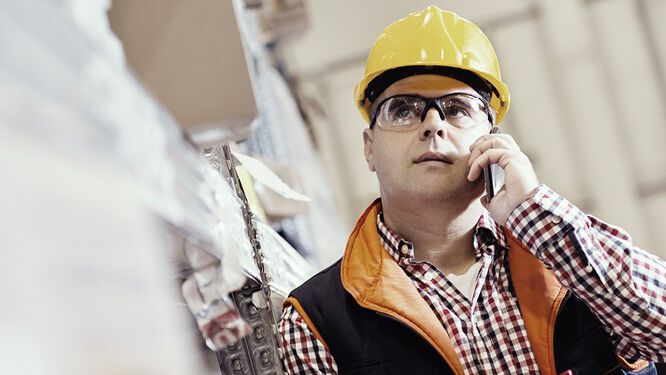 Intralogistics: Outlook into 2030
Technological landmarks for ideal logistics
Does a data goggle speed up picking? Or is an investment in a pick by light system more worthwhile? Up to now, new technologies for intralogistics have not been high on the priority list of companies. This is because the cost share of logistics is lower than that of other work areas and their need for digitization is generally greater. But this is changing rapidly: from pick-per-voice tools to autonomous storage robots, more and more instruments are available. Those who know the spectrum available today protect themselves against bad investments - and those who have it in mind until 2030 can profit from every change in technology. A global player in the semiconductor industry was able to obtain precisely this foresight. Together with ROI, the chip manufacturer developed a cross-location intralogistics concept up to the year 2030.
Logistics 4.0 methodical planning
In the project, however, strategy and methodology set the pace instead of science fiction scenarios. The points of orientation for looking into the future should not be abstract trend topics such as artificial intelligence, but concrete technologies that make economic sense for the company and can be implemented across locations. The project team consisting of ROI consultants and the logistics decision makers of the chip manufacturer applied a three-step procedure:
Determine status quo
Develop vision by 2030 (based on a concept for ideal logistics)
Carry out a feasibility study (based on the conditions in the plants including a profitability calculation)
Execute feasibility planning
In the final step, the project team drew up feasibility plans for each of the chip manufacturer's locations on the basis of the formulated "Vision 2030": Which technology pays off where? What is unrealistic for the next five years, but perhaps cheaper available in ten years and helpful in use? To this end, the company is now regularly initiating pilot projects, for example to test driverless transport systems or the suitability for everyday use of data goggles that indicate work tasks to warehouse staff. This procedure protects against bad investments and makes it possible to experience the future of intralogistics "step-by-step".