Building Industrial Future
We all need to make decisions for a future that is often very unpredictable. But generally speaking, it's not that easy. For industrial enterprises, however, whose decisions can often have weighty and irreversible consequences, it is a task of particularly great significance. If you are faced with a predicament like this, or the die has already been cast but the path is unclear or risky – then that is the time to talk to ROI.

3,000 successful projects are better than a crystal ball

Of course, ROI doesn't have a crystal ball. But in more than 3,000 successful projects for industrial companies around the globe, we have gained a lot of experience with unpredictability and complexity. This means, for example, that we can answer the question of what your global production network should probably look like in ten years and how to keep this footprint as flexible, lean and resilient as possible. Or support you on site in maintaining your quality and efficiency Standards, in empowering your staff and making sure that the start-up of your new plant doesn't become a marathon with the authorities and the selection of suppliers a gamble.
It can also mean that we help to align your global development organisation so that it works efficiently, openly, and close to the market and doesn't spend five years putting a high-gloss finish on products and services which have no market after three years thanks to a technical disruption.
Our services include aligning technologies, processes, systems and supply chains so that a thrust of operational excellence gives you additional resources and options for action, or that we set up specific roadmaps for making automation, digitisation and Industry 4.0 sustainable value drivers – no matter what and where you are producing in ten years time.
Laurels
For this work, we have received a number of awards that we are very proud of. For example, in 2018 and 2015 as the best consultancy in the segment 'Engineering, production and Industry 4.0' of the study 'Hidden Champions of the consulting market' carried out by WGMB and Capital. Or as the category winner of the 'Best of Consulting' competition organised by the magazine Wirtschaftswoche; most recently in 2014 in the category 'Competitive strategy'. Or as a recipient of the 'Best consultant' seal from the magazine brand eins– each consecutive year since 2014.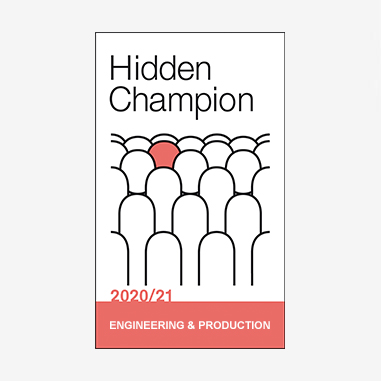 Pragmatic, sustainable, measurable
We find effective solutions for these and many other typical challenges that are typical in the global manufacturing sector. And for us, 'effective' means pragmatic, sustainable, measurable and linked to a consistent level of knowledge transfer. We believe that knowledge needs to work and develop in order to create value. That's why we supplement our in-depth technology expertise, management and methodology competence, and local teams in the most important production and sourcing regions of the world with extensive training and qualification programmes as well as our own learning factories. We make these available to you as part of higher level consultancy projects but also independently of these.
We come to you to initiate sustainable change – and we stay until the project goals are achieved. Because we speak the language of our customers, from the shop floor to board level, and pitch in to get things done, our ROI consultants are highly motivational and well accepted partners. In this way, we establish long-term customer relationships – and our joint success.