Agile organisation and transformation
Agile organisation and management methods are proving to be more and more advantageous when it comes to responding to fast, difficult-to-predict market cycles and high volatility, or to align organisation and processes in a customer-oriented manner. They are thus a central building block on the way to transforming the company and adapting it to fundamentally changing technological, economic and social environments.
The aim of introducing agile approaches, which originated in software development, is to increase transparency, adaptability and efficiency. At the same time, short, iterative decision-making, feedback and manufacturing cycles, which consistently align with customer benefits, can minimise risks, effectively distribute knowledge and reduce process costs. However, the introduction of agile methods raises many organisational and management issues and can generate tensions in established structures and behaviours. These result, on the one hand, from the need to effectively use agility in several parallel teams. On the other hand, management roles in an agile environment change to a large extent. The increased transparency and horizontal, decentralised decision-making processes lead to the redistribution and redefinition of expert and leadership power. For the managers of a company there are significant changes and new tasks:
Reduction of professional responsibility and management in favour of leadership, meaningful objectives and consulting of employees
Promoting the professional and operational leadership of employees
Creation of organisational experimentation rooms with corresponding risk management
Design of structures, governance and work environment and reduction of work specifications
Newly interpreted roles, altered habitual behavioural patterns and correspondingly adapted organisational responsibilities of employees and executives are crucial factors for the effective use of agile methods and the basis of a successful transformation. Because only if agile principles are understood and accepted, can they develop their strengths – such as short cycle times, fast decision paths and customer-oriented, self-responsible actions of employees. Thus, agility is also a matter of culture and leadership.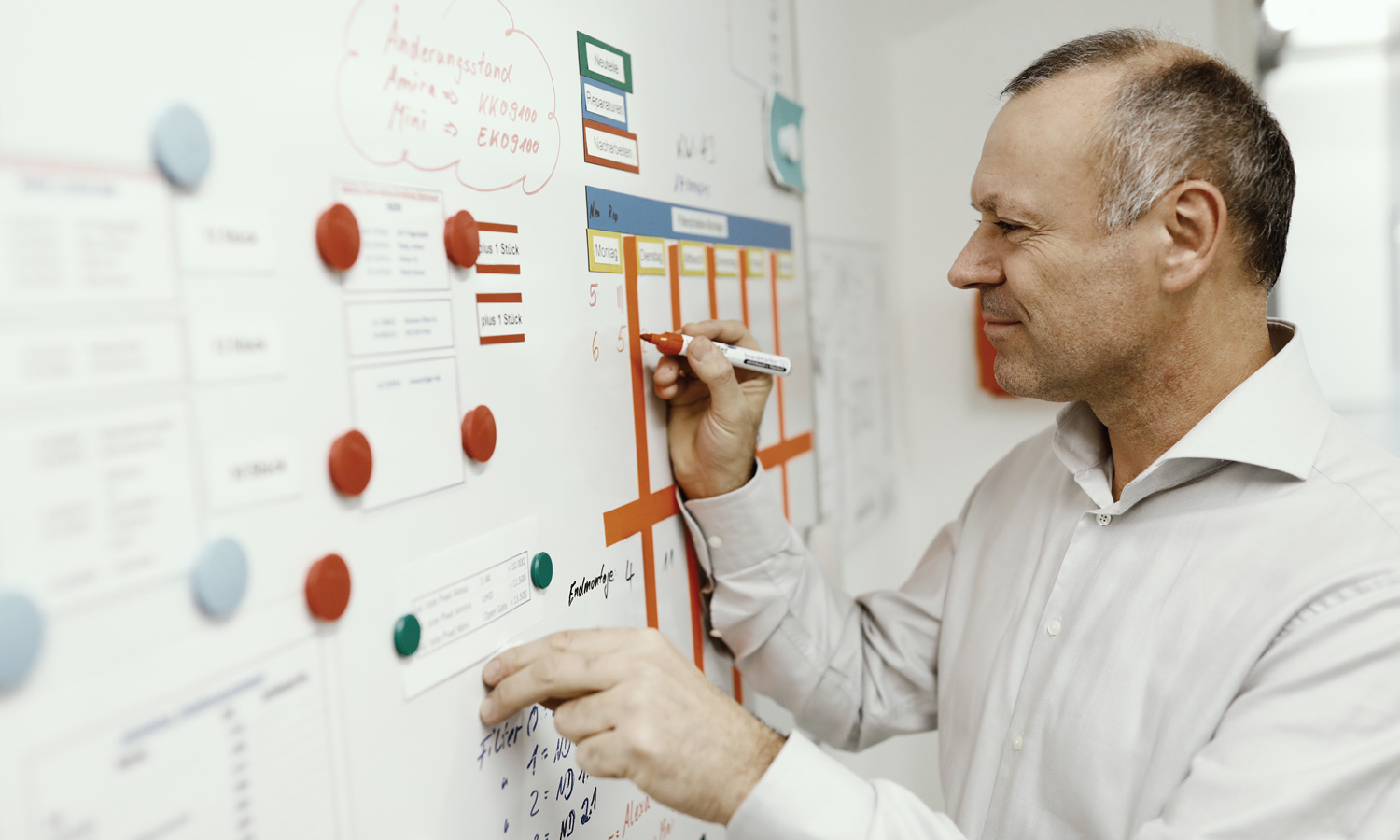 ROI accompanies companies throughout the process of transformation and provides comprehensive support for the introduction and sustainable anchoring of agile methods – from initial analysis and the design of new organisational forms and procedures to rollout. To ensure that managers and teams in an agile organisation are able to work optimally and deliver high quality and productivity in the long term, we focus on the following core issues:
Analysis and status survey of the organisation
Development of agile target images and organisational forms
Development of a transformation strategy
Comprehensive training and qualification of employees and managers
Coaching and mentoring across all hierarchical levels
Support and monitoring of the transformation
Anchoring agile values and principles in the organisation