ROI-EFESO - CURRENT TOPICS & NEWS
Articles and interviews on current professional, technological and industry challenges, information on our consulting services, seminars and events as well as corporate topics:
Here you can find out what moves ROI-EFESO. We look forward to talking to you!
Contact person:
Anna Reitinger
Head of Marketing, ROI-EFESO
Phone: +49 (0)89-121590-0
Mail: anna.reitinger@roi-efeso.com
"At the end of the day, it's always about being competitive"
Interview with Dr. Kai Magenheimer, Partner at ROI-EFESO, on the importance of Plant Assessments as a tool for the further development of production sites.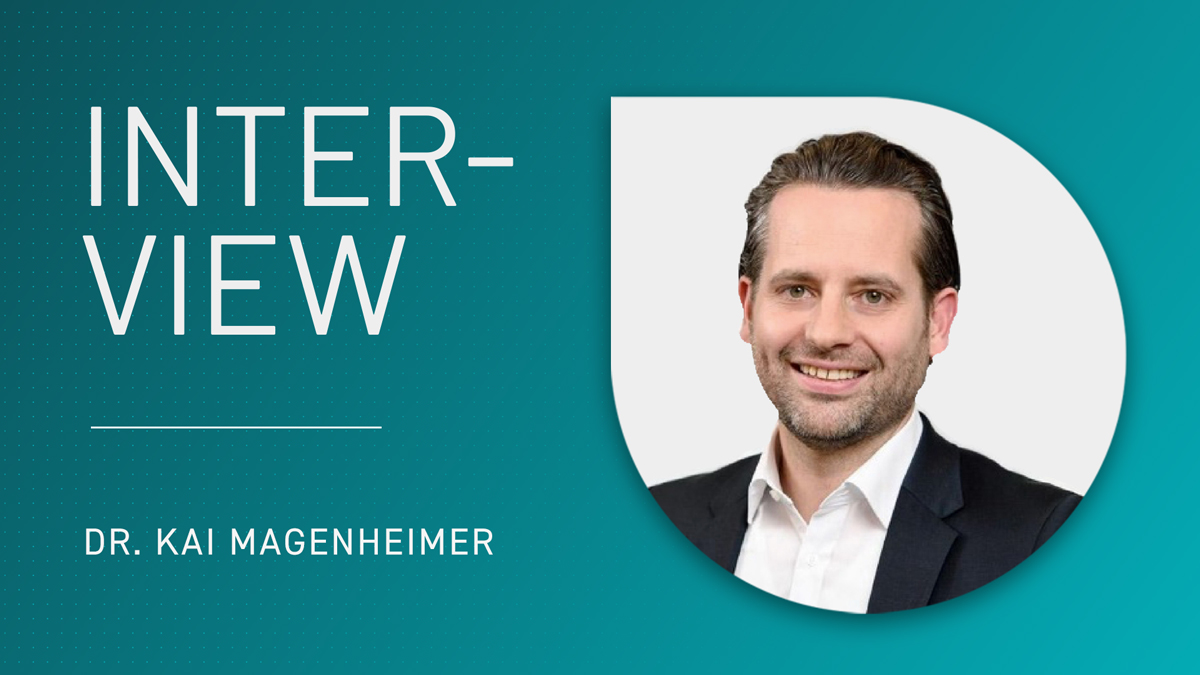 Why should companies be concerned with evaluating the future viability of their plants right now?
Dr. Kai Magenheimer: Basically, this is not a new topic. However, we are currently seeing various developments that are forcing companies to review or reassess the competitiveness of their plants: On the one hand, there are certainly the - depending on the industry - massively increased costs for energy, materials, but also personnel, which are forcing companies to become more economical or to make price adjustments. In both cases, plant assessments are a valuable tool for identifying potential savings or gaining transparency about actual manufacturing costs. Secondly, in response to the supply chain disruptions of recent years, we are seeing a trend toward regionalization of value creation. This means that companies are increasingly relocating their production close to their sales markets. This in turn is leading to a deterioration in the cost structure and factor costs. Against this backdrop, it is necessary to rethink existing structures, also with regard to automation, digitization, so that high-wage locations become more attractive again, precisely because these new framework conditions have been added. And finally, companies must respond to ever greater fluctuations in demand because pressure from end customers is increasing. The structures that have evolved in the companies are often not at all designed for these short reaction times. For this reason, both the organization, the processes and the underlying technologies in production and logistics must be made more flexible.
Given the variety of challenges facing the manufacturing industry right now, how can Plant Assessments add value?
Dr. Kai Magenheimer: At the end of the day, it's always about being competitive. What that means in detail and how to get there depends very much on the particular situation, the competitive environment and much more. Our goal is to show companies an orderly path to the future. The basis for this is comprehensive transparency about the status quo. We ruthlessly expose all weak points, clarify the effects and thus provide the basis for a systematic further development of the plant or an entire plant network that is adapted to the respective situation.
What aspects are considered in a Plant Assessment?
Dr. Kai Magenheimer: When evaluating the plants, we essentially look at two dimensions: Performance and maturity. Performance describes profitability, i.e. basically the question: With how many employees and what cost structure can I create what output? In terms of maturity, we look at how the organization is set up structurally and organizationally: For example, is there a store floor management system? Which key figures are used? What is the management behavior like? All of these factors are taken into account. And you have to find the right balance between these two poles. For example, if you only push performance, it won't take long for it to drop again because the organization is simply not able to absorb that and develop it further. Conversely, if you only invest in maturity development, then financial success will come too slowly and thus it will no longer be profitable.
What does the procedure for a plant assessment look like in concrete terms?
Dr. Kai Magenheimer: We follow a standardized and tried-and-tested procedure. At the heart of this is a five-day on-site assessment process in which we work our way from the rough to the fine through all the issues relevant to the evaluation of the plants: At the beginning, there is a top-down examination of the actual situation of the respective plant. In addition to looking at key figures and comparing them with industry-specific benchmarks, e.g. in the area of indirect costs or plant availability, we also rely on on-site observations, e.g. as part of so-called waste walks. This gives us initial indications of where weaknesses lie and where we should take a closer look.
Based on this, we carry out individual process analyses at store floor level, in which we examine the logistics process or assembly in detail, for example. In addition, we use proven maturity models such as our leadership scan or the OPEX scan, which enable us to rank the plant in comparison with best practices. This results in gaps in both performance and maturity from which we can derive and evaluate potential. This means that we not only see where the weak points are, but also evaluate their impact on the operating result. At the same time, the maturity models provide us with concrete paths for targeted plant development. We condense all this into a robust recommendation for management.
What can such recommendations look like?
Dr. Kai Magenheimer: Every assessment provides us with information about the potential that a plant has in terms of maturity development and performance improvement. Of course, it becomes particularly interesting when you examine this not only for one plant, but also for an entire group of plants. Then you also have a completely different lever in terms of corporate strategy. For example, if you have plants that have a high degree of maturity and at the same time are very efficient, then you don't have to do much, but at most specify a target value. If, on the other hand, a plant has a high maturity level but poor performance, you probably have to take a more entrepreneurial approach, e.g., establish new products, rethink the business model to remain competitive in the long term. If, on the other hand, the maturity level is low but the site has great potential to improve performance, further development should be actively supported. This results in initial recommendations for action for dealing with individual sites.
What role does the topic of personnel play in the evaluation and further development of plants or plant networks?
Dr. Kai Magenheimer: One thing is clear: nothing works without the team. Because the people in the plant are the most important enabler - both for maturity development and for leveraging performance potential. This means that no matter how you want to develop a plant - whether in the direction of performance improvement or in the direction of higher maturity - it is always linked to the question: Do I need the people I have - and do I have the people I need? And if that's not the case, how do I get there? What are the implications for collective bargaining and labor law? All of these issues need to be considered once the direction is set. That's why we're working here with experts who know these issues very well.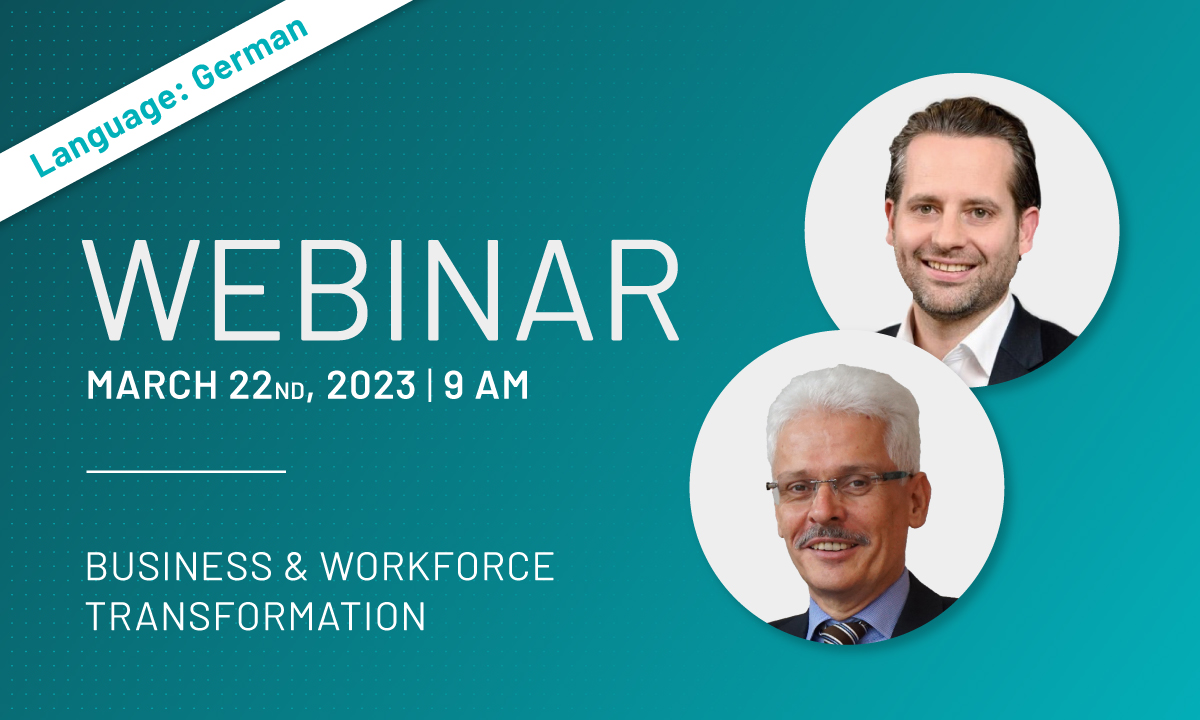 You would like to learn more about the topic?
In the free webinar "Business & Workforce Transformation" on March 22, Dr. Kai Magenheimer and labor law expert Wolfgang Andrich from AVENEO Consulting GmbH will explain how industrial companies can make their production sites competitive in terms of structure and personnel in the face of current challenges.