ROI-EFESO - CURRENT TOPICS & NEWS
Articles and interviews on current professional, technological and industry challenges, information on our consulting services, seminars and events as well as corporate topics:
Here you can find out what moves ROI-EFESO. We look forward to talking to you!
Contact person:
Anna Reitinger
Head of Marketing, ROI-EFESO
Phone: +49 (0)89-121590-0
Mail: anna.reitinger@roi-efeso.com
BRAND EINS STUDY: ROI-EFESO ARE "BEST CONSULTANTS 2021"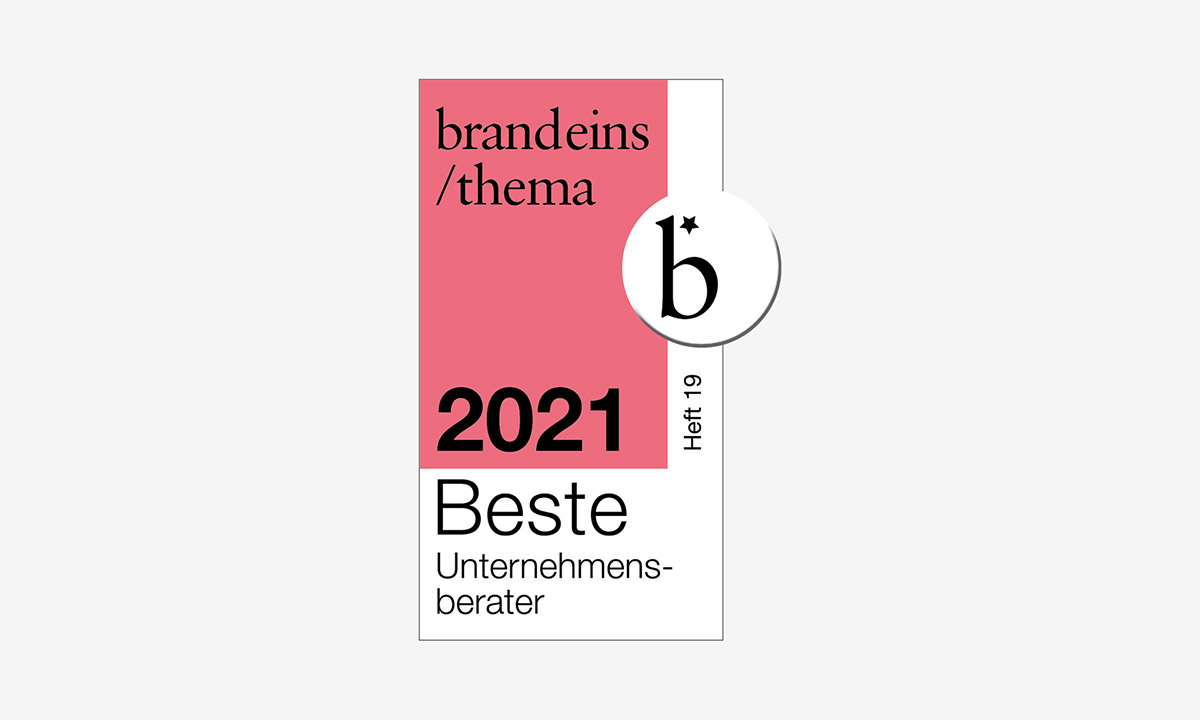 Munich, 25 March 2021: Since 2014, the business magazine brand eins and its partner Statista have been honouring top consultants who stand out for their competence, quality and professionalism. This year, ROI-EFESO again receives ratings from its clients and consulting colleagues. With top rankings in the sectors "Mechanical & Plant Engineering", "Chemicals & Pharmaceuticals" and "Other Industrial Goods" as well as in the work area "Operations Management", the company occupies a top position in the German consulting market.
The "Best Consultants" ranking is based on a complex survey. The basis is the "colleague recommendation" of 8,049 partners and principals of management consultancies and 2,334 consultants. In order to determine the leaders of the German consultancy landscape, a "client assessment" was also carried out: 1,350 senior executives from companies of all sizes as well as 230 senior executives from listed companies were allowed to contribute their assessments by questionnaire.
The consolidated results of the market research were finally included in the journalistically independent publication "brand eins Thema Unternehmensberater 2021". The ranking is available online.
ROI-EFESO would like to thank all participants for the trust they have placed in us and for all the recommendations that have led to the award of the "brand eins Beste Berater" seal of quality.