ROI-EFESO - CURRENT TOPICS & NEWS
Articles and interviews on current professional, technological and industry challenges, information on our consulting services, seminars and events as well as corporate topics:
Here you can find out what moves ROI-EFESO. We look forward to talking to you!
Contact partners:
Anna Reitinger
Head of Marketing, ROI-EFESO
Phone: +49 (0)89-121590-24
Mail: reitinger@roi.de
Dimitrij Naumov
WYZE Projects GmbH
Phone: +49 (0)89-178 766-64
Mail: roi@wyze.de
DIALOG 45: Do we need a new understanding of quality?
Perfection!? Why we need to reconsider quality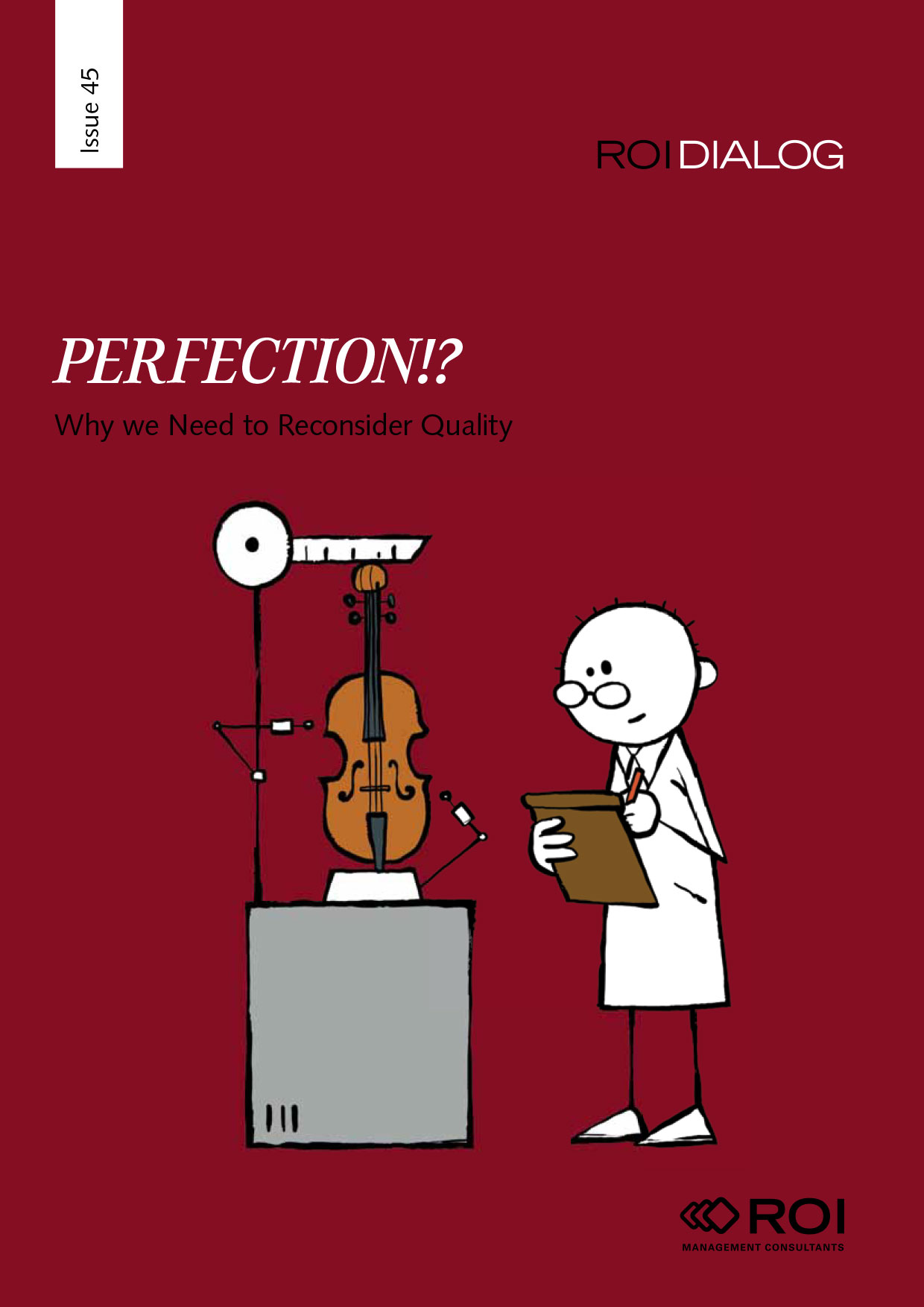 The ROI DIALOG issue 45 is available as a download in German and English now. We invite you as well to order your own print copy three times a year, free of charge.