ROI-EFESO - CURRENT TOPICS & NEWS
Articles and interviews on current professional, technological and industry challenges, information on our consulting services, seminars and events as well as corporate topics:
Here you can find out what moves ROI-EFESO. We look forward to talking to you!
Contact person:
Anna Reitinger
Head of Marketing, ROI-EFESO
Phone: +49 (0)89-121590-0
Mail: reitinger@roi.de
'Journey-to-Lean' – Entrepreneur's trip for Russian top manager
Program for Russian companies visiting German and Austrian companies


ROI Consultancy has organized a special entrepreneur's trip in September 2011: the 'Journey-to-Lean' was enabling Russian entrepreneurs a view behind the scene of a few German and Austrian top companies.
During a one week's trip, Russian guests were visiting four companies in order to experience their organisation and manufacturing systems up close. The objective was to get acquainted with the principles of Lean Management in real life praxis.The visits, which gave ample opportunity for questions and an intensive exchange of ideas, were topped off with seminars on the subjects of Value Stream Mapping and One-Piece-Flow.
On the visiting list were:
BMW in Regensburg, Germany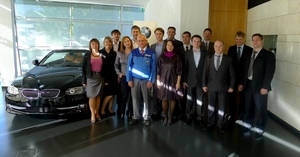 Webasto in Utting, Germany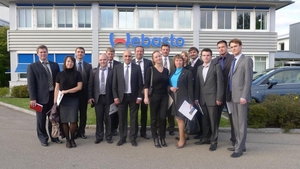 IWIS in Landsberg, Germany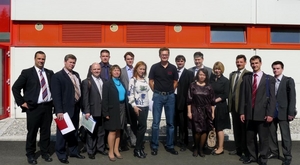 ROSENBAUER in Leonding, Austria