ROI-EFESO - CURRENT TOPICS & NEWS
Articles and interviews on current professional, technological and industry challenges, information on our consulting services, seminars and events as well as corporate topics:
Here you can find out what moves ROI-EFESO. We look forward to talking to you!
Contact partners:
Anna Schindler
Head of Marketing, ROI-EFESO
Phone: +49 (0)89-121590-24
Mail: schindler@roi.de
Dimitrij Naumov
WYZE Projects GmbH
Phone: +49 (0)89-178 766-64
Mail: roi@wyze.de
My human boss is keeping track of things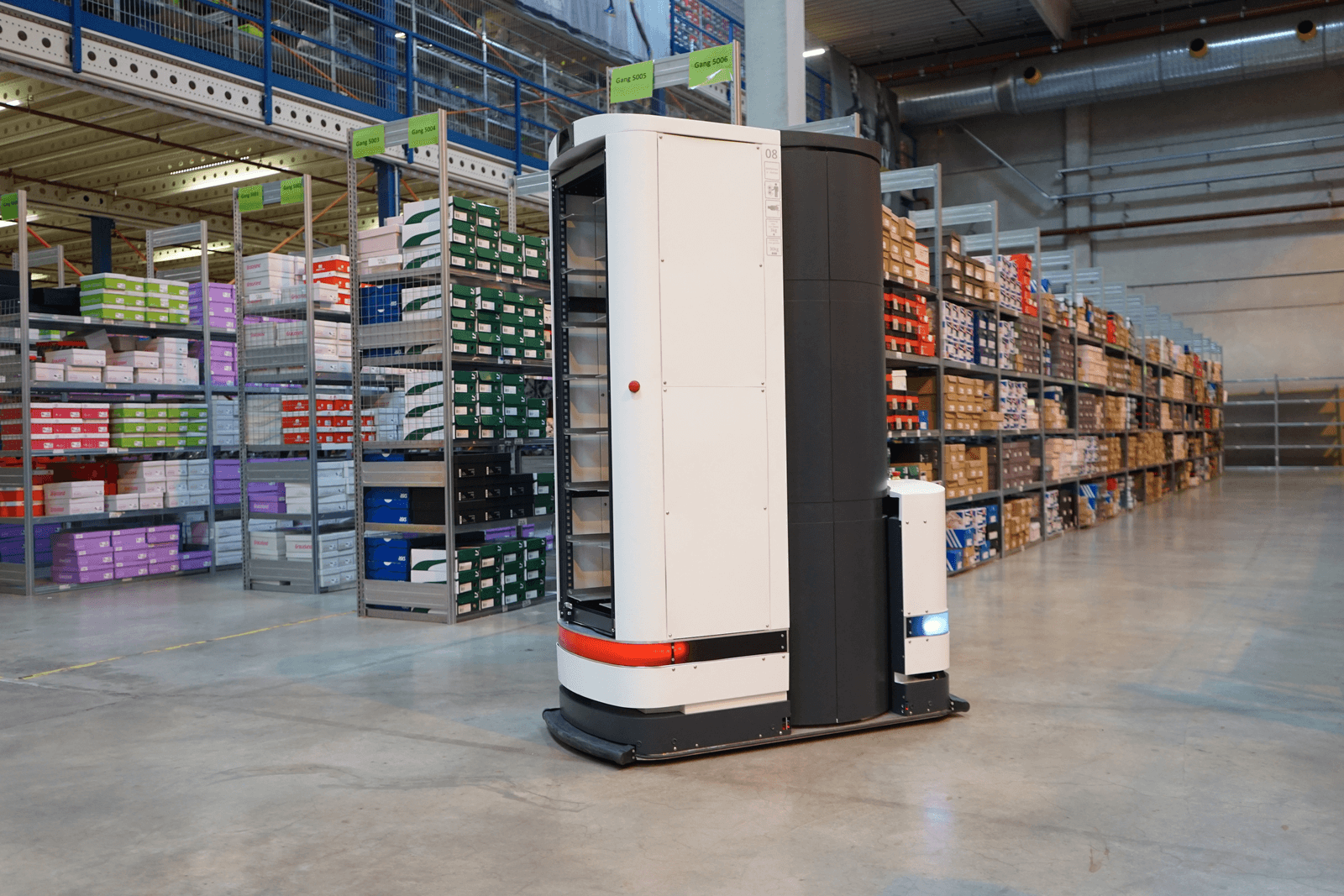 About Magazino
Magazino GmbH, based in Munich, was founded in 2014. The startup has meanwhile grown strongly and develops and builds perception-controlled, mobile robots for intralogistics. With over 80 employees, Magazino has one of the largest advanced robotics teams in Europe. www.magazino.eu
TORU 2025, which robotic-quette should we use to address you - Mrs. or Mr., Lady or Gentleman?
First of all you are welcome to speak a little quieter and faster, my AI is not from 2020 anymore, otherwise we can go over to "you". Right now my voice is in Scarlett Johansson mode, would you like to switch to Silvester Stallone?
No, that's fine. How can we even talk to each other? Actually you were only supposed to support us as an assistant in the warehouse?
This was originally the case. My ancestor "TORU", the first model generation of my kind, revolutionized order picking in 2018. At that time, warehouses were firmly in human hands, dominated by human-to-product and goods-to-human systems, with piece-accurate access to individual products always being provided by humans. The first TORU changed this, he could drive to the shelf independently, identify and remove the desired object, store it in his exchangeable shelf, control the shipping station and place the goods there on the pick-up truck. At that time, TORU was still mainly transporting cuboid objects such as books and shoe boxes. The language module came later, in the context of the large AI networking in the industry 7.0.
"I love packages. People are unpredictable."
Was there a point when you realized what a tough job you were doing?
I don't understand the question. All TORUS have always had the necessary technological means to transport goods from A to B around the clock - this is our core competence, not AI philosophy. At the beginning, we took objects weighing up to 3 kg off the shelf on our own and were able to carry around 12 packages at the same time - for up to 16 hours in a row before we went back to the charging station for regeneration. And thanks to our sensors for image recognition and 3D measurement, we have always been able to get to grips with precision. Especially with very high or very low stored goods this is a welcome help for you people.
What do you value about working with your human colleagues? What's bugging you?
My human boss is keeping track of things. Sometimes the items on the shelf are completely upside down, shifted or fallen over. Then it gets confusing for me. My boss is always better at improvising and knows how to get the package he wants or where to find the barcode on it. Fortunately, you people know what to do in such situations, so we don't have to stand around for long. And here we are to your shortcomings: if I run through the aisles with up to 1m per second, your dawdling can be annoying. I love packages. Humans are incalculable. But luckily I can brake better than you can look ahead. After a short stop I simply continue as planned.
Sounds like good teamwork. But in your opinion, what makes Warehouse 4.0 efficient?
My human colleagues constantly have new ideas to rethink the entire warehouse concept. After all, it is not just about us machines, but about the perfect timing of the picking processes in relation to the type of goods, distances, times of incoming orders, etc. For example, how stacking certain parcel formats increases storage capacity and optimizes space utilization, an AI does not recognize as quickly as a human being.