ROI-EFESO - CURRENT TOPICS & NEWS
Articles and interviews on current professional, technological and industry challenges, information on our consulting services, seminars and events as well as corporate topics:
Here you can find out what moves ROI-EFESO. We look forward to talking to you!
Contact person:
Anna Reitinger
Head of Marketing, ROI-EFESO
Phone: +49 (0)89-121590-0
Mail: anna.reitinger@roi-efeso.com
ROI-EFESO presents the winners of the INDUSTRIE 4.0 AWARD 2021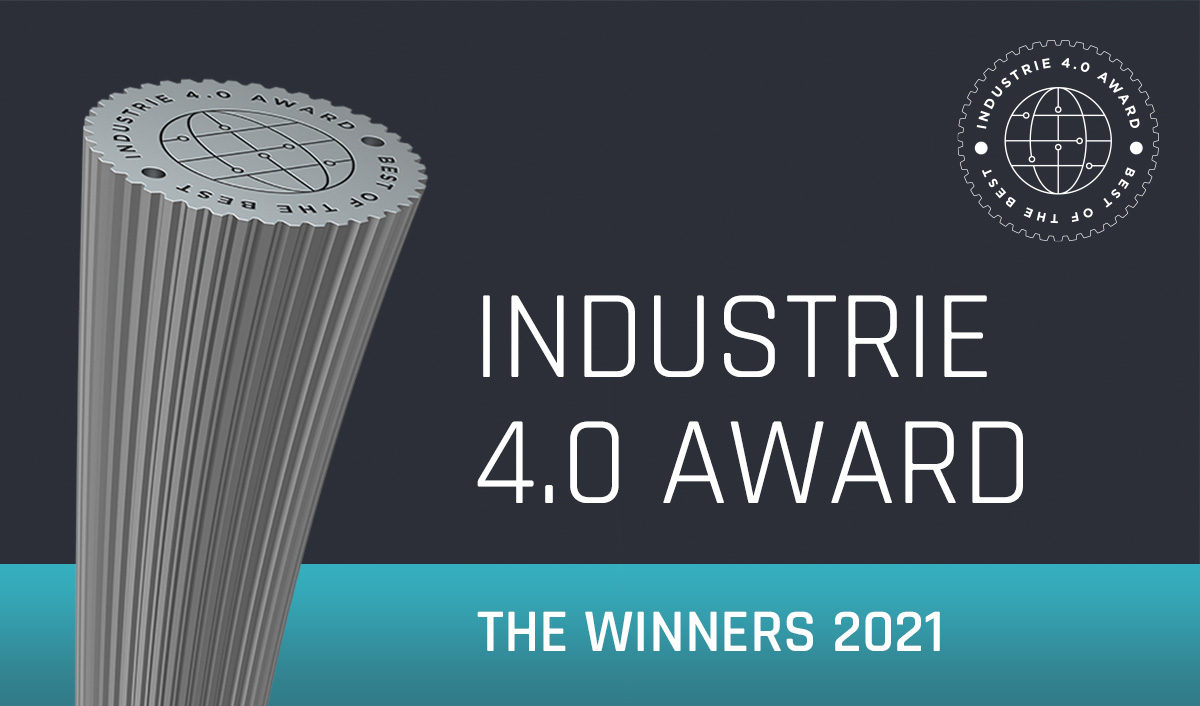 The winners of the INDUSTRIE 4.0 AWARD 2021 are B/S/H/ Hausgeräte GmbH in Bad Neustadt, Infineon Technologies AG, the Bamberg plant of Robert Bosch GmbH and SPIE Germany & Central Europe. This year, the award honored successful digitalization / Industry 4.0 projects in four categories.
Infineon is the winner in the "Smart Supply Chain" category

Infineon Technologies AG convinced the jury of the INDUSTRIE 4.0 AWARD with a solution for demand and production planning that uses AI and machine learning. In a 'Global Virtual Factory', the semiconductor manufacturer controls all worldwide production and transport routes. Since every product is traceable, contaminated chips, among other things, can be located, quarantined and removed from production within minutes.

"Smart Factory" Award goes to Robert Bosch GmbHin Bamberg

At the Bamberg site, Bosch's Smart Factory manufactures fully automated and digitized components for the automotive industry. Using Industry 4.0 technologies, the company built a completely new value stream - and received the prestigious ROI-EFESO award for it. Highlights of the Industry 4.0 project include a digital twin that creates a complete 'vita' with 1,600 data records for each product. In addition, there is the use of Industry 4.0 tools such as smart watches.

SPIE convinces with a "Smart Services" solution
The award-winning solution from SPIE Germany & Central Europe shows how older plants can be networked with systems that already have a high level of IoT maturity. The "E.SPECTOR" solution visually monitors substations 24/7, processes the images obtained into measurement data and documents all the information required. This allows for a more efficient use of resources during maintenance.

B/S/H/ wins in the "Smart & Sustainable" category

In the course of restructuring, B/S/H/ Hausgeräte GmbH in Bad Neustadt succeeded in integrating the value streams horizontally and vertically. The plant received the INDUSTRIE 4.0 AWARD for its energy management, which combines sustainability and cost reduction in an exemplary manner. From ordering raw materials to booking the completion of a vacuum cleaner, the award winner automated many processes and networked the machines, transport and products with each other for this purpose.



You can find out more about the competition and the award-winning Industrie 4.0 projects here.

www.industrie40award.com