ROI-EFESO - CURRENT TOPICS & NEWS
Articles and interviews on current professional, technological and industry challenges, information on our consulting services, seminars and events as well as corporate topics:
Here you can find out what moves ROI-EFESO. We look forward to talking to you!
Contact person:
Anna Reitinger
Head of Marketing, ROI-EFESO
Phone: +49 (0)89-121590-0
Mail: anna.reitinger@roi-efeso.com
"TOP CONSULTANTS 2021" AWARD FROM FOCUS BUSINESS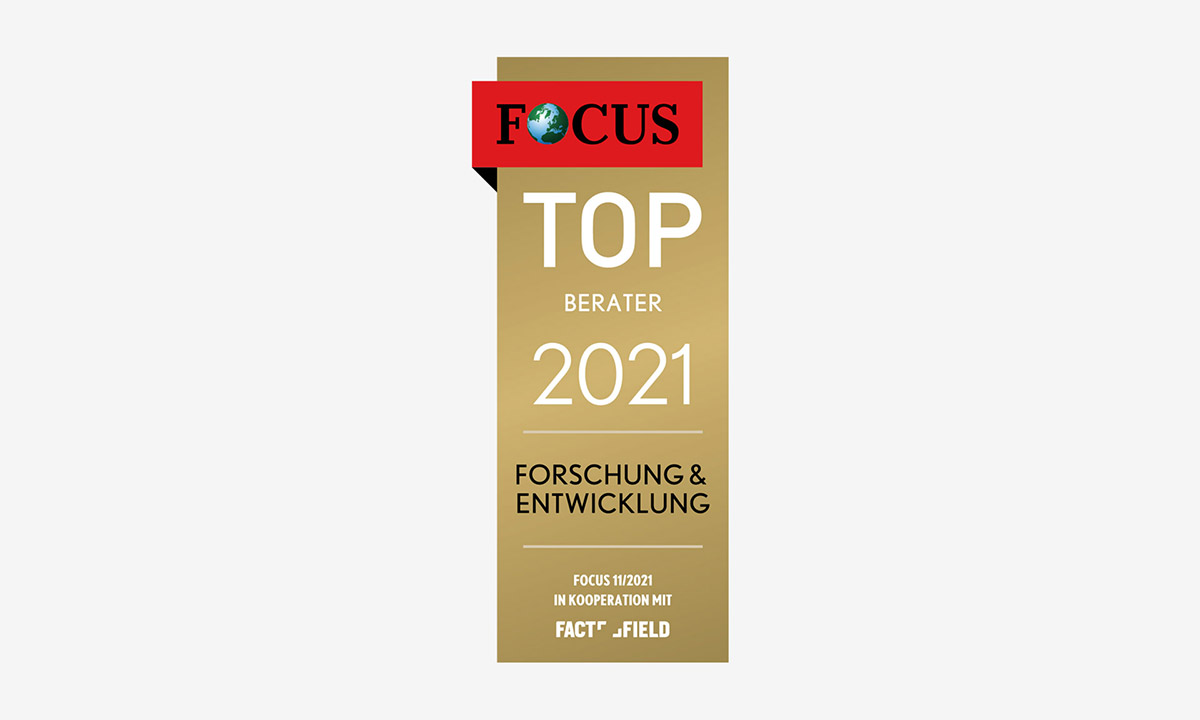 The business magazine Focus Business, in cooperation with the independent research institute FactField GmbH, for the first time selected the best consultants 2021 from 38 specialist areas. ROI-EFESO is awarded for the top performance in the category "Research & Development".
For the ranking, an extensive survey of 1,804 consulting firms and their clients was conducted. Managing directors, partners and principles took part in the survey, as did decision-makers and people with management functions on the client side.
A client-focused approach is central to ROI-EFESO - and the "Top Consultant" award confirms our professional competence and the quality of our R&D services. We are very pleased to receive this award and would like to thank our employees and clients for this success.