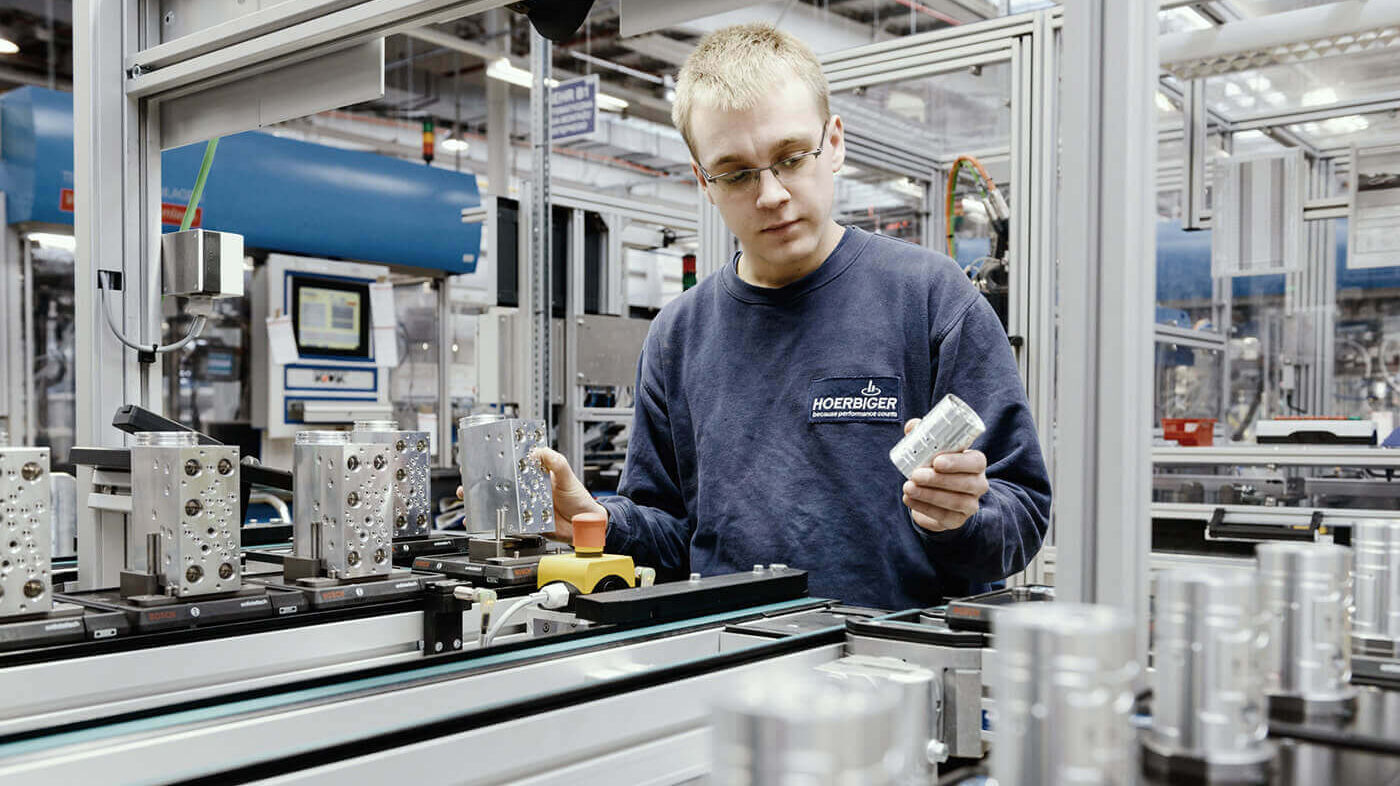 Quality excellence
Quality is not negotiable
Whether in the automotive industry, mechanical engineering, the investment or consumer goods sector: increasing complexity in all areas of the value chain is regarded as 'Quality enemy no. 1'. Technological innovations in the Industrial Internet of Things (IIoT) are now opening up many opportunities to redefine quality and for companies to position themselves as quality champions with excellent rather than high-quality performance. However, standard methods, such as quality assurance, must also be questioned and modified. Success is the right combination of proven measures and new instruments.
Quality problems are treacherous: if they remain undetected or ignored, they can cost a lot of money – the costs directly associated with them can quickly rise by up to 40 percent if the causes for the increase are not recognised and resolved. If they occur directly and openly, it can also be expensive; in the worst case scenario, the company's very existence can be on the line. To get to grips with this quality dilemma, it is necessary to scrutinise the entire value chain. One central challenge here is how can one successfully integrate best practices – for instance, in the networked 'factory of the future' – with new quality management approaches?
360° quality management
No area, no process and no screw is immune to quality problems in the value creation process. To track down problems, two approaches in quality management have proven successful: the preventive and the reactive approach.
Preventive quality management
From the development of a product to its use by the customer, manufacturing companies with a 360-degree view should continuously check all risk fields: have all quality criteria been taken into account during development? Have all design, logistics or sales processes that can affect the quality results been considered? Are the quality requirements for processes, parts and components fulfilled throughout the entire manufacturing and supply chain? In addition, an accurate understanding of the customer, highly developed validation possibilities and consistent maturity management play important roles.
Reactive quality management
Ideally, a company's responsibility for quality does not end when the product is delivered to the customer. Instead, the company should reactively ensure – by means of repair and service offerings – that customers are satisfied, faults are dealt with promptly and the product is continuously improved. And this, in particular, is an ideal starting point for the use of technical innovations: for example, smart products can improve or establish early warning systems and RFID tracking and data analytics can be used to identify the causes of quality problems.
Raising the quality level
But, of course, the aim must also be to continuously improve quality levels. In this area, a number of new technologies are now coming to the fore, such as data analytics, automation applications, and new forms of customer interaction. For example, companies should focus on future challenges such as the standardisation of development processes and products at module, assembly and individual parts levels. Equally important are prioritisation and efficiency in project process and building up a value-oriented organisation. Two instruments can be very effective here: tools for direct customer feedback and for remote diagnosis and product maintenance.
Community feedback in real time
Quality management professionals get their customers involved to identify and solve quality topics as quickly as possible. By using a 'social media radar', for example, customers' opinions about products can be monitored on the web. If there are complaints, the company can respond directly via a 'rapid response team' in their customer service department. This kind of 'radar' also improves analysis of the causes of quality problems. Because certain errors can be linked to similar external influences (e.g. weather) or market specifics (e.g. use of the product by a customer group) which are not always apparent at first sight.
Remote diagnosis and maintenance
Companies already use smart products and sensors to permanently monitor manufacturing machines or vehicles in their logistics network. The information obtained is used, for instance, to derive correlation patterns which predict imminent malfunctions and thus enable a preventive reaction. This reduces or prevents expensive downtime and unnecessary use of service personnel. This variant of quality monitoring is also important in that the amount of software being used in products, but also machines and transport vehicles, is increasing steadily. Here too, regular servicing can be effective, since problems are detected earlier, corrected and analysed.
ROI-EFESO's lean supply chain management
In addition to the points outlined above, there are, of course, many other practical ways to increase the effectiveness of quality management and to implement innovations for the greatest possible benefit. Particularly helpful are lean value chains, like those ROI-EFESO has realised with its lean supply chain management approach in numerous projects. This is based, among other things, on the following points:
Customer orientation: Consistent alignment of the overall system on the wishes of external and internal customers; sticking to the customer's timetable
Value added orientation: Avoiding all activities that are classified as wasteful
Zero errors: Through continuous improvement, gradually achieving the ideal of error-free processes and taking control of increasing complexity
Standardisation and visualisation: Defining and visualising standards as a basis for continuous improvement
On-site leadership: Principles for executives to improve leadership quality and make optimal use of staff skills
Performance management: Selection of the correct metrics, constant measurement, construction of closed control loops
But always taking into account that quality is not negotiable, regardless of complexity. In order to meet not only high but also excellent quality standards, measures such as the points described above should, however, also be anchored within the organisation, for example with performance metrics for specialist departments or fixed quality gates in R&D and manufacturing. On this road to quality excellence, ROI-EFESO is the ideal partner.