Lean Production Consulting
Focusing on the value stream and avoiding any Waste in the value-added process are the core elements of lean production.
Almost every company has introduced production systems along these two maxims, streamlined processes in production and logistics and thus achieved productivity increases.
However, a closer look at the factories reveals a very heterogeneous picture and still numerous deficits:
Production systems are often described in a very theoretical and not very practical way or are outdated and are interpreted and implemented differently in different factories
The introduction often has only project character and is primarily pushed by central offices, roll-outs are missing in the area
Leaders qualified in lean methods across all levels are rarely found
Management systems for the continuous improvement of target deviation management as well as for structured problem solving, e.g. shop floor management, are often not fully developed
Indirect functions and support areas are usually "out of scope"
Target systems and improvement routines are strongly characterized by internal optimization instead of implementation of market and customer requirements
Uniform and above all global Standards are primarily to be found with regard to technologies, less so at the process level
Fields of application for the use of digital technologies and the existing "data treasures" are often not defined, a digital roadmap is missing. In most cases there are various "proof of concepts", i.e. individual digital solutions that do not follow a consistent strategy and are not scalable.
However, these weaknesses are countered by demanding goals that have to be met via the operations functions:
High reaction speed via short throughput times and stable processes
Flexible and at the same time economical fulfilment of individual customer requirements with high quality Standards
Permanent contribution to increasing Ebit and strengthening the competitive position
Capacity for horizontal and vertical networking and integration into global production networks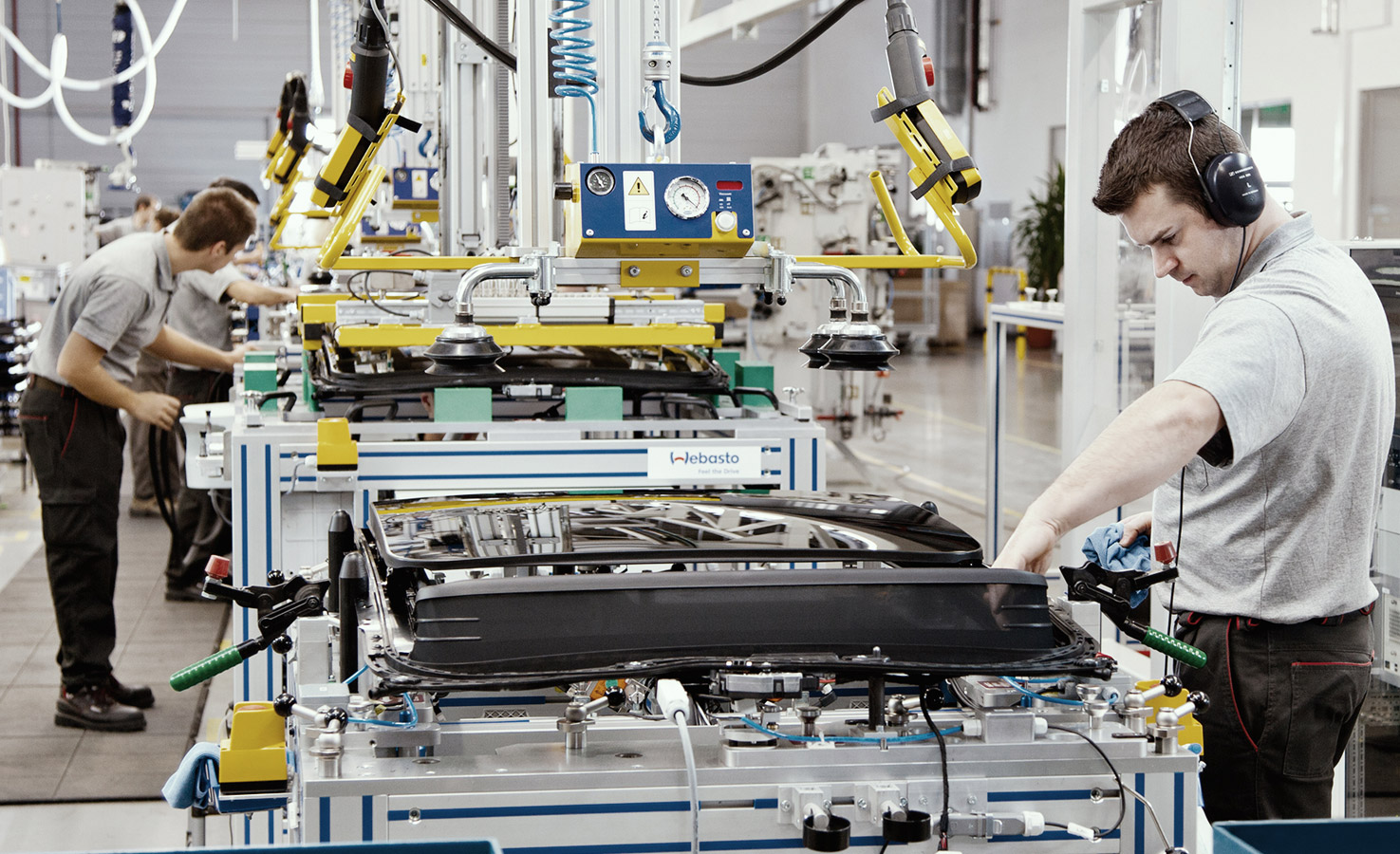 Lean Management Beratung
ROI-EFESO accompanies the introduction of Lean Production from the initial diagnosis to the sustainable and effective implementation via a modular consulting approach that is effective both at the level of individual plants and in a global production network.
The focus is equally on three dimensions:
Development of a lean management system as a framework for content and methodology and implementation of a lean organization
Establishment of a lean culture (mindset & behavior) in combination with an excellent management system
Implementation of a performance management system for the continuous measurement of improvement success and lean maturity development
1: Diagnosis, benchmarking and determination of potential (current state)
The first step of a lean transformation program is a quick and structured diagnosis of the initial situation with the following methods and focal points:
Standardized and modular plant assessments in direct and indirect functions
Use of scanning tools to assess lean maturity and digital status quo
Assessment of management systems, lean qualification and change capabilities
Internal and external performance benchmarking
Differentiated and sound potential derivation

2: Establishment of top management attention
At the same time as the status quo is taken up in the plants, a key success factor for lean transformation is created - ensuring that lean is understood at management level and defining and anchoring the corresponding roles and responsibilities in the project and day-to-day business:
Lean and digital initial training for top management and first and second level executives
Visits to best-practice companies and exchange with their management
Development of the communication strategy
Definition of management systems, roles and responsibilities
Information events for the workforce with a commitment to the lean journey

3: Strategy alignment and target image (Vision and Target)
In order to implement a lean transformation program in line with the strategy and aligned with customer and market requirements, it is necessary to develop a lean vision and a target image as well as to create the content and methodological framework, e.g. in the form of a production system.
This is done in the following steps:
Workshops with the management to derive the goals, requirements and framework conditions from the corporate and production strategy
Management workshops to define target status and "transformation guidelines": Lean vision, binding lean principles and principles, combination of lean and digital, integration of indirect areas
Adoption of a lean organization: central and decentralized roles & responsibilities
Development or further development of production systems ("Lean and Digital", "Practical guide instead of theoretical work")
Roadmap for the introduction and detailed planning of the first transformation phase
Definition of a cascaded KPI and scan system for success measurement and maturity tracking

4: Piloting and start qualification in the field (Quick Impact)
As a first step towards implementation, we recommend the implementation of short improvement initiatives that make the basic logic of different lean and digital principles and their effects easily and quickly visible. This creates transparency, understanding and acceptance and is supplemented by accompanying qualification measures. The focus here is on training middle management and training lean experts and multipliers.
The individual modules in this project phase are exemplary:
Structurally independent short-term measures to sensitize the base (point-kaizen approach) and make visible the first changes: e.g. OEE improvement, workplace Standards, inventory reduction
Lighthouse projects for streamlining processes and introducing lean concepts (process approach): e.g. cycle optimization, flow concepts, pull control
Digital pilots for first-time application of smart (IoT) technologies (system approach): e.g. predictive maintenance, digital Q control loops, smart logistics, smart tooling, real time performance tracking
Policy deployment from management to shop floor, e.g. through shop floor management pilots (physical and digital), development of KPI systems and decentralized problem-solving competence
Target group-specific qualification: lean and digital methods, transformation and leadership know-how, expert training and
Programs for training lean experts and multipliers according to the train-the-trainer approach
Building a collection of best practices
Planning the rollout (local to global)

5: Roll out and securing sustainability (Sustainable Results)
After the pilots have been carried out and the middle management and experts have been qualified, the basis for the comprehensive rollout within the plant network has been created. This is to be planned in line with the focal points from the production system and by which the anchoring of roles and responsibilities (project and line) is to be ensured.
Lessons learned from pilot projects and rollout to broader/ larger scopes (value stream approach, cross-functional projects)
Train-the-trainer concepts with increasing responsibility of internal resources
Establishment of the central and decentralized lean organization including integration and synchronization with the line organization
Anchoring of the improvement concepts in the departments and in the daily business
Development of training concepts for junior managers
Development of Ko
Realization of the lean factory
Numerous ROI-EFESO projects show that the consistent streamlining and standardization of processes and the targeted use of digital technologies and analytics tools based on them can unlock considerable potential for improving operating performance. ROI-EFESO does not rely on standardized approaches, but offers you tailor-made programs on the way to the Lean and Digital Factory.
Our experienced consultants, trainers from our Learning Campus and our Eco-System to leading technology providers support you on your way to operational excellence from a single source.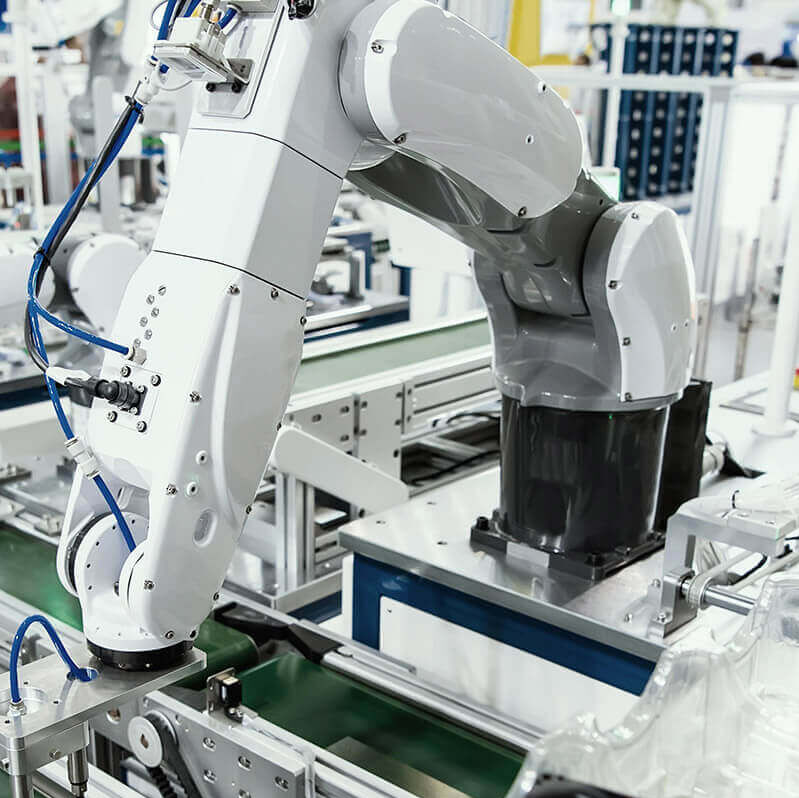 ©asharkyu/shutterstock.com
Case Study
Factory of the Future
From the drawing board to handing over the keys. Special plant engineering can be a volatile business when it involves very small lot sizes, highly specialised customer requirements and extreme complexity. Conflicting business objectives of stakeholders, fragmented supply chains and varying costs make planning extremely difficult for companies. They are forced to work within restrictive frameworks that leave very little room for economic manoeuvre and are subject to wildly fluctuating incoming orders.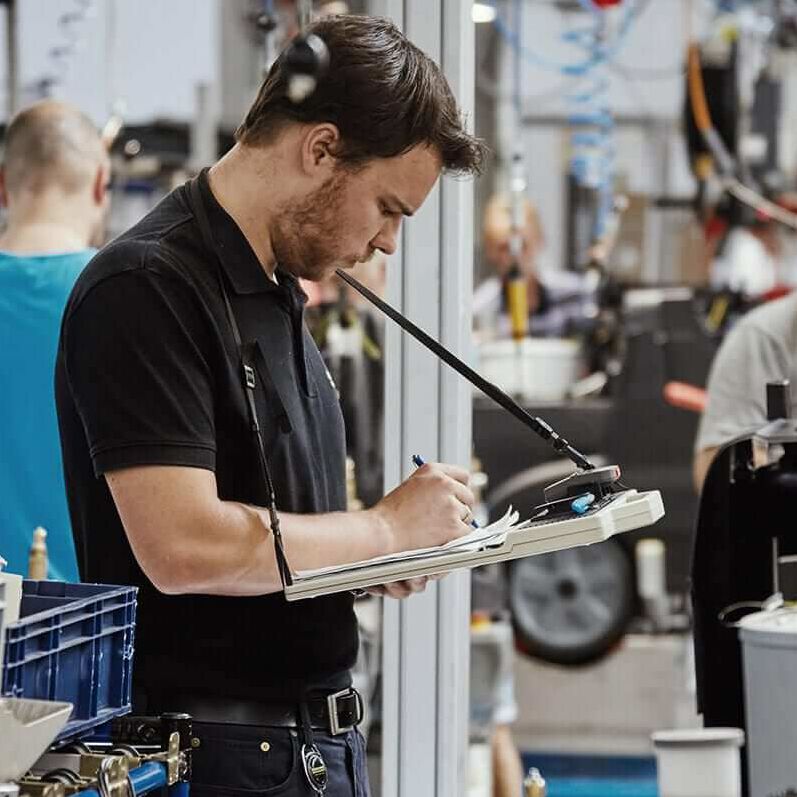 Case Study
Lean Training / Shop Floor Management
Lean practices on the shop floor. As part of the ROI-EFESO lean training program, an industrial group improved its added-value processes at over ten locations. The program did more than just round out the different levels of knowledge that managers had about lean thinking. It also translated theory directly into working practices on the shop floor by taking a multiplier approach – and it started on the very first day of training.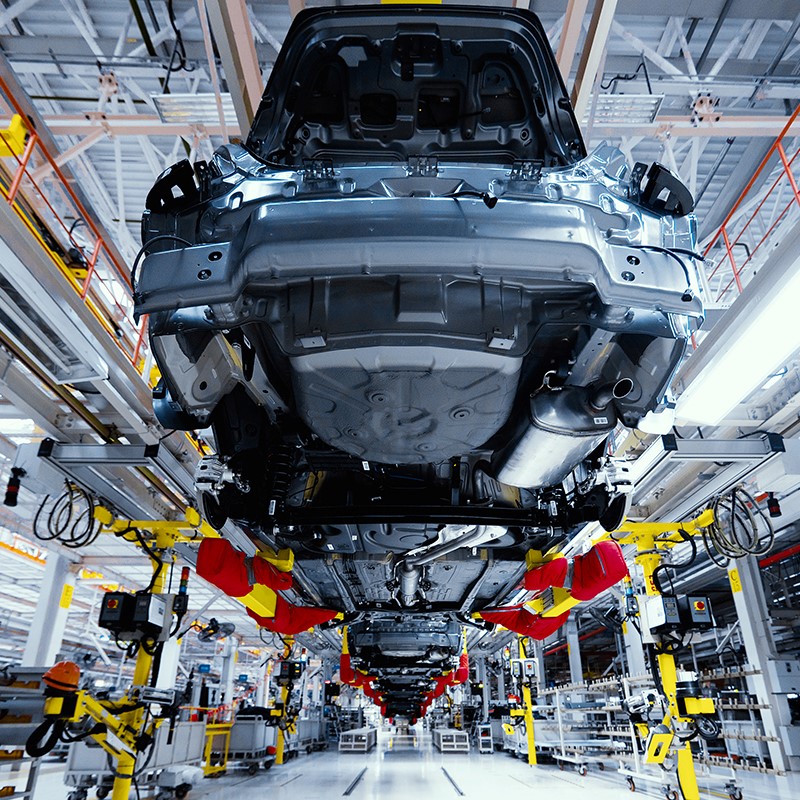 Case Study
Lean Transformation: Premium processes instead of fire fighting
In the Lean Production System of an automobile manufacturer, a premium model with high variant spread and vertical integration came off the assembly line. But then the new Director of Manufacturing set the goal of introducing two additional series on the same line within just five months.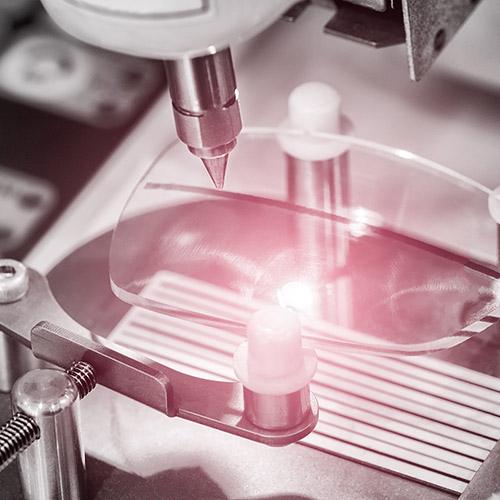 Case Study
Streamline production and logistics
Eyewear manufacturer Thélios synchronizes its value chain and reduces its WIP by 35 percent. The Italian group Marcolin S.p.A. has been designing, manufacturing and distributing sunglasses and optical lenses for renowned brands such as Tom Ford, Bally, Moncler, Sportmax and Ermenegildo Zegna for 60 years. In 2018, it sold more than 14 million pairs of glasses through 150 distributors in 125 countries.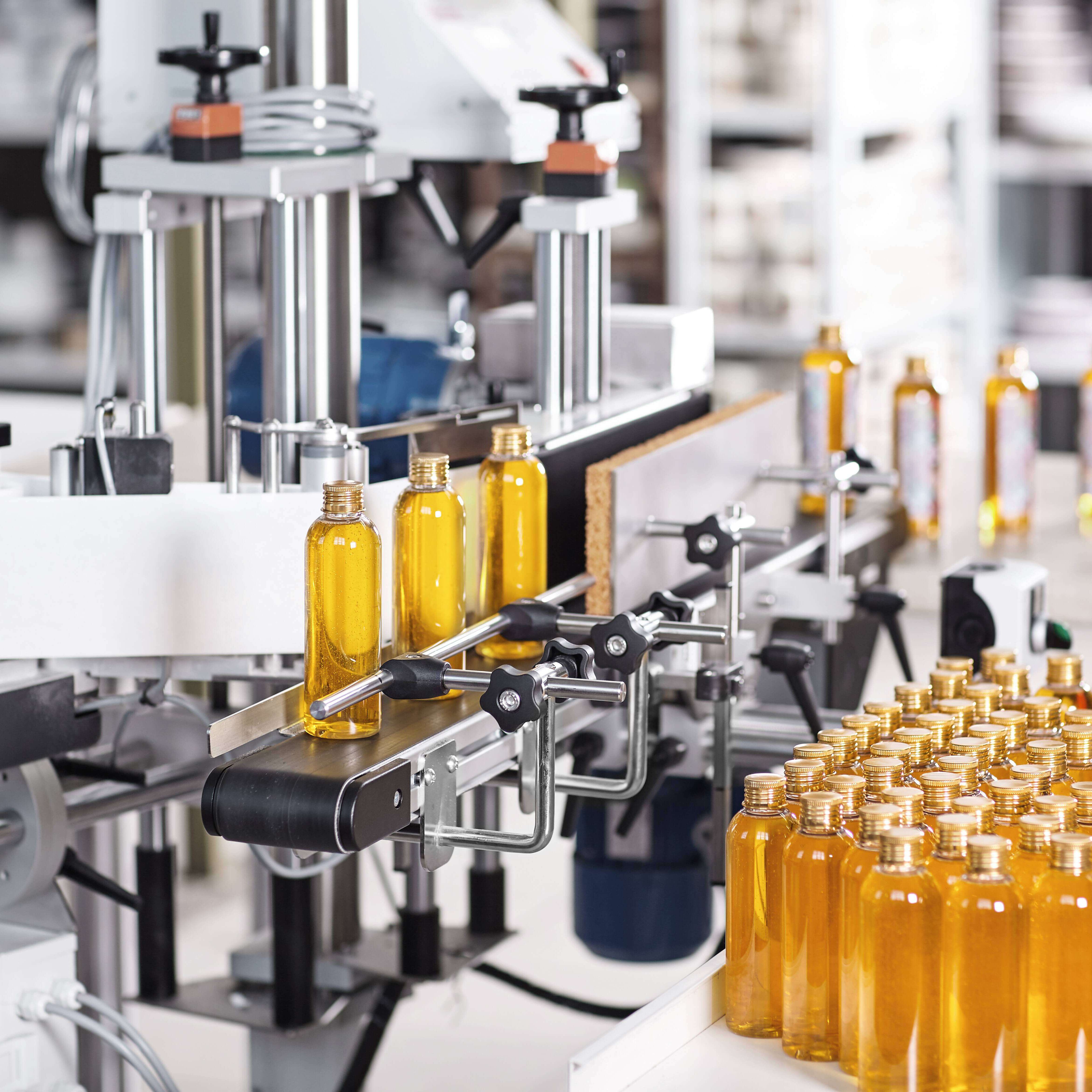 @Adobe Stock / Wayhome Studio
Case Study
Lean Shopfloor: 'Fresh Breeze' for process efficiency
High product demand leads to bottleneck situations in production at a market leader in the personal care industry. Together with ROI-EFESO, the company implements a complete shopfloor management system - and increases output by up to 30%, depending on the line, with measures such as an increase in the filling line cycle time.