Physical logistics (warehouse / warehouse 4.0, transport)
The design of inter-company material flows including the necessary support by IT processes and systems is one of the central tasks of supply chain management. The following partially competing objectives
Minimization of total landed costs,
Minimization of the capital tied up in inventories, warehouse/conveyor technology and real estate,
Flexibilisation of costs and
Maximization of delivery performance with minimal supply risks
need to be transferred into a consistent target system specific to the company. The following questions are in the focus:
How must a network of storage locations and transhipment points be optimally designed?
What potential for increasing efficiency lies in the warehouse, picking and transport processes and what is the optimum degree of automation?
Which transport and storage services should be purchased and what are the right prices and service providers for these services?
What does optimal IT support look like?
Which key figures should be used to measure and evaluate logistics performance and service providers?
In addition, the achievement of the set goals is significantly influenced by the design of the required warehouses. The objective here must be to combine Industry 4.0 technologies and lean methods in 'Warehouse 4.0'. This makes warehouses more efficient, faster, more reliable and smarter. The following elements are of particular importance:
Dynamic localization: Through further development of localization technologies such as beacons, DGPS or UWB, methods such as geofencing can also be used within warehouses in the future. This will create maximum transparency of goods movements and automate posting processes.
Wearables: The use of headsets, Smart Glasses, Smart Watches, Smart Gloves, etc. will significantly improve the efficiency and ergonomics of transport, handling and picking tasks.
Smart Robotics: Wherever humans will still move to the goods in the future, they will be supported by wearables. Increasingly, however, goods are being transported by smart, autonomous transport robots (aAGV), which will significantly improve the efficiency of storage, retrieval and transport processes.
Transport of information: New digital technologies and flexible manufacturing processes will in future replace parts of the physical transport of products and raw materials with a "transport of information" via the Internet and cloud platforms. Ideally, end products will be created directly by the customer using 3D printing (additive manufacturing) at the point of use or consumption. This transformation will also entail a reduction in the storage space currently required: Against this background, the realization of the Warehouse 4.0 vision also means the virtualization of the classic warehouse.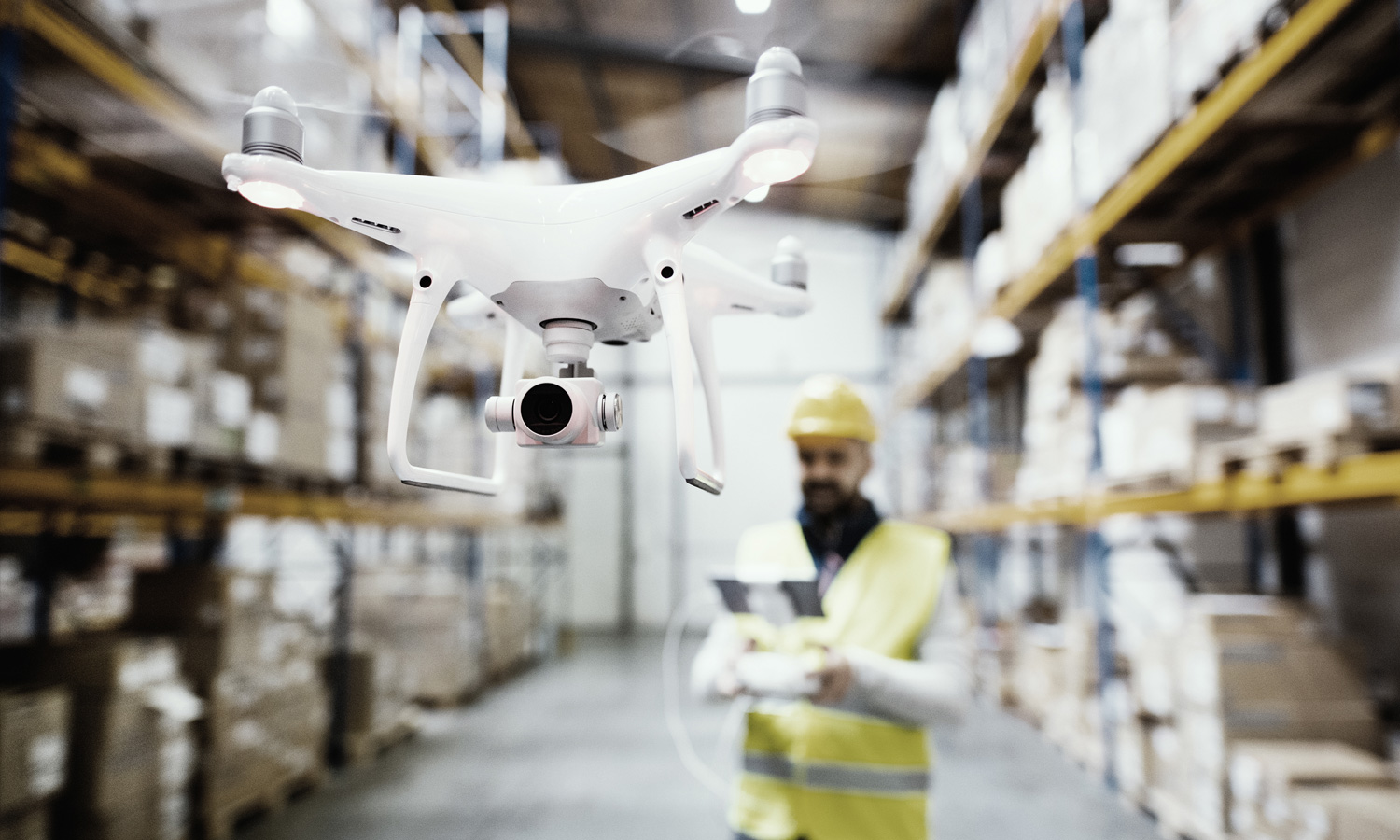 The range of services of our consultancy ROI-EFESO includes all the components that are required to develop an optimal solution for physical logistics processes based on the existing framework conditions and objectives. In detail this includes:
Collection of information relevant to planning and formulation of potential scenarios (quantity structures, quantities, transport volumes, etc.)
Analysis of the initial situation (type and number of warehouses, internal and external services, network and transshipment points etc.)
Network design and simulation, performance of sensitivity analyses based on the formulated scenarios, evaluation and recommendation
Preparation of make-or-buy decision
Tendering of the outsourced services, supervision of the tender phase, evaluation of the offers and recommendation
Specification of the required IT support (e.g. fleet management, route planning), evaluation of relevant software solutions and recommendation
Planning of the storage, commissioning and conveyor technology
Vendor-independent selection of relevant industry 4.0 technologies (hardware and software, platforms, automation, robotics, wearables, localization technologies)
Support during implementation
Support of the network design with our own simulation tool diPlan©, which carries out worldwide simulations exactly and in detail and also provides complex models of non-linear relationships for the design of the future network
The design of internal material and goods flows including the necessary support by IT processes and systems is one of the central tasks of intralogistics as part of the higher-level supply chain management.
Existing intralogistic processes are often characterized by a low degree of automation and low working efficiency. In classic man-to-goods order picking systems, for example, more than 50 percent of the total activity is usually spent on covering distances.
Rapid technological developments - especially in the last decade - have significantly changed the framework conditions for designing intralogistic solutions. There are now a large number of powerful technical solutions such as
autonomous transport robots (aAGVs),
transport shuttles for use inside and outside the warehouse,
Smart Racks / Smart Shelfs,
Collaborative picking and handling robots (Cobots) and
combined assistance systems (e.g. Pick-by-Voice & Pick-by-Vision).
In the past, the automation of intralogistic tasks was generally accompanied by a high initial investment in the corresponding conveyor technology. This has changed fundamentally: The current generation of technical solutions is flexible, scalable and allows a step-by-step expansion. This means that the financial risk remains controllable. In addition, the performance of the technical solutions in relation to the costs has improved considerably. This makes automation useful today in areas of application that were previously considered unsuitable for this purpose.
In this respect, the question is not whether there are possibilities for smart automation in intralogistics, but what are the most promising tasks and processes where such solutions can be used. And this is exactly where we support you! An experienced team of consultants, proven procedural models and comprehensive experience from a large number of successful projects provide the optimal conditions for the targeted use of state-of-the-art solutions. Our range of services is presented in detail as follows:
Structured assessment to record the essential basic data such as costs and quantity structures and to determine the potential of smart automation
Creating a common basic understanding and developing a vision for "Intralogistics 4.0
Development of a portfolio of potential initiatives with the description of use and business cases, derivation of a roadmap
Planning of the storage, commissioning and conveyor technology
Supervision of the tender, selection of suppliers and implementation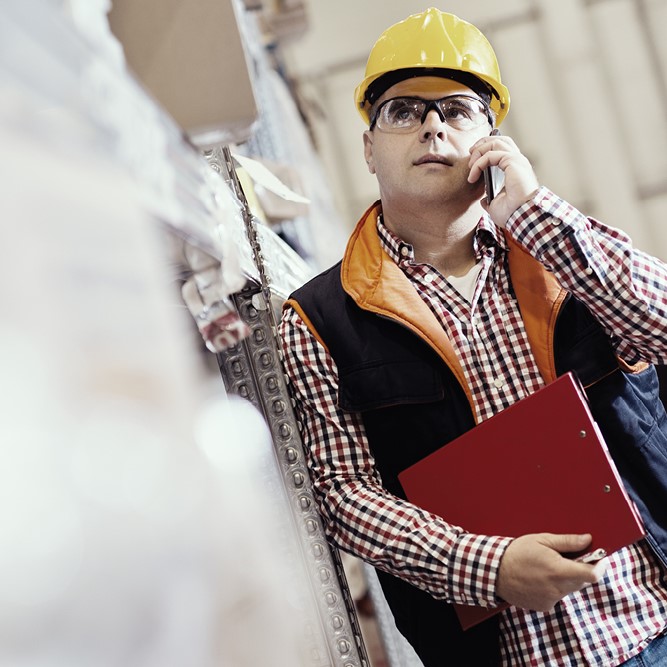 Case Study
Intralogistics: Outlook into 2030
Technological landmarks for ideal logistics: Technological landmarks for ideal logistics. Does a data goggle speed up picking? Or is an investment in a pick by light system more worthwhile? Up to now, new technologies for intralogistics have not been high on the priority list of companies. This is because the cost share of logistics is lower than that of other work areas and their need for digitization is generally greater.