Quality and process stability
Improving the quality and process stability
Quality is more than the sum of processes, indicators, certificates and measured values - but still the core of most long-term successful brands. This is particularly true for knowledge-intensive companies from high-wage countries, where products have a direct impact on people's health, for premium brands or for manufacturers of long-term capital goods. In more and more industries, quality is synonymous with the pursuit of perfection and "zero defect" is a non-negotiable component of one's own performance.
The flipside of the quality orientation is "overengineering" - perfection and improvement in areas that no longer relate to functionality and are not perceived by customers as additional added value. In highly competitive, fast markets, overengineering is just as much a problem as the vice that quality management has to cope with. On the one hand, the quality requirements of customers worldwide are increasing. On the other hand, the scope for quality management is decreasing sharply: short product and development cycles and a growing number of variants limit testing times, the decreasing depth of added value requires quality controls across global supply chains, and the increasing share of software and networked components massively increases product complexity. Against this background, quality management must master the difficult balance between early integration into the value-added process and effective firefighting, preventive and reactive activities, high Standards and quality costs, the use of the latest technologies and potential quality risks of networking and digitization.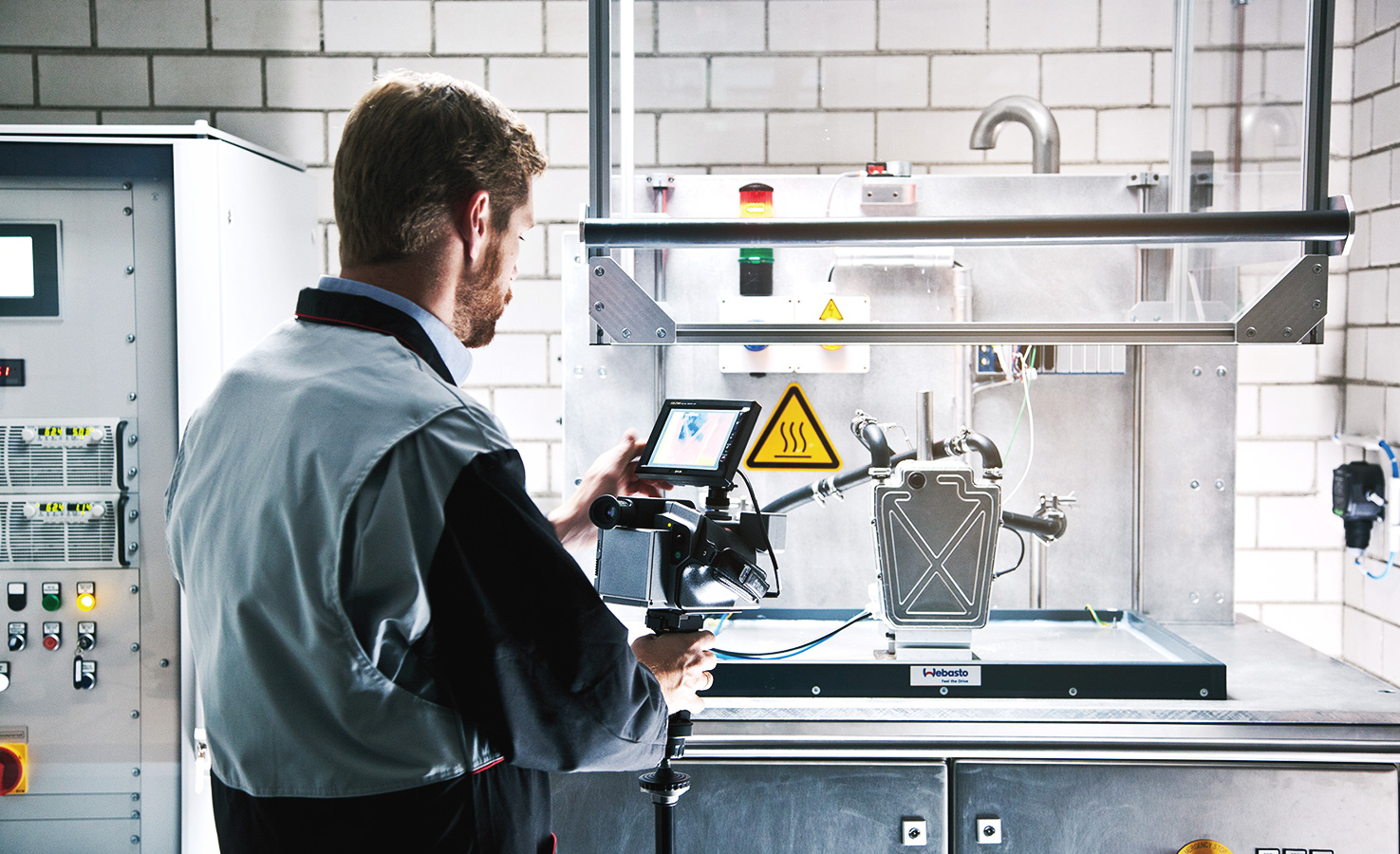 Against this backdrop, quality management must be repositioned and repositioned - starting with development, across the entire supply chain and value-added processes, right through to service and after-sales organization.
This is not only about a further developed organization and integration of the quality areas, but primarily also about the establishment of a zero-defect culture in the company with stable and controlled processes and a uniform quality awareness and understanding across all levels. In addition, the consistent use of the latest technologies and the associated development of know-how are essential.
In this demanding environment ROI-EFESO is a reliable and experienced partner and supports companies from the supply chain to development and production to customer service with individual programs and initiatives:
Preventive quality assurance in product development: Implementation of best-practice processes and methods for maturity assurance and advanced quality planning Securing process capabilities and approvals. Professionalization and safeguarding of new product start-ups. Robust design by using simulation testing and artificial intelligence applications, e.g. for FMEAs.

Quality in the supply chain: Supplier development programs to ensure product and process quality in start-up and series production. Task forces for root cause analysis and elimination of current quality problems. Programs for setting up professional structures for quality assurance of purchased parts. Digital supplier performance tracking.

Operational quality offensives and programs to reduce quality costs: Creation of transparency on the "true total cost of quality" and its causes along the value chain. Process stabilization and in-line process control on the shop floor. Creation of short quality control loops, clear quality Standards and quickly effective problem-solving routines. Implementation of right-first-time programs in indirect corporate functions. Qualification of employees and managers to establish a zero-defect culture.

Quality 4.0. / Real Time Quality Control: Use of industry 4.0 technologies (sensors, software) for predictive quality assurance via real-time control of production and quality. Construction of digital twins, automated error detection, use of advanced analytics for learning and automated root cause analysis. Real time visualization of quality data and recommendation for error correction approaches. Implementation of machine learning concepts. Use of smart tools for production and quality staff.
Building a zero-defect culture is not a foregone conclusion, but must be understood as a transformation process. On the one hand, this process is based on the classic lean and quality management methods, but on the other hand, it makes very consistent use of the comprehensive possibilities offered by digitalization and analytics. If it is also possible to further develop the skills and qualifications of employees and managers along these approaches, then this strategy allows comprehensive opportunities to significantly reduce quality, scrap, rework and complaint costs while at the same time increasing the productivity of the operational areas.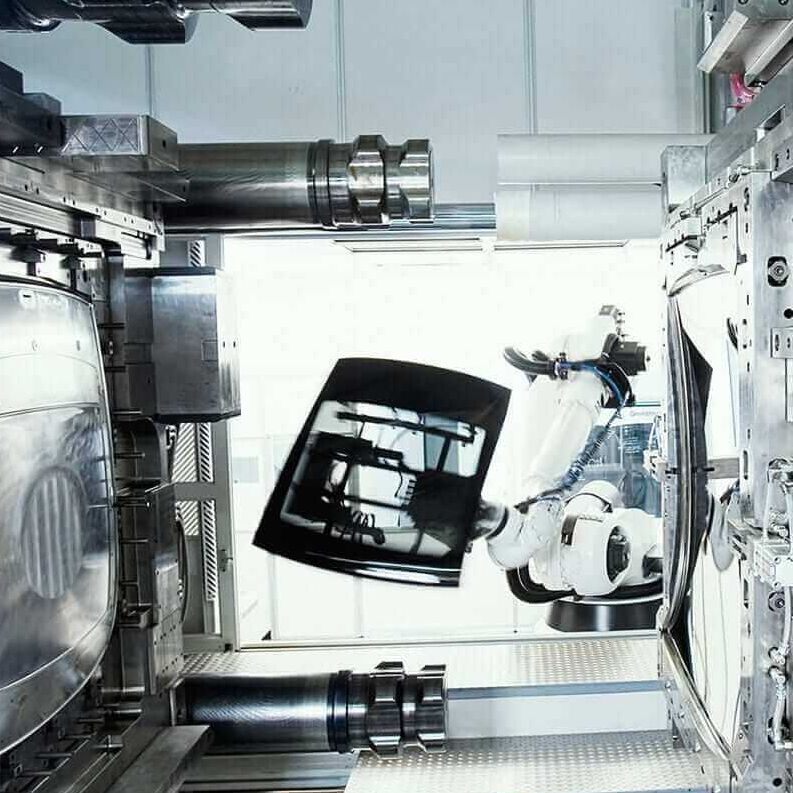 Case Study
Quality improvement in the automotive industry
A premier league for factories. Manchester United's goals are the same every year: to win as many titles as possible. No matter whether it's the league, the FA Cup or the Champions League. The board members, sponsors and fans expect this. The team delivers. Titles bring economic success, enhance the image and increase the market value. However, the competition is getting tougher and the pressure is growing. When United are involved in all three competitions at the same time, it shows in their league position. The goals of the board members in German automobile companies are certainly even more ambitious, the targets are much tougher and the competition far more dramatic.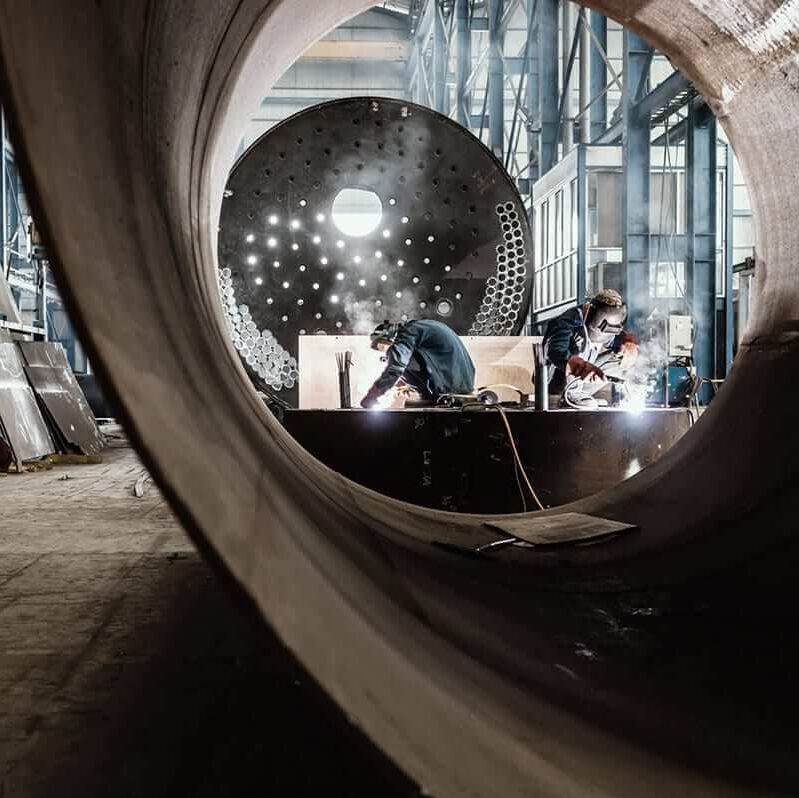 Case Study
OPEX: Worldwide Operational Excellence Initiative
The ROI OPEX model: activating excellence forces. You learn from mistakes – this applies to people as well as companies. The important thing is that this leads to continuous improvement. In industry, this falls under the heading 'operational excellence', or OPEX for short. Instead of resorting to off-the-shelf solutions, companies should develop their own strategies here. Just like the group from the steel industry that, in this case, successfully implemented the ROI OPEX model at its plants.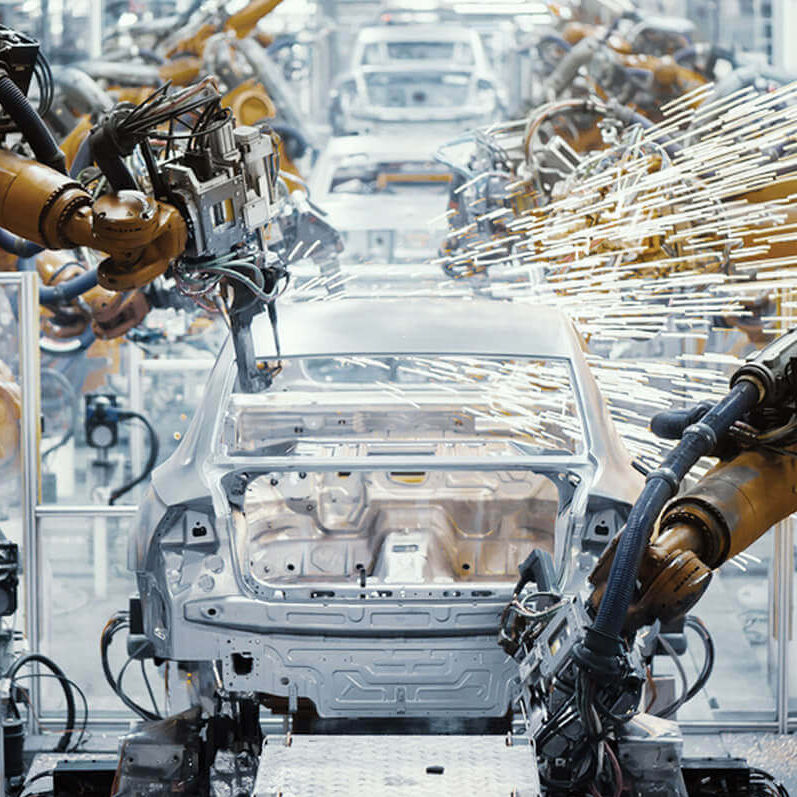 ©xieyuliang/shutterstock.com
Case Study
Standards for operational excellence in an international factory network
Do you speak OPEX? Can you improve on a success story? Certainly, if you have a sense for the right fields of action. An automotive supplier is well-established worldwide, with around 20 successful plants in Asia, Europe and North America. Thanks to good customer proximity, the sites have developed good business relationships over the years and organised their production processes independently. But now it was time to share this knowledge among themselves. The method: by introducing OPEX (operational excellence) together with ROI-EFESO across the entire operation area.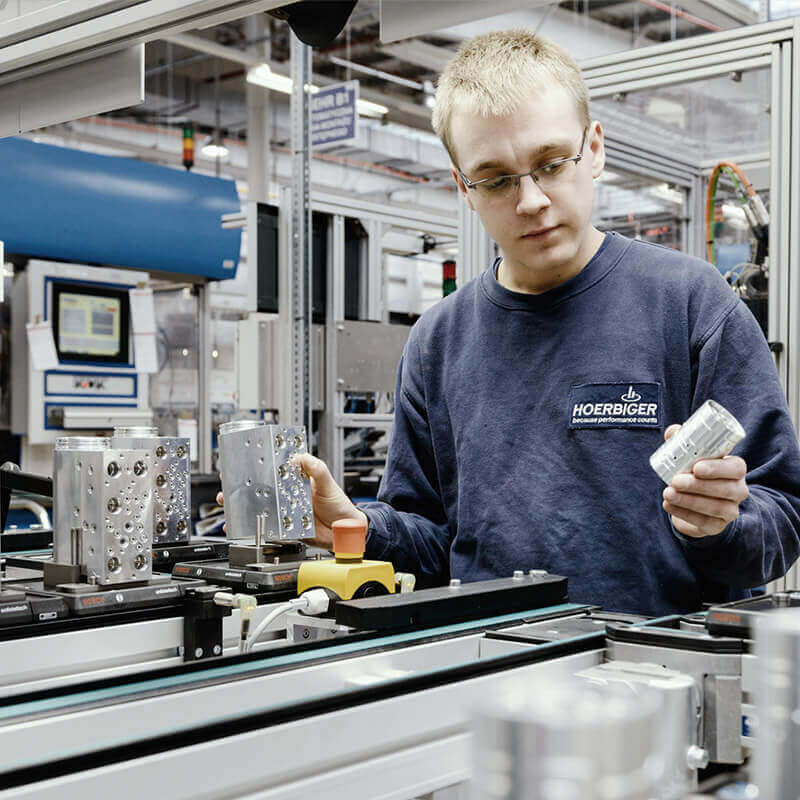 Case Study
Quality excellence
To bring quality management to a new level of performance, the right combination of proven measures and new technologies must be found. ROI-EFESO's lean supply chain management approach enables companies to evolve in many ways in terms of quality.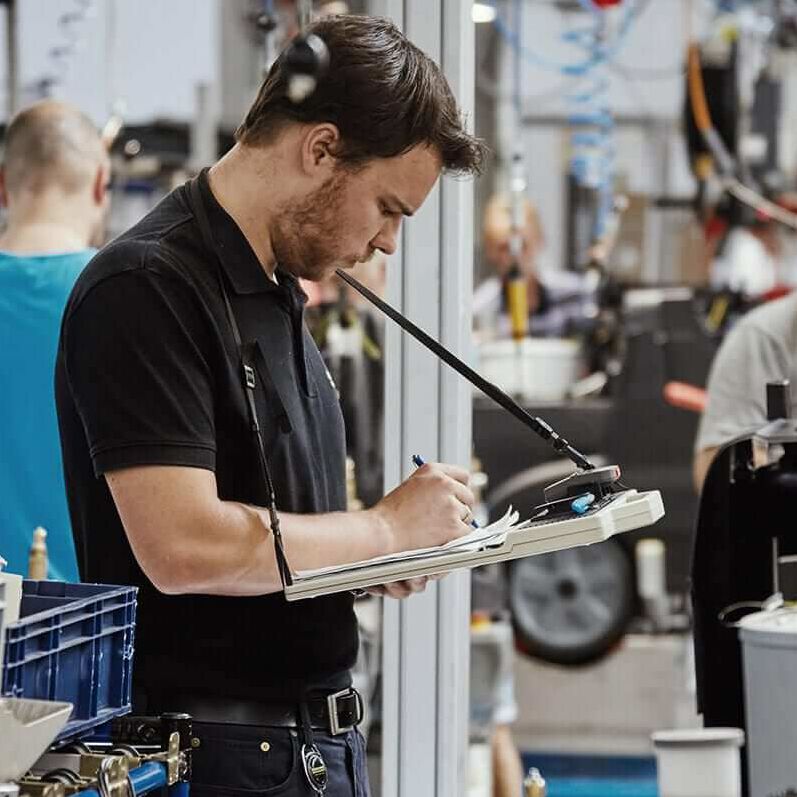 Case Study
Lean Training / Shop Floor Management
Lean practices on the shop floor. As part of the ROI-EFESO lean training program, an industrial group improved its added-value processes at over ten locations. The program did more than just round out the different levels of knowledge that managers had about lean thinking. It also translated theory directly into working practices on the shop floor by taking a multiplier approach – and it started on the very first day of training.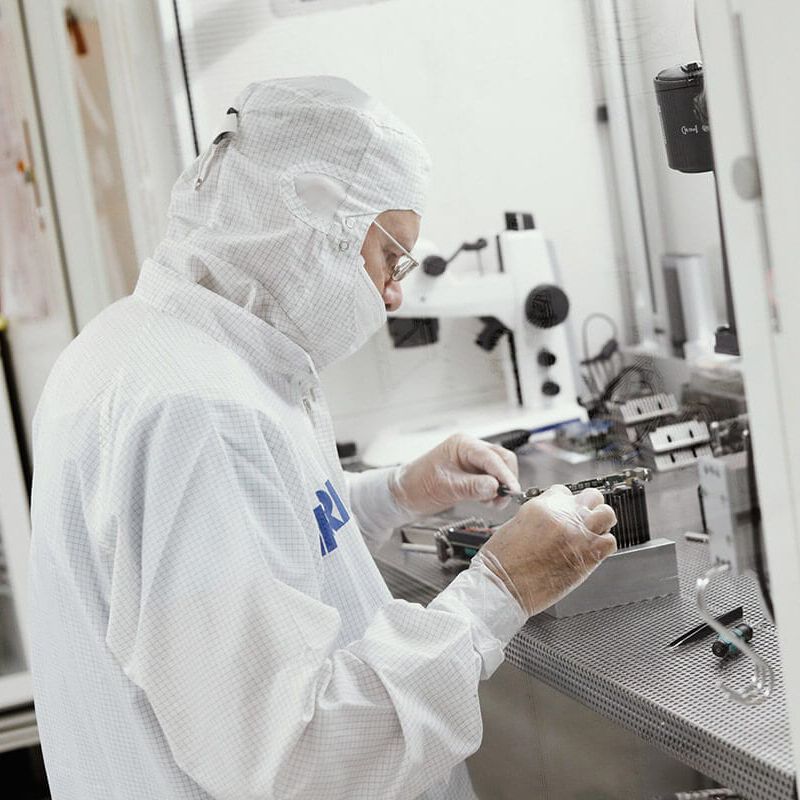 Case Study
Quality in production
Expanding horizons: Raising awareness about quality. The highest expectations for quality are part of everyday life in the pharma and life sciences industry. One medical technology manufacturer wanted to reduce its error rate on a production line for electric specialty pumps by a factor of ten through improved quality management. Together with ROI-EFESO, the company identified the right approach and increased quality in a way that is scalable to other product lines.