Sustainable Footprint Design
SUSTAINABLE FOOTPRINT DESIGN
Companies deal with the topic of "sustainability" in very different ways – sometimes it's the elephant in the room that everyone eagerly ignores. Sometimes the metaphor of a tree that is thriving and already bearing its first fruit is more accurate. But almost always, the topic is present. After all, we are currently experiencing nothing less than the start-up phase of the "sustainability revolution", which is changing our world "with the magnitude of the industrial revolution, but (...) the speed of the digital revolution" (Al Gore).
This development leaves almost no corporate footprint untouched. Not only global supply chains, but also regional economic networks must be consistently aligned with sustainability goals.
Generating added value & impact
However, the abundance of fields of action alone makes it difficult to focus on the "right" footprint – how can "sustainability" be integrated in a meaningful way at all? What is important, what can be left out? In addition, every company starts with individual initial conditions. In our projects, it has proven to be "best practice" to critically scrutinize all activities: what concrete added value does the integration or expansion of the sustainability dimension create for the footprint design that justifies this effort? At the beginning of a footprint re-design, the answers sharpen the focus on the essential tasks and the intended added value.
Core elements of a Global Footprint strategy
This works all the better, the clearer the common "added value" understanding of the involved actors within the organization and the supplier/partner network is named. At this point, it is helpful to reflect on and understand the initial conditions. For a long time, for example, the topic of sustainability played only a secondary role in the footprint design of many companies, for example based on the evaluation of location decisions according to criteria such as "corruption" or "inflation". However, such an approach is neither holistic nor systematic, but selective. There is a danger that certain sustainability aspects will be recorded but not actually used for decision-making.
Significant added value only emerges when the issue of sustainability is integrated into Footprint design with a holistic perspective. "Holistic" in this case means not only looking at the triple bottom line, i.e., the impact on the environment, society and the company. In addition, the principle of "Double Materiality" should be taken into account, as it is also implemented in the EU CSRD (Corporate Sustainability Reporting Directive). Double materiality integrates two perspectives:
Outside-in approach
The outside-in perspective focuses on the risks related to sustainability aspects that a company faces. This includes a description of the most important dependencies in this area and how these risks are managed – for example, with regard to the specific consequences of climate change for the company. In addition, the perspective takes into account the framework conditions for corporate action (e.g. political regulations, environmental risks, availability of raw materials) as well as social trends such as diversity, migration or demographic development.
"In sustainable footprint design,
a holistic approach ensures results."
With the "outside-in" findings, companies systematically record risks and opportunities in all phases of the footprint design process. They also use it to derive the key sustainability-related issues that have a significant impact on their business. A typical example is the evaluation of possible future sites according to their potential for the extraction and/or use of renewable energies. The site that performs best can prove to be a key factor in climate-neutral production and in achieving corresponding competitive advantages.
Inside-out approach
Conversely, the inside-out perspective sheds light on the company's impact on environmental and sustainability aspects. Relevant topics can be, for example, its "impact" in terms of biodiversity, environmental pollution, corruption or working conditions. This creates transparency about the impact of the company's own activities – and how these can be steered toward a positive impact.
A good example in the context of footprint design is the improvement of a company's own carbon footprint. Three approaches often prove particularly effective here: First, selecting regions with a high potential for renewable energy for energy-intensive technologies. Second, reducing greenhouse gas emissions in the transportation and distribution network. Third, transitioning to a circular economy. By returning products from the customer to the manufacturer, individual components can be reused after reprocessing, sometimes even entire products. This not only leads to advantages in material and energy costs (see figure 2). It also reduces the company's carbon footprint, as fewer native raw materials are needed.
Composition of variable production costs in different scenarios
Creating transparency & orientation
Due to these framework conditions, sustainability is playing an increasingly important role in footprint design. Companies that have not yet addressed the topic in detail can use the following six guidelines for orientation:
1) Modulate your footprint design.
Breaking down a complex task into manageable subtasks helps achieve results. Therefore, break down your sustainable footprint into the following sub-areas at the outset. These footprints must be successively coordinated and adjusted to each other based on the results achieved:
Manufacturing: where is what produced with which technologies?
Logistics: how are the finished products delivered to customers?
Service: which services are provided where and how after the initial sale?
2) Define the sustainability focus.
Depending on the industry and products, companies assess the relevance of sustainability topics and goals differently. In the steel industry, for example, using green energy to reduce CO2 emissions might be a high priority. In companies in the consumer goods industry, the focus might instead be on meeting high labor standards, while a manufacturer of chemical products is particularly concerned with the disposal of factory waste. A materiality analysis helps identify and prioritize these issues.
3) Evaluate the financial impact of risks and opportunities.
Those who evaluate the financial dimension of risks and opportunities support their decision-making in designing the sustainable footprint with business-relevant figures. In this way, the potential impact of sustainable action is integrated into the business case discussion. In the process, the relevant issues should be defined and financially evaluated using an agreed logic. Only through this financial evaluation can the consideration of potential risks be effectively incorporated into the decision-making process.
4) Think beyond the boundaries of your company.
Designing the Footprint opens up the opportunity for you to define the right framework for positive change in your value creation ecosystem. As a participant in a local ecosystem, more can be achieved together than alone. Chemical parks or logistics hotspots are a good example of this: waste materials from one operation serve as raw materials for others. A similar example is the Port of Antwerp. As a European hydrogen hub, the port will support the local chemical industry on its way to carbon neutrality.
5) Formulate your circular economy strategy.
The circular economy is a critical factor in addressing the climate crisis, and it can also be financially rewarding for companies. However, effectively implementing a circular economy strategy requires adapting your own value network. This usually involves all phases of footprint design – for example, if the production network has to be realigned in line with the changed value creation processes. Or if a backward-looking supply chain is to be set up for the return of used products.
Therefore, ideally, write your circular economy strategy before assessing your company's sustainable footprint. Depending on which circular economy strategy you pursue, you will also arrive at different results when adjusting your footprint.
6) Create a transformation roadmap with phases that build on each other.
The transformation of a company's (global) footprint usually requires serious cuts and realignments. Thus, an implementation does not work overnight. A roadmap with milestones and "step-by-step" measures that are as realistic as possible can simplify the path to the desired, ideal footprint scenario.
"Break down the sustainable footprint
into the segments of manufacturing, logistics and service."
Maximizing success instead of greenwashing
A professional approach to corporate sustainability is characterized by the fact that the further development of (global) footprints is indicator-based and value-oriented. This replaces small-scale "greenwashing" results with tangible, relevant successes – for example, in reducing CO2 emissions, designing resilient supply chains, or implementing a circular economy strategy.
Moreover, even successful sustainability initiatives or programs run the risk that they do not go beyond singular effects, i.e. their full potential is not recognized or exploited. The starting points we have described show that it is worth taking a fresh look at footprint design through the "lens" of sustainability scenarios, goals and measures. This not only provides orientation in a complex and dynamic field of action, but also enables companies to respond effectively to global challenges. Moreover, it quickly leads to concrete savings and profits and sets the course for long-term success – in the economic, ecological or social balance sheet.
Contact
Use economic opportunities to help improve your company's sustainability footprint. Contact us and we'll show you how: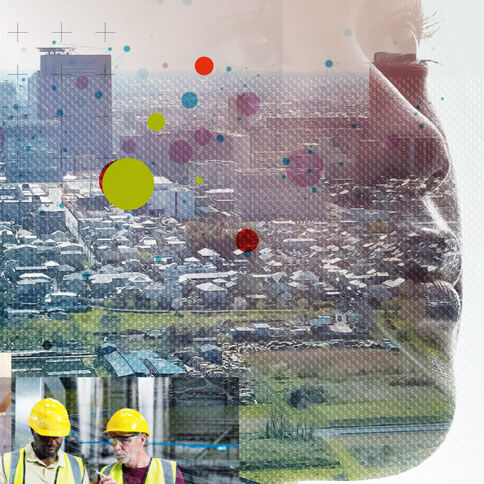 Case Study
Sustainability Assessment
Before companies tackle the (further) development of sustainability strategies, they should first obtain an overview of whether and how the topic is already anchored in the organization.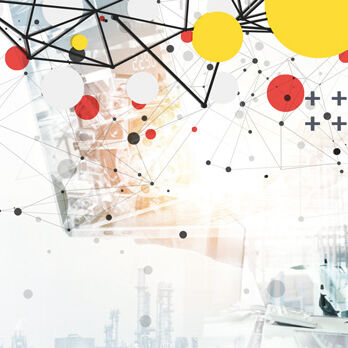 Case Study
Low Impact Product Lifecycle
Whether it is lower energy consumption of production machines in standby mode or shorter distances in logistics: Even small changes can significantly improve the overall sustainability balance of a product.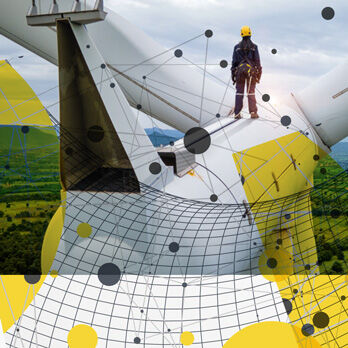 Case Study
Low Impact Operations
Operational processes in manufacturing and the supply chain offer numerous starting points for decarbonization and reducing the consumption of raw materials and energy.
Case Study
ESG strategy with measurable results
A leading automotive manufacturer wants to make its procurement sustainable and measure progress through KPIs. But the goals cannot be achieved via the purchasing side alone - the company needs a company-wide ESG strategy.