Best of Consulting
ROI-EFESO: LEADING THE WAY IN INDUSTRIAL SUSTAINABILITY
Every year, business magazine WirtschaftsWoche honors the best consulting projects in its annual awards. This year, we are pleased to confirm that ROI-EFESO Management Consulting AG has received the magazine's prestigious 'Best of Consulting Award 2022' in the 'Sustainability' category. ROI-EFESO won the award for its involvement in a 'lighthouse' project that has truly pan-European scope: the sustainable transformation and development of the Port of Antwerp-Bruges into a major European hydrogen distribution hub.
ROI-EFESO is one of the world's leading international operations consultancies. Its primary areas of focus include sustainability, supply chain efficiency and resilience, optimization of global footprints, decarbonization of product portfolios and facilitating the circular economy. ROI-EFESO's approach is constantly forward-looking, pragmatic in its implementation, and always delivers measurable results.
Its combination of in-depth operations and digitalization expertise makes ROI-EFESO the ideal partner for companies looking to achieve ambitious sustainability goals.
Main topics
Best of Consulting Award
AWARD-WINNING TRANSFORMATION:
FROM ONE OF EUROPE'S LEADING INDUSTRIAL PORTS TO 'GREEN' ENERGY HUB
As part of the lighthouse project that received the 'Best of Consulting Award' from WirtschaftsWoche, ROI-EFESO is assisting and supporting the Port of Antwerp-Bruges on its journey to becoming an integral part of a sustainable energy ecosystem of Europe-wide significance.
PORT OF ANTWERP-BRUGES
Facts & Figures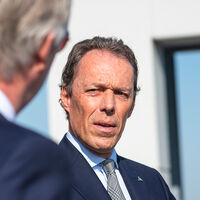 »Working with ROI-EFESO taught our associates to work together more effectively and frequently new ways of doing things are discovered by team members working together to solve a problem.«
THE VISION: "A HOME PORT, VITAL FOR A SUSTAINABLE FUTURE"
With an annual cargo turnover of nearly 300 million tons, Antwerp-Bruges is Europe's second largest port and one of Belgium's key economic powerhouse.
Having established its guiding ethos – 'A home port, vital for a sustainable future' - the port is now pursuing an ambitious vision. In line with the UN's Sustainable Development Goals and in close cooperation with local ecosystem partners, the port is heavily promoting the establishment of renewable energies while simultaneously reducing its own CO2 emissions. To such an extent, in fact, that the port predicts it will be operating in a climate-neutral manner by 2050.
Beyond that, as a leading future import hub for 'green' hydrogen, the port aims to play a central role in establishing Europe's future energy supply infrastructure, as well as in helping the EU deliver on its own ambitious climate targets.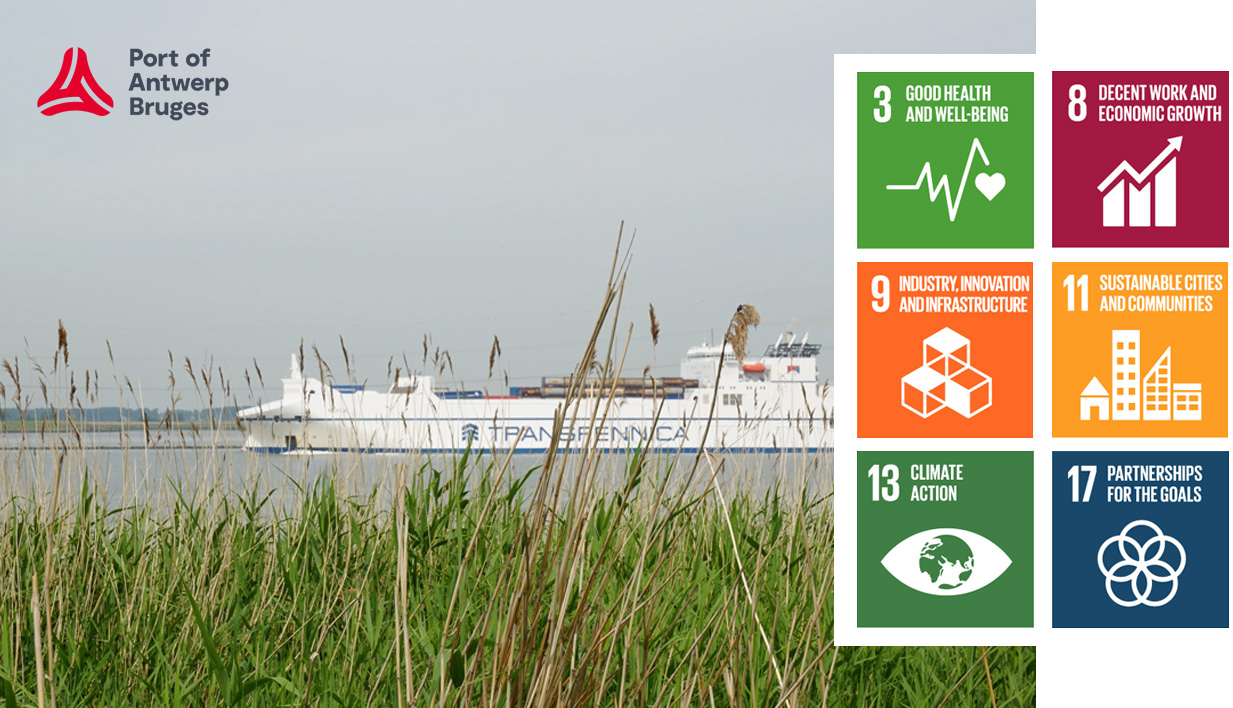 FROM VISION TO SUSTAINABLE IMPLEMENTATION
To help the port implement its far-reaching sustainability goals, ROI-EFESO set up a comprehensive transformation program consisting of eight project streams with a total of 80 sub-projects.
A future-oriented and collaborative organizational design, as well as intensive stakeholder involvement and the establishment and coaching of an internal 'transition team', has laid the foundation for the implementation of the projects, executed in cooperation with both public and private partners.
MAKING SUCCESS VISIBLE WITH LIGHTHOUSE PROJECTS
The key to success for lighthouse projects is always implementation, swift delivery and the creation of a positive environment for further digital transformation. In order to highlight the successes of the transformation project at an early stage, and so increase the attractiveness of the port ecosystem to investors, the project team is focusing on three key areas: sustainable energy, industry and shipping.
These include the expansion of onshore wind energy generation within the port, the development of a hydrogen import coalition (with production planned in North Africa and distribution across Europe), and 'green' methanol production.
As a key member of the Antwerp@C strategic alliance, the port is also developing underground injection of CO2 as a bridging technology. This will result in a 'multi-fuel' port, with readily available alternative fuels such as LNG, methanol, hydrogen and electricity. In addition, as you might expect with an integrated ecosystem, companies from the circular economy will also be encouraged to locate to the port area.
OPERATIONAL EXCELLENCE IS THE BASIS FOR MEETING SUSTAINABILITY GOALS
In order to achieve the sustainability goals set, and to create the required conditions for handling higher freight volumes expected of a European hydrogen hub, one objective of the transformation program for the port was to increase both its current performance and the resilience of its central processes.
This involved breaking down the logistical bottlenecks in handling container ships at port terminals, as well as end-to-end service optimization and transparent planning throuighout the maritime chain. By better managing the services that shipping companies rely upon, including pilots, tugboats and traffic services, the Port of Antwerp-Bruges has improved overall coordination and capacity planning.
This has resulted in reduced wait times at container terminals, as well as lower costs and energy requirements. At the same time, a significant proportion of road-going freight traffic has now been shifted to rail and inland waterway vessels. As a result, the share of inland waterway vessels transporting containers has already risen from 36% to 42%, while road-going freight traffic has fallen from 57% to 43%.
Overall CO2 emissions have been significantly reduced, and the quality of life in the city of Antwerp has also significantly improved, thanks to cleaner air quality, as well as less noise and congestion.
EUROPEAN LEADERSHIP ROLE EXPANDED
To date, 80% of the initiated projects have been implemented, all in line with forecast time and budget predictions. Encouragingly, all of the ongoing projects are also on schedule and the Hydrogen Alliance, intended to help position the port as a key hydrogen hub, has also been established.
The Operational Excellence Program has increased process reliability from 70% to 90%, and throughput has increased by 20%, with no increase in required resources. This has created an environment that is now well placed to cope with the increasing volumes of traffic that the port is forecasting it will be handling.
As a result of its participation in the Antwerp@C alliance, CO2 emissions from capture and injection are already expected to fall by 50% by 2030. These predicted improvements are both tangible and credible in the eyes of the public, thanks to rapid and easily demonstrable successes that have already resulted from the pilot lighthouse projects.
As a consequence, the port's workforce is now highly motivated and fully committed to supporting the transformation program, scheduled to last several years. The successful implementation of the initiatives will ensure that the Port of Antwerp-Bruges can confidently maintain its current leadership role and position in the years to come.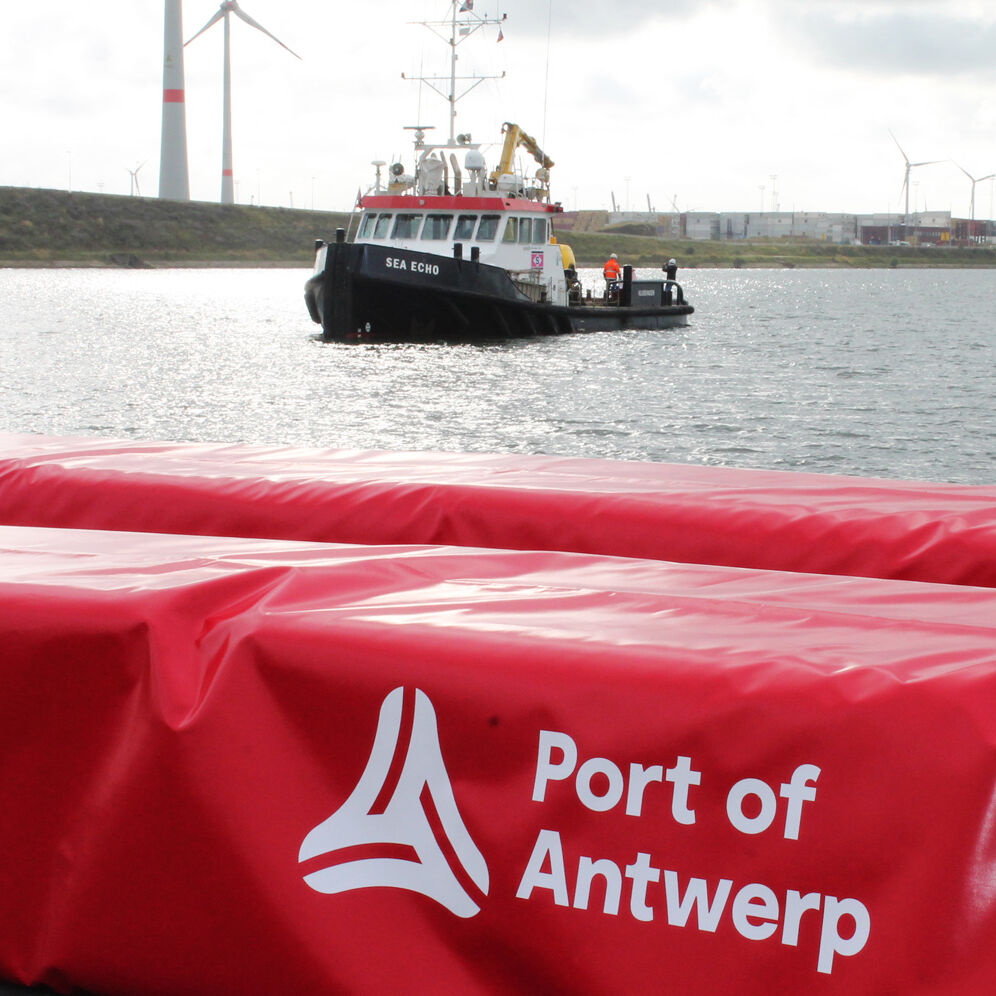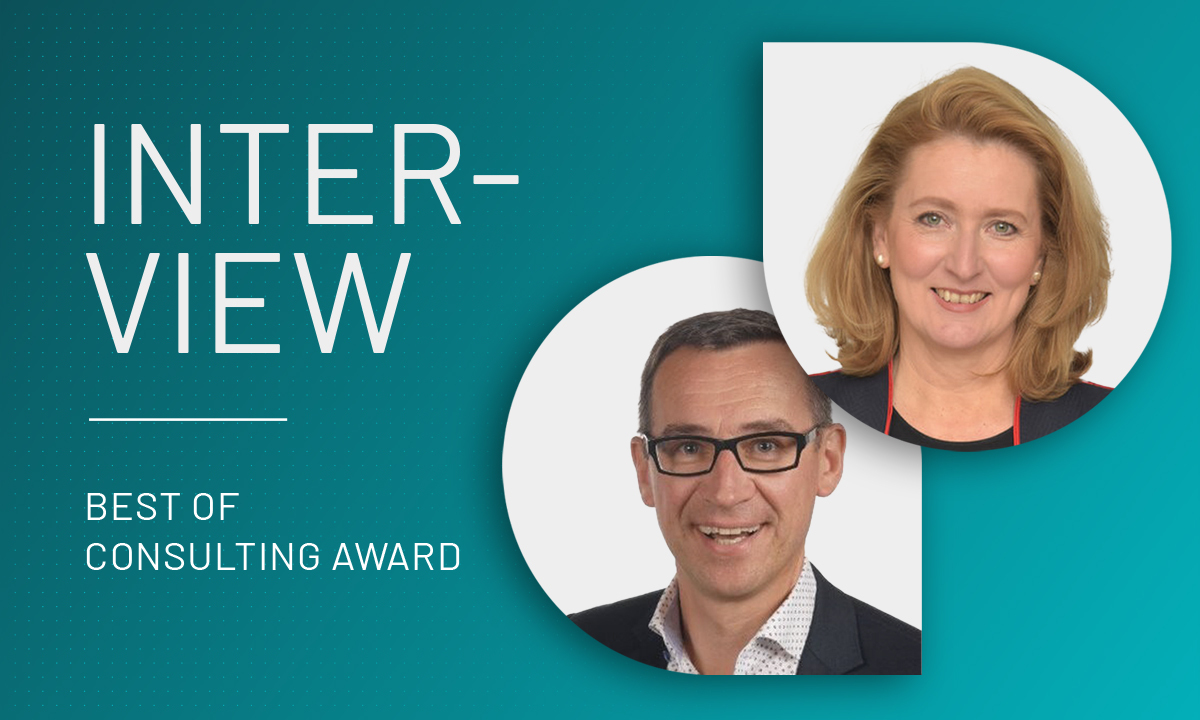 "HOW DO YOU TRANSLATE SOMETHING THAT MIGHT NOT COME TO FRUITION UNTIL 2050 INTO SOMETHING THAT IS RELEVANT TO YOU TODAY?"
Interview with Marcia de Troyer and Didier Brackenier, Vice Presidents at ROI-EFESO.
read more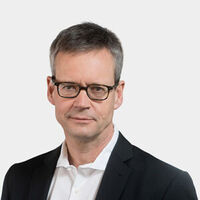 »The transformation of the Port of Antwerp-Bruges is a sustainability project of enormous importance for the supply of sustainable energy in Europe.«
CASE STUDY: CULTURAL TRANSFORMATION IN THE PORT OF ANTWERP
Setting up product and service development for the future
Learn more