Innovation management and early development
Consulting innovation management and early development
Generate market-oriented ideas systematically and lead them to success
Anyone who wants to be successful in the long term is required to permanently assert themselves in competition with innovations. The focus is not on the ingenious ideas of individual inventors, but on the design of a management system that enables your company to generate a continuous stream of innovations. Practice shows that innovative companies are characterized by six characteristics:
The innovations have a strategic focus
The innovation portfolio is actively managed
The innovation process is efficiently designed
The sources of innovation are widely scattered
The innovation is consciously generated in terms of combinatorics with third parties
The spirit of innovation is anchored in the organisational culture
Strategic focus of innovation management
The innovation strategy defines the direction of action, in which business areas and to what extent strategic sales gaps can be closed through innovations. In order to be able to determine this direction, a comprehensive understanding of the dynamics in one's own industry and the factors that determine competition is required. In essence, it is a matter of determining what significance incremental, radical, disruptive and architectural innovations should have for the development of the company.
A second element of the innovation strategy is the positioning of one's own company in the innovation value chain: Which innovation contribution should the own company make in innovation networks?
The innovation strategy defines the search fields for new ideas, sets the framework for portfolio planning and provides the basis for the selection of innovation projects.
A special consulting focus of ROI-EFESO is the strategic analysis of the networking possibilities of products and processes with the Internet (IoT / Internet of Things / Industry 4.0) and their effects on the innovation needs of your company.

In consulting for innovation management ROI-EFESO supports you in developing your innovation strategy:
Strategy Reviews
Innovation Audits
IoT Audits
Business area analyses
Design of strategy processes
Market and technology trend analyses
Smart analytics
Scenario Planning
Delphi surveys
Management of the innovation portfolio
Active portfolio management focuses on the effective use of available resources (personnel, capital, etc.) in the innovation fields defined by the strategy. The focus is on an agile portfolio management, which responds in a targeted and flexible manner to the continuous flow of new ideas, their evaluation and selection and their project-based implementation. The aim of portfolio management is to achieve a project portfolio that is balanced in terms of risks, opportunities and time horizon for implementation, which enables the strategy to be implemented while ensuring ongoing economic performance.
In a modern innovation portfolio, sustainability requirements for products and systems must be implemented in a structured manner. One of the main challenges is the reduction of environmental impacts, especially in product manufacturing and use. Innovation characteristics such as reduced material use, durability, reparability, recyclability, reliability as well as minimal resource consumption (energy, raw materials, etc.) must be specified at an early stage.
ROI-EFESO offers your company the following services as part of consulting projects:
Innovation Inventory
Development of an innovation roadmap
Portfolio mapping of the projects
Calculation of the risk/return exposure
Design of agile control processes
Design of selection processes and criteria for innovation projects
Targeted involvement of other companies and external parties in the process of combinatorial innovation
Design efficient innovation processes
Innovation processes are efficient if they avoid waste. In early innovation phases, the focus is on creative approaches to idea generation and agile process models that rely on rapid feedback to avoid waste (e.g. rapid prototyping, set-based engineering, minimum viable products). In late innovation phases the emphasis is on more stringent, planned process models (e.g. industrialization processes).
A particular challenge in designing efficient innovation processes is the increasing intelligence and networking of products. Whereas innovation processes used to be primarily hardware-driven, in many industries today it is software that shapes the innovation process. For many companies this means adjustments in the innovation processes: Away from the one-off delivery of a finished product to constantly changing "service packages" (feature innovations) via software releases.
ROI-EFESO supports them in the development of efficient innovation processes:
Creativity techniques
Design thinking and Lean Startup
Iterative or agile product development processes
Agile Software Development (SCRUM)
Spiral Development Approaches
Frugal innovation and development
In times of high price sensitivity on the one hand, and consumer demand for sustainable products on the other, frugal innovation and development is a way of securing global competitive advantages. According to the principle "do better with less", the core of frugal innovation is to create and deliver high-quality products with clear customer benefits using the least possible and sustainable resources.
On the one hand, development focuses on a high degree of customer orientation with fast feedback cycles in order to quickly determine the customer value of the solution and to focus efforts on the right developments. In essence, frugal innovations are therefore a "radical" special form of customer-oriented product development through a change of perspective to the "extreme".
ROI-EFESO helps you to establish the principles of frugal development in your company and supports your developers in the implementation of successful products. For this purpose we offer a broad portfolio of effective methods:
Core-Use-Case and Design Thinking Workshops to radically focus developments on core customer benefits
Pattern-based approaches to the development of "frugal products
Introduction of adaptive and customer-focused development processes in modern collaboration networks
Mindset and improvement program to anchor fresh ideas and principles in your employees based on our successful Human Dynamics approach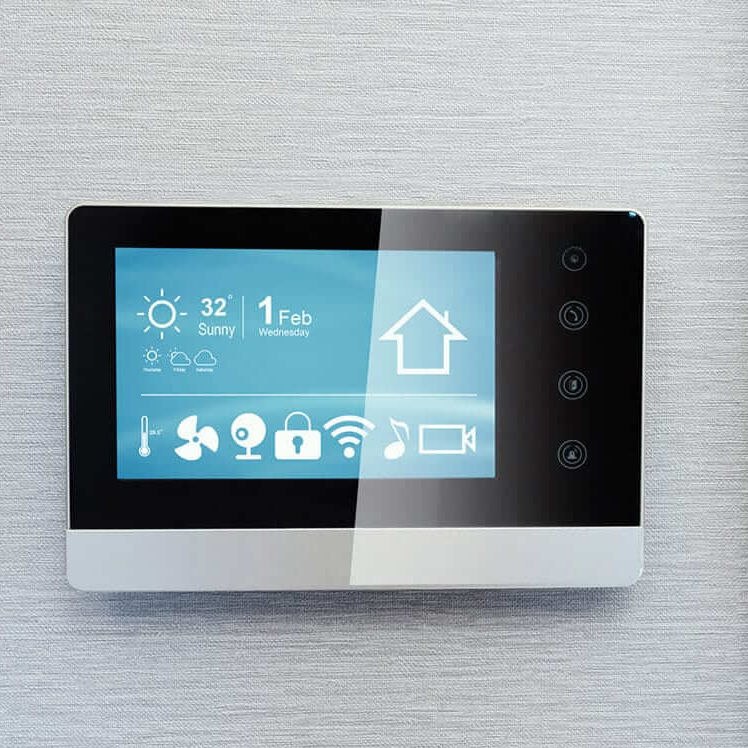 ©zhu difeng/shutterstock.com
Case Study
Transformation through the development of smart products
Transformation through smart product development. A job for the "I-Team": A strong development team at a manufacturer of household appliances recorded solid success. But now customers want to network kitchen appliances, refrigerators and mixers in the "smart home". ROI-EFESO established an "I-Team" with the fresh perspective of "digital natives" and accompanied the internal change with great success.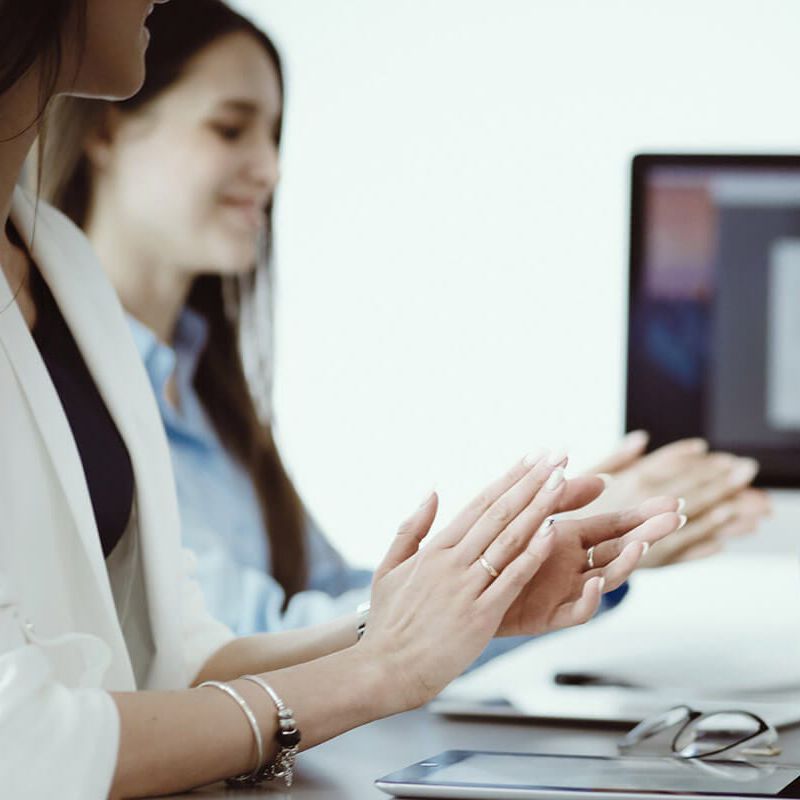 Lean Digital Manager ©S_L/shutterstock.com
Case Study
Lean Digital Manager
Shaping the factory of the future with Lean 4.0. How can lean principles be combined with the technologies and possibilities of networked digitization in value creation networks? By further qualifying employees to become decision-makers. The ROI-EFESO certification program for "Lean Digital Manager" shows how digitalization of lean production works. To do this, it combines strategies with Industry 4.0 technologies.