Consulting Value & Cost Engineering
Shorter product life cycles and increasingly aggressive global price and quality competition force companies to constantly review their product and manufacturing costs. In volatile industrial markets, the ability to adapt one's own product portfolio quickly and flexibly to changing customer requirements and thus maximize its "value" is becoming a decisive competitive factor.
Against this background, integrated Value & Cost Engineering (VCE) provides suitable instruments to effectively and quickly optimize the cost-benefit ratio at any point in the product life cycle. This enables ROI-EFESO to put your company in a position to meet customer requirements in the best possible way - at the best possible price. At the same time, VCE helps to reduce time-to-market and thus to secure market shares in highly competitive environments.
Holistic approach
In contrast to traditional cost management, ROI-EFESO's VCE approach is based on a holistic and goal-oriented approach that derives the permissible product costs based on market and customer requirements and supports companies with a comprehensive set of methods and tools to optimize their development and manufacturing costs up to industrialization.
In doing so, we include those functions within and outside your organization that are decisive for the respective product portfolio under consideration, e.g. suppliers, service providers, customers and dealers, and consider product-relevant costs over the entire product life cycle. In addition, to ensure a sustainable optimization of profit planning and cost management, ROI-EFESO supports the development of a VCE organization adapted to the respective company with the corresponding processes, roles and responsibilities.
VCE support in all phases of the product life cycle
ROI-EFESO has extensive experience in the design and implementation of cost optimization measures within the scope of Value & Cost Engineering.
We accompany our clients through all phases of the product life cycle, from immediate measures to reduce manufacturing costs for existing products, to the redesign of a product family (portfolio), to the institutionalization of measures within a VCE organization. This includes:
VCE QuickWin Cost reduction: Rapidly effective cost reduction for products ready for series production (re-design) by means of practice-proven cost reduction methods, such as

Supplier workshops,
Should costing analyses,
Cross-functional cost-out workshops,
Teardowns and much more.

VCE end-to-end approach: Continuous roadmap for the complete new development (New Design) of a product or a product portfolio under consideration of the minimization of product life cycle costs in terms of a real end-to-end approach, including

Project and implementation management
Market and customer analysis
Material cost optimization (e.g. BoM Transparency, supplier workshops, supplier management)
Cost management (e.g. target costing, zero-base budgeting),
cost reduction methods (e.g. design-to-cost, functional analysis, OPEX optimization and make-or-buy considerations) and
Industrialisation (implementation and support of the start of series production).

VCE Organization: Development and integration of VCE measures into the product development process and product lifecycle management within the framework of product management as well as comprehensive qualification of employees through training and further education in the methodology and central principles and interrelationships.
VCE for (networked) systems
In addition to the VCE potentials of individual products and components, systems and services offered should also be considered, since there are far-reaching approaches available here. For this purpose, the respective ecosystems, e.g. suppliers of networked products and services, should be included in the use case. Likewise, the networking of hardware and software should be considered and optimized in an integrated way.
Analytics methods can also help to increase the value perceived by your customers, e.g. through smart media or customer-centric analytics. This is continuously possible with software-based products that are currently on the market.
Use the ROI-EFESO guideline
Improve the ratio of product value to product cost. Our Guideline lists ten measures for Value & Cost Engineering with which you can close the cost delta.
Download now ›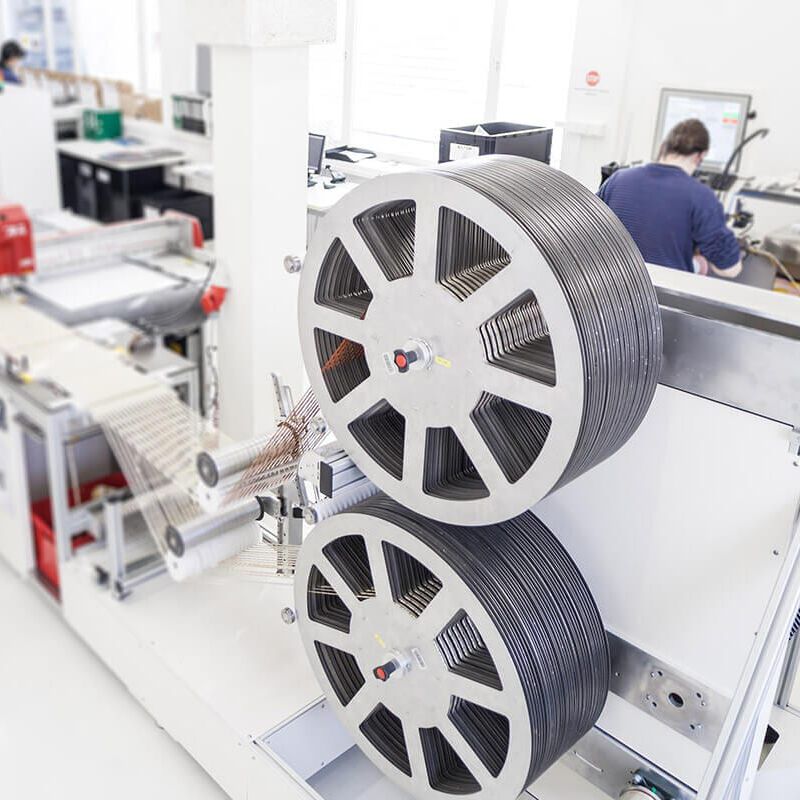 Case Study
Lean development in R&D
Innovation impulses for lighting designers. The LED revolution has made many business models obsolete, while the wave of digitization and the associated technological change have increased the pace of change by a factor of X. To keep pace here, agile working methods are necessary not only in manufacturing, but also in R&D. Lean methods can prove particularly helpful - but can they be transferred 1:1 from manufacturing to development?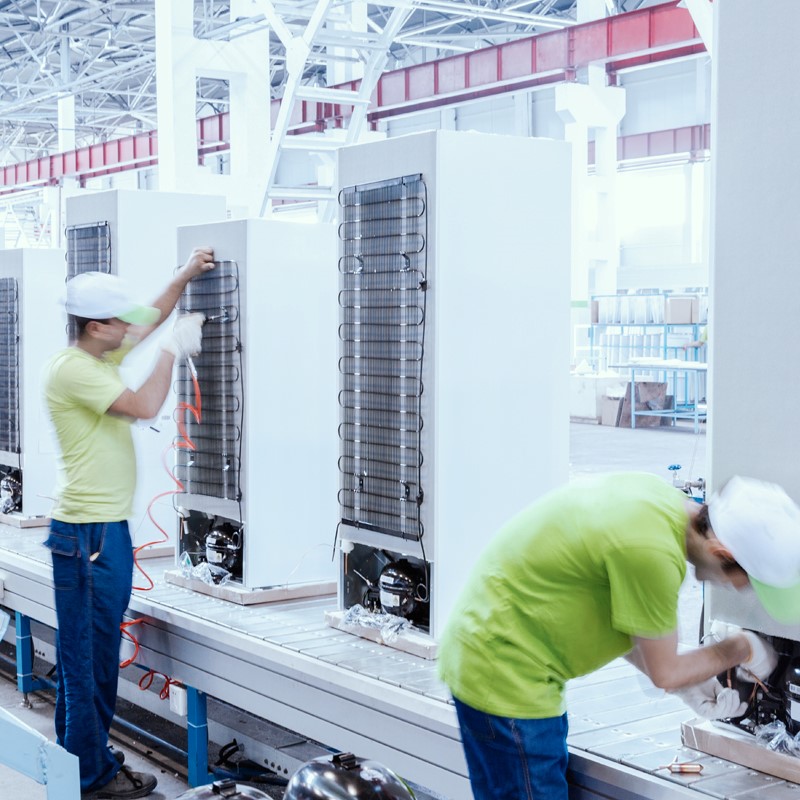 Case Study
Value and Cost Engineering
Cost transformation from premium to volume provider. Mass manufacturers who expand their product portfolio into higher price segments are not uncommon. A premium manufacturer of refrigeration appliances, on the other hand, takes the opposite approach. What seems banal from a technological point of view is an enormous challenge from a cost perspective. ROI-EFESO accompanied the company in this demanding transformation project.