BUILDING
INDUSTRIAL
FUTURE
TOGETHER
The top address for efficient manufacturing, adaptive supply chains and industrial digitization.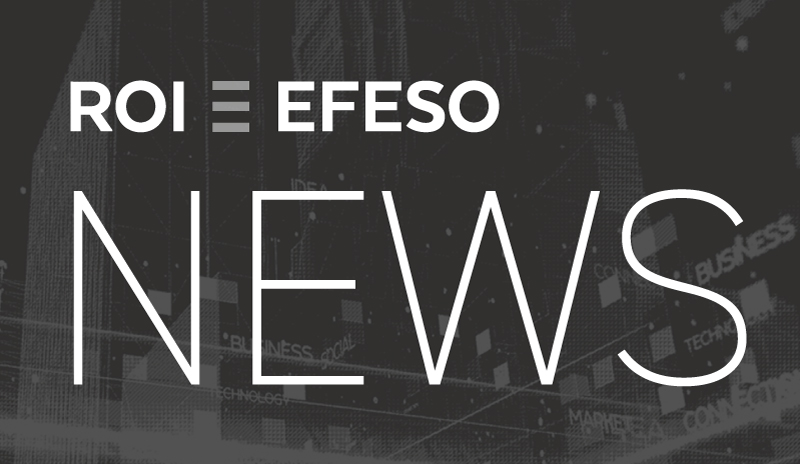 Newsletter #9/2022 – The factories of the future are being built today
ROI-EFESO Management Consulting
is one of the leading international operations consultancies.

We combine technical, digital and transformation expertise to develop and implement innovative end-2-end concepts for supply chain and operations design worldwide. In particular, we focus on the potential of data-driven approaches to master complexity, increase efficiency and realize new operating and business models.
With our work, we help the manufacturing industry to make its contribution to a livable and future-proof world. In doing so, we keep ambitious sustainability goals in mind and support people who have to manage this change from the boardroom to the shopfloor.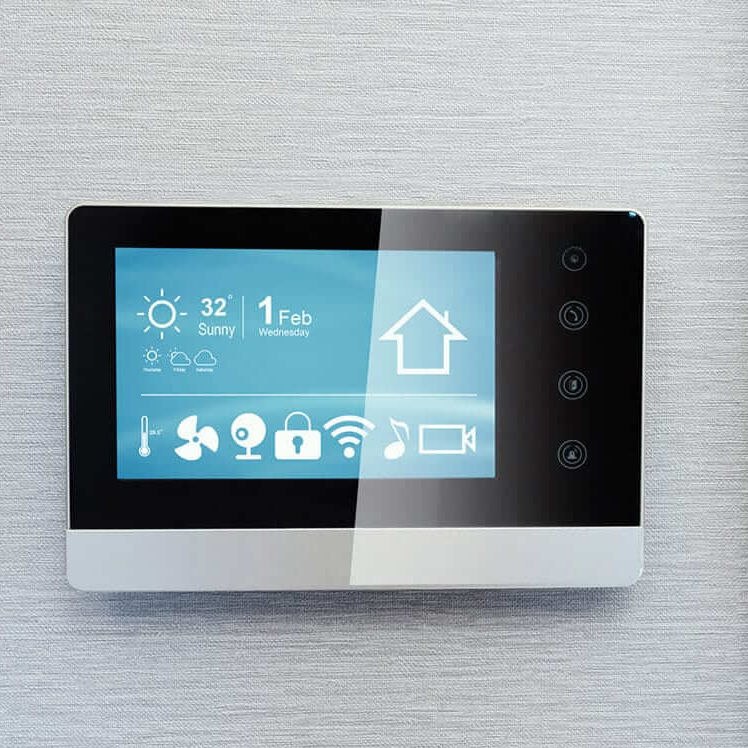 ©zhu difeng/shutterstock.com
Case Study
Transformation through the development of smart products
A strong development team had solid successes with a manufacturer of household appliances. But now customers want to network kitchen machines, refrigerators and mixers in the "Smart Home". ROI-EFESO established an "I-Team" with the fresh view of "Digital Natives" and accompanied the internal change.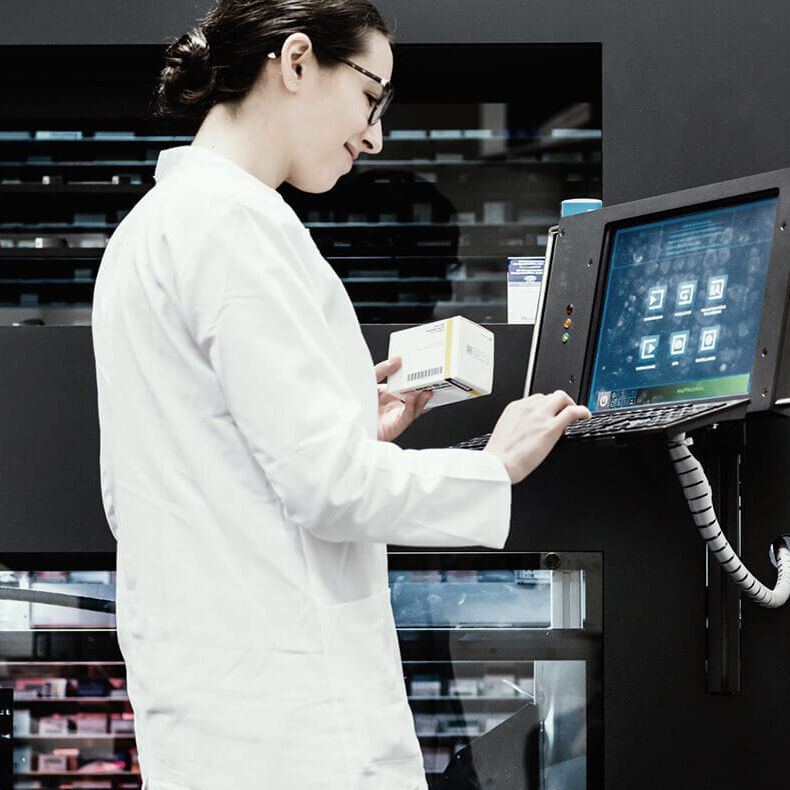 Case Study
Product lifecycle optimization
A formula for efficiency. A shining success typically also has its drawbacks. This was the experience of a pharmaceutical group that had reached the top of its industry with an extensive portfolio of hospital and pharmaceutical products. But after experiencing growth on a global scale within its heavily decentralized organization and delivering strong balance sheets, over the years the company Lost sight of key areas like structures and process Standards. With the help of ROI-EFESO, the company responded quickly, and in just nine months drew up a specific plan of action for its worldwide Product Lifecycle Management (PLM) system.
Case Study
Lean development in R&D
Innovation impulses for lighting designers. The LED revolution has made many business models obsolete, while the wave of digitization and the associated technological change have increased the pace of change by a factor of X. To keep pace here, agile working methods are necessary not only in manufacturing, but also in R&D. Lean methods can prove particularly helpful - but can they be transferred 1:1 from manufacturing to development?
Lean Digital Manager ©S_L/shutterstock.com
Case Study
Lean Digital Manager
The ROI-EFESO certification program for "Lean Digital Manager" shows how digitization of lean production works. It combines lean management strategies with industry 4.0 technologies.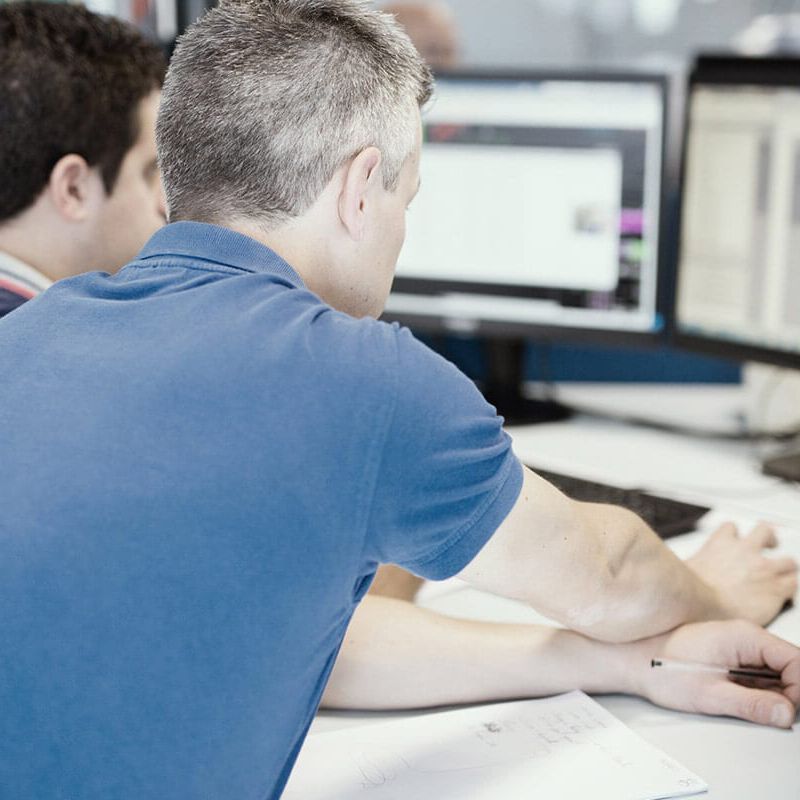 ©Alessandro Romagnoli/shutterstock.com
Case Study
Agile methods in software development
The energy market is data-driven, smart solutions determine the business model. In order to stay one decisive step ahead of the competition, one thing above all is required: Mobility of thought and action. Under this premise, an energy supply company "agilised" its R&D departments, which are distributed in over 30 countries around the globe. The product and service portfolio is correspondingly internationally diversified and extensive: from intelligent electricity meters to sensor and automation technology for distribution networks to IT tools for data analysis and management, all kinds of "Smart Energy" solutions are available.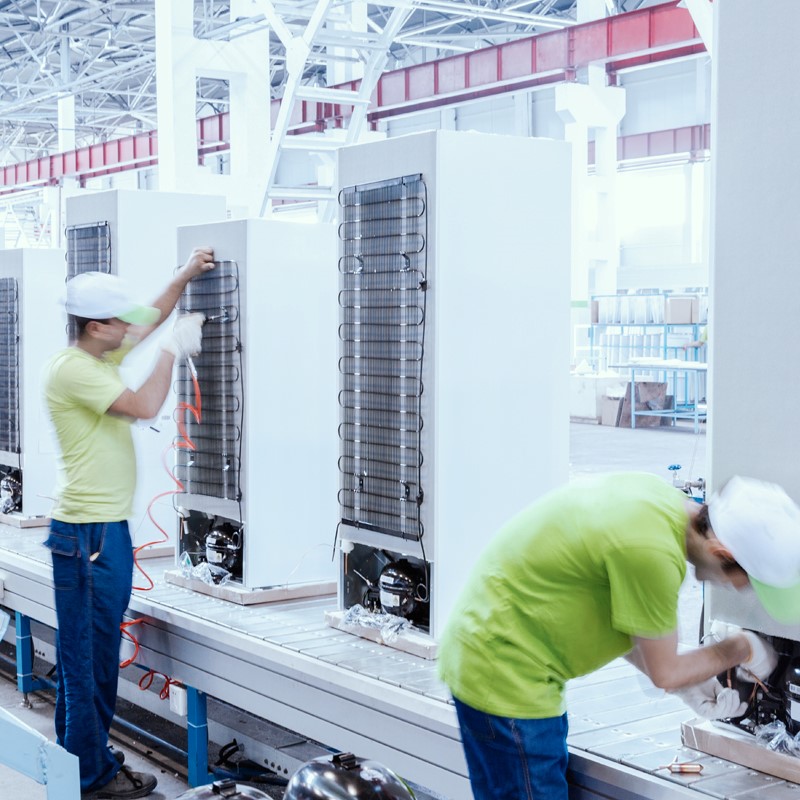 Case Study
Value and Cost Engineering
Cost transformation from premium to volume provider. Mass manufacturers who expand their product portfolio into higher price segments are not uncommon. A premium manufacturer of refrigeration appliances, on the other hand, takes the opposite approach. What seems banal from a technological point of view is an enormous challenge from a cost perspective. ROI-EFESO accompanied the company in this demanding transformation project.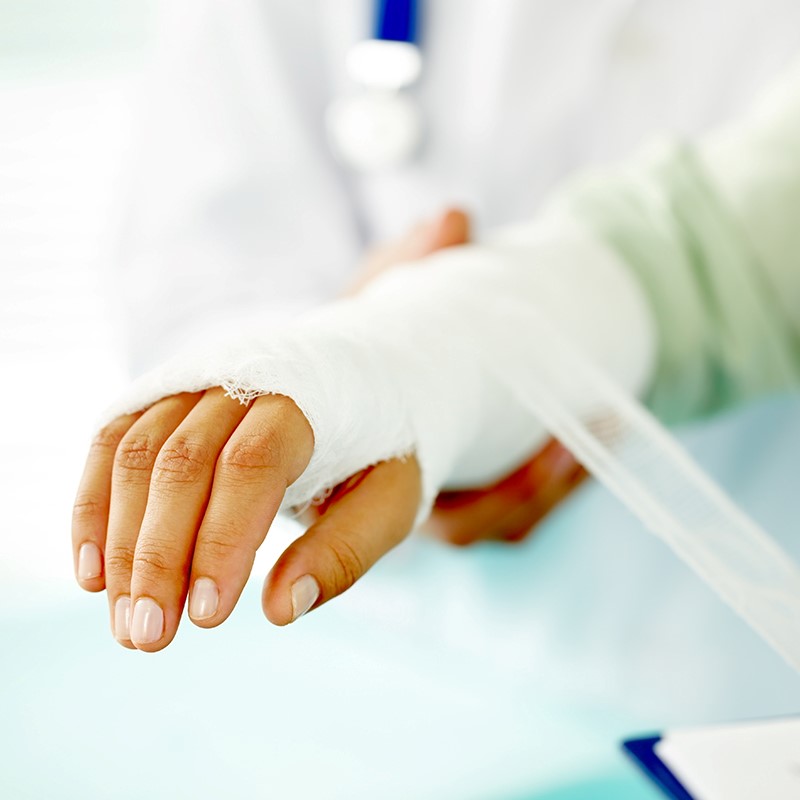 Case Study
Game Changer Medical Device Regulation
To MDR-compliant product life cycle management in nine months. Wound plasters, care sets or surgical supplies: with a portfolio of around 40,000 articles, the company is one of the leading suppliers of medical and hygiene products. The company's own sales companies and production sites in and outside Eurapa make a significant contribution to its success.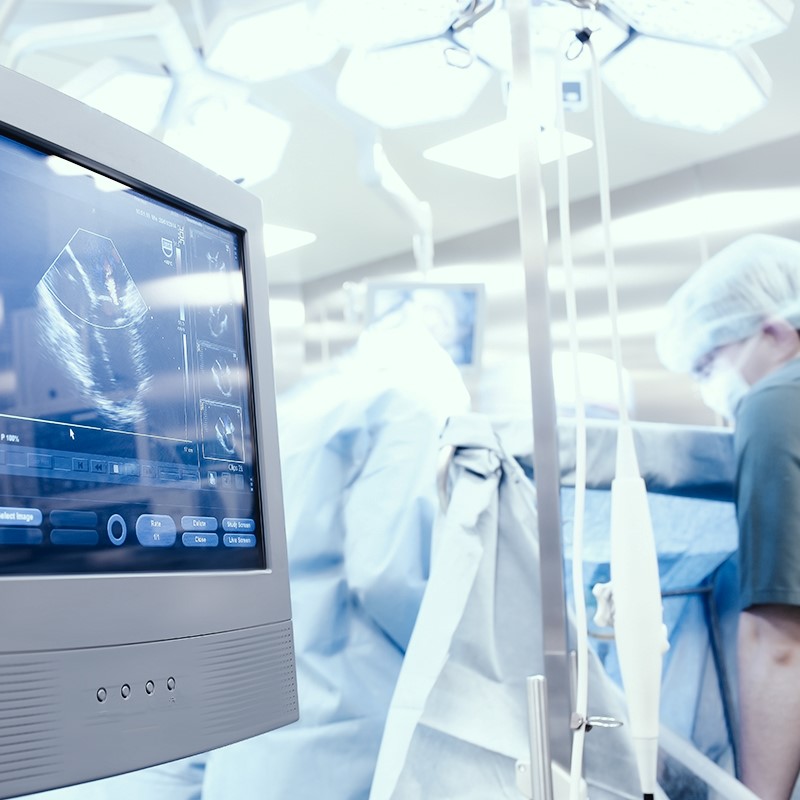 Case Study
Portfolio compass for future security
On course for growth with innovative strength and customer proximity. A medical technology manufacturer has successfully positioned itself internationally as market leader. With thousands of products, the Group offers a portfolio with many variants worldwide, thus covering a wide range of applications. However, in the innovation-driven and dynamically growing medical technology market, portfolio size alone is no guarantee of future security and growth.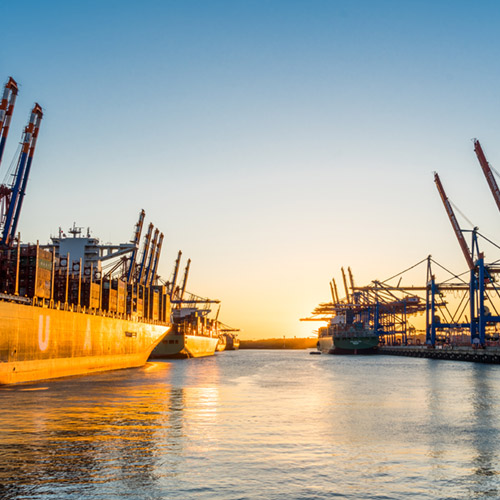 Case Study
Setting up product and service development for the future
The Port of Antwerp-Bruges, the largest seaport in the EU, has to face several challenges at the same time: In an increasingly competitive and unstable international market, it is always a question of ensuring further growth - while being able to respond to the growing influence of different interest groups. In addition, there were congestion problems associated with increasing traffic volumes during the time of the project. Above all, the focus was on mastering the organisation of the transformation from a linear to a circular economy.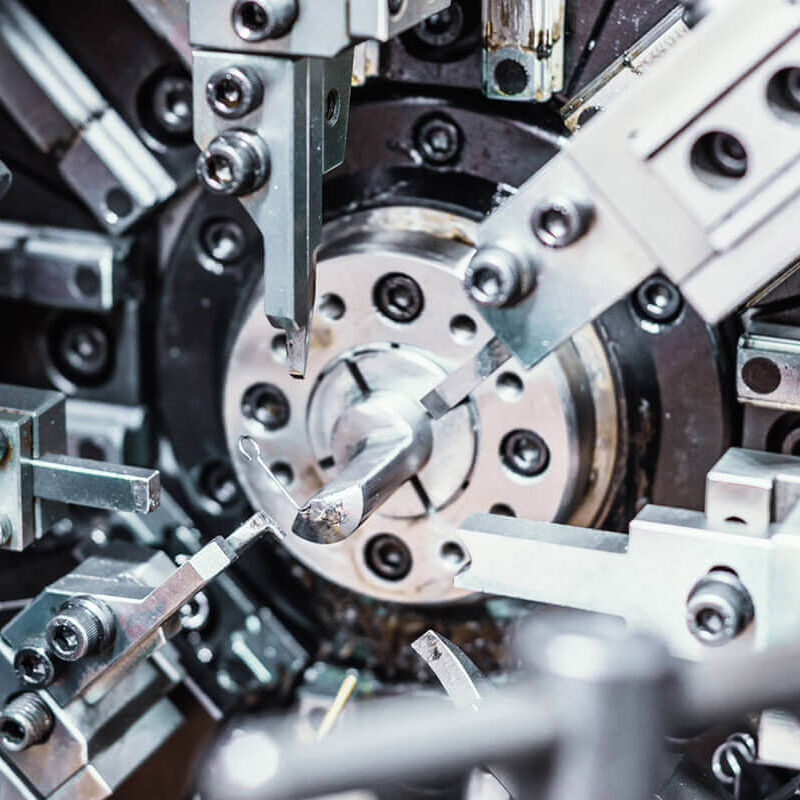 ©Nordroden/shutterstock.com
Case Study
Cost reduction/restructuring due to market changes
Mastering the turnaround. Good balance sheets can create comfort zones. Responding to attacks from competitors? Increasing flexibility in the event of fluctuations in demand? Maybe in five years. If the threat is then suddenly particularly major and acute, many companies prefer to react with drastic measures in one or a few places. This is usually not sustainable. But there are other ways to do this, as a ROI-EFESO project for restructuring a company in the plant and mechanical engineering sector shows. The company tackled all the urgently needed changes and thus returned to the road to success.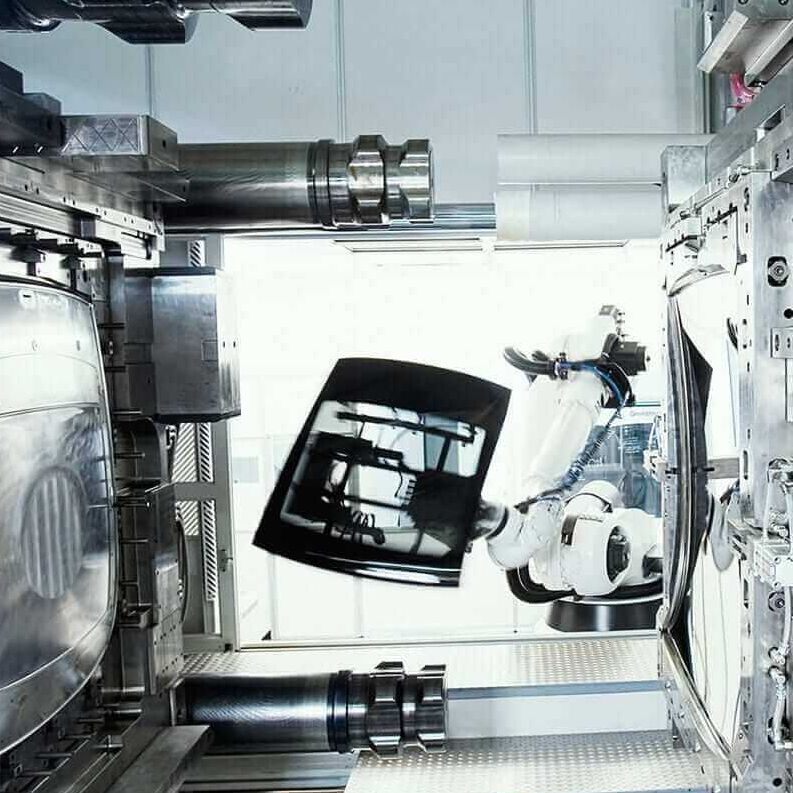 Case Study
Quality improvement in the automotive industry
A premier league for factories. Manchester United's goals are the same every year: to win as many titles as possible. No matter whether it's the league, the FA Cup or the Champions League. The board members, sponsors and fans expect this. The team delivers. Titles bring economic success, enhance the image and increase the market value. However, the competition is getting tougher and the pressure is growing. When United are involved in all three competitions at the same time, it shows in their league position. The goals of the board members in German automobile companies are certainly even more ambitious, the targets are much tougher and the competition far more dramatic.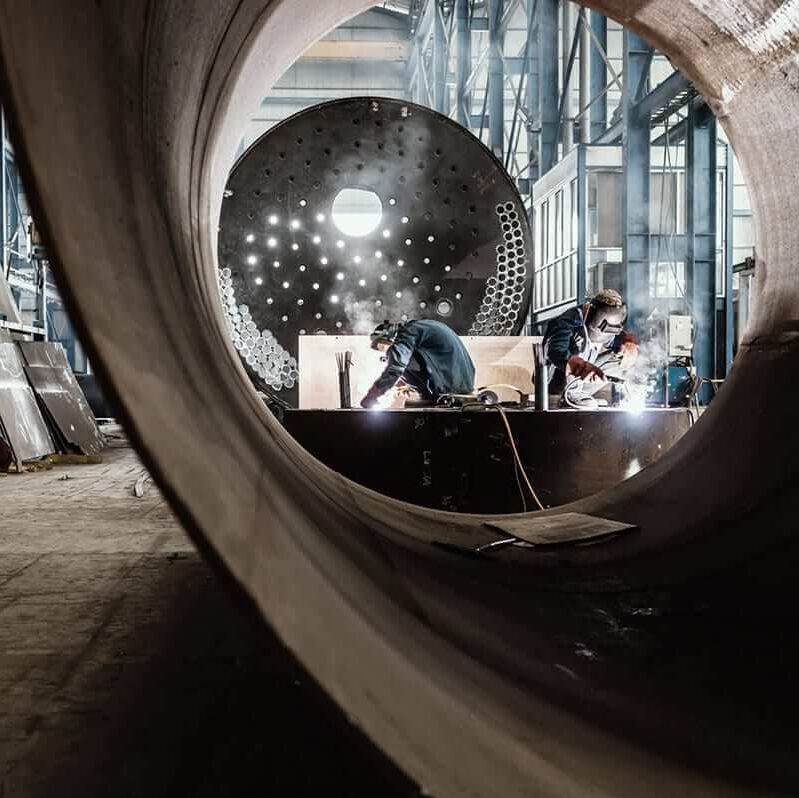 Case Study
OPEX: Worldwide Operational Excellence Initiative
The ROI OPEX model: activating excellence forces. You learn from mistakes – this applies to people as well as companies. The important thing is that this leads to continuous improvement. In industry, this falls under the heading 'operational excellence', or OPEX for short. Instead of resorting to off-the-shelf solutions, companies should develop their own strategies here. Just like the group from the steel industry that, in this case, successfully implemented the ROI OPEX model at its plants.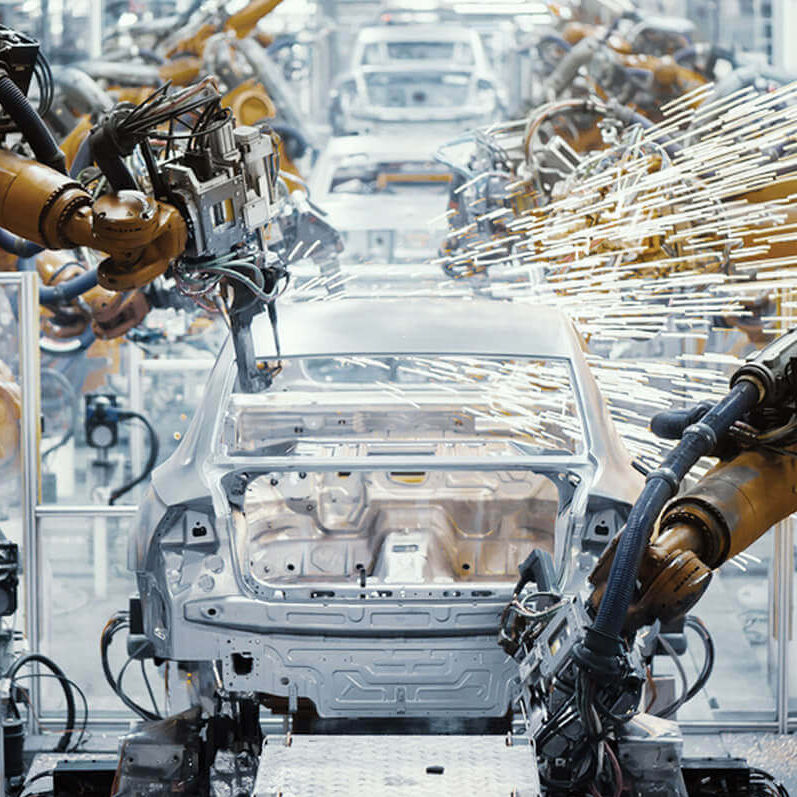 ©xieyuliang/shutterstock.com
Case Study
Standards for operational excellence in an international factory network
Do you speak OPEX? Can you improve on a success story? Certainly, if you have a sense for the right fields of action. An automotive supplier is well-established worldwide, with around 20 successful plants in Asia, Europe and North America. Thanks to good customer proximity, the sites have developed good business relationships over the years and organised their production processes independently. But now it was time to share this knowledge among themselves. The method: by introducing OPEX (operational excellence) together with ROI-EFESO across the entire operation area.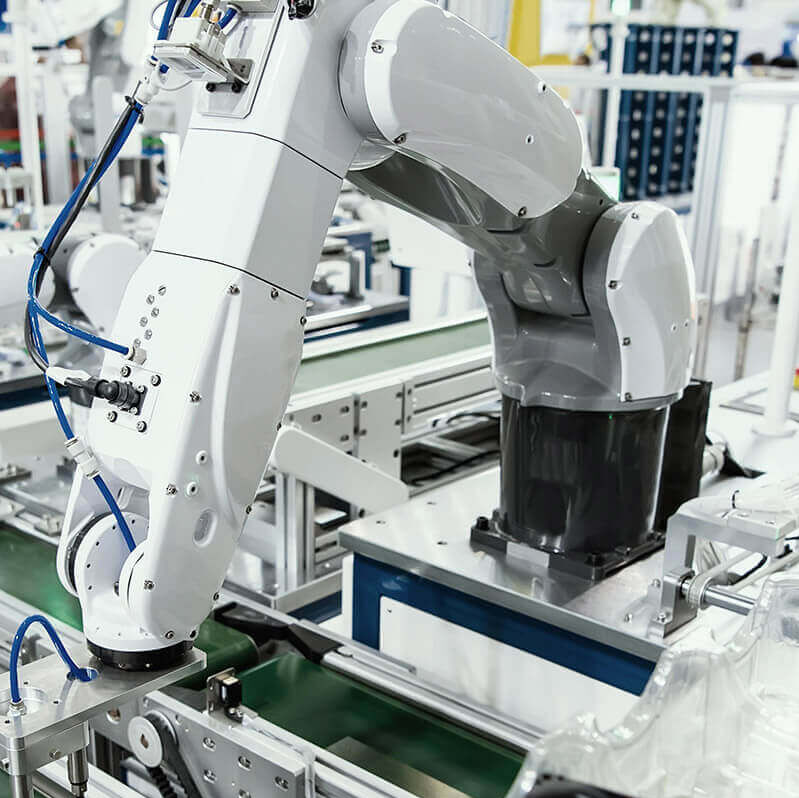 ©asharkyu/shutterstock.com
Case Study
Factory of the Future
From the drawing board to handing over the keys. Special plant engineering can be a volatile business when it involves very small lot sizes, highly specialised customer requirements and extreme complexity. Conflicting business objectives of stakeholders, fragmented supply chains and varying costs make planning extremely difficult for companies. They are forced to work within restrictive frameworks that leave very little room for economic manoeuvre and are subject to wildly fluctuating incoming orders.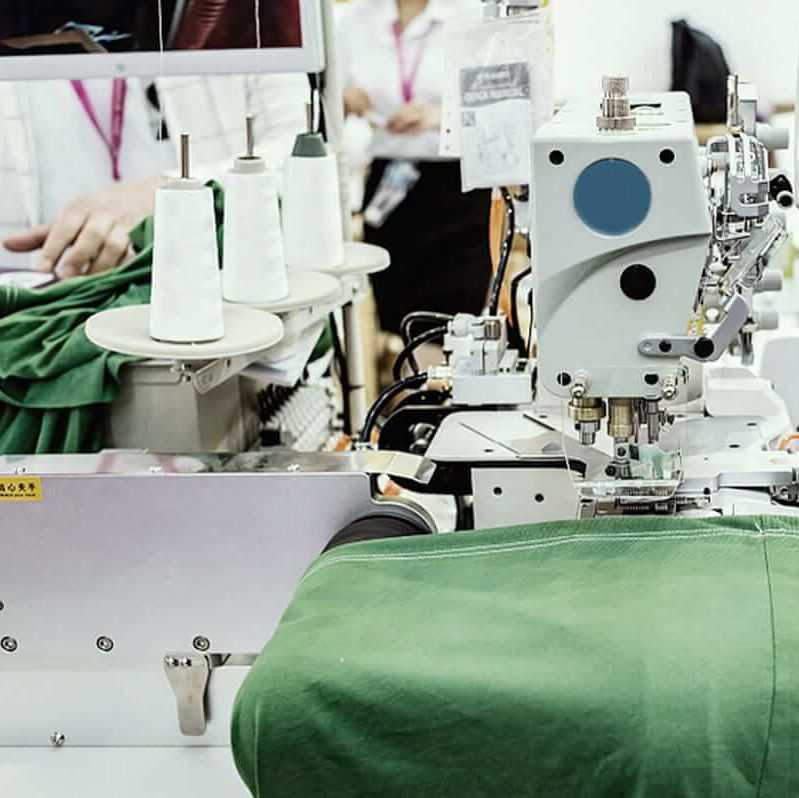 ©HelloRF Zcool/shutterstock.com
Case Study
Reduction of complexity through standardization
Weaving success for China. In China, the label 'Made in Germany' stands for innovative power, quality and the high development skills of the manufacturers. This applies to vehicles and household appliances, but also to the textile machines on which garments from T-shirts to haute couture are created for the world market. But the security of their specialisation niche, from which textile machine manufacturers have benefited so far, is eroding.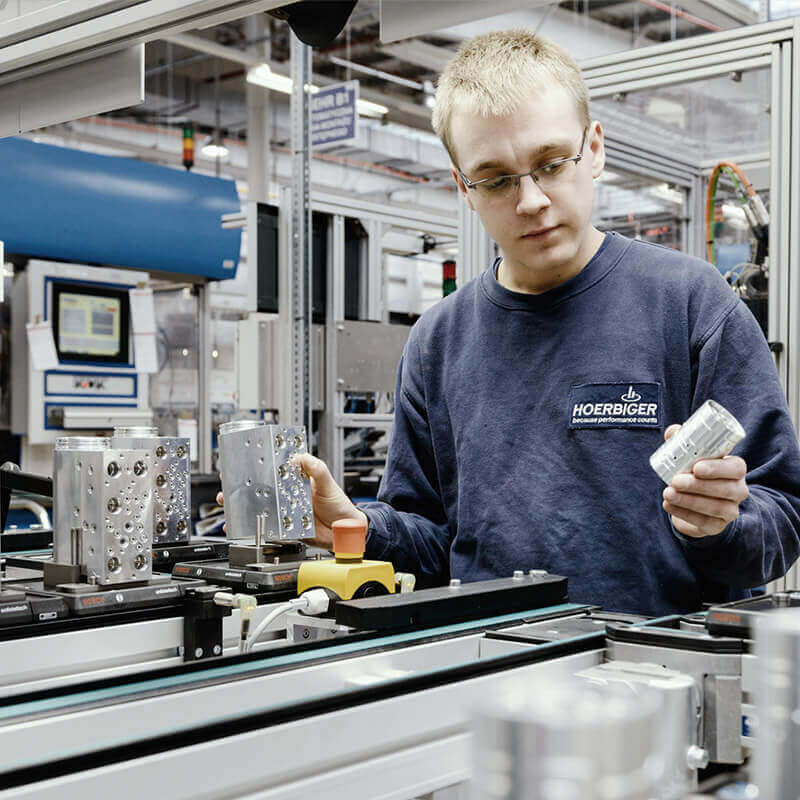 Case Study
Quality excellence
To bring quality management to a new level of performance, the right combination of proven measures and new technologies must be found. ROI-EFESO's lean supply chain management approach enables companies to evolve in many ways in terms of quality.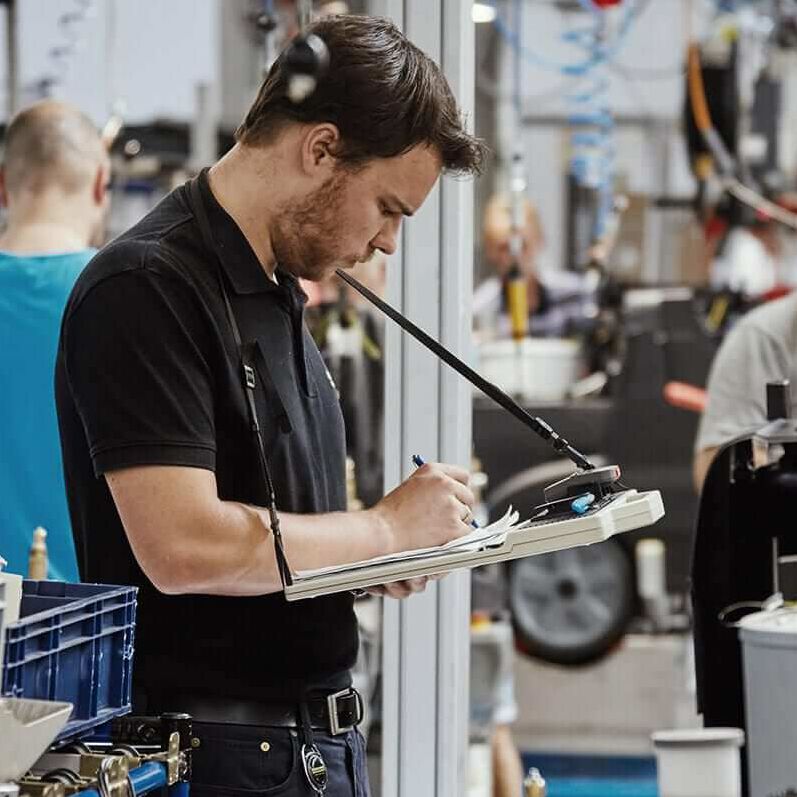 Case Study
Lean Training / Shop Floor Management
Lean practices on the shop floor. As part of the ROI-EFESO lean training program, an industrial group improved its added-value processes at over ten locations. The program did more than just round out the different levels of knowledge that managers had about lean thinking. It also translated theory directly into working practices on the shop floor by taking a multiplier approach – and it started on the very first day of training.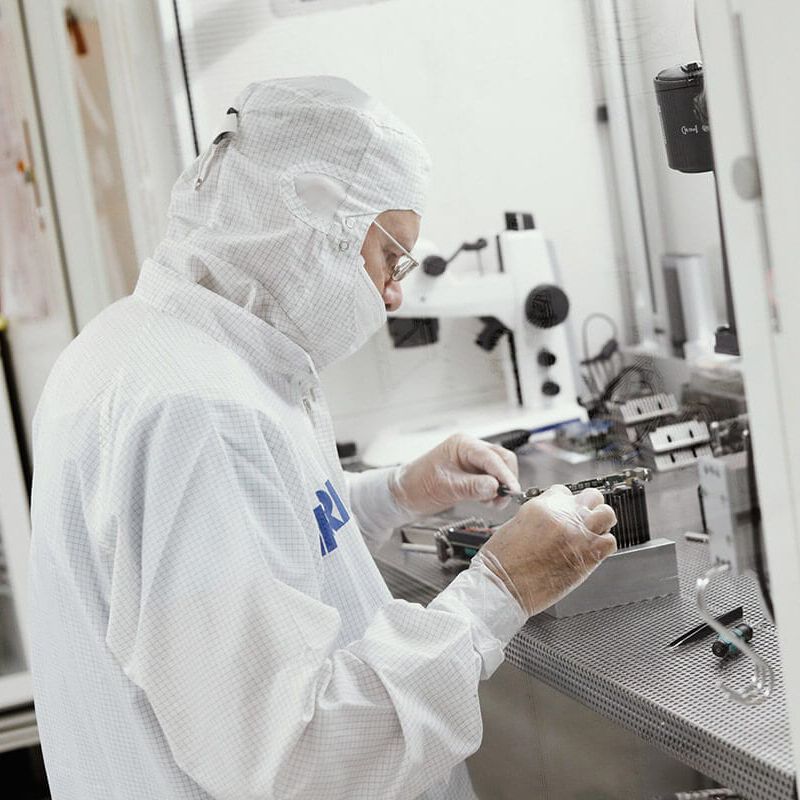 Case Study
Quality in production
Expanding horizons: Raising awareness about quality. The highest expectations for quality are part of everyday life in the pharma and life sciences industry. One medical technology manufacturer wanted to reduce its error rate on a production line for electric specialty pumps by a factor of ten through improved quality management. Together with ROI-EFESO, the company identified the right approach and increased quality in a way that is scalable to other product lines.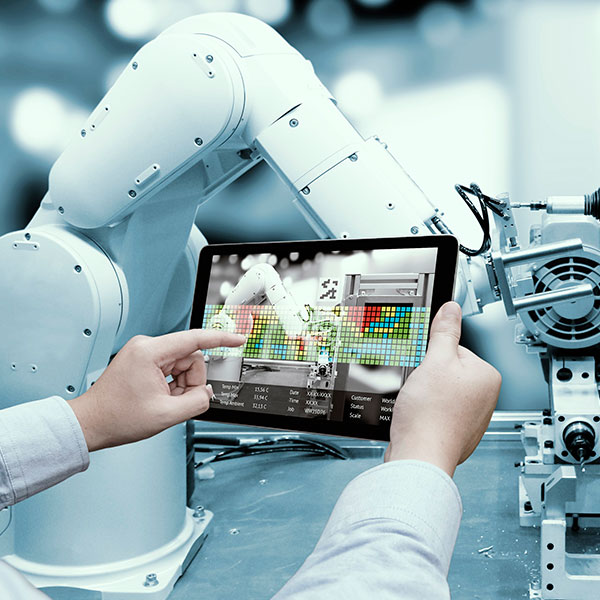 Case Study
Digital Shopfloor Management
Performance increase on the shop floor. Should every employee receive shift planning via smartphone? Or the plant management can compare solution proposals on a virtual dashboard in real time in the event of disruptions in the production flow? Thanks to the available IoT technologies, these and many other work simplifications of a digital shop floor management can be easily implemented today. Automobile manufacturers in particular like to take advantage of the opportunities offered by digitization and already have various systems in use, at all stages of maturity.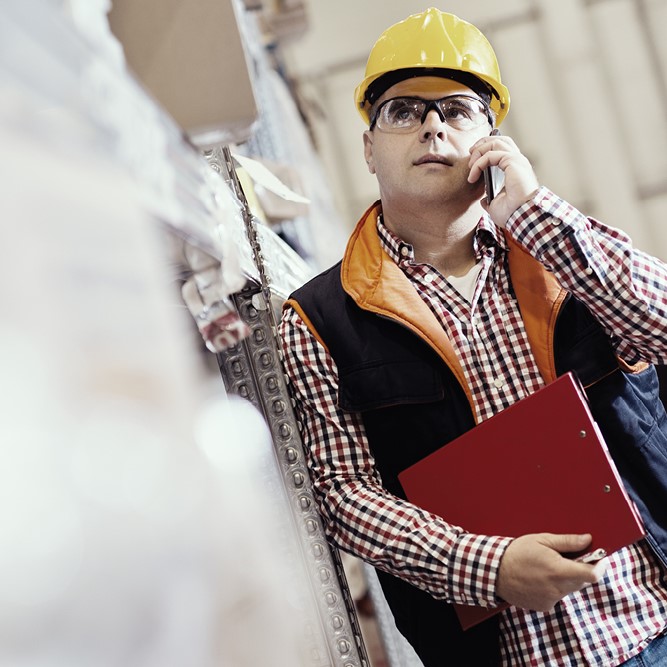 Case Study
Intralogistics: Outlook into 2030
Technological landmarks for ideal logistics. Does a data goggle speed up picking? Or is an investment in a pick by light system more worthwhile? Up to now, new technologies for intralogistics have not been high on the priority list of companies. This is because the cost share of logistics is lower than that of other work areas and their need for digitization is generally greater.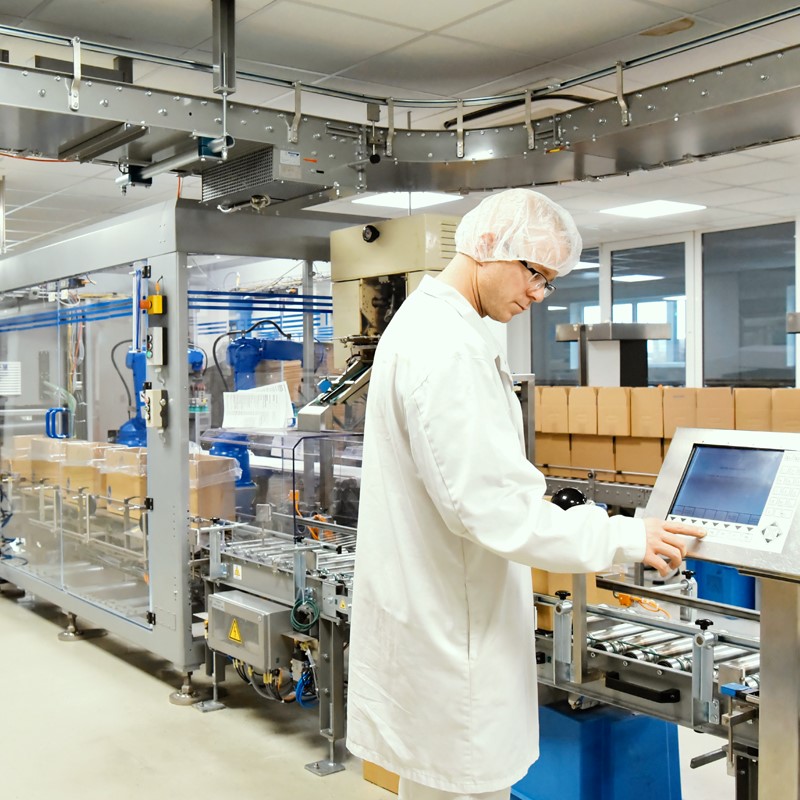 Case Study
Smart Factory Planning: Smart Planning for smart Factories
What does the ideal factory of the future look like? Do products there control their manufacturing completely independently? Or is it more about the perfect choreography of people and machines? When planning a "Smart Factory", companies often lose themselves in different ideas about which technologies or organizational forms represent the best possible way into the future. A "big picture" of where the journey is to go and how the implementation can function in concrete terms is seldom available.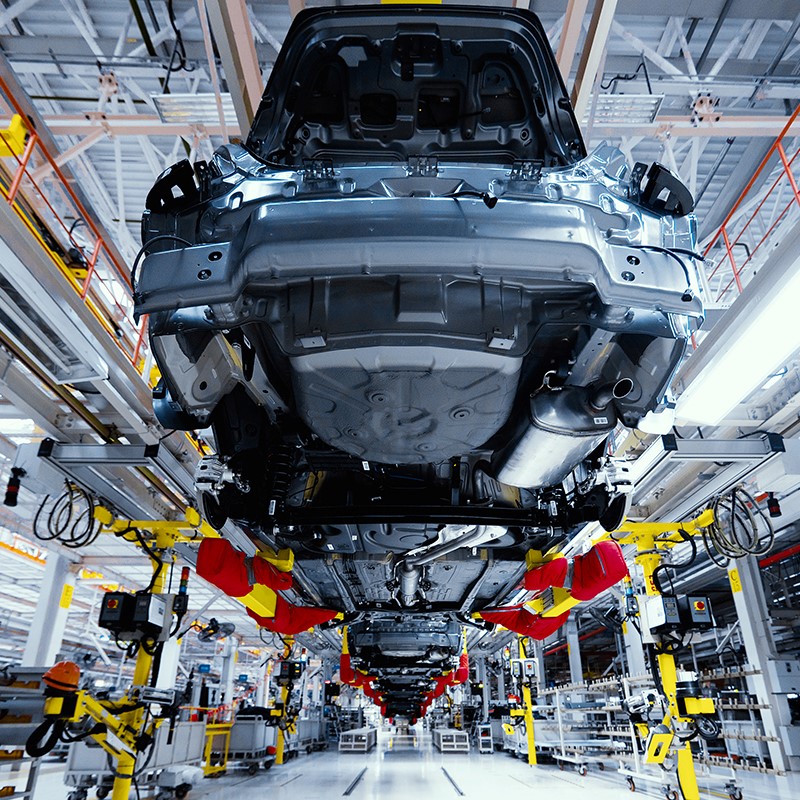 Case Study
Lean Transformation: Premium processes instead of fire fighting
In the Lean Production System of an automobile manufacturer, a premium model with high variant spread and vertical integration came off the assembly line. But then the new Director of Manufacturing set the goal of introducing two additional series on the same line within just five months.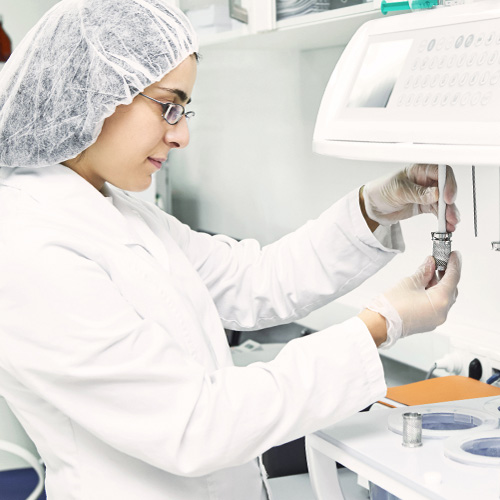 Case Study
Manufacturing Excellence: Optimizing instead of improvising
More power for the organization. The worldwide demand for thermosets is increasing, especially in the aerospace, automotive and energy sectors. A manufacturer of thermosetting resins has positioned itself as an international market leader in the chemical industry by supplying these customers with a wide range of innovative technologies, solutions and special products. In order to be able to react even more efficiently to market changes and customer requirements in the future, the company is realigning its production network.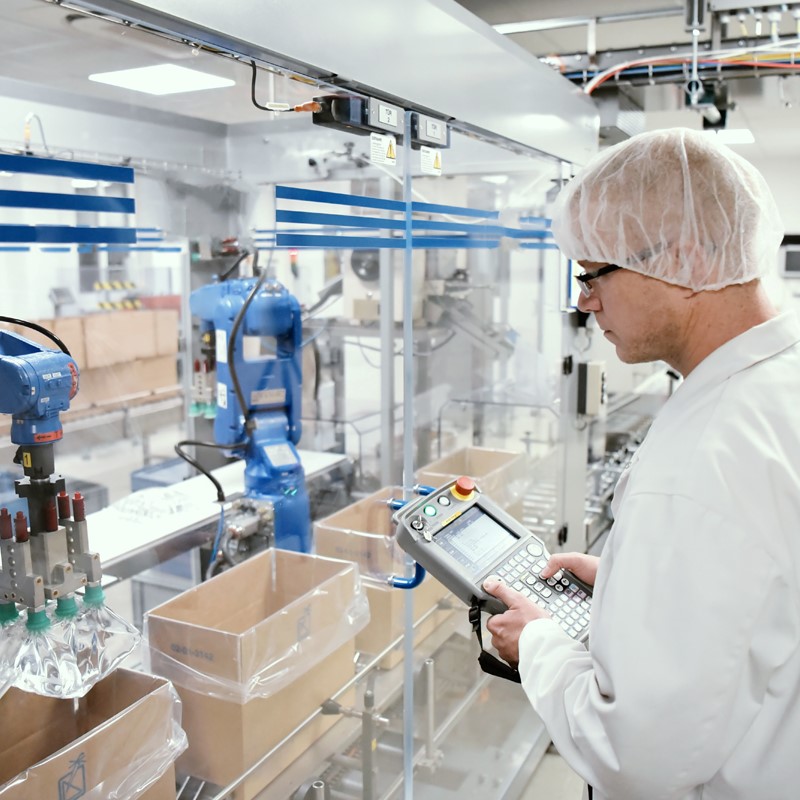 Case Study
Target image for the transformation to Smart Factory
End-to-end supply chain digitalisation in the healthcare sector. Putting together and ordering the desired product according to your own needs at the click of a mouse in the online configurator: these customer requirements must not only be met by companies in the consumer goods industry. This interaction is also highly relevant for manufacturers of medical, customisable products. However, whether assistants, support stockings or other products expand the B2C business in this way depends on the digital maturity of the logistics and production processes.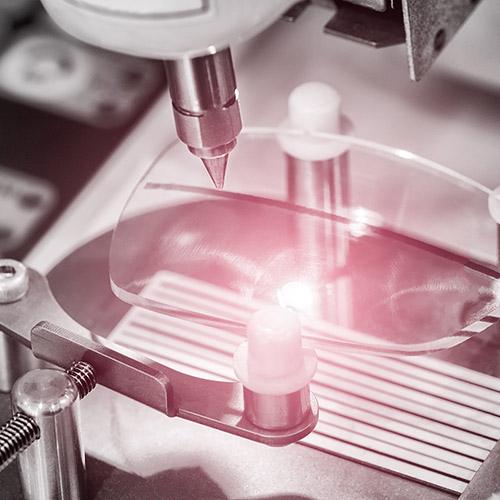 Case Study
Streamline production and logistics
Eyewear manufacturer Thélios synchronizes its value chain and reduces its WIP by 35 percent. The Italian group Marcolin S.p.A. has been designing, manufacturing and distributing sunglasses and optical lenses for renowned brands such as Tom Ford, Bally, Moncler, Sportmax and Ermenegildo Zegna for 60 years. In 2018, it sold more than 14 million pairs of glasses through 150 distributors in 125 countries.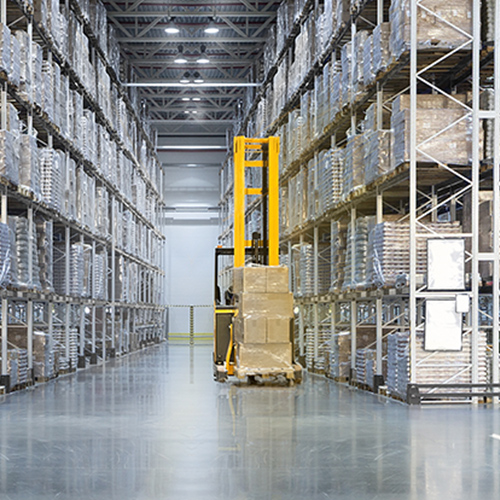 Case Study
Factory and logistics planning
An automotive supplier consolidates three parts warehouses into an existing fourth warehouse. Three distribution centers of a company from the automotive industry were to be integrated into an existing fourth one. With the support of ROI-EFESO, the company mastered this task in eight weeks. For this purpose, it developed five solution scenarios with different degrees of automation ("minimal investment" to "fully automated") including layouts and monetary evaluation.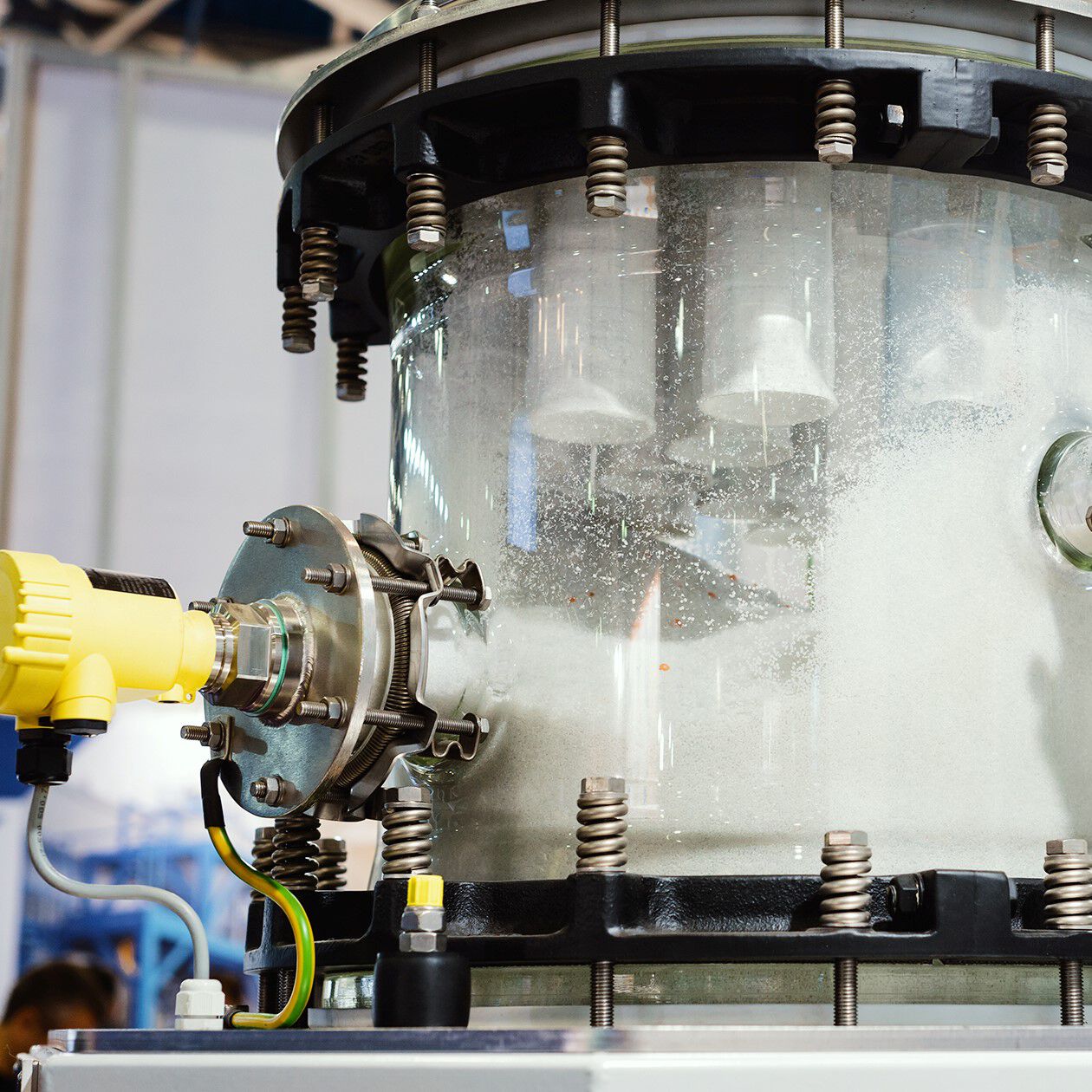 Case Study
OPEX: Redesign of the organization
A company in the chemical industry wants to increase the total capacity of its polymer production by more than 50% with a new plant complex. Together with ROI-EFESO, it is gearing its organisational structure towards growth and profitability and realising an annual benefit of more than EUR 1.5 million through process improvements.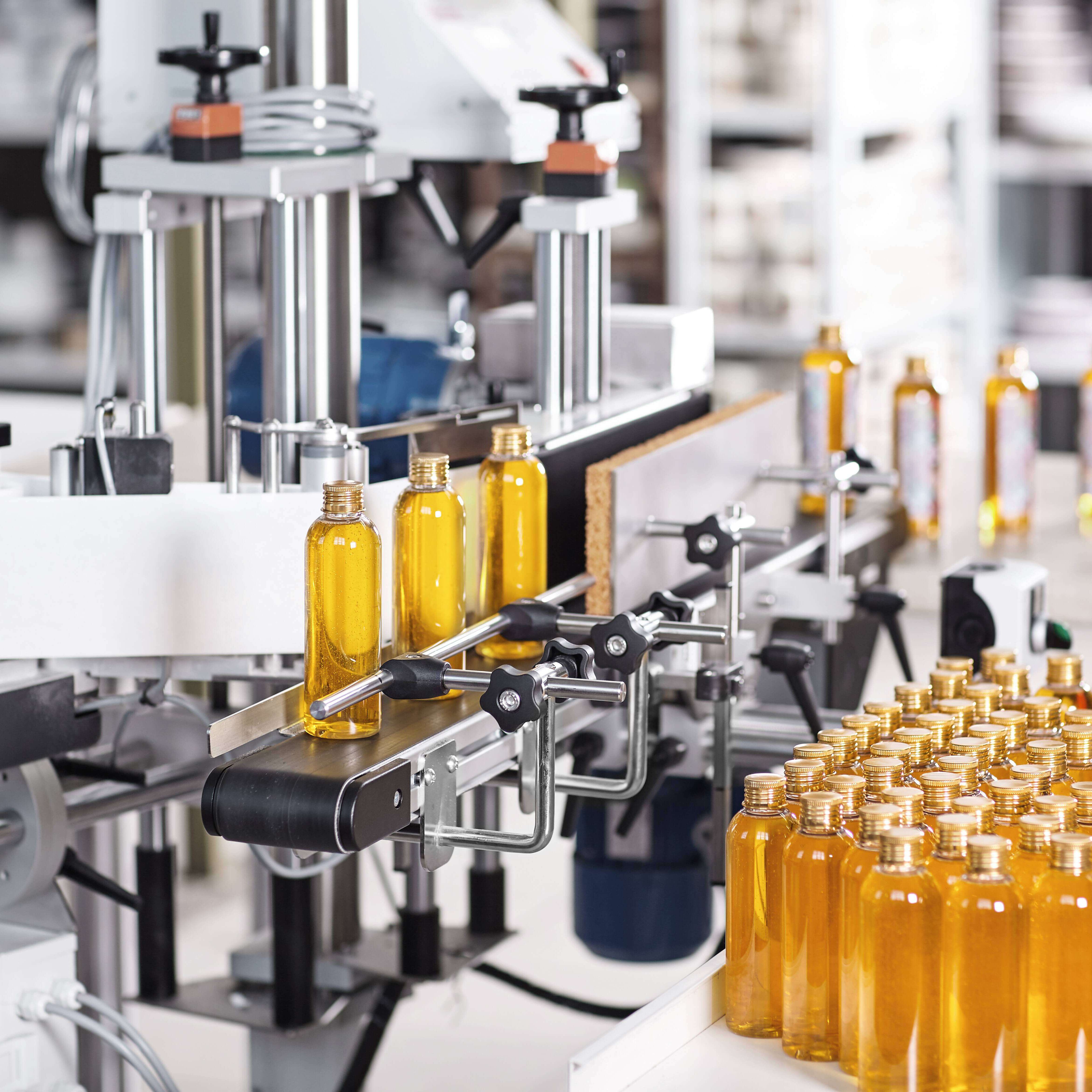 @Adobe Stock / Wayhome Studio
Case Study
Lean Shopfloor: 'Fresh Breeze' for process efficiency
High product demand leads to bottleneck situations in production at a market leader in the personal care industry. Together with ROI-EFESO, the company implements a complete shopfloor management system - and increases output by up to 30%, depending on the line, with measures such as an increase in the filling line cycle time.
Case Study
Production planning and control
An automotive supplier harmonizes and professionalizes production planning and control in ten plant locations around the world. With ROI-EFESO, the company develops a suitable solution concept for the introduction of a suitable software solution. This enables a standardization of the planning process and thus more flexibility and efficiency. Likewise, long-term capacity planning of the plant group can be carried out in the new software.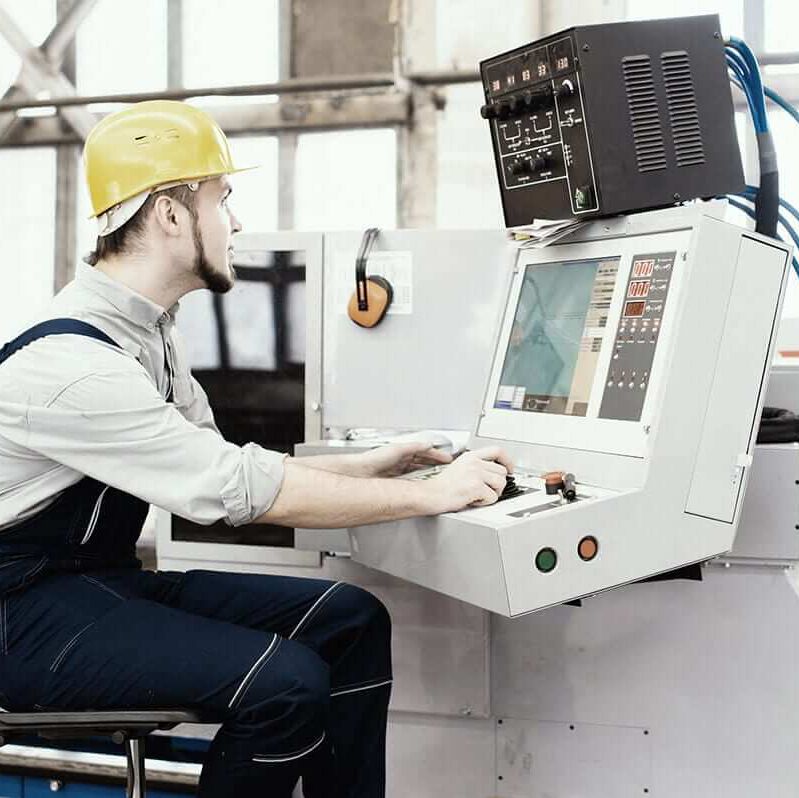 ©SeventyFour/shutterstock.com
Case Study
Operations Footprint: Redesign of the worldwide manufacturing network
Reorganization of the manufacturing landscape. A manufacturer of industrial pumps is pursuing the goal of achieving a new record in sales growth within three years. A prerequisite for this is the complete redesign of the complex manufacturing landscape. With ROI-EFESO, the mechanical engineering company therefore put the manufacturing footprint of eight locations and subsidiaries of its international manufacturing network to the test.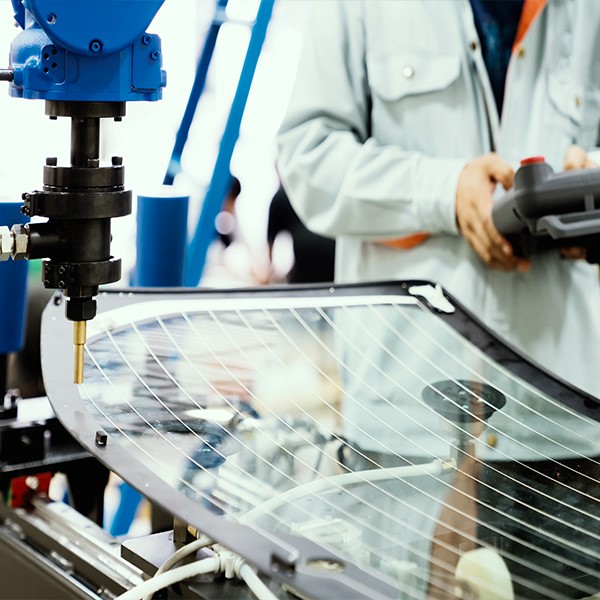 Case Study
Zero-Based-Organization
Successfully lean indirect areas with ROI-EFESO's Zero-Based Approach. Champions do not rest on their laurels, but always keep an eye on the next stage goal. A technology group, whose approximately 20,000 employees at more than 16 locations worldwide already generate sales of more than two billion euros, is also heading in the direction of such a "North Star". Its starting points: an operations strategy and the initiatives derived from it, which should be implemented at every location in order to make it even more efficient.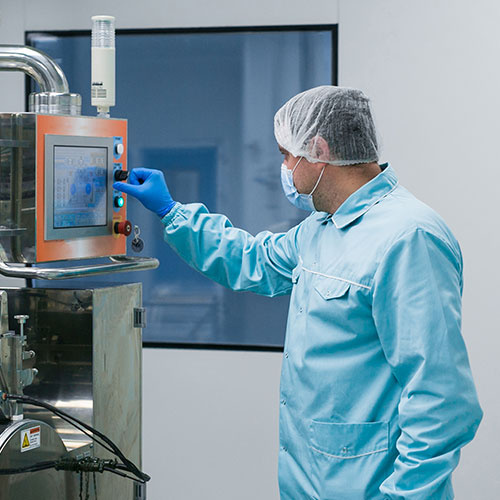 Case Study
Business Operations Strategy: Re-start for production networks
A market leader strengthens its Global Footprint structures. With a turnover of around EUR 10 billion, the company is one of the market leaders in the life science and chemicals sector. After a long period of successful global growth, developments such as tougher competition and shifts in demand between regions are jeopardizing the achievement of the ROCE (return on capital employed) targets.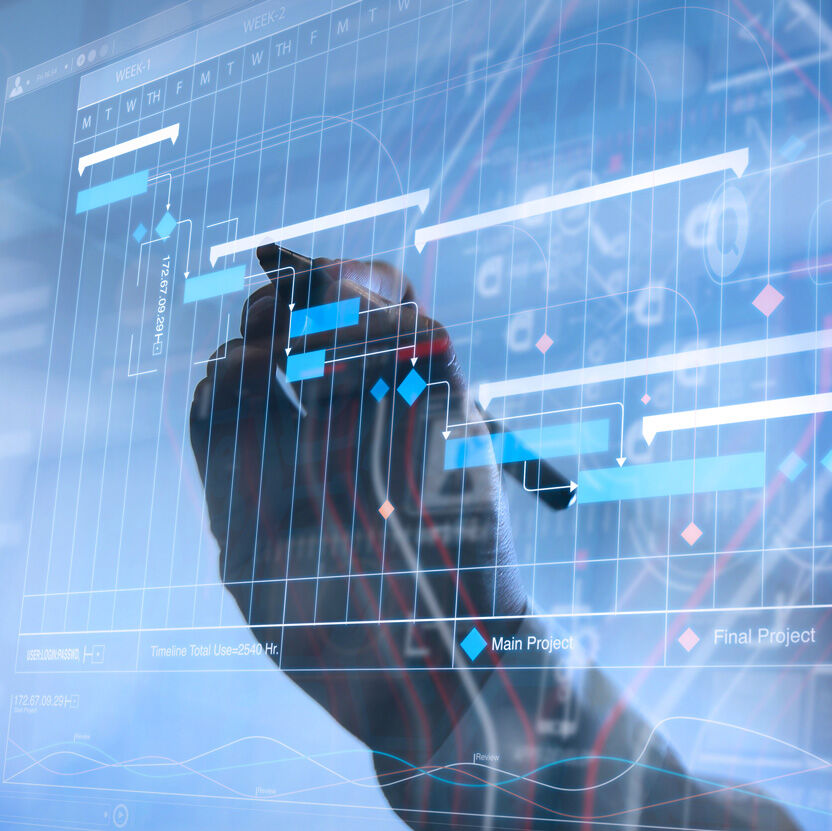 Case Study
Sales and Operations Planning
A wood processing company wanted to improve its planning quality while reducing planning efforts. ROI-EFESO developed a suitable solution concept for an S&OP process based on SAP IBP (Integrated Business Planning), allowing the planning process to be standardized and automated, as well as bring about more flexibility and increasing efficiency. An intensive dry run was carried out in the first stage of the project.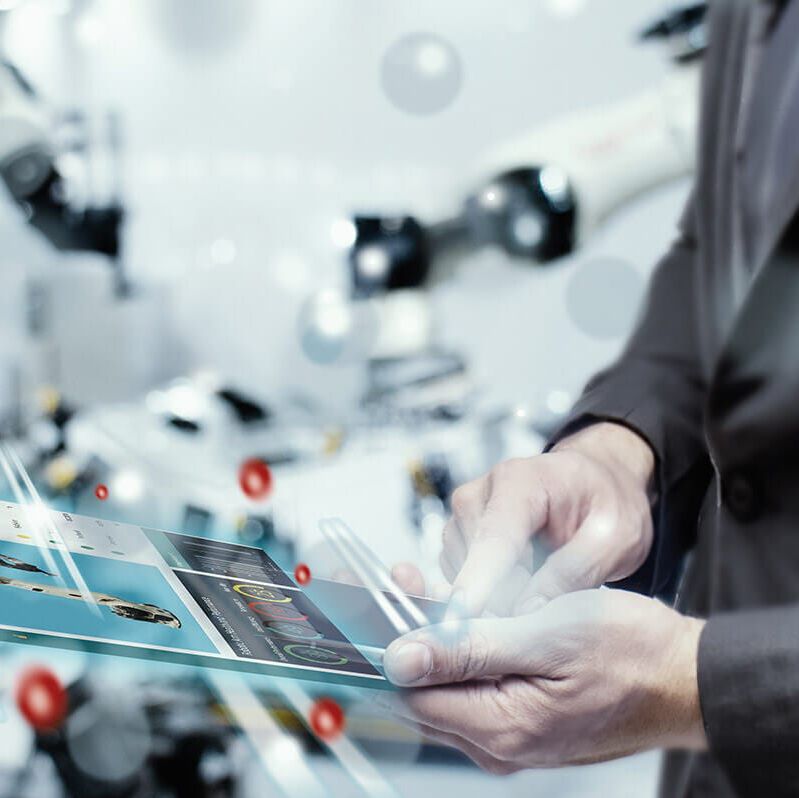 ©MONOPOLY919/shutterstock.com
Case Study
End-to-end digitization
ROI-EFESO realized an "end-to-end digitization" project with a global bed manufacturer that took into account all relevant stages of value creation: from the customer experience to ordering, production and logistics.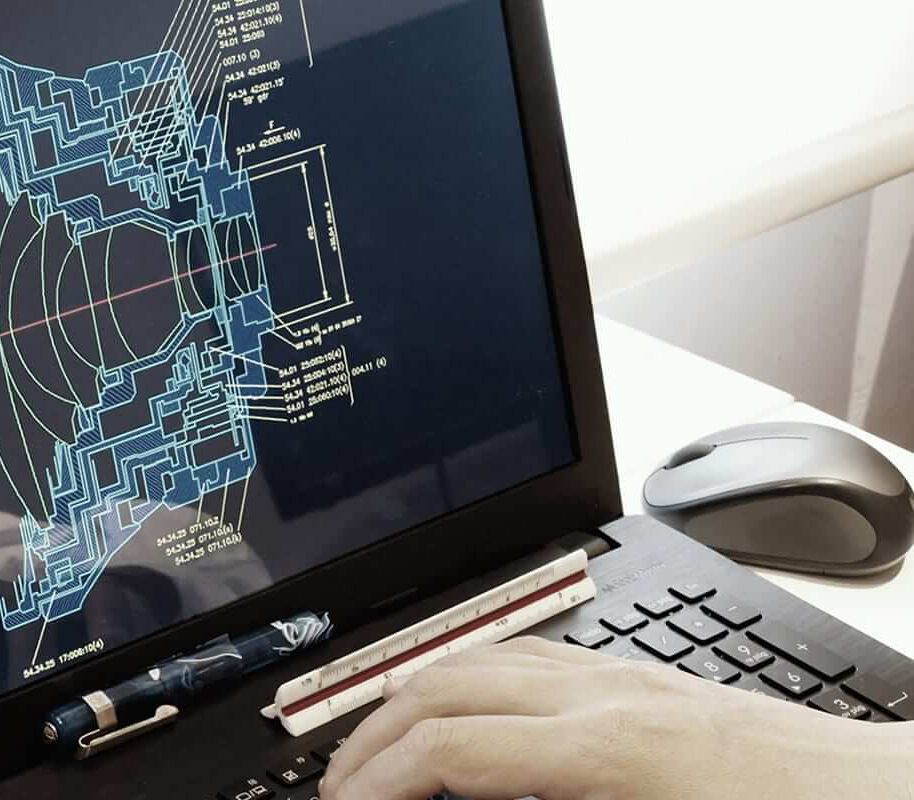 Case Study
Digital Process Twin: Process optimization through Predictive Quality and Predictive Production
An automotive supplier improved the transparency of work and organizational processes in a production plant for dashboards. With a "Digital Process Twin" from ROI-EFESO, the company reduced the reject rate and made improvement potentials in its value creation networks visible.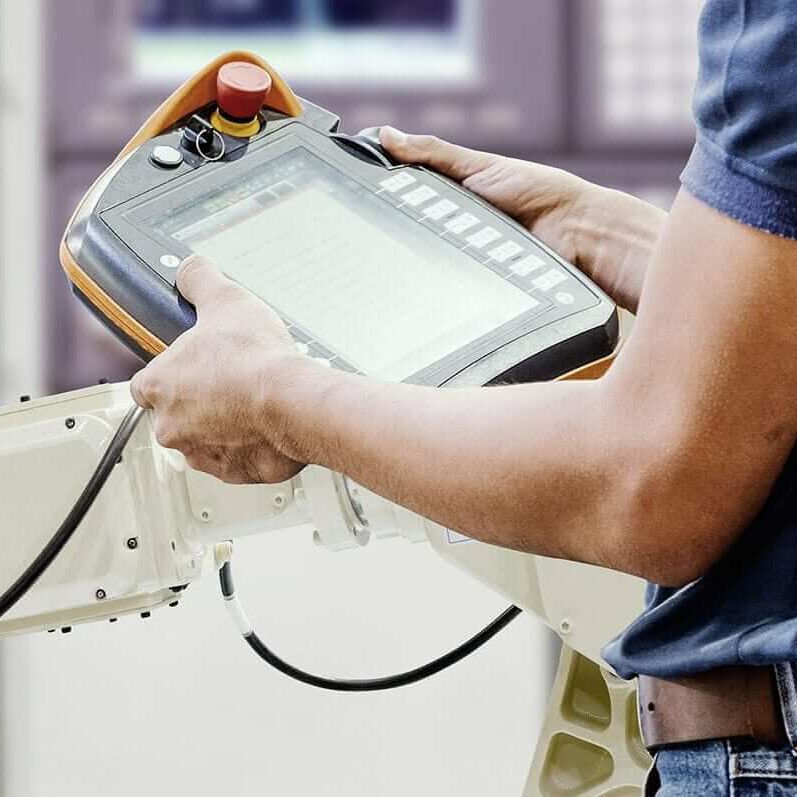 Case Study
Electromobility: New manufacturing processes
Predictive quality and manufacturing. A 1st-tier automotive supplier was faced with the task of developing electromechanical components for a future electric vehicle concept. With a steep start-up curve to the accustomed series quality of the customer, the company had to implement a new manufacturing technology with new materials. Together with ROI-EFESO, it expanded its core competencies.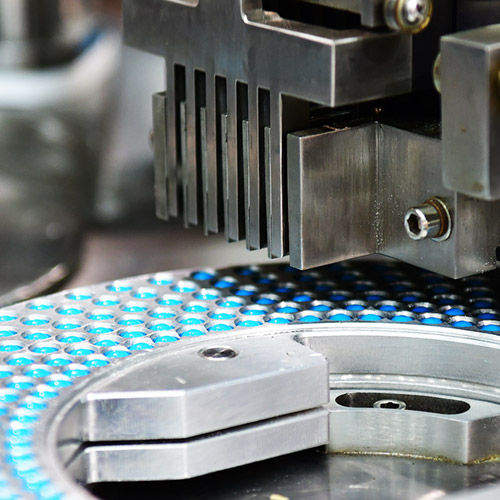 Case Study
Recipe for success for the Industry 4.0 transformation
A pharmaceutical company gears up for new markets. A manufacturer of thickening, binding and coating agents is established as a reliable supplier in the pharmaceutical industry. Innovativeness and a pioneering spirit are integral parts of the company's DNA - accordingly, it is setting its sights on larger markets and new customers. Stable, harmonised and efficient processes that such scaling requires are in place. The aim is to further increase an already high level of maturity in this respect. The roadmap: Achieve a leading market position via end-to-end customer integration and fulfil the growth strategy.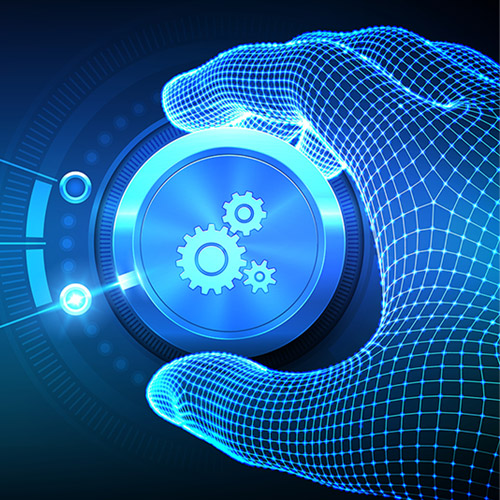 Case Study
Increasing efficiency through digitalisation & Industry 4.0
A mechanical engineering company redesigns its process landscape with Robot Process Automation. A manufacturer of machinery and special machines has already achieved a high level of automation in its production processes. Now the company is setting its sights on further, cross-departmental goals for process automation. Together with ROI-EFESO, it is defining fields of application in the operations area in which Robot Process Automation (RPA) tools are to ensure time savings and relieve employees.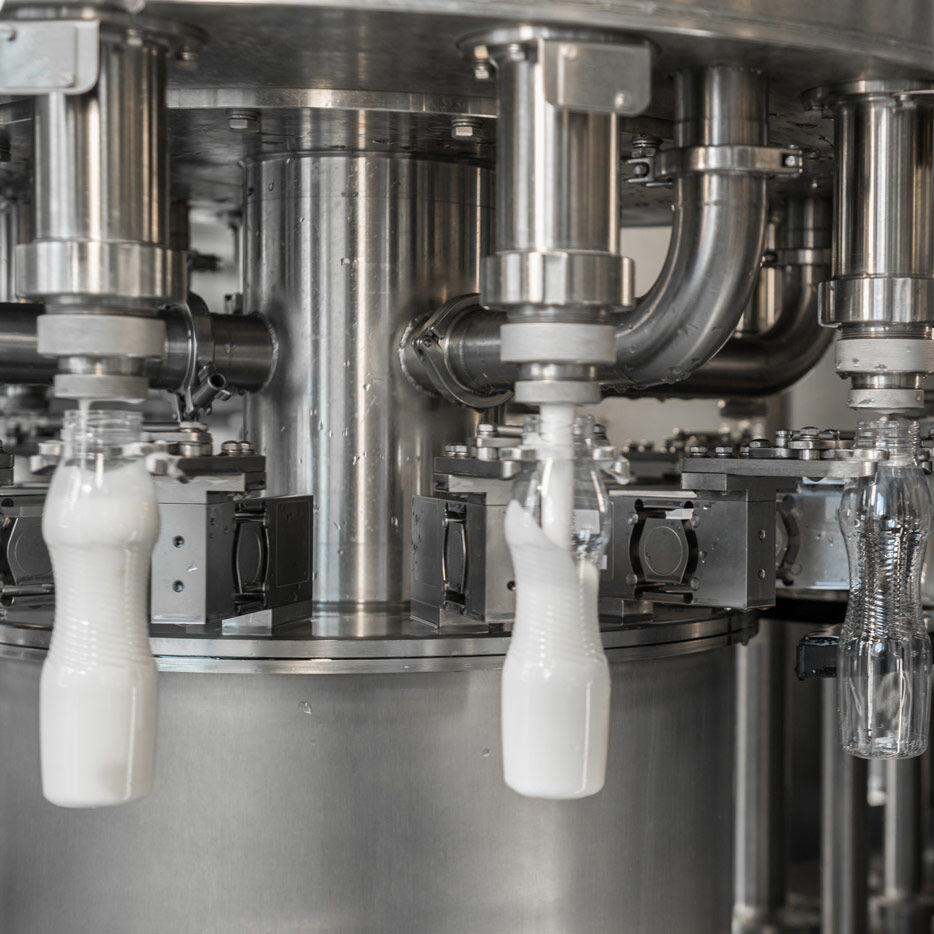 Case Study
Future Factory F&B