BUILDING INDUSTRIAL FUTURE TOGETHER
ROI-EFESO Management Consulting: The leading international operations consultancy, specializing in production efficiency, adaptive supply chains and industrial digitalization.
.
We help the manufacturing industry to contribute to a more livable and future-proof world, to maintain its competitiveness, agility and operational excellence in the long term, and to successfully shape transformation processes.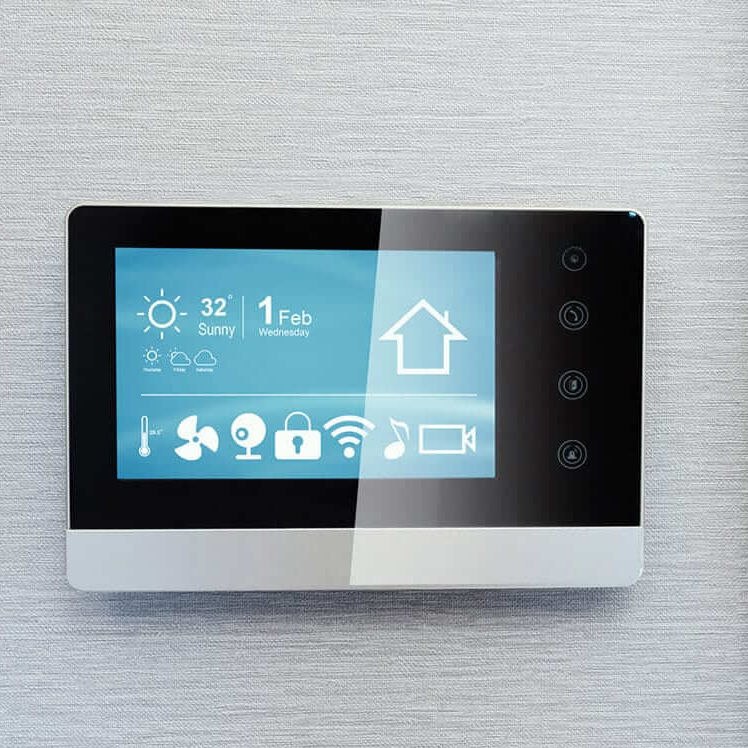 ©zhu difeng/shutterstock.com
Case Study
Transformation through the development of smart products
Transformation through smart product development. A job for the "I-Team": A strong development team at a manufacturer of household appliances recorded solid success. But now customers want to network kitchen appliances, refrigerators and mixers in the "smart home". ROI-EFESO established an "I-Team" with the fresh perspective of "digital natives" and accompanied the internal change with great success.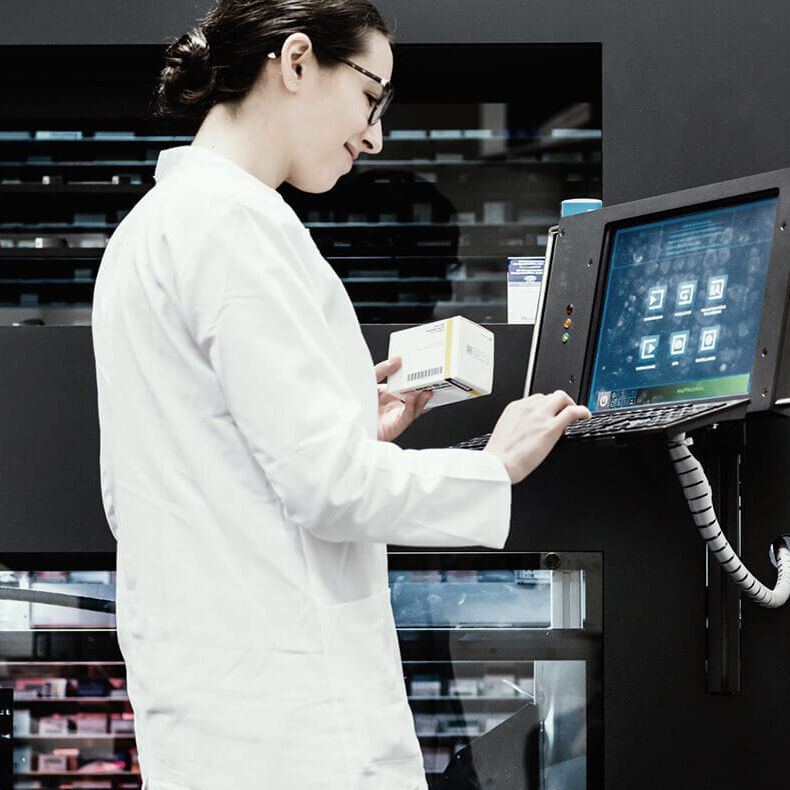 Case Study
Product lifecycle optimization
In a pharmaceutical company that has established itself at the forefront of the industry with an extensive portfolio of hospital and medicinal products. Over the years, topics such as structures and process standards have fallen out of focus. With the support of ROI-EFESO, the company reacted quickly and created a concrete action plan for its worldwide product lifecycle management (PLM) in just nine months.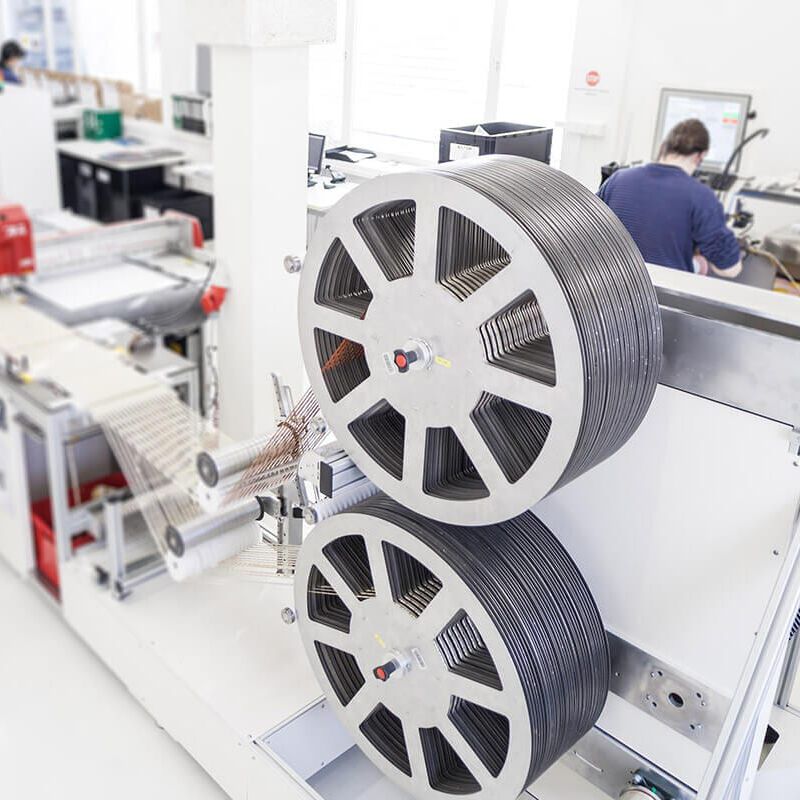 Case Study
Lean development in R&D
Innovation impulses for lighting designers. The LED revolution has made many business models obsolete, while the wave of digitization and the associated technological change have increased the pace of change by a factor of X. To keep pace here, agile working methods are necessary not only in manufacturing, but also in R&D. Lean methods can prove particularly helpful - but can they be transferred 1:1 from manufacturing to development?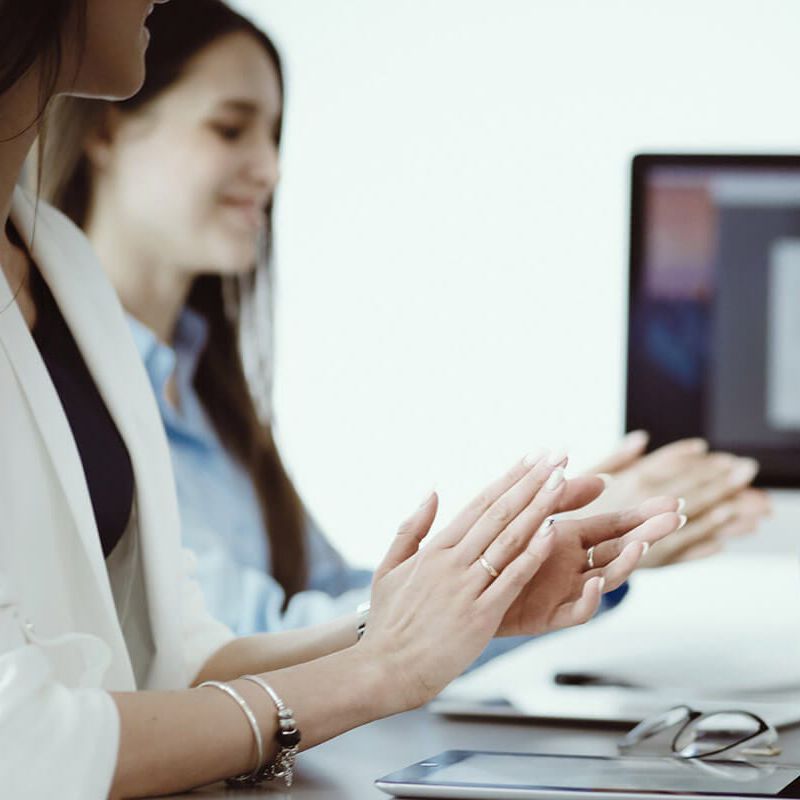 Lean Digital Manager ©S_L/shutterstock.com
Case Study
Lean Digital Manager
Shaping the factory of the future with Lean 4.0. How can lean principles be combined with the technologies and possibilities of networked digitization in value creation networks? By further qualifying employees to become decision-makers. The ROI-EFESO certification program for "Lean Digital Manager" shows how digitalization of lean production works. To do this, it combines strategies with Industry 4.0 technologies.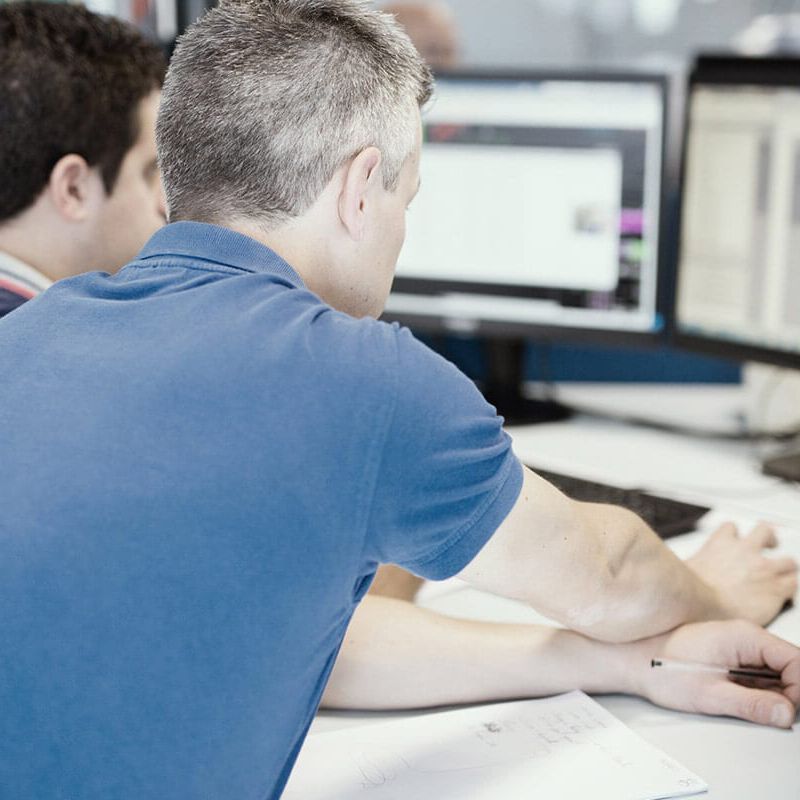 ©Alessandro Romagnoli/shutterstock.com
Case Study
Agile methods in software development
The energy market is data-driven, smart solutions determine the business model. In order to always be a step ahead of the competition, one thing is required: flexibility in thinking and acting. A utility company wanted to take the performance of its global R&D organization to a new level. In the first step, together with ROI-EFESO, it obtained a general overview of the respective degree of agilization of the various R&D units and processes.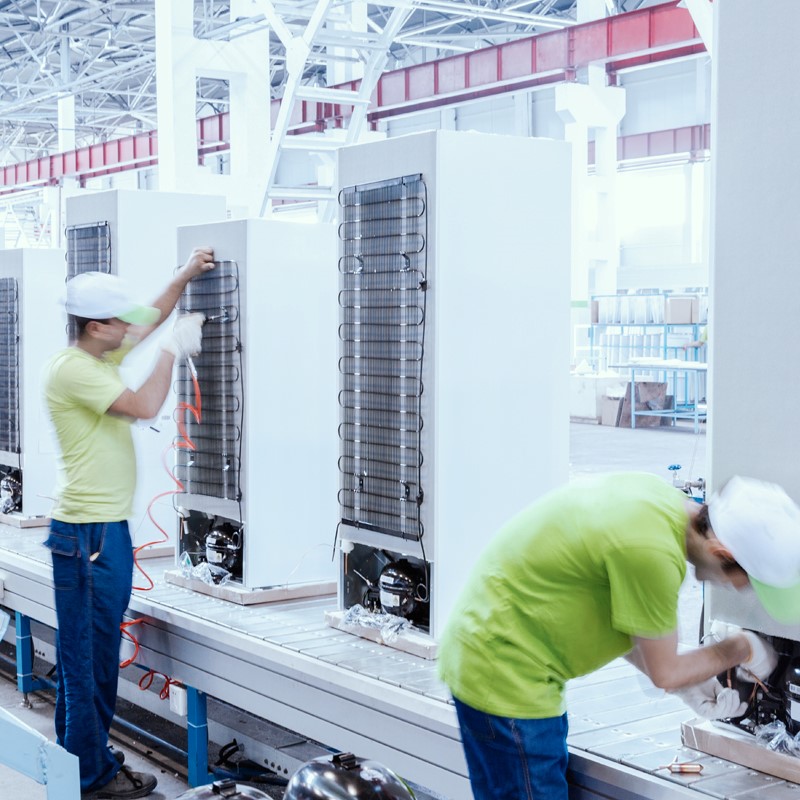 Case Study
Value and Cost Engineering
Cost transformation from premium to volume provider. Mass manufacturers who expand their product portfolio into higher price segments are not uncommon. A premium manufacturer of refrigeration appliances, on the other hand, takes the opposite approach. What seems banal from a technological point of view is an enormous challenge from a cost perspective. ROI-EFESO accompanied the company in this demanding transformation project.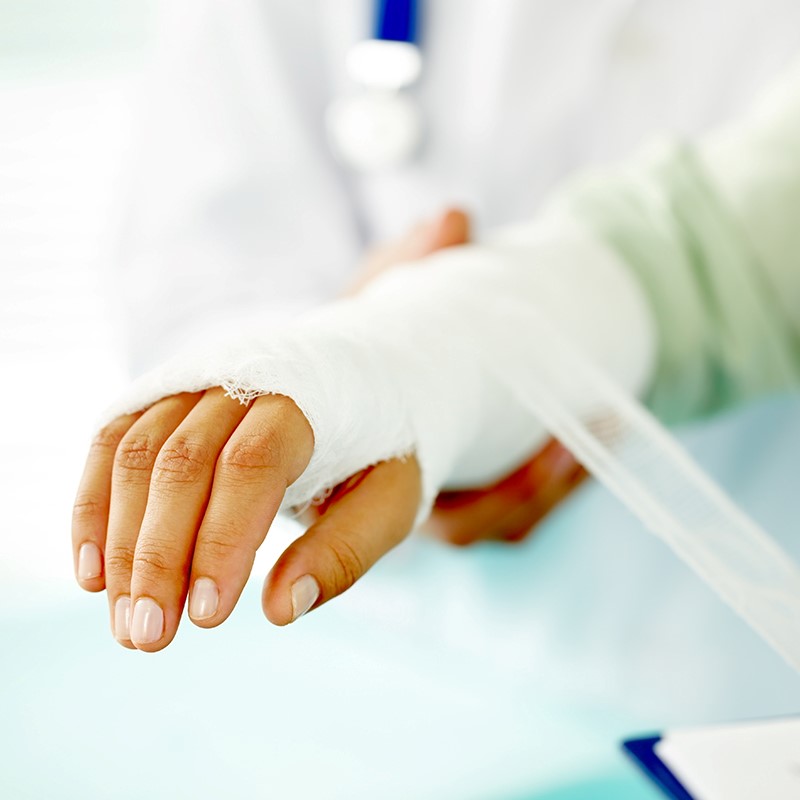 Case Study
Game Changer Medical Device Regulation
To MDR-compliant product lifecycle management in nine months. Adhesive plasters, care sets or surgical supplies: with a portfolio of around 40,000 items, the company is one of the leading providers of medical and hygiene products. Own sales companies and production sites in and outside of Europe contribute significantly to the success. The companies act independently and markets are served on a customer-specific basis.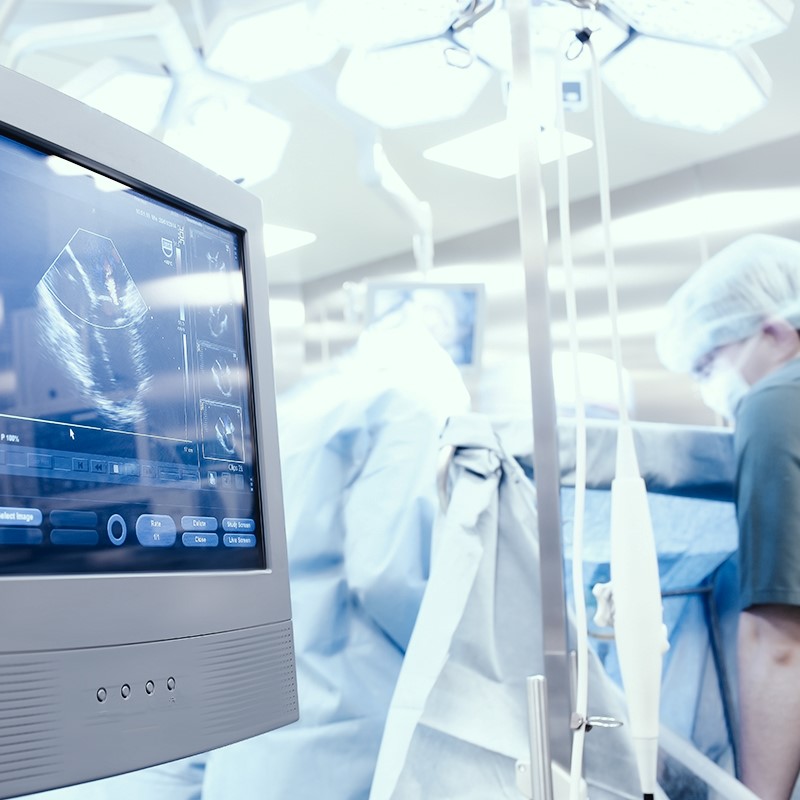 Case Study
Portfolio compass for future security
On course for growth with innovative strength and customer proximity. A medical technology manufacturer has successfully positioned itself internationally as a market leader. With thousands of products, the Group offers a varied portfolio worldwide and thus covers a wide range of applications. However, in the innovation-driven and dynamically growing medical technology market, portfolio size alone is no guarantee of future security and growth.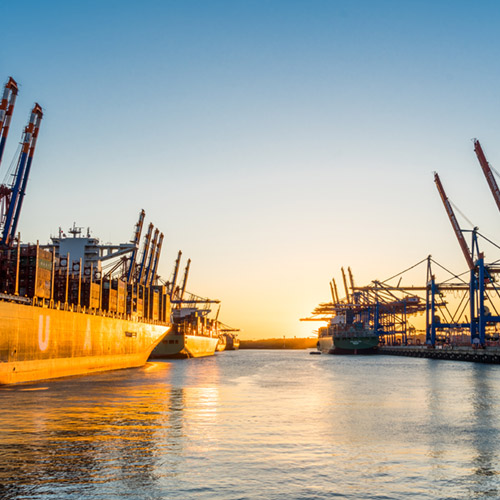 Case Study
Cultural transformation in the port of Antwerp
The second largest seaport in the EU is realigning its positioning with ROI-EFESO as a 'community builder'. This port of Antwerp-Bruges has to face several challenges at the same time: In an increasingly competitive and unstable international market, it is always a question of ensuring further growth - while being able to react to the growing influence of different interest groups. In addition, there were congestion problems during the project period.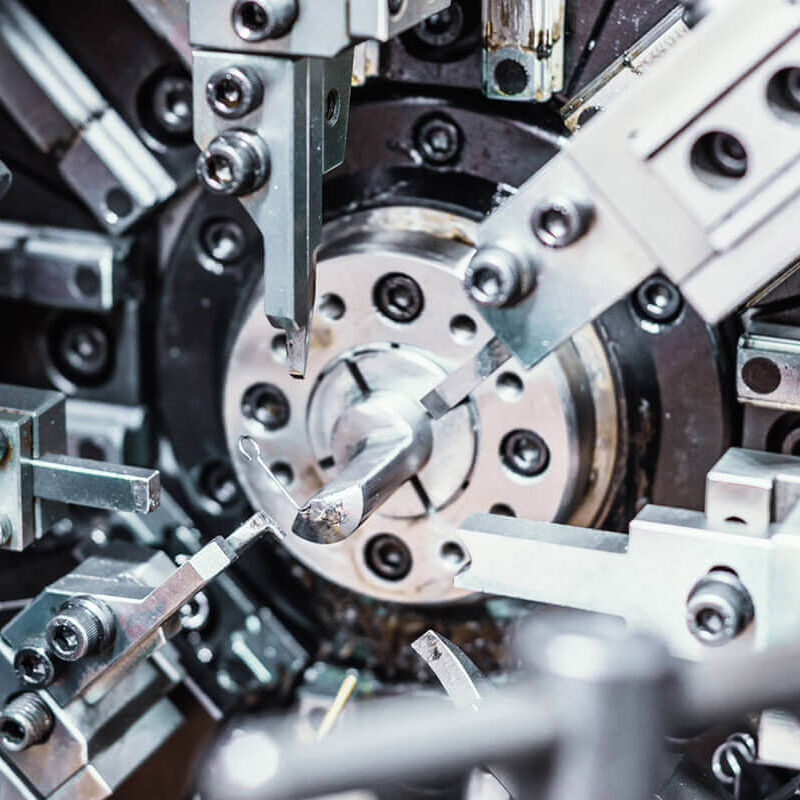 ©Nordroden/shutterstock.com
Case Study
Cost reduction/restructuring due to market changes
A plant and mechanical engineering company had to ensure its competitiveness. ROI-EFESO identified all the adjustment screws for the necessary changes at a production site in Germany and got the turnaround going with a multi-layered restructuring approach.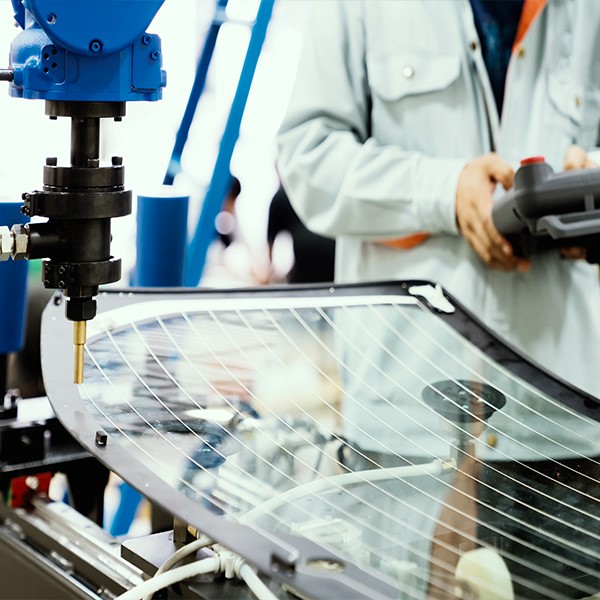 Case Study
Zero-Base Organisation
Champions do not rest contentedly with their success, but always have their sights set on the next milestone. A technology group with around 20,000 employees at over 16 locations worldwide is also orienting itself in the direction of such a "North Star". His starting points: an operational strategy and the initiatives derived from it, which should be implemented at every location in order to make them even more efficient.
Case Study
Safeguarding the site thanks to lean value streams
With hard targets for the entire operations area, a valve manufacturer is aligning a plant location for the future - and thus securing the site in Germany. Together with ROI-EFESO, the company restructures its manufacturing and logistics and achieves, among other things, an OEE of more than 85%.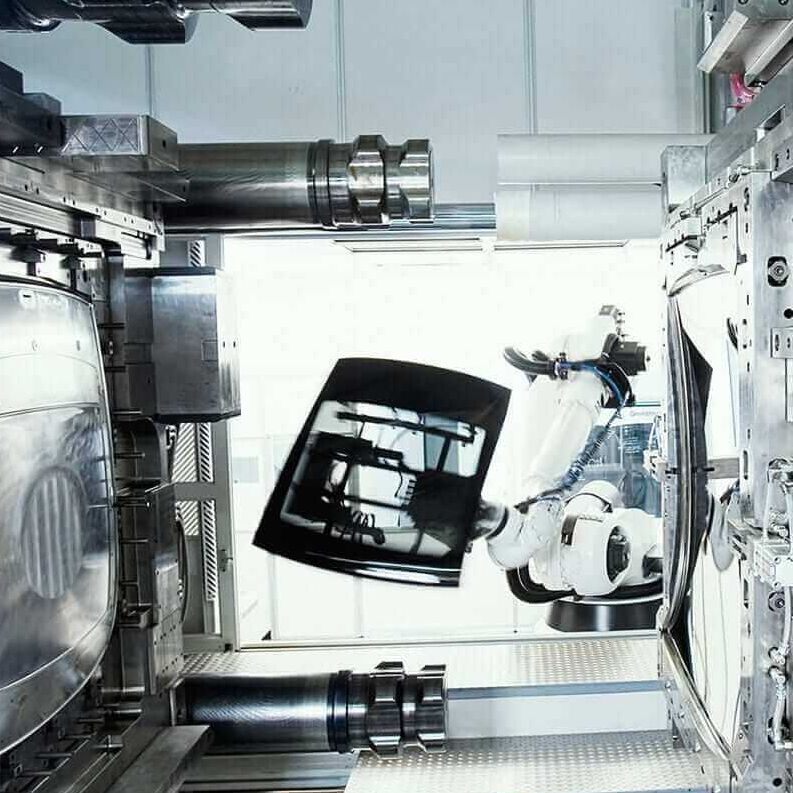 Case Study
Quality improvement in the automotive industry
Competition like in the Bundesliga: A leading global automobile manufacturer wanted to mobilize and accelerate its entire network of nine factories in terms of costs and quality. With ROI-EFESO, the group established a completely new, soccer-inspired practice of competing for a championship lead. The project team thus dynamized rigid factory structures and work routines.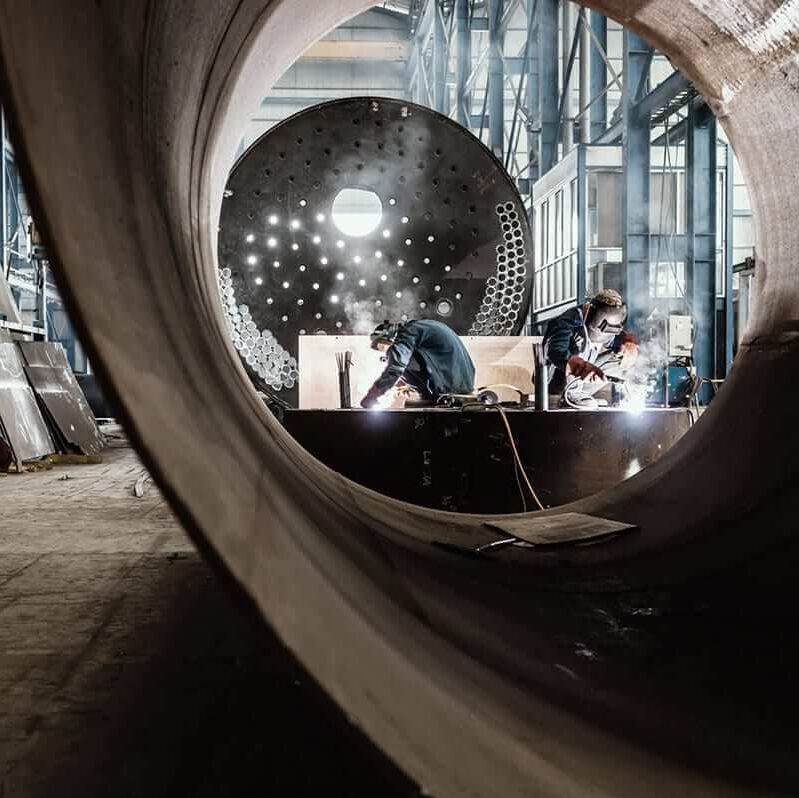 Case Study
OPEX: Worldwide Operational Excellence Initiative
The ROI-EFESO OPEX model: activate the forces of excellence. You learn from mistakes. It is important that continuous improvement is the result. In industry, this is targeted as "Operational Excellence", or OPEX for short. Instead of resorting to off-the-shelf solutions, companies should develop their own strategies here - like the group from the steel industry, which successfully used the OPEX model from ROI-EFESO in its plants.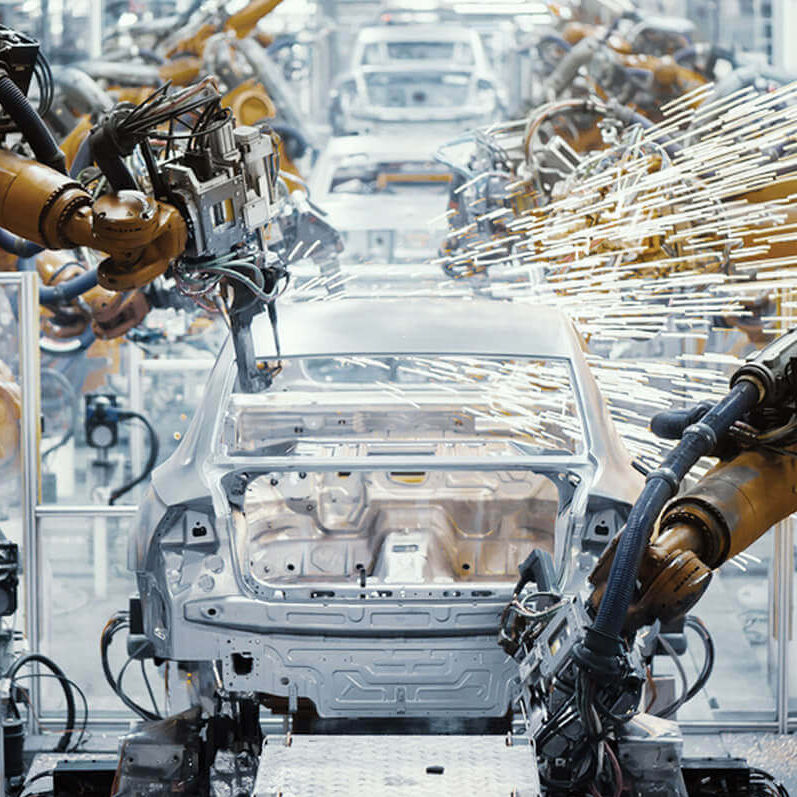 ©xieyuliang/shutterstock.com
Case Study
Standards for operational excellence in an international factory network
Do you speak OPEX? Can you improve on a success story? Certainly, if you have a sense for the right fields of action. An automotive supplier is well-established worldwide, with around 20 successful plants in Asia, Europe and North America. Thanks to good customer proximity, the sites have developed good business relationships over the years and organised their production processes independently. But now it was time to share this knowledge among themselves. The method: by introducing OPEX (operational excellence) together with ROI-EFESO across the entire operation area.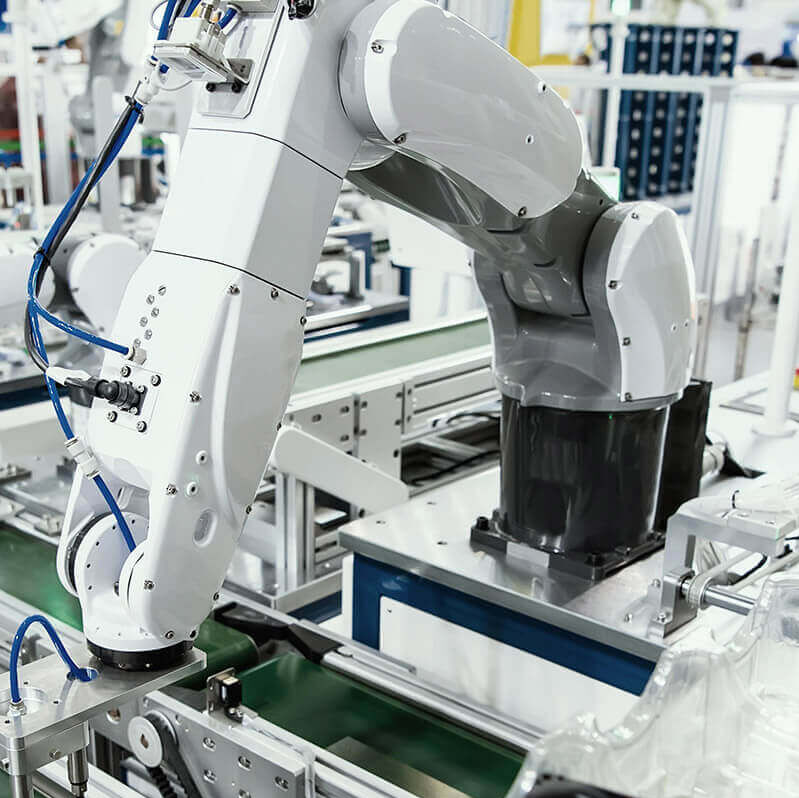 ©asharkyu/shutterstock.com
Case Study
Factory of the Future
Special plant construction is a volatile project business with the smallest batch sizes, individual customer requirements and high complexity. Conflicting entrepreneurial goals of those involved make it difficult for companies to plan. In this complex market, ROI-EFESO developed a tailor-made factory of the future for a manufacturing company in order to increase the quality of the products, reduce costs and make projects more plannable.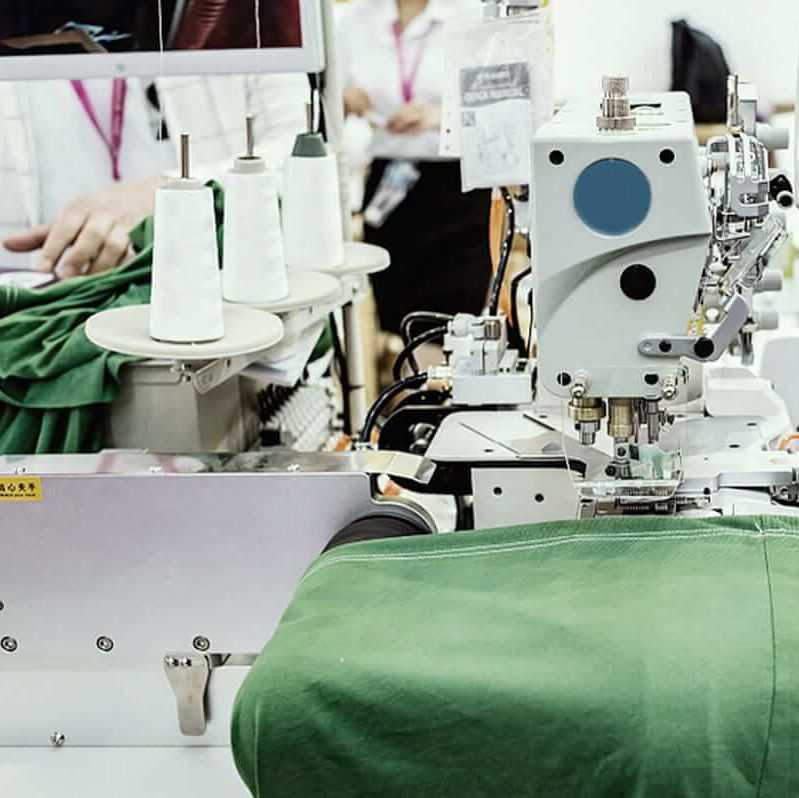 ©HelloRF Zcool/shutterstock.com
Case Study
Reduction of complexity through standardization
In China, the "made in Germany" label stands for innovative strength, quality and a high level of development competence on the part of the manufacturers. A textile machine manufacturer wanted to reduce the variance and complexity within the product portfolio. The main goals: reducing costs and strengthening the position in the Chinese market. With the China expertise of ROI-EFESO, a solid, regional supplier network was created in a short time.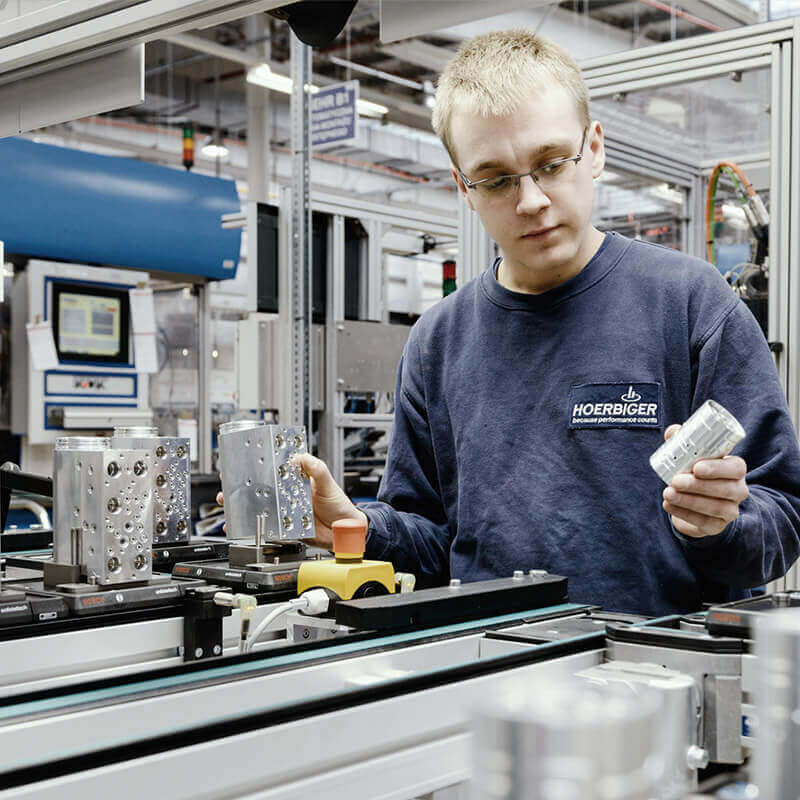 Case Study
Quality excellence
Whether in the automotive, mechanical engineering or consumer goods industry: Quality problems are treacherous. If they remain undetected or ignored, they already cost a lot of money. In order to bring quality management to a new level of performance, the right combination of proven measures and new technologies must be found. With the lean supply chain management approach from ROI-EFESO, companies can develop in many ways in terms of quality.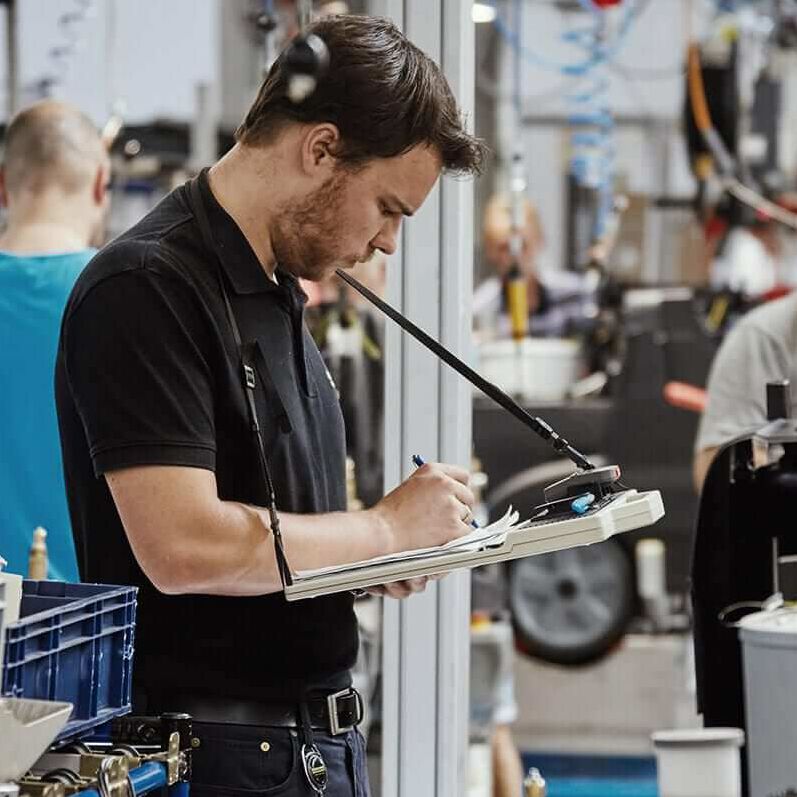 Case Study
Lean Training / Shop Floor Management
Lean practice on the hall floor. With the ROI-EFESO lean training program, an industrial group improved its value-added processes at over ten locations. The program not only brought the different levels of knowledge of the managers in Lean Thinking down to a common denominator. With a multiplier approach, it also transferred the theory directly into work practice on the hall floor - from the first day of training.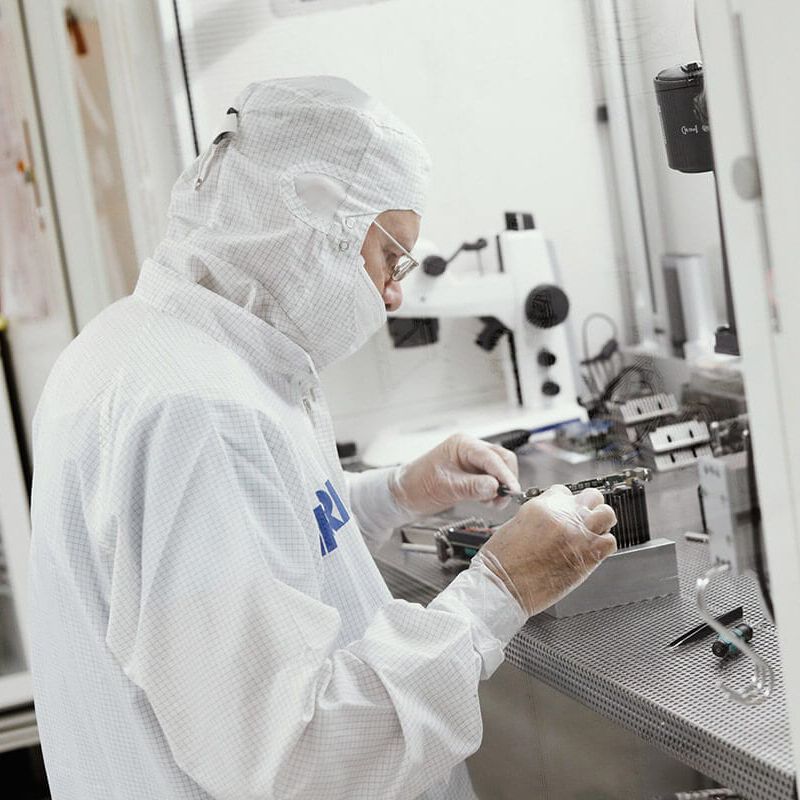 Case Study
Quality in production
The highest quality standards are an indispensable part of day-to-day business in the pharmaceutical and life sciences industry. A medical technology company wanted to reduce the number of errors in the production line of one of its top products by a factor of 10. Together with ROI-EFESO, the company identified the right starting points and ensured quality increases that can also be scaled to other product lines.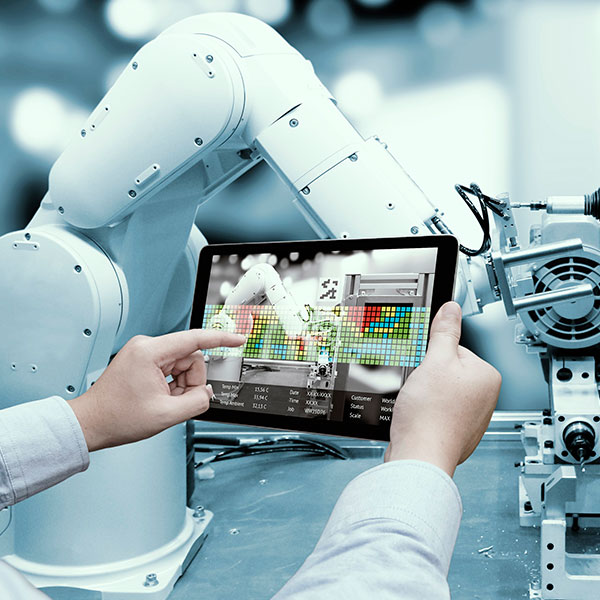 Case Study
Digital Shopfloor Management
Performance increase on the shop floor. Should every employee receive shift planning via smartphone? Or the plant management can compare solution proposals on a virtual dashboard in real time in the event of disruptions in the production flow? Thanks to the available IoT technologies, these and many other work simplifications of a digital shop floor management can be easily implemented today. Automobile manufacturers in particular like to take advantage of the opportunities offered by digitization and already have various systems in use, at all stages of maturity.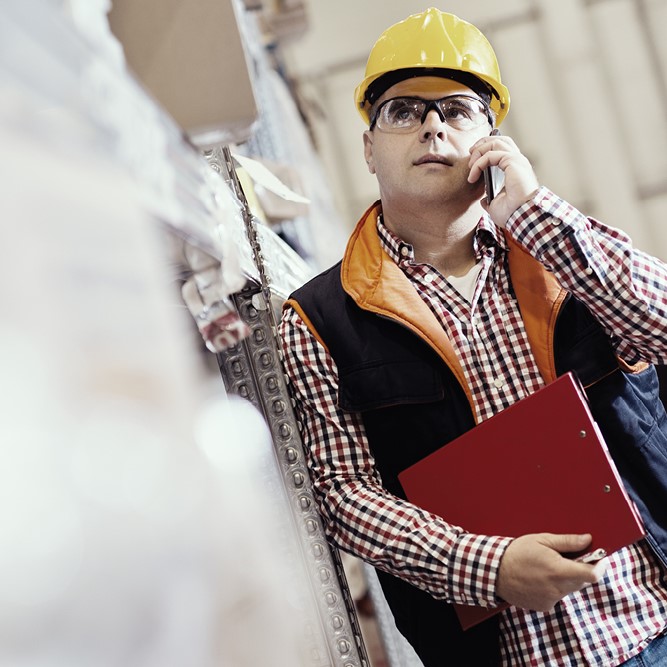 Case Study
Intralogistics: Outlook into 2030
Technological landmarks for ideal logistics: Technological landmarks for ideal logistics. Does a data goggle speed up picking? Or is an investment in a pick by light system more worthwhile? Up to now, new technologies for intralogistics have not been high on the priority list of companies. This is because the cost share of logistics is lower than that of other work areas and their need for digitization is generally greater.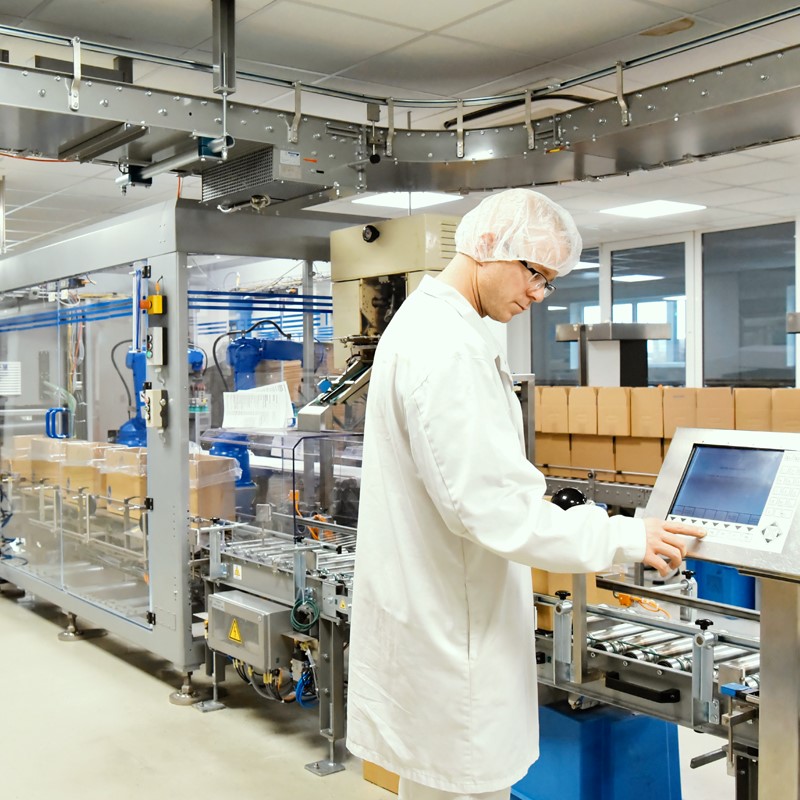 Case Study
Smart Factory Planning: Smart Planning for smart Factories
What does the ideal factory of the future look like? Do products there control their production completely independently? A pharmaceuticals and life sciences company plans the main directions for the smart factory transformation of four plants in just one month. Together with ROI-EFESO, the project team creates a "big picture" as a basis for planning and tests three prioritized technologies in pilot projects.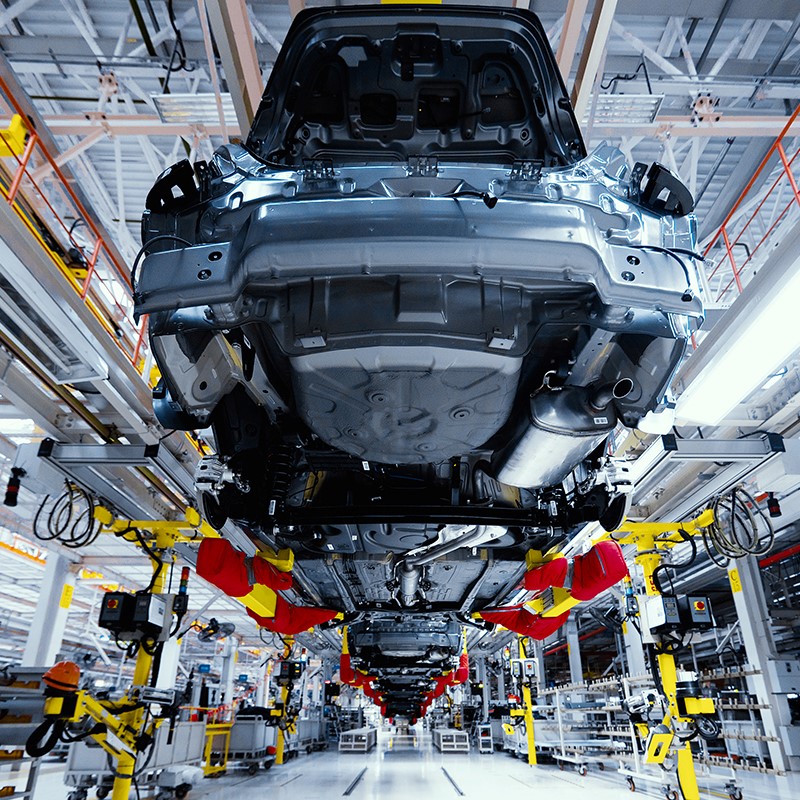 Case Study
Lean Transformation: Premium processes instead of fire fighting
In the lean production system of an automobile manufacturer, a premium model with a wide range of variants and vertical integration rolled off the assembly line. But then the new head of production set the goal of introducing two additional series on the same line within just five months. The company used this challenge to realign its production, increasing the volume of manufactured cars by 85%.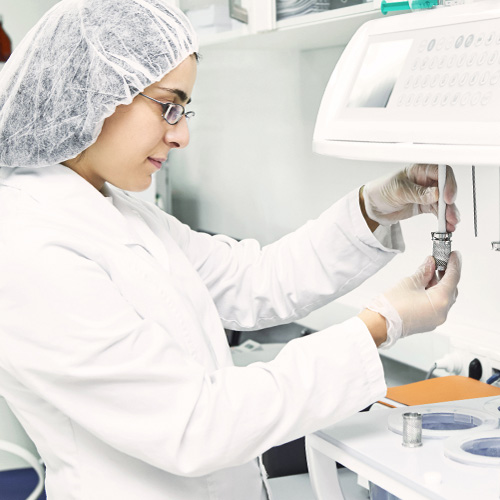 Case Study
Manufacturing Excellence: Optimizing instead of improvising
The global demand for thermosets is increasing, as is the case in the energy industry. A manufacturer of thermosetting resins has positioned itself as a leader in the chemical industry by providing these customers with a variety of innovative technologies, solutions and specialty products. In order to be able to react even more efficiently to market changes and customer requirements in the future, the company is realigning its production network.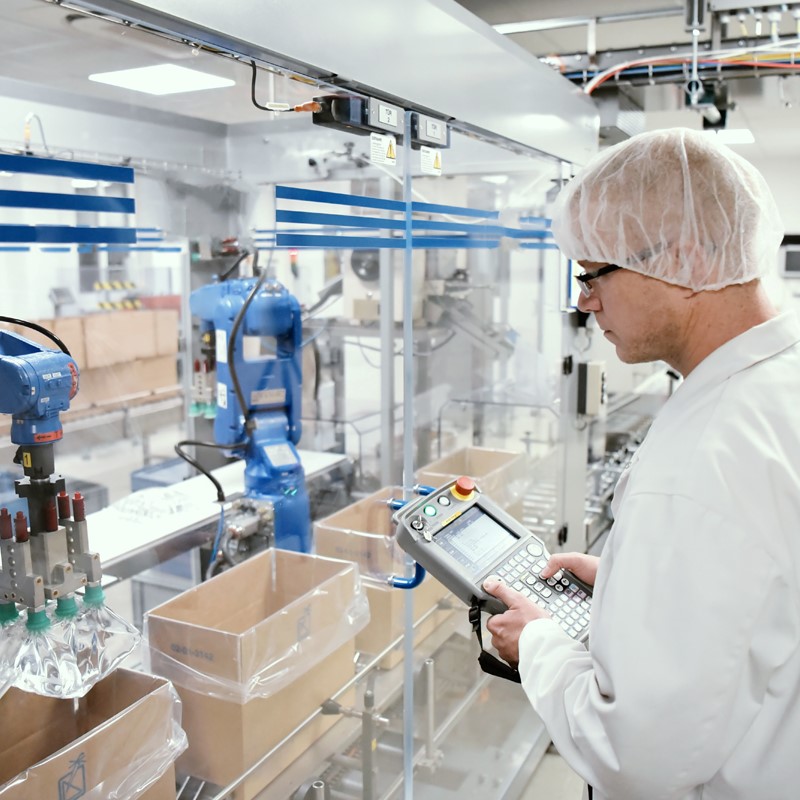 Case Study
Target image for the transformation to Smart Factory
End-to-end supply chain digitalisation in the healthcare sector. Putting together and ordering the desired product according to your own needs at the click of a mouse in the online configurator: these customer requirements must not only be met by companies in the consumer goods industry. This interaction is also highly relevant for manufacturers of medical, customisable products. However, whether assistants, support stockings or other products expand the B2C business in this way depends on the digital maturity of the logistics and production processes.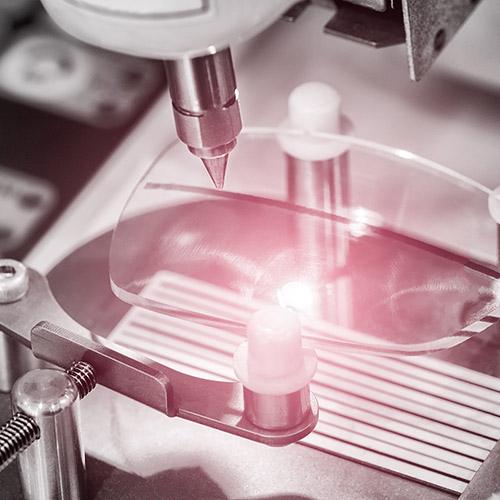 Case Study
Streamline production and logistics
The Italian group Marcolin S.p.A. has been designing, manufacturing and selling sunglasses and optical lenses for well-known brands such as Tom Ford, Bally, Moncler, Sportmax and Ermenegildo Zegna for 60 years. In 2018, she sold more than 14 million pairs of glasses through 150 distributors in 125 countries. Optimal management of the fashion company's international supply chains and production processes is correspondingly important.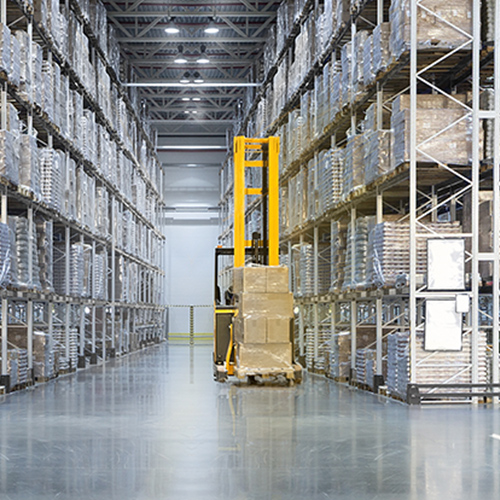 Case Study
Factory and logistics planning
An automotive supplier consolidates four parts warehouses into one warehouse. Three distribution centers of a company from the automotive industry should be integrated into an existing fourth. With the support of ROI-EFESO, the company mastered this task in eight weeks. To do this, it developed five solution scenarios with different degrees of automation ("minimal invest" to "fully automated") including layouts and monetary evaluation.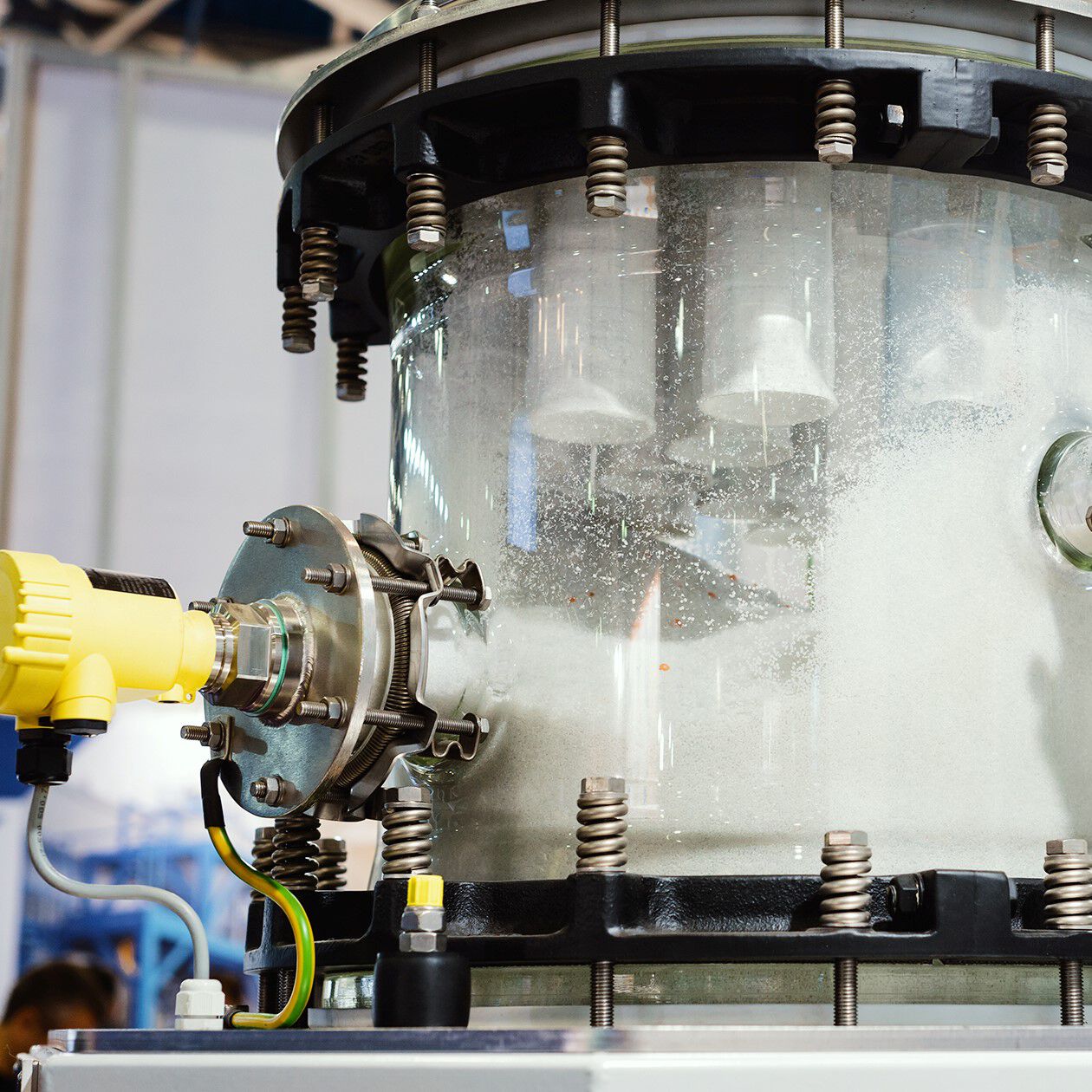 Case Study
OPEX: Redesign of the organization
The demand for high-performance plastics is increasing worldwide. A company in the chemical industry wants to increase the total capacity of its polymer production by more than 50% with a new plant complex. Together with ROI-EFESO, it is aligning its organizational structure to growth and profitability and is realizing an annually recurring benefit of more than EUR 1.5 million through process improvements.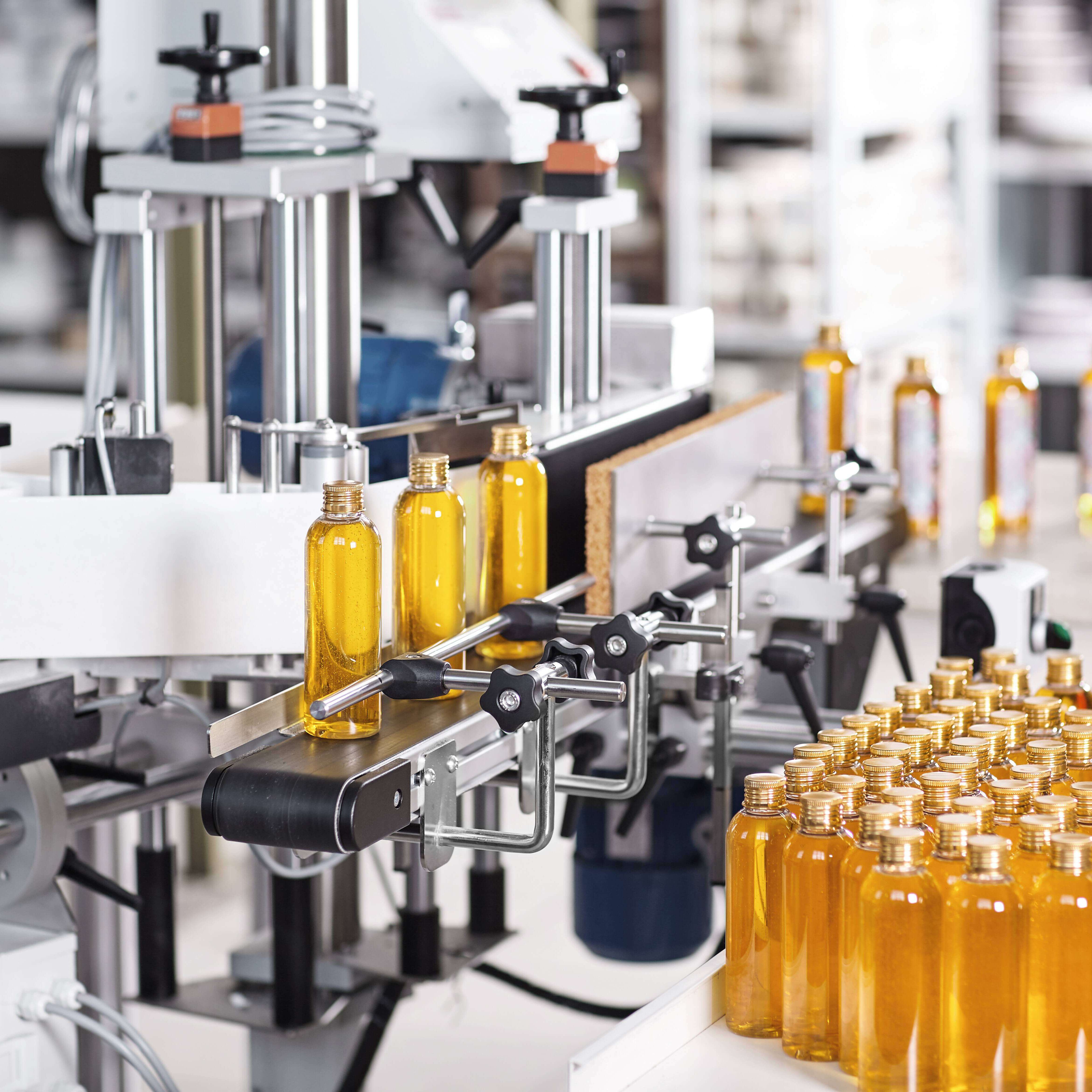 @Adobe Stock / Wayhome Studio
Case Study
Lean Shopfloor: 'Fresh Breeze' for process efficiency
A manufacturer of cosmetics and personal care items responds quickly to customer requests. High product demand leads to production bottlenecks at a market leader in the personal care industry. Together with ROI-EFESO, the company implements a complete shop floor management system - and increases output by up to 30%, depending on the line, with measures such as increasing the filling system cycle.

Case Study
Production planning and control
An automotive supplier harmonizes production planning and control in ten factory locations around the world. With ROI-EFESO, the company develops a suitable solution concept for a suitable software solution. This enables a standardization of the planning process and thus more flexibility and efficiency. Likewise, a long-term capacity planning of the plant group can be carried out in the new software.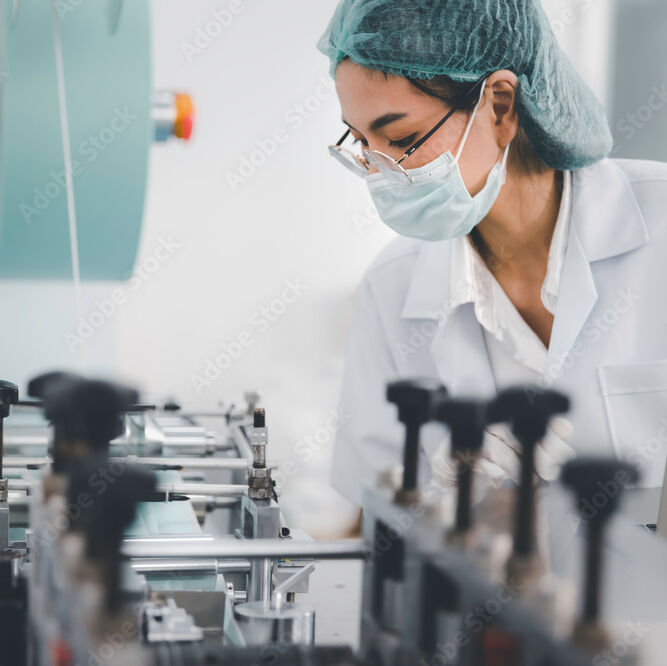 Case Study
Increasing productivity in the medical technology industry
A fast-growing manufacturer of medical consumables can no longer meet the rapidly increasing demand and is threatened with the loss of market share. The company needs a solution to significantly increase output in a short time.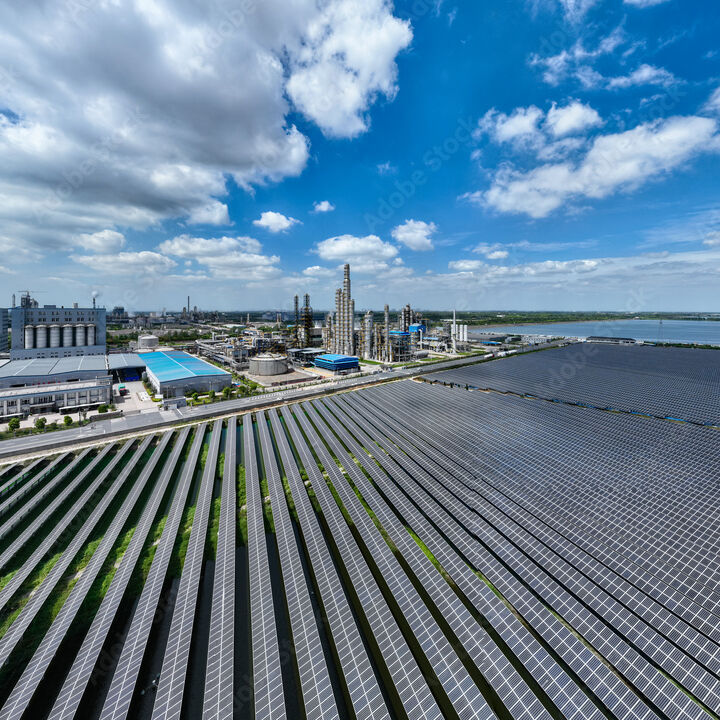 Case Study
Chemical company on the way to climate neutrality
In order to achieve the self-imposed goal of being climate-neutral by 2050, a manufacturer of basic chemicals has to put its entire business model to the test. ROI-EFESO supported the client with robust scenario planning to develop a sustainability roadmap that enables sustainable growth in a challenging industry environment.
Case Study
Sustainable Chem: New start for the organization
In order to achieve the self-imposed goal of being climate-neutral by 2050, a manufacturer of basic chemicals has to put its entire business model to the test. ROI-EFESO supported the client with robust scenario planning to develop a sustainability roadmap that enables sustainable growth in a challenging industry environment.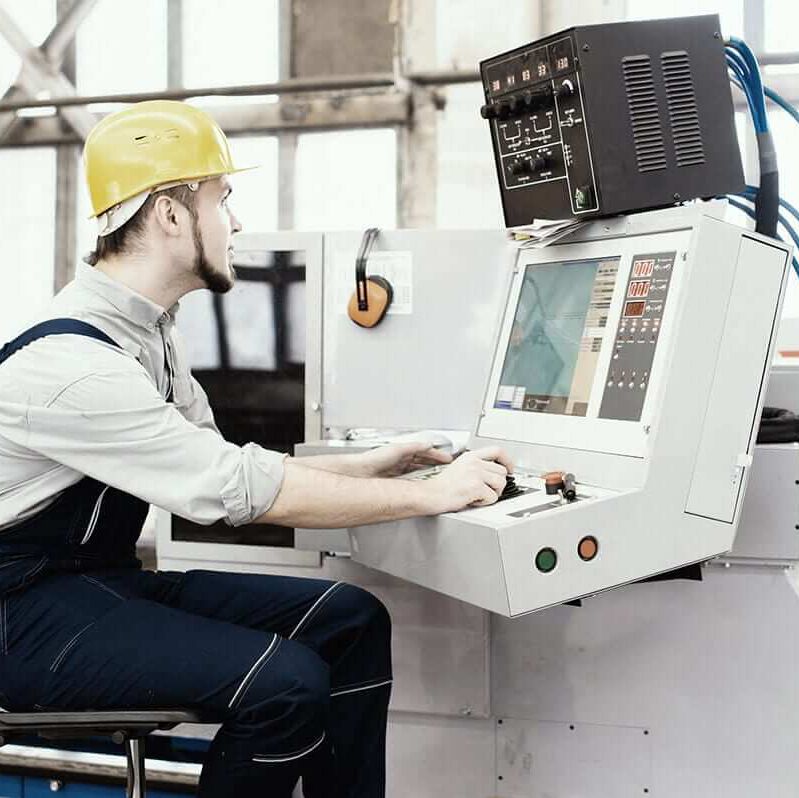 ©SeventyFour/shutterstock.com
Case Study
Operations Footprint: Redesign of the worldwide manufacturing network
Reorganization of the manufacturing landscape: A manufacturer of industrial pumps is pursuing the goal of achieving a new sales growth record within three years. With ROI-EFESO, the mechanical engineering company therefore put the manufacturing footprint of eight locations and subsidiaries in its international production network to the test. Among other things, it analyzed the product groups and segmented the manufacturing landscape.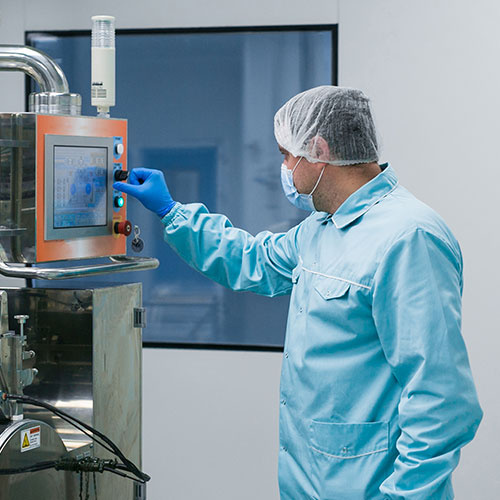 Case Study
Business Operations Strategy: Re-start for production networks
A market leader strengthens its Global Footprint structures. With a turnover of around EUR 10 billion, the company is one of the market leaders in the life science and chemicals sector. After a long period of successful global growth, developments such as tougher competition and shifts in demand between regions are jeopardizing the achievement of the ROCE (return on capital employed) targets.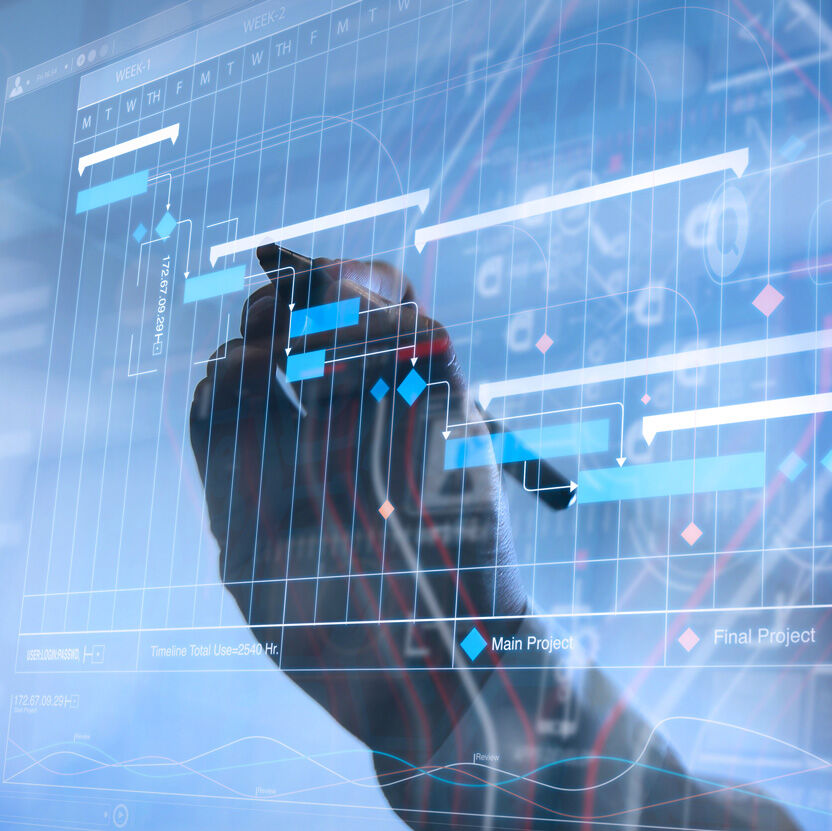 Case Study
Sales and Operations Planning
A wood processing company wanted to improve its planning quality while reducing planning efforts. ROI-EFESO developed a suitable solution concept for an S&OP process based on SAP IBP (Integrated Business Planning), allowing the planning process to be standardized and automated, as well as bring about more flexibility and increasing efficiency. An intensive dry run was carried out in the first stage of the project.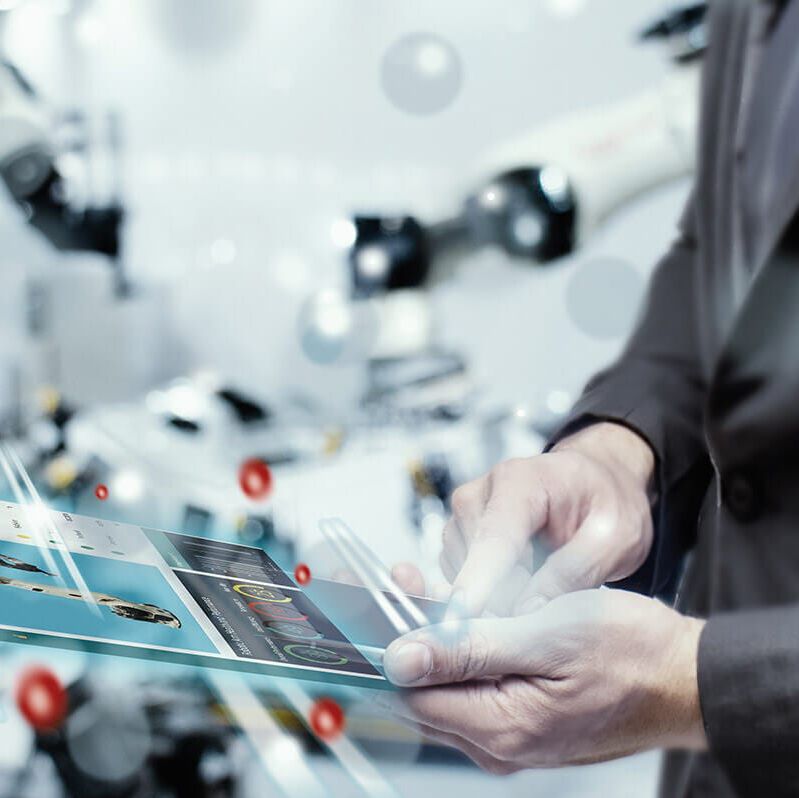 ©MONOPOLY919/shutterstock.com
Case Study
End-to-end digitization
In the furniture industry, the use of digital technologies can pay off in several ways: with virtual reality, big data analytics or online configurators, additional sales channels can be opened up. With a globally represented bed manufacturer, ROI-EFESO implemented an "end-to-end digitization" project that took into account all relevant stages of value creation: from the customer experience to ordering to production and logistics.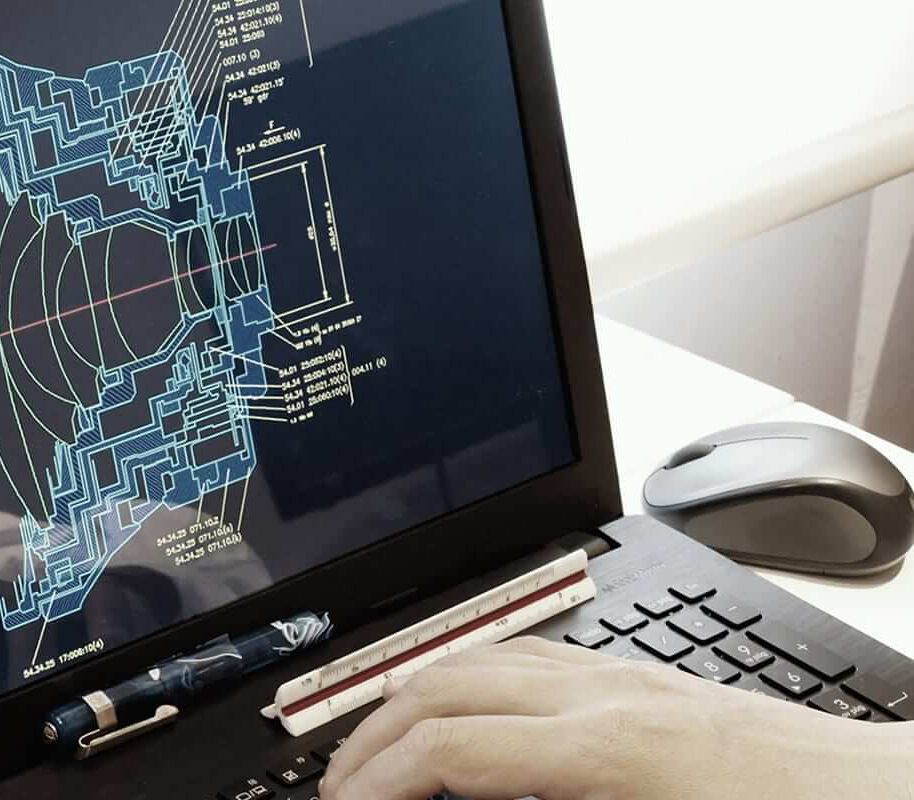 Case Study
Digital Process Twin: Process optimization through Predictive Quality and Predictive Production
An automotive supplier improved the transparency of work and organizational processes in a production plant for dashboards. With a "Digital Process Twin" from ROI-EFESO, the company reduced the reject rate and made improvement potentials in its value creation networks visible.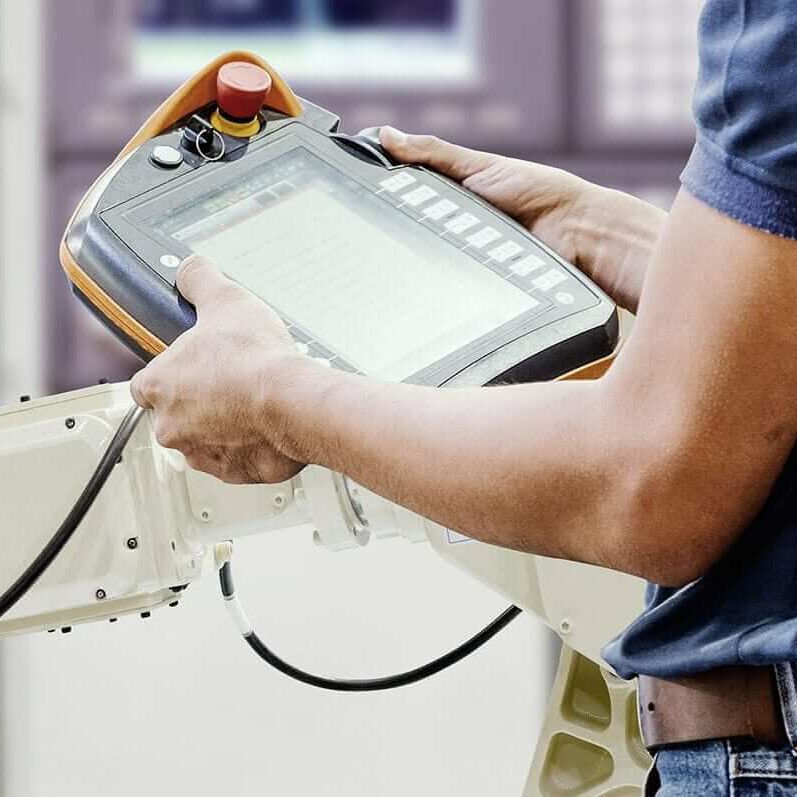 Case Study
Electromobility: New manufacturing processes
Predictive Quality and Production. Find out how a Tier 1 automotive supplier was faced with the task of developing electromechanical components for a future electric vehicle concept. With a steep start-up curve to the customer's usual series quality, the company had to implement a new production technology with new materials. Together with ROI-EFESO, it expanded its necessary core competencies.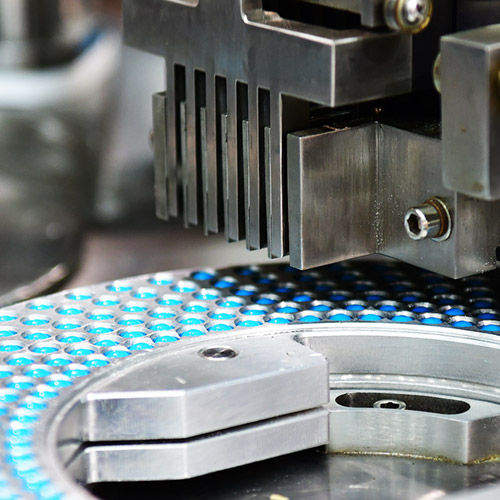 Case Study
Recipe for success for the Industry 4.0 transformation
A manufacturer of thickening, binding and coating agents is established as a reliable supplier in the pharmaceutical industry. Master an Industry 4.0 transformation in 12 months and fulfill the growth strategy. With the first test pilots for the use of smart analytics, RFID trackers and a customer portal, the company is already on the right track. Because without digitization or Industry 4.0 technologies, the set goals cannot be achieved.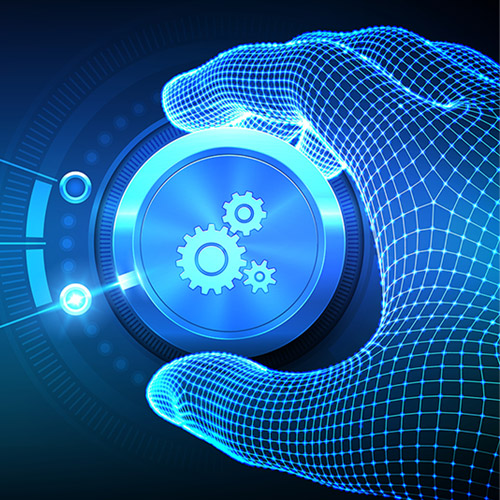 Case Study
Increasing efficiency through digitalisation & Industry 4.0
A manufacturer of machinery and special machines has already achieved a high level of automation in its production processes. Now the company is setting its sights on further, cross-departmental goals for process automation. Together with ROI-EFESO, it is defining fields of application in the operations area in which Robot Process Automation (RPA) tools are to ensure time savings and relieve employees.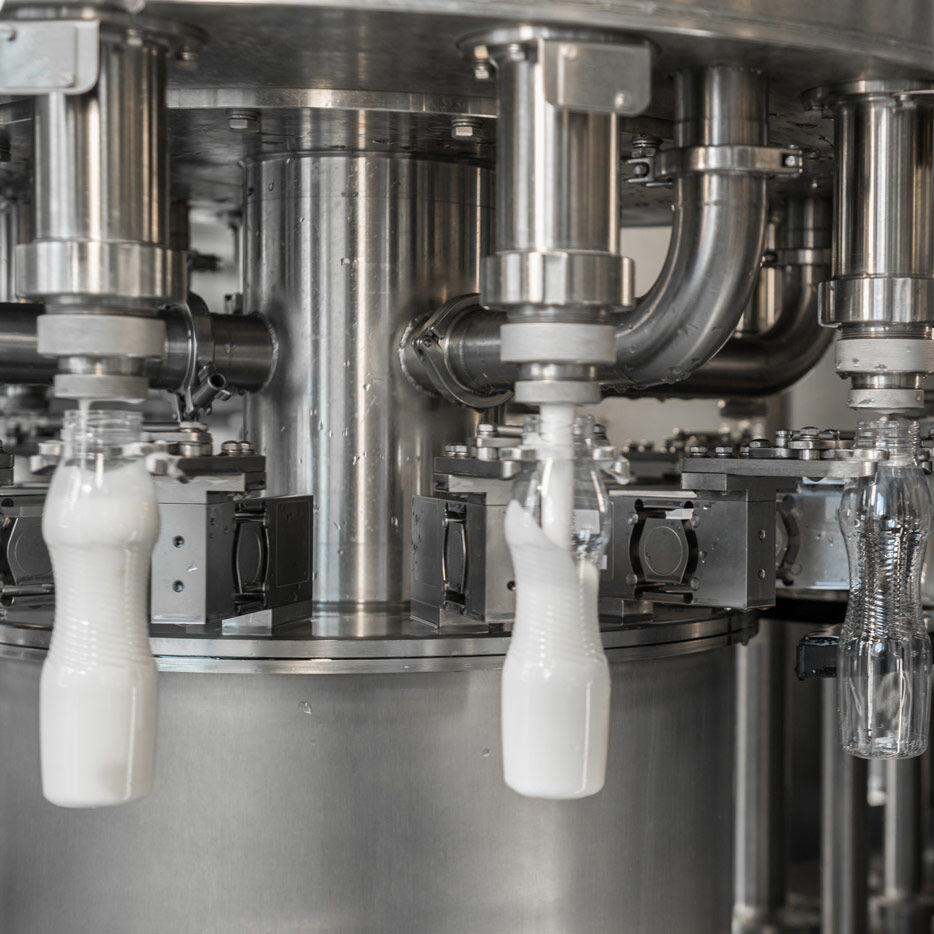 Case Study
Future Factory F&B
A dairy company is continuing its success story with a clear vision: After times of war and factory fires, it is building the most technologically advanced "Future Factory" in its region. With ROI-EFESO, the company is developing a concept for the factory, which is to be built on 70,000 square meters by 2030 - and is combining this planning with a digitization/Industry 4.0 initiative for ongoing production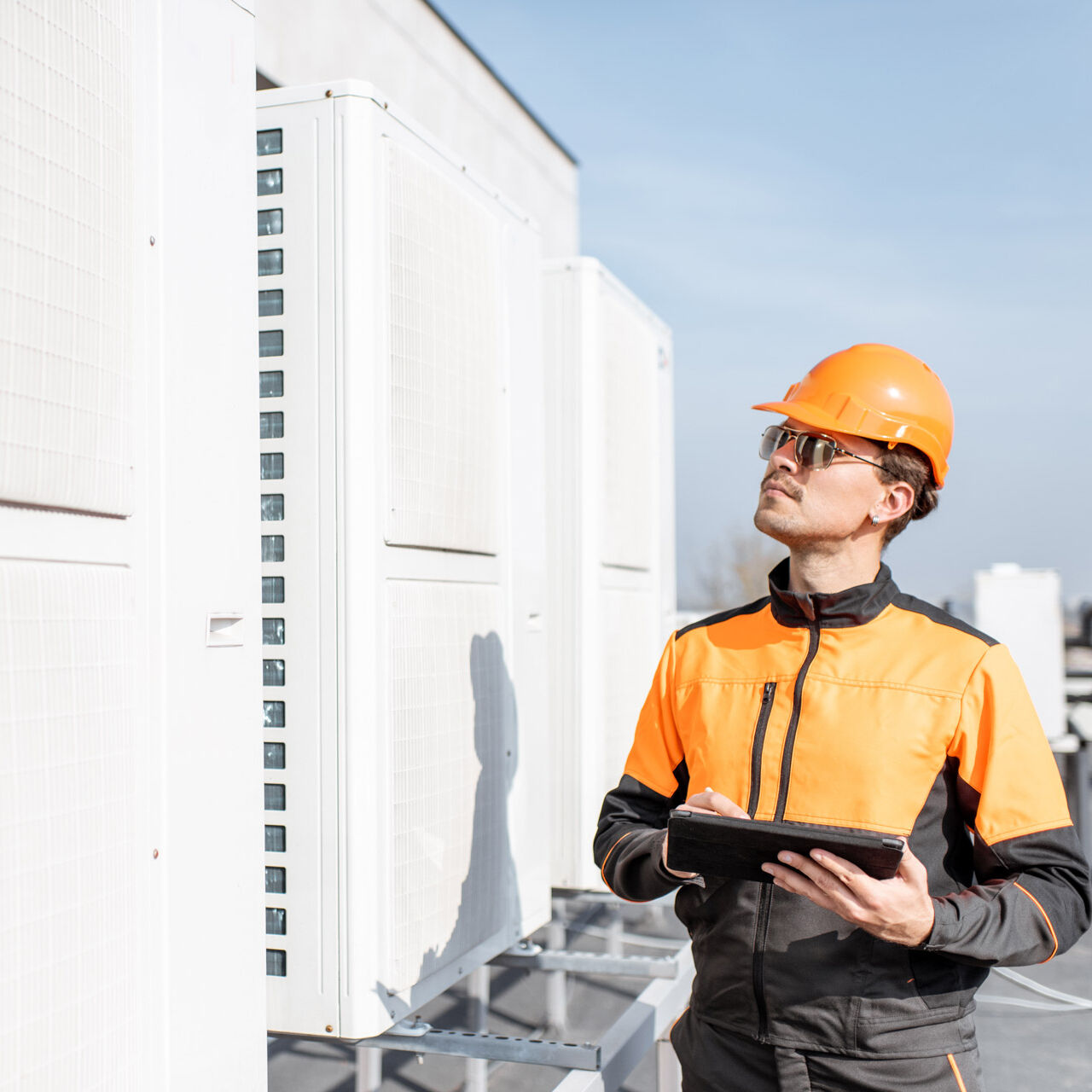 Case Study
From zero to mass production
A start-up wants to position itself as one of the highest-volume European heat pump manufacturers within only four years. In order to achieve this ambitious goal, ROI-EFESO develops a production and material flow planning for the construction of the planned Gigafactory and ensures a fast scalability of the production capacities through a Smart Factory concept.