Main topics
Sustainable Turn 2025
WHAT DOES THE FUTURE HOLD FOR INDUSTRIAL SUSTAINABILITY?
Practical insights from top decision-makers from food & beverage, mechanical engineering and the consumer goods industry
Decision-makers from manufacturing companies in the food & beverage, mechanical engineering and consumer goods sectors were surveyed for the study. In addition, the company size and customer focus (B2B/B2C) were surveyed. All respondents take a central leadership role in the transformation of their company, e.g. as CEO, COO, Head of Corporate CSR, Business Unit Manager or Leader Risk, Legal and Invest. First, the respondents evaluated the 13 formulated theses in terms of their probability of occurrence and the respective impact on their company. Whether and how the companies are preparing for the respective developments could be added openly. The evaluation was carried out both qualitatively and quantitatively. Results with a high degree of selectivity and significance were selected for presentation.
Theses for a sustainable industrial future
The study takes decision-makers back to the year 2025.
Concrete future scenarios are formulated on the basis of 13 theses that reflect on and highlight today's developments with regard to industrial sustainability. The spectrum of topics ranges from technological developments to social aspects and regulatory issues.
The decision-makers assess how likely they think the respective developments are and how great the anticipated impact on the company will be.
This provides a meaningful picture of how far leading companies have already progressed in the industrial transformation, what developments the decision-makers in the companies are preparing for, and how strongly the individual sectors will be affected.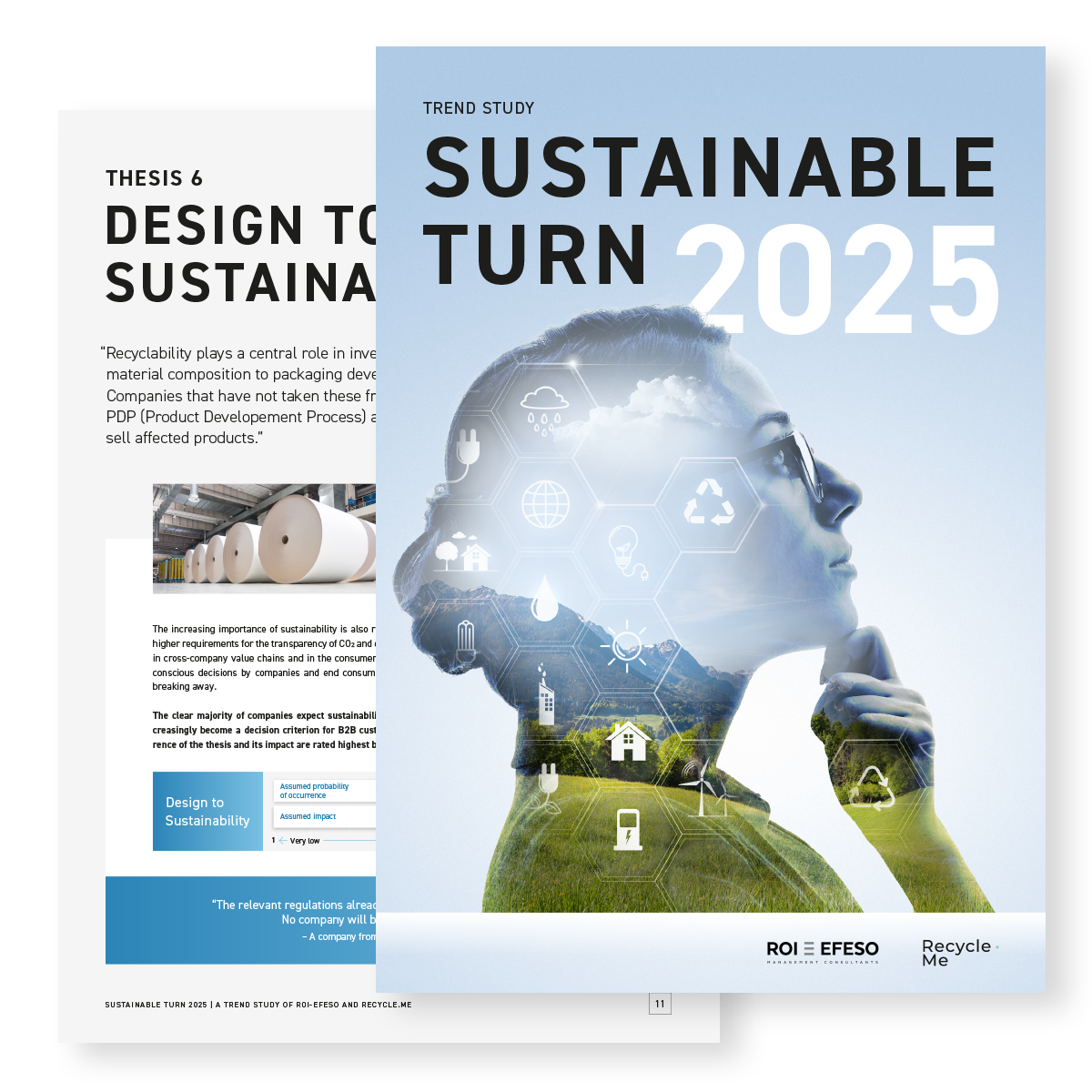 Download trend study
Find out now what challenges and opportunities the transformation to industrial sustainability offers and what scenarios decision-makers from leading manufacturing companies expect.
to the download
Initiators
Sebastian Diers
Managing Partner ROI-EFESO Germany
Sebastian Diers has been with ROI-EFESO since 2006 and has been a board member of ROI-EFESO Management Consulting AG since 2022. His consulting focus is on strategy cascading, resilience development of organizations, transformation as well as operational excellence for nationally and internationally active companies. He looks back on more than 20 years of experience as an executive, consultant, key account manager and program manager in the areas of production, maintenance, logistics and service/administration with global players in the consumer goods and process industries.
Dr. Kai Magenheimer
Partner ROI-EFESO
Dr. Kai Magenheimer joined ROI-EFESO Management Consulting AG in 2014 and became a partner in 2019. His consulting focus is on the conception and holistic implementation of operational excellence, the strategic design and evaluation of production and supply chain networks as well as the design and development of organizations of internationally operating companies. With his many years of transformation expertise, he has already supported several companies in the sustainable alignment of their value creation activities.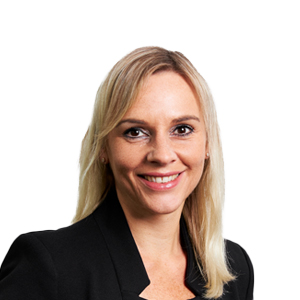 Sabrina Goebel
General Manager - RecycleMe
Sabrina Goebel has been part of the corporate group for over 16 years. After completing her classical business studies, she joined Reclay, a sister company of RecycleMe, as a consultant in 2006 and was subsequently able to help shape various areas there. During this time, she recognized very early on how companies can be supported in creating real added value within the circular economy through targeted and practical consulting services. She is now responsible for the entire International Consulting business unit at Group level with more than 52 employees.
»Young talent focuses not only on sustainability, but also on growth and motivating incentives. A comparison with older generations shows that the younger generation does not always act more sustainably.«
»The relevant regulations already exist and are being implemented - no company will be able to escape them.«
»Sustainability correlates with digitization - but the development forecast here is likely to take somewhat longer and occur from around 2027.«
»The gap between consumers who live sustainably and those who prefer or are forced to buy cheaply will persist. Only legal requirements can change this.«
»A trendy topic for a few becomes a mega topic for everyone.«
»Our employees have a great deal of freedom in interpreting and implementing sustainability initiatives.«
»With digitalization, sustainability issues are experiencing an enormous acceleration.«