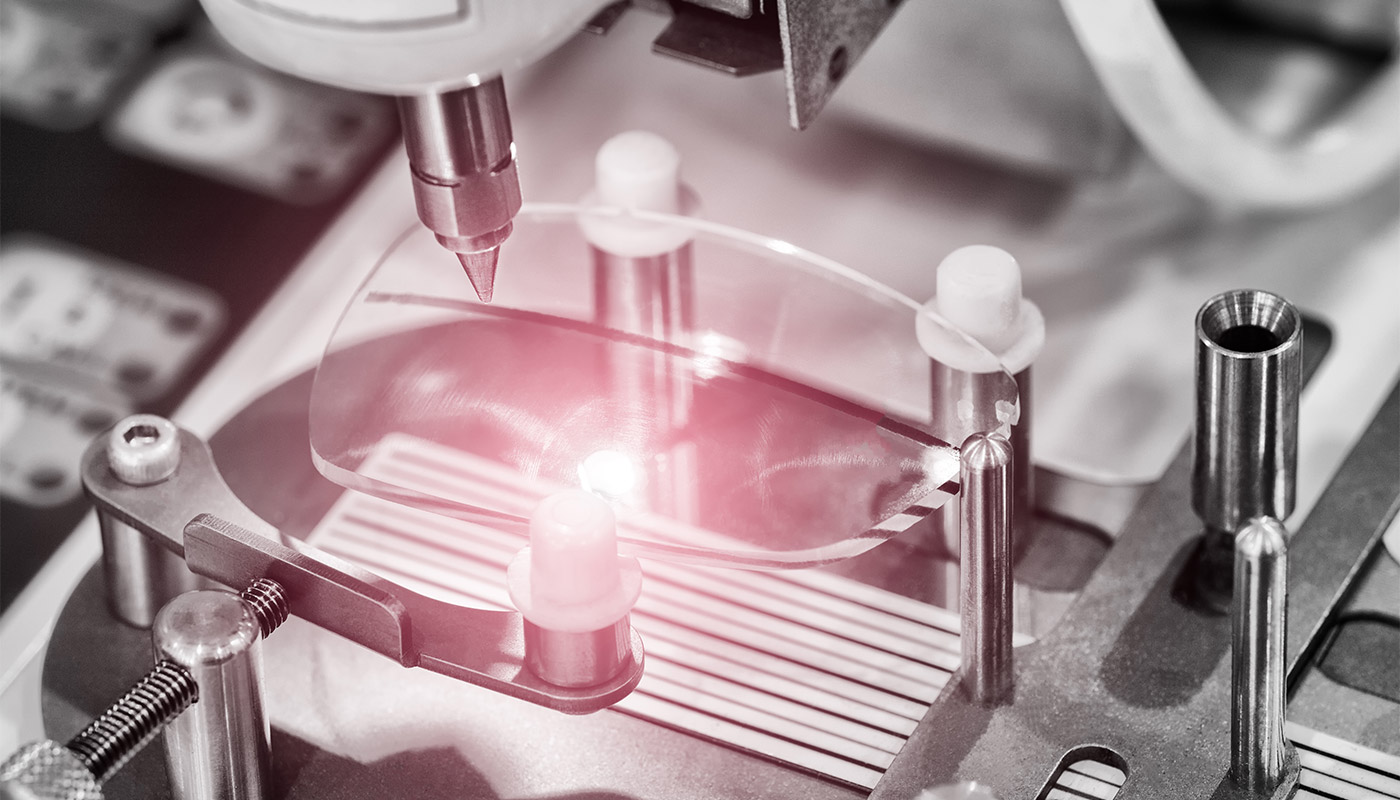 Complexity reduced, growth increased
Eyewear manufacturer Thélios synchronizes its value chain and reduces its WIP by 35 percent.
The Italian group Marcolin S.p.A. has been designing, manufacturing and distributing sunglasses and optical lenses for renowned brands such as Tom Ford, Bally, Moncler, Sportmax and Ermenegildo Zegna for 60 years. In 2018, it sold more than 14 million pairs of glasses through 150 distributors in 125 countries. Customers have high expectations of the design, quality and availability of the products - accordingly, optimal management of the fashion company's international supply chains and production processes is important.
Streamline production and logistics
New production site for luxury eyewear
In 2017, the Thélios company, as a joint venture, combined the expertise of Marcolin and the French group LVMH in eyewear manufacturing. In this context, Manifattura Thélios was established in Longarone, Italy, a city known for its expertise in eyewear manufacturing. This new site manufactures eyewear for the LVMH Group stores. Thélios engaged the ROI-EFESO team to ensure a successful launch of the new plant and the optimal design of the value chains.
With three experts for production and logistics, ROI-EFESO analyzed the initial situation in two months. Thanks to previous joint projects with Marcolin, Luxottica and their good reputation in France, the consultants were able to quickly determine what improvements could be made.
ROI-EFESO solution approach: synchronization of the value chain
The project focus in this case was on the development of processes, manufacturing areas and key suppliers. Together with the entire technical team, ROI-EFESO implemented ...
A lean development system to shorten development time, anticipate problems in concurrent collection development, and capitalize knowledge;
a lean design approach to streamline the product range by reducing unnecessary complexity and thus the risk of working with outdated information;
A capacity model to balance the workload for prototyping, development and industrialization.
Combining cutting-edge technologies with unique know-how, Thélios created a complete and flexible production tool that ensures holistic product monitoring - from initial creative collection planning to manufacturing and finally to the end customer at the point of sale.
Together with the future operations team, ROI-EFESO successfully implemented the project goals. A concept of dynamic assembly lines, initially simulated with cardboard, proved to be ideally suited for implementation in practice. The result was a "lean" organized factory with excellent delivery times and minimal working capital.
The interaction and successful involvement of the employees at the site always played an essential role. After all, adopting lean concepts breaks traditional production paradigms - which requires a commitment from the team to master the associated implementation efforts.
WIP and manufacturing lead time significantly reduced
The approach yielded clear results for a successfully completed project:
Better shelf availability and faster replenishment due to reduced response time.
Reduction of WIP in production: -35 to -50 percent.
Reduction in production lead time: -35 percent.
Reduction of overlaps in the supply chain: -30%.
Increasing value creation in development through faster prototyping and know-how exchange.
Further loss reduction in the technical department (process BPR and digitization).
Leveling the workload by establishing the cadence of launches.
Synergy with design, early management of critical issues, and sharing of staff for prototyping.