brand eins market study selects ROI-EFESO as "Best Consultants 2023"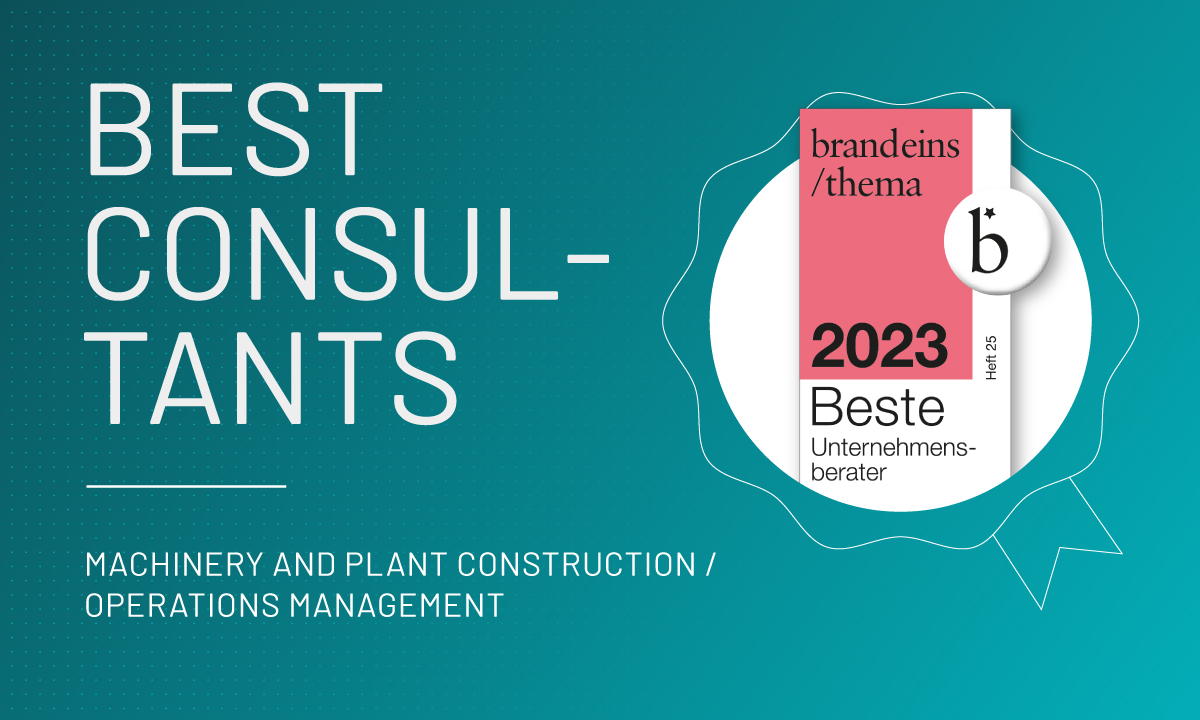 For the tenth time in a row, ROI-EFESO is represented in the renowned industry report "Best Consultants" by "brand eins" with TOP rankings. In the market study, the business magazine determines which management consultancies are particularly convincing in their subject areas and projects with competence, quality and professionalism.
The study participants once again confirmed ROI-EFESO's top position in the German consulting market, both in the "Machinery and plant construction" sector and in the "Operations Management" field.
For ten years, brand eins and the online portal Statista have been determining the list of best companies by means of a comprehensive and detailed survey. This year, around 3,300 experts participated with their assessment. These included partners and principals from management consultancies as well as executives from companies of all sizes. A total of 299 consulting firms and 11 consulting networks made it onto the list.
The results of the market study are part of the journalistically independent publication "brand eins / thema Unternehmensberater 2023". The magazine's interactive ranking is available online here.
We would like to express our sincere thanks to all those involved for the trust they have placed in us and for all the recommendations that have led to us receiving this seal of approval.
What characterizes the cooperation with ROI-EFESO, you will also learn from our customers and from exemplary industrial projects.