Offer for customized trainings and qualification programs
With our more than 70 training topics, we specifically address your learning needs, either at your site or in our training facilities. In doing so, we adapt the trainings to your specific requirements and find the right mixture of theory, practical elements and best practice. The scope or depth of the trainings can vary, but the objective always remains the same: to strengthen competencies in your organization.
Strengthen your leadership skills in the agile, digital and dynamically changing work environment.
Use the full potential of data and digital technologies for Industry 4.0.
Statements
CUSTOMER TESTIMONIALS
Learn more about the benefits of our training and qualification concepts from our client companies.
Processes
Do you want to make your processes in development, production, logistics and administration lean and efficient? In our practice-oriented training courses, you will learn proven methods and tools to bring your processes to a new level of performance. In doing so, we impart important basics up to special knowledge in the context of Lean Management, Lean Six Sigma and ROM®.
To the trainings ›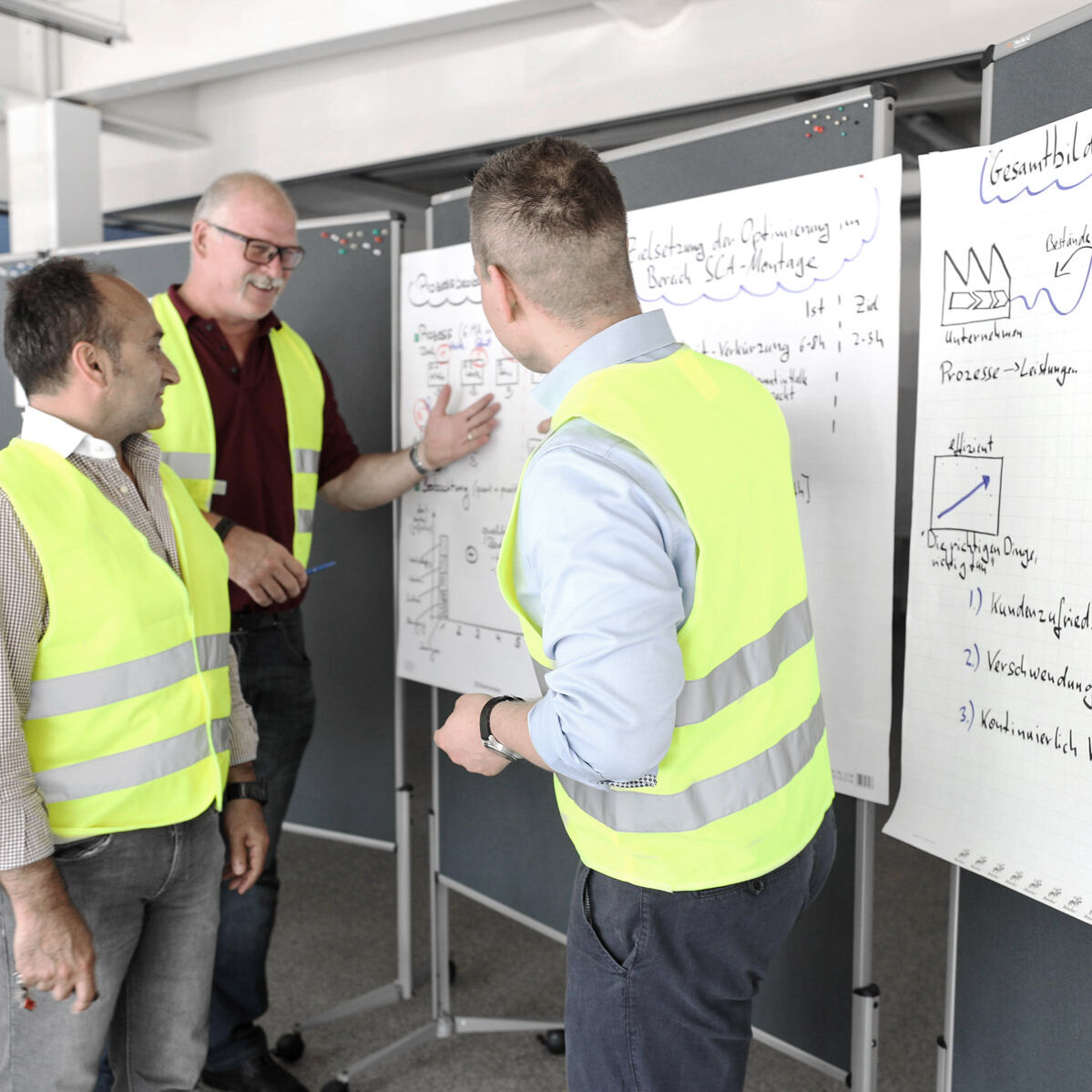 Top 5 trainings with regard to processes
Training
Lean Production Basics
Training
Value Stream Mapping and Design
Training
Lean Six Sigma – Yellow Belt training
Training
Assembly Optimization with ROM®
Humans
Would you like to expand your leadership skills and effectively develop your team? In our interactive trainings you will receive valuable impulses and develop concrete measures with our experts to master the increasingly complex tasks as a leader and to increase team performance and motivation.
To the trainings ›
Top 5 trainings with regard to humans
Training
Lean Management for Managers
Training
Leading Virtual Teams
Training
Change Management
Training
Performance Behavior
Taining
Agile Leadership in the Company
Digitalization
Do you want to ensure that digitalization and Industry 4.0 become efficiency and growth drivers? With our training courses, you can expand your competences for setting up a smart factory or for developing smart products and services. The effective use of data and technologies is one of numerous training focal points to prepare you for the digital world of work.
To the trainings ›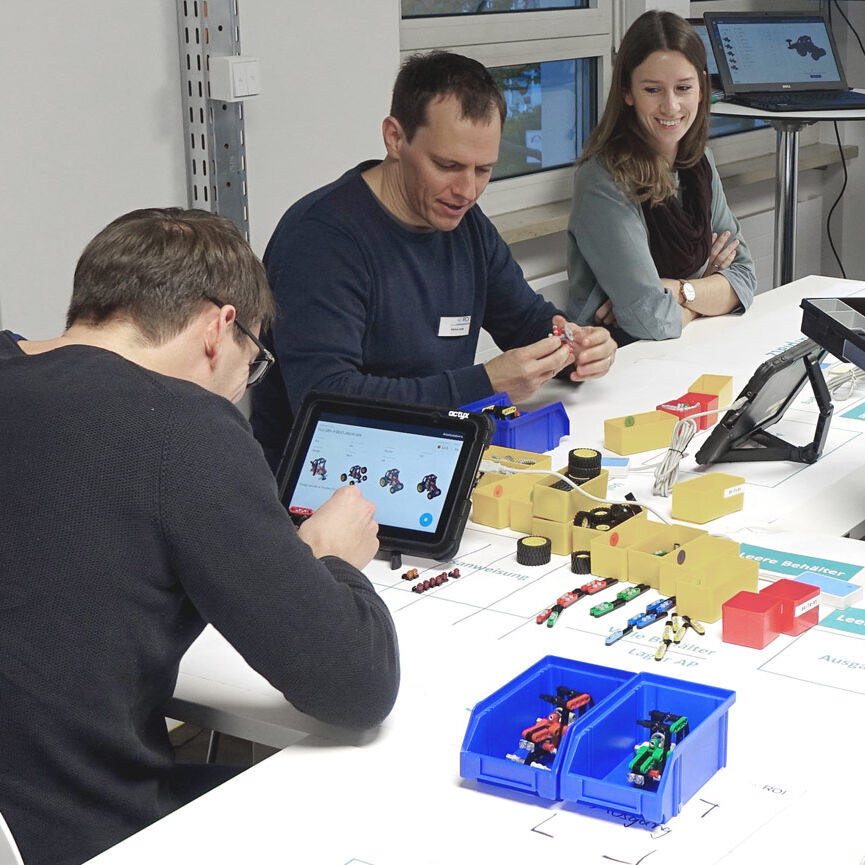 TOP 5 trainings with regard to digitalization
Training
Practical Knowledge Industry 4.0
Training
Data Analytics in Production
Training
Digital Shopfloor Management
Training
Industrial IoT platforms
Training
Digital Roadmap in the Company
With our proven qualification approach, we also support you in the development of customized concepts for a larger-scale qualification in your company. Starting from the objectives, we identify the relevant training topics and target groups after which we develop the qualification concept in terms of content and methodology. In doing so, we focus on the learning success and the sustainable empowerment of the respective participant groups.
Our conceptual services relate both to the development of qualification programs in terms of content and didactics as well as to the establishment of company-specific inhouse academies and learning factories. Upon request, we also conduct and evaluate the training measures, and provide you with support for transferring knowledge into day-to-day work.
Talk to our experts about suitable training and qualification measures that are geared to your personal training needs. We will be happy to advise you on our training topics in terms of process, leadership and digital excellence in all areas of the value chain within the company.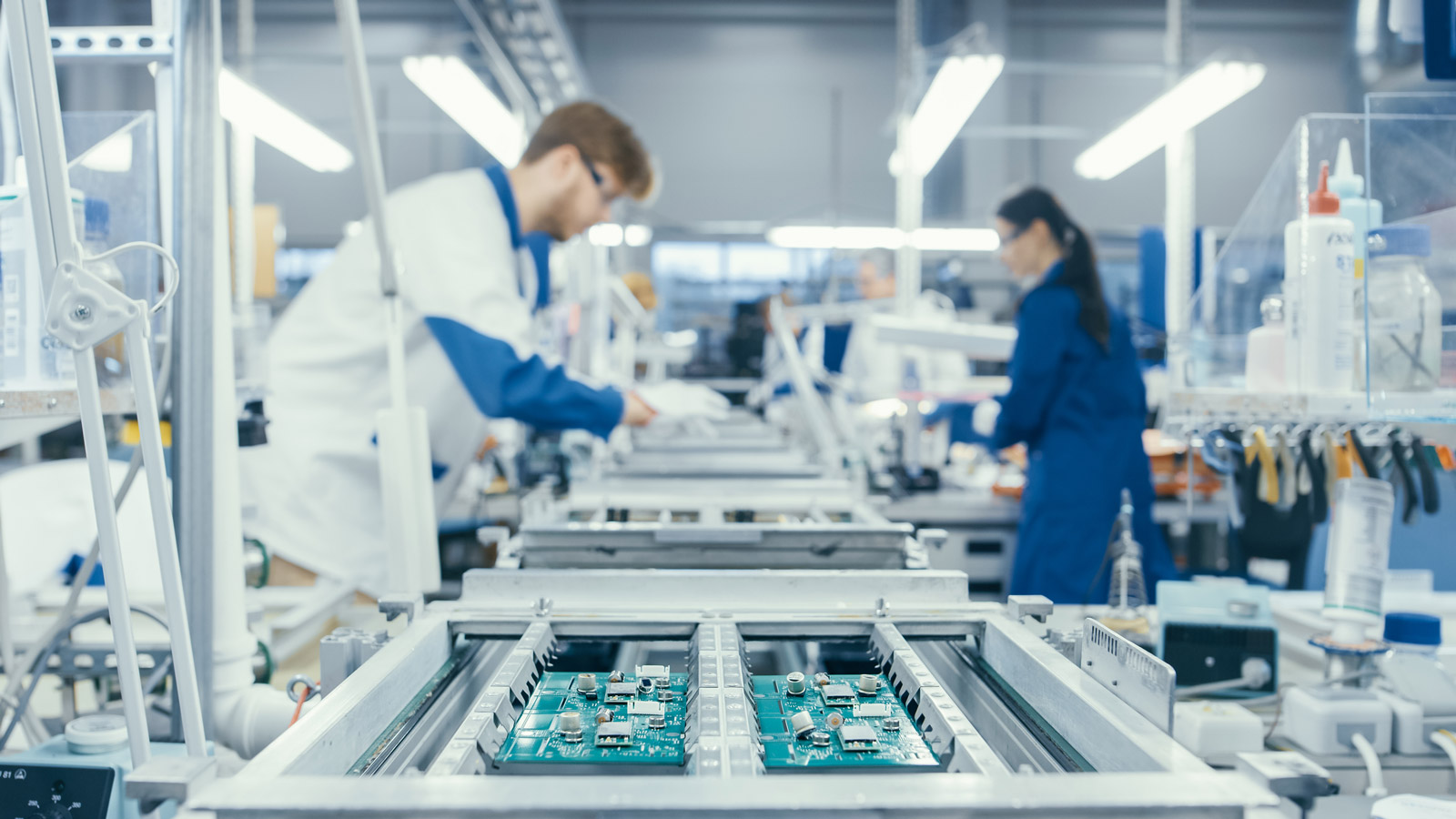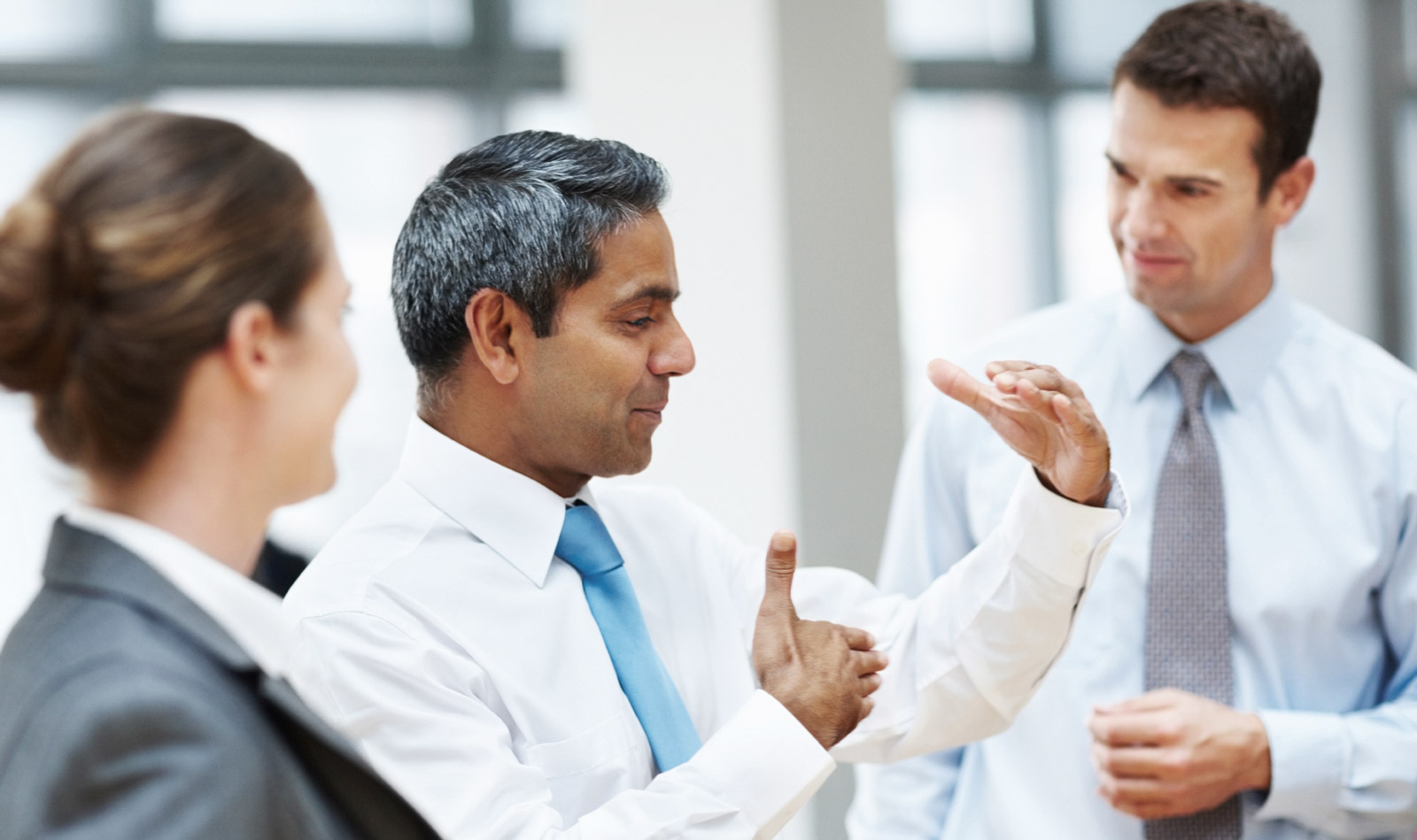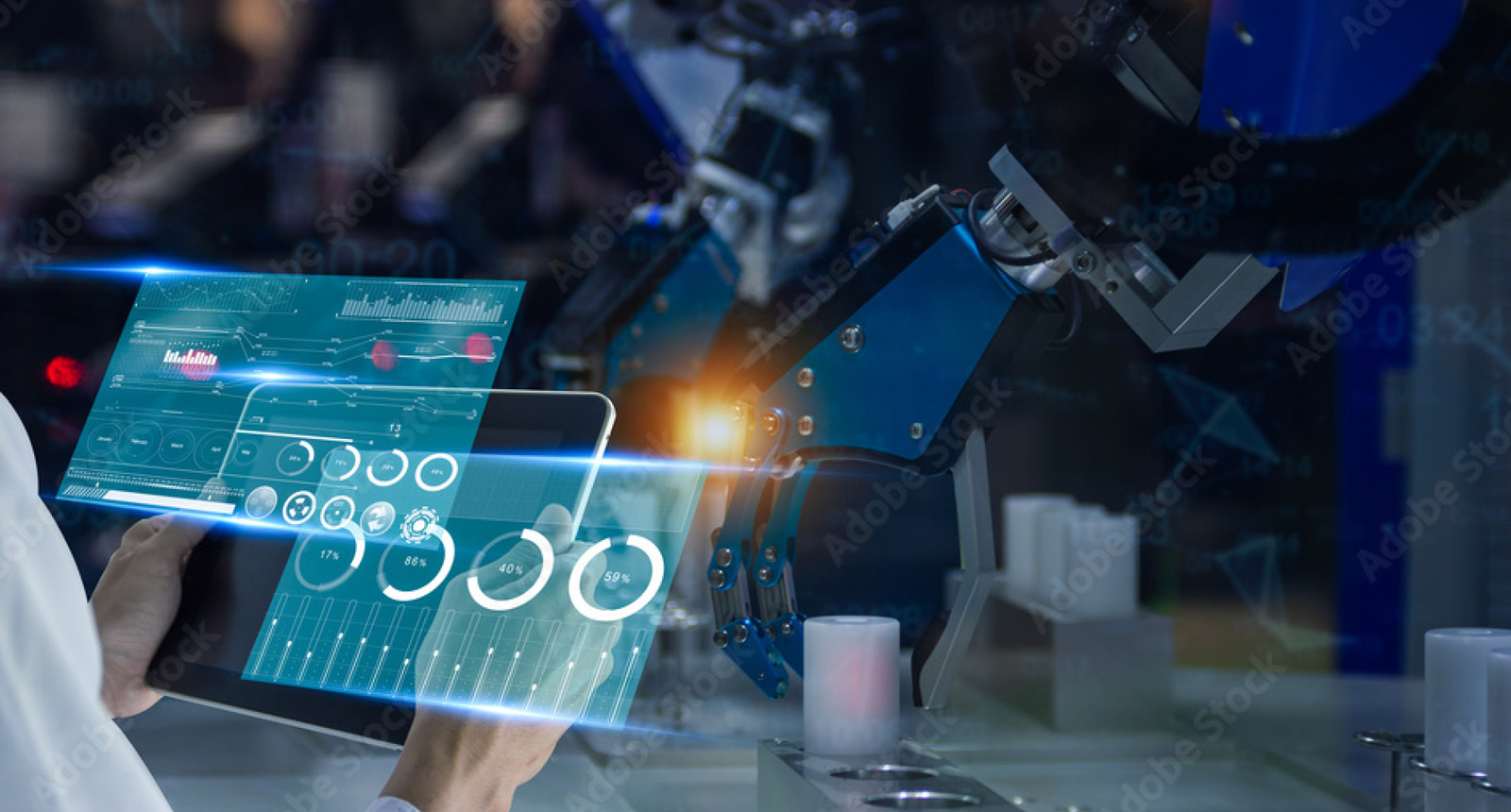 »ROI-EFESO has effectively supported us with a holistic concept in the qualification of our managers and professionals with respect to Operational Excellence. I would like to emphasize the LEAN LEADER trainings that were conducted for interdisciplinary groups from different management levels, who were trained on important Lean topics over several days. In particular, the practical exercises were very stimulating, fit well into our world of real Shopfloor problems and led to intensive and valuable discussions in the team. These exercises created images in my mind that very much deserve a place in the gallery of KOSTAL experiences and that I will refer to in future discussions with employees relating to the topic of LEAN MANAGEMENT.«
»In the course of our Future Factory, we received valuable support from the ROI-EFESO experts. In addition to designing a target picture for our production, this involved implementing concrete lean and digitization projects to increase efficiency and productivity. Moreover, it was important to us to qualify our employees on-the-job during the implementation projects. One of the most important projects was to establish Shopfloor Management in our plant, which facilitated daily work processes through targeted standard communication. Ultimately, this made it possible to better realize common goals for increasing productivity and significantly improve employees' problem-solving skills.«
»The seminars and trainings of the ROI-EFESO Learning Campus are characterized by a high practical relevance with illustrative examples. Since the ROI-EFESO trainers alternate between operational projects and trainer activities, the reference to industrial practice is given to a high degree. The trainers know how to convey the content in a professional and comprehensible manner in both classroom and online formats, while addressing the individual questions of the participants. Interactive elements such as practical training simulations, group exercises and active discussions are used in a targeted manner and help to internalize what has been learned. I am happy to recommend the Learning Campus and its range of training courses on Lean Production and Industry 4.0.«
»We have been working with ROI-EFESO for several years on a basis of trust. In addition to the high level of consulting competence, we appreciate the excellent qualification and training services that we have used in the learning factory environment around the topic of lean production. Through the use of simulations and practical exercises, we were able to experience the Lean methods in a playful way, which facilitated the transfer of knowledge into our own company. It also strengthened the group dynamics and the acceptance towards the topic of Lean. The trainers from the ROI-EFESO Learning Campus also understand how to present complex interrelationships in the context of Industry 4.0 in a comprehensible way and transfer the know-how to the Shopfloor level. The training offer is rounded off by various online trainings, for example on the topic of data analytics and Industrial IoT. Particular emphasis is placed on the individual questions of the participants in order to ensure the best possible support.«
»The cooperation with the ROI-EFESO consultants and trainers is characterized by utmost professionalism and has been very successful for us so far. In addition to the cooperative collaboration, we particularly appreciate the high technical and methodological competence of the trainers, from which we have been able to benefit greatly in our global projects to date. Among other things, the pragmatic and flexible approach to projects is particularly noteworthy. This "hands-on" approach has convinced us. The expertise brought in from OPEX and Industry 4.0 has made a significant contribution to establishing a suitable development strategy for our Industry 4.0 training landscape, which is currently being implemented at over 20 global locations.«
»When building our inhouse Production Academy, we chose the ROI-EFESO Learning Campus as our qualification partner, who has accompanied us in all project phases and related processes since the beginning of the project. This includes the definition of target groups and competence requirements on the level of production employees as well as the content-related didactic development of the training concepts with suitable teaching methods. The focus topic of the trainings is on lean production, digitization and automation. We benefit significantly from the industry and training know-how of the ROI-EFESO experts to systematically build up the Production Academy as a training platform. This represents a major step forward for Vaillant and makes a decisive contribution to the further development of the processes and people in our company. We would like to thank for the trusting and cooperative collaboration.«
»The further development of our employees' competencies is a central pillar of our Operational Excellence Program. We are also convinced that a methodical approach such as Six Sigma helps us in the company to deal with challenges in a targeted and sustainable manner. With the help of a very competent trainer from ROI-EFESO, we have combined the needs for problem-solving and personal development of employees through the training to become a Lean Six Sigma Green Belt. We were thus able to address and improve practice-relevant topics. With the subsequent coaching and individual support of the course participants, the theoretically conveyed basic knowledge could be successfully applied in the company.«