OpEx through Data Analytics
Improve your Operational Excellence - with tailor-made solutions from ROI-EFESO Analytics Lab.
Digitally map your value chain end-to-end and use the IoT and modern algorithms to create real added value from your data.
ROI-EFESO Analytics Lab - Implementation Partner for your Industrial Data Journey
With its Analytics Lab, ROI-EFESO supports industrial companies in the utilization of their data along the entire value chain. This includes the implementation of digital twins, the selection of the appropriate IoT architecture up to the anchoring of the new competences & roles in the organization. We advise our clients on strategic and technical issues as well as on the empowerment and qualification of their employees:
Consultation
Degree of Maturity
Where do you stand in comparison to the best and the competition?
Value & Use Cases
Which Use Cases do you use to create real business value?
IoT Architecture
What IoT architecture do you need and what role do platforms play?
Organisation
How do you establish analytics know-how in your organization and who do you need?
Transformation
How can cultural change succeed without losing employees on the way?
Realization
Business Intelligence
Making data-driven decisions.
Predictive Analytics
Use of modern machine learning and AI procedures
Robotics Process Automation (RPA)
Automation of processes with digital assistants.
Process analyses using digital traces.
Simulation & Optimization
Better decisions through process simulation and optimization.
Qualification
Trainings
Broad portfolio of training courses and individual qualification programs.
Coaching
Expert coaching also after the joint project.
Rolls & Career Paths
Development of new roles & career paths.
Agile Project Management
Help with the anchoring of agile methods and agile mindsets.
Tools & Solutions
Extensive tool and user training.
Added value for your Company
QUALITY IMPROVEMENT
WITH PRODUCTS & SERVICES
Up to 60% less waste due to the introduction of a digital process twin in the coating process.1
INCREASED
EFFICIENCY OF INTERNAL PROCESSES
Automates time savings of up to 90% by automating selected business processes and building reports.
NEW DIGITAL
PRODUCTS & SERVICES
>20% ROI of a maintenance app on Smart Watches for predictive maintenance with optimized personnel deployment.2
Why ROI-EFESO Analytics Lab?
"Opex & Analytics" - We combine customized Advanced Analytics solutions with our operations experience
We are not a startup, but one of the leading operations consultancies. We bring with us both analytics expertise and industry and process know-how.
We are the industry 4.0 forerunners. No matter how far you are with your digitization roadmap: We know the top use cases and know what really adds value.
We cooperate with various partners in the field of IoT & Analytics to find the best solution especially for you. We regularly implement PoCs with different providers in direct comparison.
Transformation & Organization
For >20 years we have been advising in organizational design and transformation. This is why we also know how you can anchor digital competencies in your organization.
With a broad spectrum of training courses ranging from basic knowledge to individual training simulations, our Learning Campus ensures that your employees are empowered in the long term and that the knowledge remains, even when the consultant leaves.
Sample project: A functional Digital Twin prototype in only 4 weeks
Our consultants of ROI-EFESO support you during the implementation of your digital twin throughout all project phases - from strategy development and implementation to the empowerment of your employees. With our field-proven ramp-up approach, we ensure that the new solution can be put to use quickly and has a short payback period:
Start your Data Journey!
Gain an initial insight into how manufacturing and customer data is collected and used as part of your value creation processes. The one-day Discovery Workshop is the ideal starting point for your personal Data Journey and provides important impulses for the topics Analytics, IoT & Digital Twin. The content of the workshop can be modularly structured and adapted to your needs: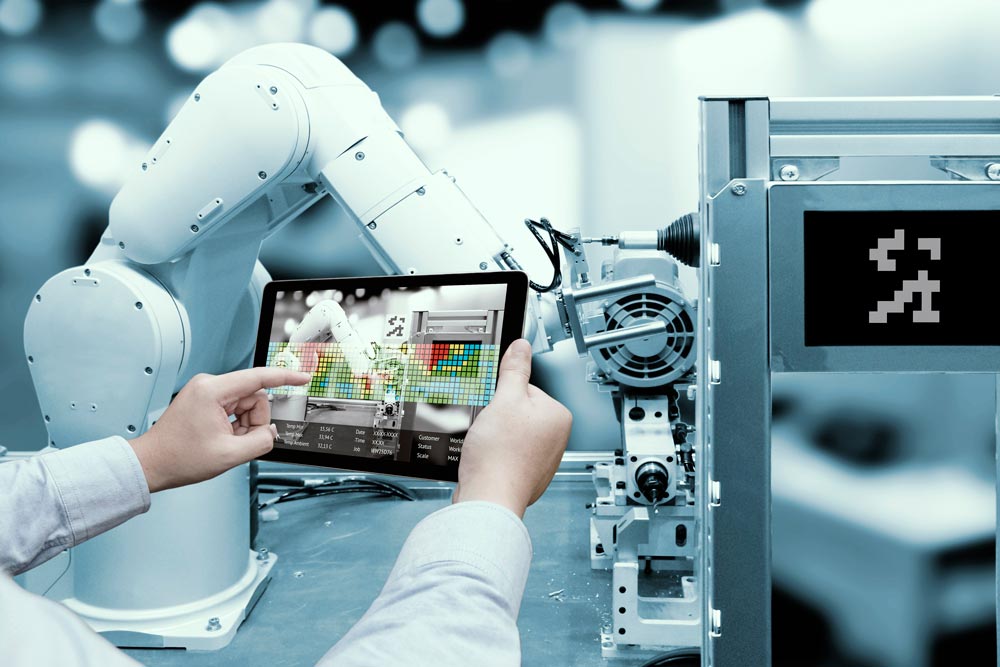 EXAMPLE AGENDA
Impulse Analytics, IoT & Digital Twin (ROI)
Recording of potentials & use cases
Determination of your current level of maturity
Evaluation of today's infrastructure and architecture
Request workshop now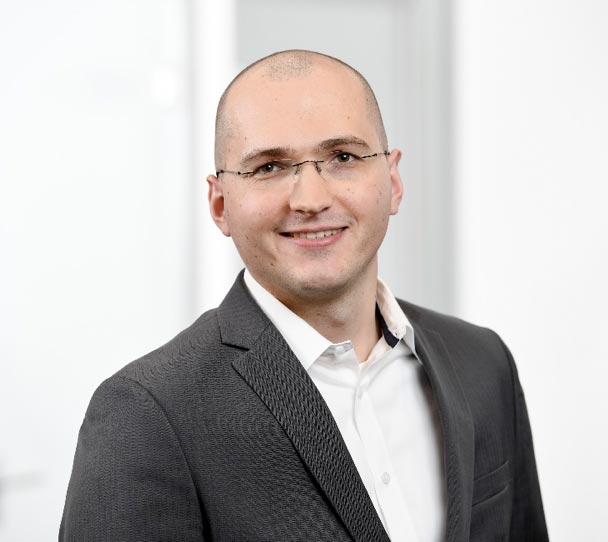 Talk to our experts!
Dr. Sebastian Grundstein
Dr. Sebastian Grundstein has been Head of the ROI-EFESO Analytics Lab since 2017. He has been helping companies make data-driven decisions since 2012. His consulting focuses are in the areas of digitization, data analytics and digital factory. Dr. Sebastian Grundstein studied mechanical engineering and received his doctorate in the field of simulation-based optimization of production systems.
E-Mail