ROI-EFESO LEARNING CAMPUS
EXCELLENT QUALIFICATION
Master the Lean Transformation and the digital change in your company. As a qualification partner, we support you with our international and experienced trainers. Our focus is on transferring know-how for further development of processes, people and technologies in the manufacturing industry. You also benefit from our network with renowned partners from business and science.
ROI-EFESO Learning Campus
Prepare your company with us for current and future challenges
On the way to operational excellence and Industry 4.0, we strengthen and expand the action competencies of your professionals and managers in development, production and supply chain. For your specialists in the field of human resources and organizational development, we are just as available with our practical knowledge.
Would you like to develop a holistic qualification program, set up in-house academies and learning factories, or conduct customized classroom and online trainings? As a specialized training provider, we will find the right approach for your individual tasks and support you in a results-oriented implementation.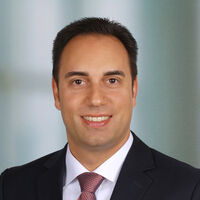 »Qualification pays off: The earlier you and your employees build up valuable knowledge on digital transformation, the faster and stronger your company will position itself in the competition regarding this. A shared understanding of processes, the ability to change, and agility are important prerequisites for successful transformation.«
Get in touch with us. We will be happy to advise you on our training and qualification topics.