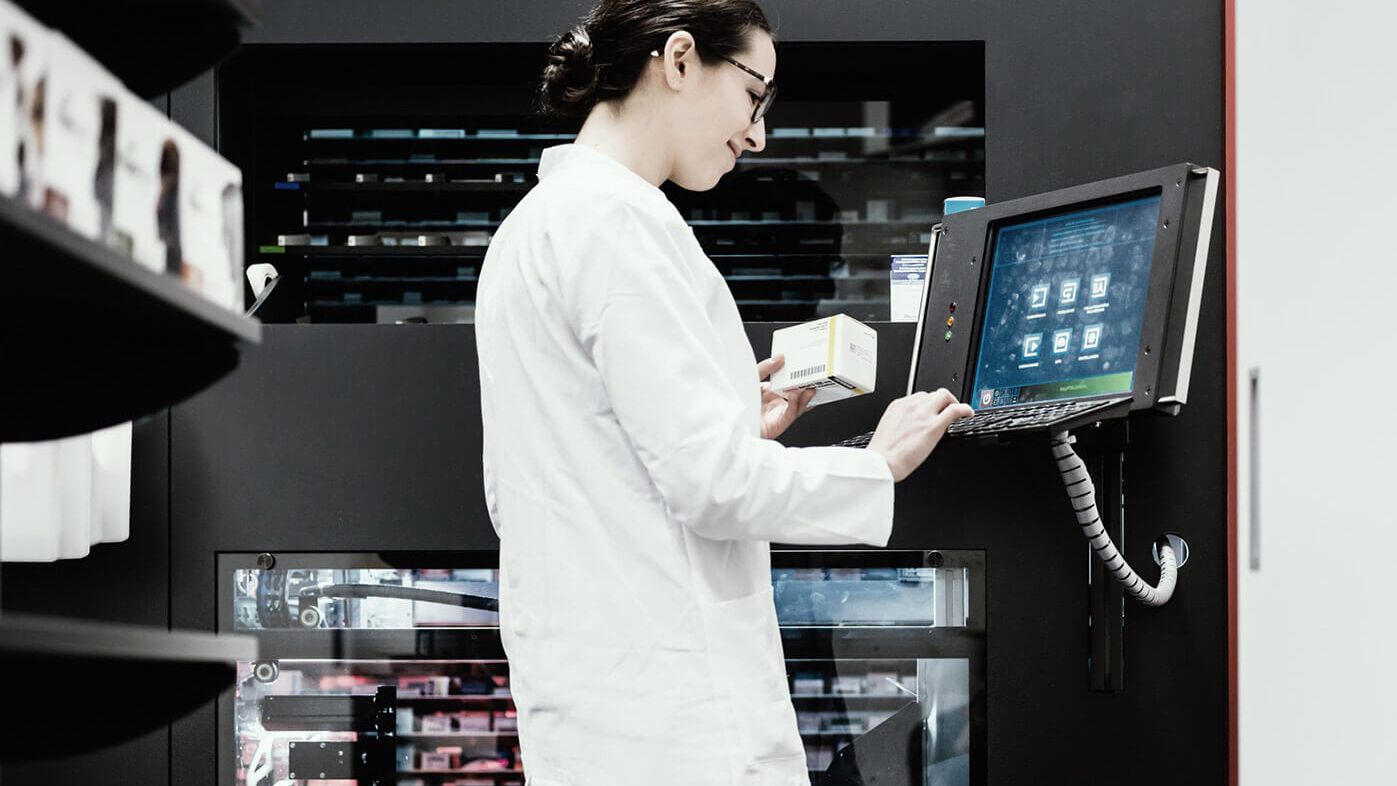 Product lifecycle optimization
A formula for efficiency
A shining success typically also has its drawbacks. This was the experience of a pharmaceutical group that had reached the top of its industry with an extensive portfolio of hospital and pharmaceutical products. But after experiencing growth on a global scale within its heavily decentralized organization and delivering strong balance sheets, over the years the company lost sight of key areas like structures and process standards. With the help of ROI-EFESO, the company responded quickly, and in just nine months drew up a specific plan of action for its worldwide Product Lifecycle Management (PLM) system.
Product lifecycle optimization
Over 100 different product groups, nearly 40 locations around the world, and a single management principal: "Teams are successful that regularly deliver the right EBIT numbers." That may work as long as markets and products remain straightforward. But as soon as rapid growth in regional markets increases the complexity of product-related issues, rules are needed to provide perspective and establish control. The corporate management team correctly recognized this issue in time to do something about it using two breakpoints: First, customers in each country request products that are similar, but not exactly the same. This exponentially increases the amount of complexity in the value-added chain. Second, new product development regulations in the pharmaceutical industry are a constant factor.
Product lifecycle: new structures needed
PLM primarily involves seamlessly integrating all information generated during the lifecycle of a product. The more products created based on distributed responsibility, the harder it is of course for there to be global control of product lifecycle (PLC) optimization. Here, this was demonstrated by two factors in particular at the start of the project. First, the regional focus that determined the strategy of the corporate locations: Managers were developing a local Product portfolio based on local rules and customers' needs. Second, the overall result was a great deal of complexity in the goods and product groups – but this was not reflected throughout the company. From an individual standpoint, each location had therefore become a champion with superior expertise about specialty areas. But here as well the problem of "regionalization" could be felt. This knowledge did not make its way to every part of the corporate group. The right structures and measures were not in place to coordinate and overcome the challenges affecting all locations.

Efficiency = balance between standards and specific conditions
Second, these circumstances were reflected in the efficiency of the "innovation pipelines." Existing concerns overwhelmed development efforts, which meant that disruptive ideas or innovations potentially able to bring about significant change in the market was given little to no priority. The company therefore decided to work with ROI and revise the structures needed to optimize PLC from the ground up. The goal was to establish uniform global standards for all of PLM – with a sharp focus on efficiency and regulatory compliance. The fine art here or, you could say the particular challenge of the project was to discover the right "efficiency formula" by seeking a balance between regional, market-specific demands on the one hand and PLM standardization on the other.
A quick start to the PLM turnaround
For the first project phase, ROI-EFESO set up a core team of country representatives from the various positions which are needed from product idea to exit. In just nine months, a brief preliminary study needed to become a finished concept for a global PLM system. ROI-EFESO contributed best practices and state-of-the-art methods and technologies from its repertoire so that the project team could quickly achieve solid results.
A standardized understanding of roles
During this process, ROI-EFESO gave its input on a range of issues, reducing complexity overall at multiple levels and establishing clear procedures: For instance, the project team defined the exact steps for innovation and product creation and clearly defined product responsibility. The operating principal was that PLM control is centralized on the whole, but responsibilities for products can be decentralized, in other words broken down by location and/or product.
Study identifies the right approach
The project team used a brief study to identify which PLM process phases were in need of particularly faster and more robust action. This study confirmed that the company needed to be more proactive in simultaneous engineering and advance quality planning in creating products. One of the other needs was to develop a uniform monitoring and reporting system.
Simultaneous engineering and more
The project team therefore completely restructured its global PLC management system – from the first idea down to the phase-out and covering all stakeholders at the company. To do so, it defined a specific task list: besides action plans for the innovation process and for product management, it included recommendations for standardizing roles, linking all locations and positions through simultaneous engineering, handling the exit process, and implementing gates for purposes like monitoring the success of products in the marketplace. In addition, concrete roadmap planning illustrates how this can be carried out in the next project phase.
Exchanging ideas promotes growth
But of course it's not just that the complexity of product groups needs to be reduced. Communication between business divisions and locations also needs to be improved to strengthen global planning and actions. Three steps proved to be particularly effective in this area:
Clear responsibilities = better decisions
Responsibility for products was consolidated for better oversight. Although this responsibility was transferred to a single point, the local managers in charge of the actual work retained a certain amount of freedom to make decisions based on the particular market conditions.
Adopting advance quality planning
This is a standard practice in the automotive industry. But in all other manufacturing industries it is an important first step for effective added value – from the customer's inquiry to delivery of an error-free product. Efficiency is also important here. To achieve perfectly functioning processes early on, the project team first identified the necessary methods in the PLM, adapted to the products' requirements.

Encouraging innovations using PLM tools
With the right methods, it was possible to bring a professional approach to product management and innovation development and to make the company viable in the future. Faced with a number of product innovations, the company is now able to concentrate on those that can actually move forward. A global roadmap also defines short, medium, and long-term goals for growing the Product portfolio. This also reduces the change rate in development.