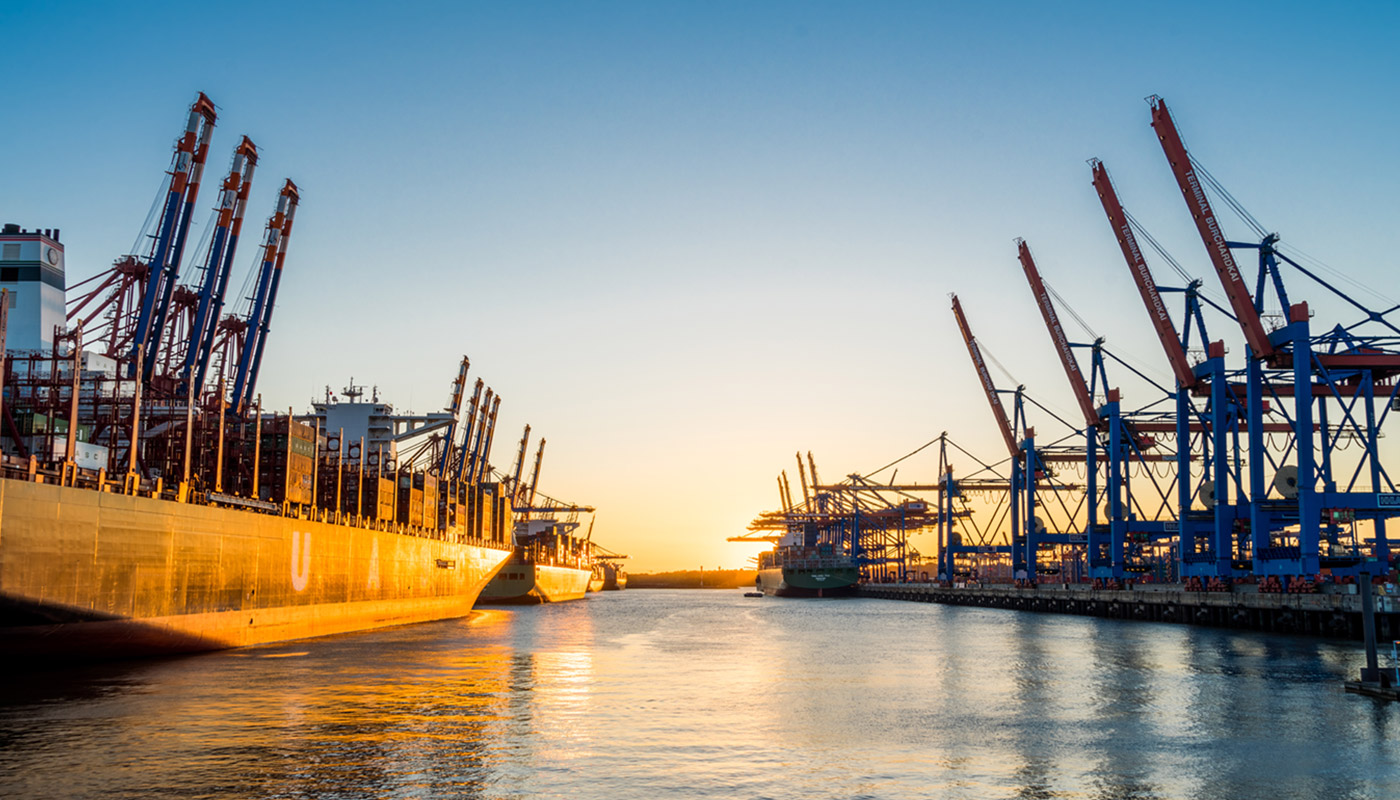 Cultural transformation in the port of Antwerp
The EU's second largest seaport is realigning its positioning with ROI-EFESO as a 'community builder'.
The Port of Antwerp, the second largest seaport in the EU, has to face several challenges at the same time: In an increasingly competitive and unstable international market, it is always a question of ensuring further growth - while being able to respond to the growing influence of different interest groups. In addition, there were congestion problems associated with increasing traffic volumes during the time of the project. Above all, the focus was on mastering the organisation of the transformation from a linear to a circular economy.
Cultural transformation in the port of Antwerp
Initial situation: Further development into a "smart" seaport
These upcoming changes were accompanied by a change in the competitive environment. This required the seaport to maintain its operational excellence and at the same time to evolve, to adapt to new circumstances in order to remain "one step ahead". A central role was to be played by the further development into a "smart" port that, among other things, generates added value from the existing data of different stakeholders.
Based on a trend analysis and interviews with different stakeholders of the port community as well as employees, the future role of the Port of Antwerp-Brugges was defined. In addition to the classic roles as operator, landlord and authority, it became clear that in the future the port will be expected to fill a new role as 'community builder' of the community - i.e. to be a mediator to solve structural and systemic problems and to create a win-win situation for the different stakeholders. This new role brings with it the need to evolve from a monopolistic government institution to a stakeholder-driven enterprise. This requires a fundamental change in terms of strategy, processes, cooperation, but also in interpersonal dynamics. To accompany this company-wide cultural transformation, ROI-EFESO supported the Port of Antwerp-Brugges, together with other specialised partners and stakeholders, in solving several challenges: in particular, the realignment of the programme portfolio, the involvement of senior management, targeted improvement initiatives and an overall change management.
ROI-EFESO solution approach
"Leadership Journey" leads to the cultural framework.Co-creation workshops with transversal Extended Leadership Teams (ELT) to define the strategic programme portfolio and governance to determine the priorities of the corporate plan and link them to an overarching and compelling storyline.
"Leadership Journey" where ELT members define and implement the desired cultural framework in sprints (strategy cycle process, winning teams, leadership etc.).
Definition, roll-out and follow-up of the company-wide Portfolio Management Office and introduction of the governance of SteerCos and project teams.
Targeted process improvement and change management initiatives in various departments.
Facilitation of Extended Enterprise Workshops to improve collaboration with different stakeholders of the port platform.
First results of the transformation process
Based on the new mission/vision and as a compass for the company, a strategic project portfolio and governance plan were agreed.
Initial results were achieved from the strategic programme projects (business strategy, waterbus, improvement of safety results, etc. ).
First positive business results, e.g. reduction of maintenance times from six months to six weeks. In detail, for example, within budget: reduction of turnaround time (TTR) for "major revisions" of tugs from /- 6 months to /- 10 weeks; reduction of turnaround time for "major planned maintenance" from /- 6 weeks to /- 3 weeks; faster response to and handling of breakdowns through clarification of roles and responsibilities and leaner processes.
Promising pilot projects for cooperation with different stakeholders (shippers, forwarders, inward shippers, ...).
Improved management and operational practices during "high impact moments" in line with the desired culture.