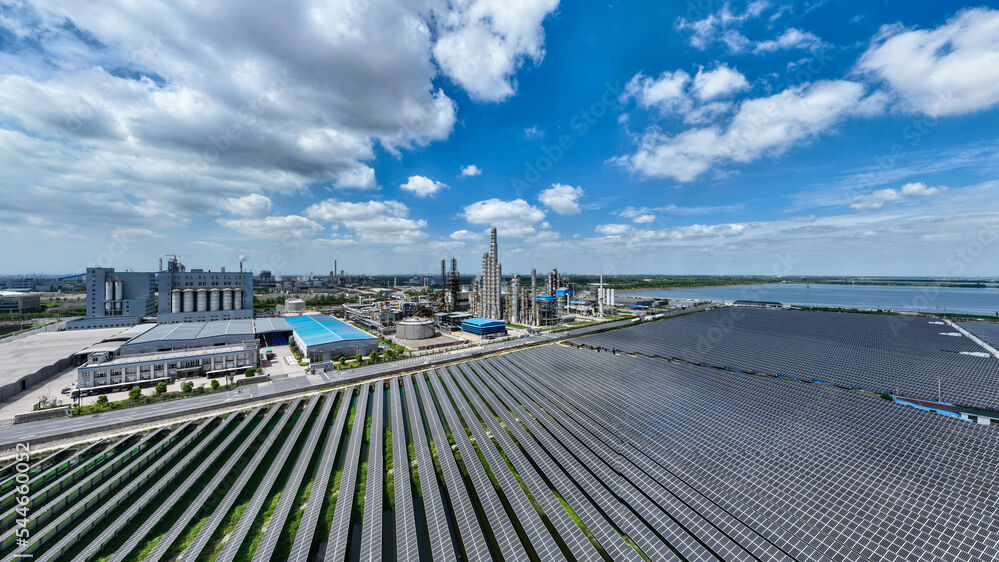 Breakthrough innovation for greater sustainability
How a chemical company is breaking new ground on the road to climate neutrality.
To realize emissions reductions on the scale required to meet EU climate targets, incremental improvements are often no longer enough. Instead, business and government must find new approaches to achieve leapfrog improvements. This challenge was also faced by a chemical company that has set itself the goal of becoming climate neutral by 2050. Together with ROI-EFESO, it developed a comprehensive sustainability roadmap that, on the one hand, drove the sustainable transformation of its existing business model and, on the other, provided new impetus for disruptive measures to achieve its own sustainability goals.
Chemical company on the way to climate neutrality
Growing requirements in the chemical industry
The customer, a leading global manufacturer of basic chemicals, is facing a wide range of challenges in its core business: rising costs for energy and CO2 certificates, increasing regulatory requirements and growing customer expectations of a sustainable supply chain are increasing the pressure to address the issue of sustainability. To meet the new requirements and position itself competitively in the long term, the company has launched a transformation program with ambitious targets: By 2030, 30 percent of climate-damaging greenhouse gases are to be avoided. By 2050, the company aims to be climate neutral. To achieve the goals it has set itself, the company is looking for ways to effectively reduce emissions of climate-damaging greenhouse gases and resource consumption. However, initial forecasts show that conventional approaches and step-by-step optimization measures within the existing setup will not suffice. Rather, new, disruptive approaches beyond the existing business model must be found.
Scenario-based procedure to reduce strategic uncertainty
To this end, the consultants of ROI-EFESO first identified external drivers that influence the achievement of sustainability goals and thus have an impact on corporate strategy as part of a workshop-based approach together with the client. These were then weighted, assigned to different clusters and their mutual influence evaluated. For the clusters with the greatest expected influence, the project team then developed scenarios in which different forecasts for the individual drivers were taken into account, such as different price developments for individual raw materials. A self-developed data model was then used to determine the effects of these scenarios and the influencing factors they contain on selected key figures, such as sales development.
In this way, a comprehensive picture of potential sustainability drivers and their impact on greenhouse gas emissions and production conditions on site was created. On the one hand, this transparency enabled the derivation of concrete initiatives to achieve sustainability goals, such as an alternative power plant concept. On the other hand, the analysis showed that conventional projects to increase energy efficiency with a simultaneous increase in production volumes are not sufficient to achieve the savings targets by 2030.
Securing sustainable growth with breakthrough innovations
To still achieve the CO2 reduction targets it had set itself and at the same time realize sustainable growth, ROI-EFESO initiated a second project strand together with the customer - with the aim of supporting non-linear breakthrough innovations in the field of sustainability. In doing so, the project team relied on a cross-functional co-creation approach to develop ideas that deliberately challenge the status quo and identify new ways to reduce emissions beyond the existing product portfolio and business model. Seven promising initiatives in the areas of "Sustainable Products," "Circular Economy," and "Industrial Ecosystems" emerged from an initial set of nearly 200 ideas, which were first clustered in several rounds of workshops and then evaluated in terms of feasibility, financial outlay, and expected outcome.
Success factors for an effective realignment
In order to arrive at a resilient sustainability roadmap in the client's dynamic environment, which was influenced by a wide range of external factors, three aspects were critical to success:
Viable sustainability strategies require a holistic perspective. In the project context, this meant on the one hand that all potentially relevant influencing factors had to be included in the consideration, from the products to the energy supply to the expected customer needs. Secondly, their interdependencies had to be taken into account.
The sustainable realignment of one's own business in such an energy-intensive sector as the chemical industry requires initiatives that go far beyond conventional energy efficiency measures. Against this background, arriving at a viable roadmap requires, on the one hand, a willingness to question almost all areas of entrepreneurial activity and, on the other hand, a methodical approach that effectively supports and accompanies this realignment.
In order to derive an implementable roadmap from the multitude of influencing factors and possible approaches to emissions reduction, it was necessary to develop resilient methods and transparent criteria for evaluating and prioritizing measures. Different scenarios for the development of the various influencing factors helped to overcome planning uncertainties.
Holistic support from the target image to the implementation roadmap
ROI-EFESO took a holistic approach to supporting the customer in the sustainable realignment of its strategy - from the initial target picture to the identification and evaluation of possible influencing factors and measures to the derivation of a concrete sustainability roadmap for the coming years. By developing resilient scenarios and clear evaluation criteria, the project team reduced the client's strategic uncertainty and made a substantial contribution to securing competitiveness in a challenging industry environment.
Teasertext für die Preview:
In order to achieve the self-imposed goal of being climate-neutral by 2050, a manufacturer of basic chemicals has to put its entire business model to the test. ROI-EFESO supported the client with robust scenario planning to develop a sustainability roadmap that enables sustainable growth in a challenging industry environment.