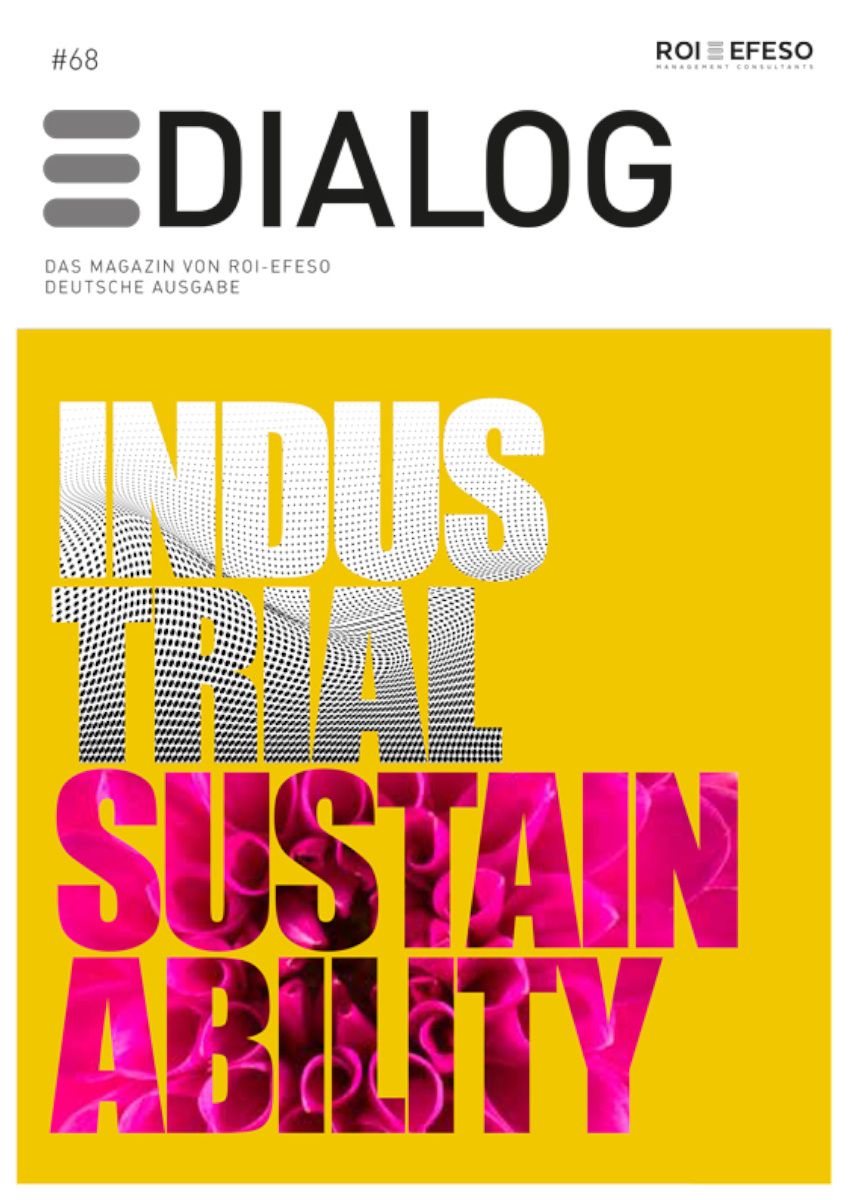 DIALOG Issue 68
INDUSTRIAL SUSTAINABILITY – Five key aspects of Industrial Sustainability
zur Ausgabe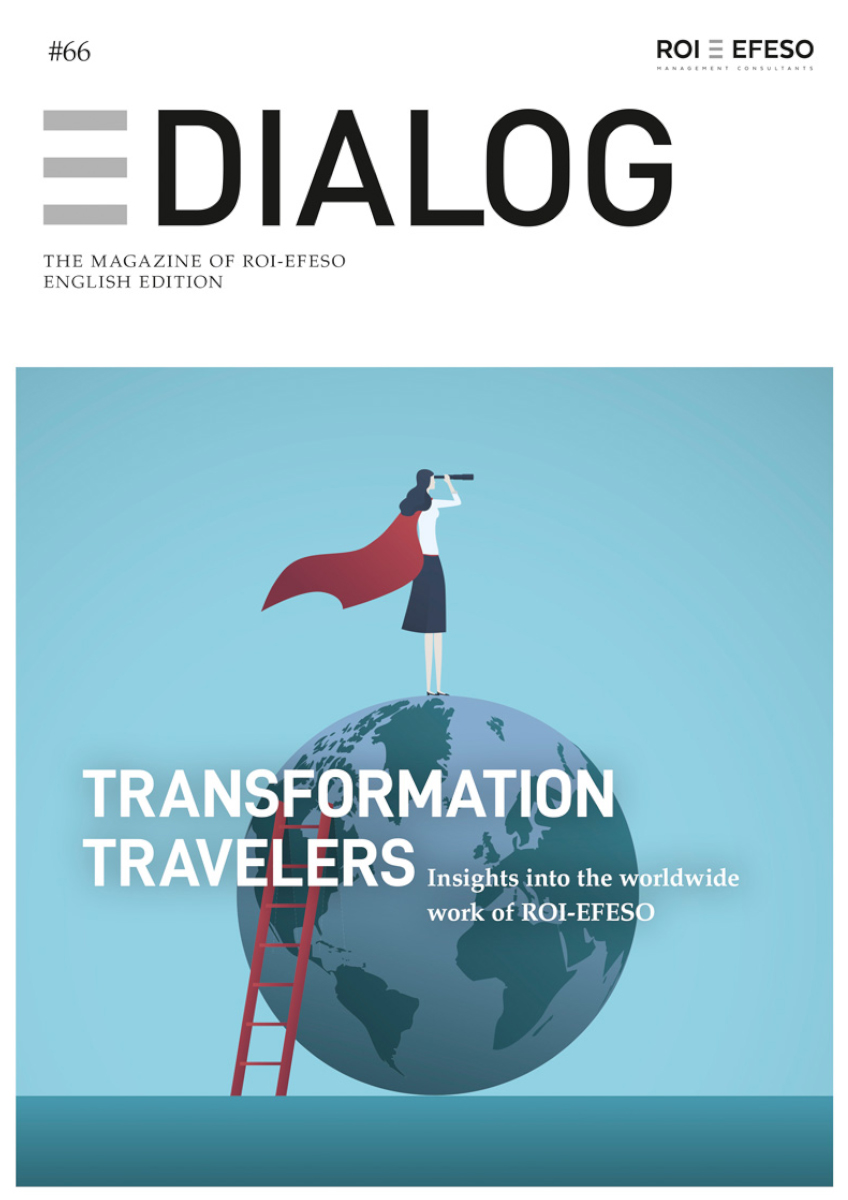 DIALOG Issue 66
TRANSFORMATION TRAVELERS – Insights into the worldwide work of ROI-EFESO
zur Ausgabe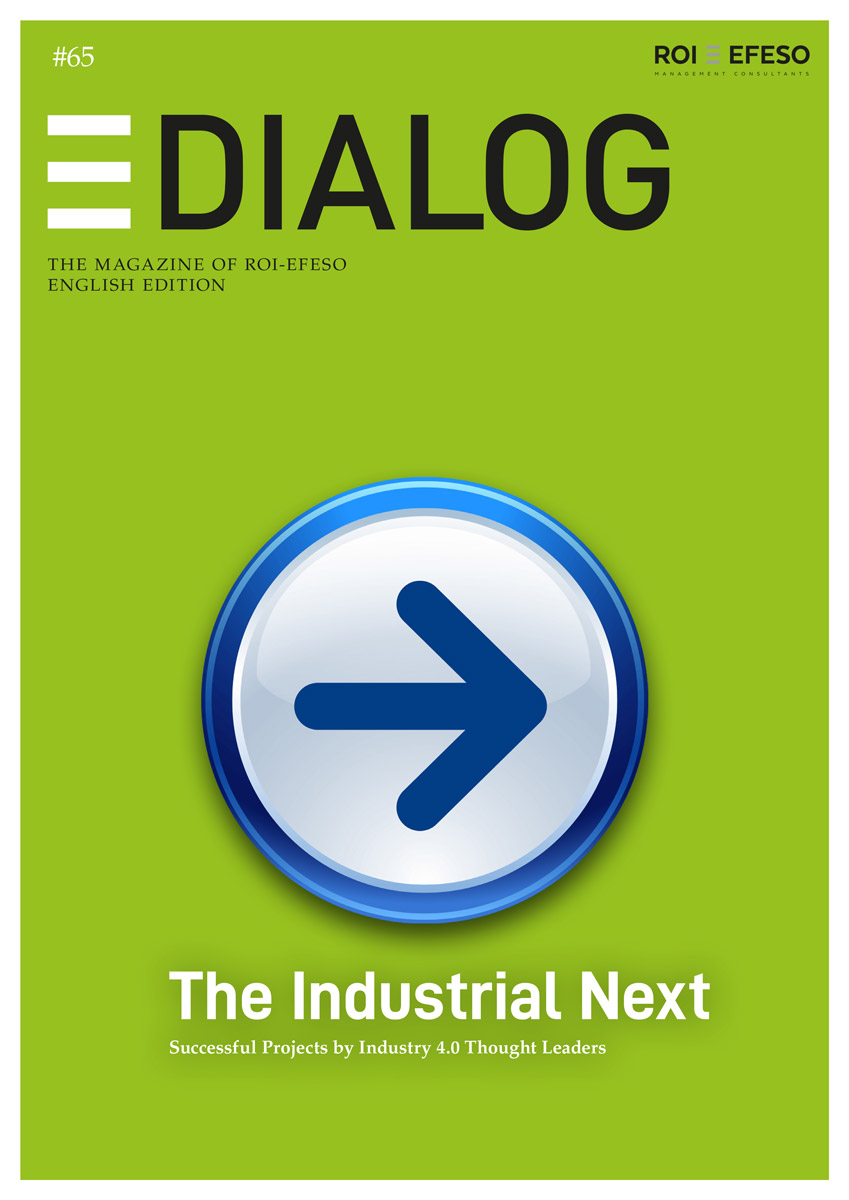 DIALOG Issue 65
THE INDUSTRIAL NEXT – Successful Projects by Industry 4.0 Thought Leaders
zur Ausgabe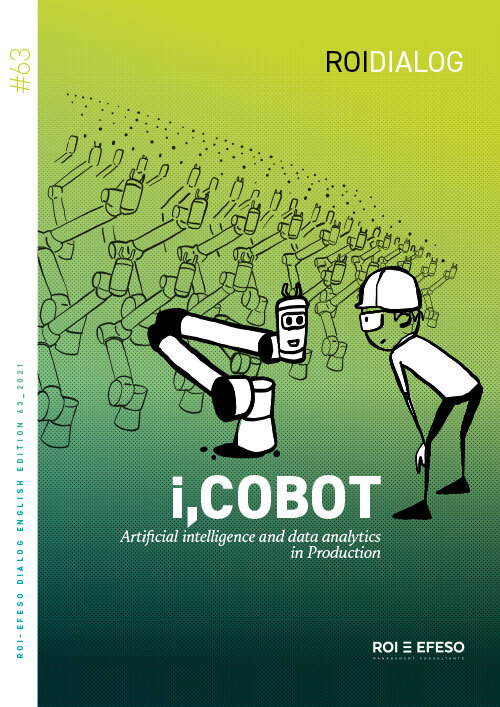 ROI DIALOG Issue 63
i,COBOT – Artificial intelligence and data analytics in Production
Industrial digitalisation is entering a new phase of pragmatism.
zur Ausgabe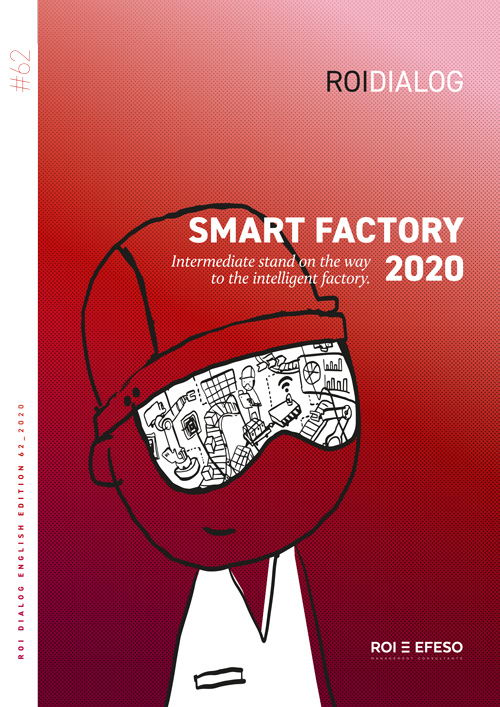 ROI DIALOG Issue 62
SMART FACTORY 2020 – Intermediate stand on the way to the intelligent factory.
zur Ausgabe
ROI DIALOG Issue 61
REINVENTING R&D - From product to solution development
The increasing share of software in a large number of industrial products poses completely new challenges for development departments. R&D has to reinvent itself in order to successfully merge the various development strands of smart products.
zur Ausgabe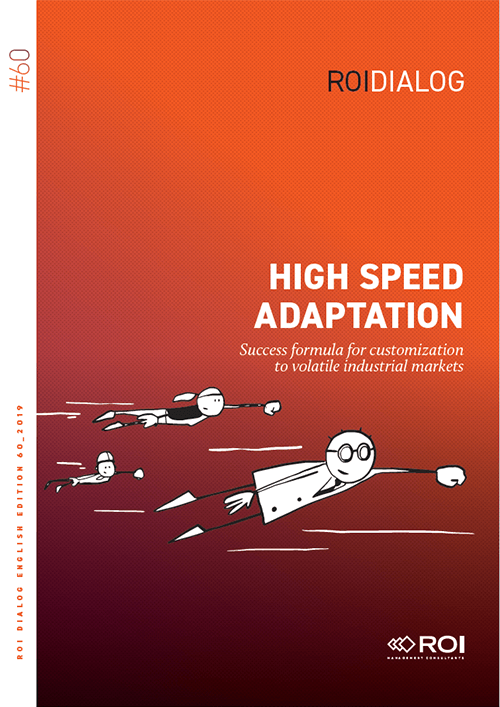 ROI DIALOG issue 60
HIGH SPEED ADAPTATION – Success formula for customization to volatile industrial markets
zur Ausgabe
ROI DIALOG issue 59
LEAN´S LAST RACE - The way to the next evolution stage in Lean Management
Is the age of lean production over? Automation and Industry 4.0 have completely changed the conditions of production. What role does Lean Management still play in this new age of production? Find out about it!
zur Ausgabe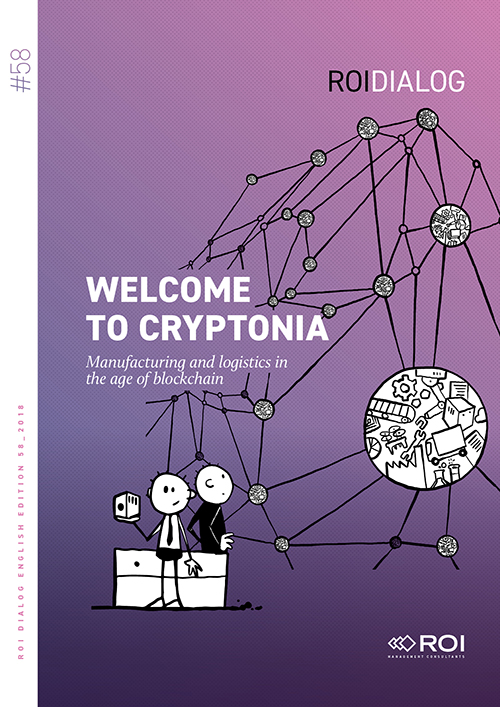 ROI DIALOG Issue 58
WELCOME TO CRYPTONIA - Manufacturing and logistics in the age of blockchain
Traceability of goods and processes, management of machine parks with smart contracts or protection of intellectual property with forgery-proof certificates: Blockchain technology heralds a new era of global manufacturing. Be there!
zur Ausgabe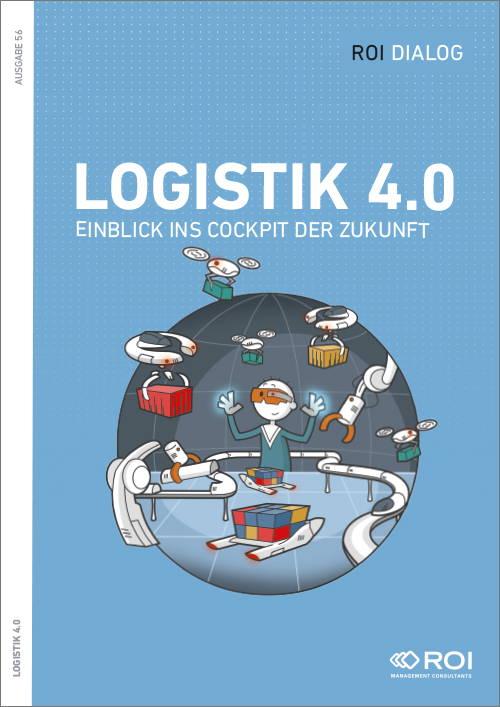 ROI DIALOG Issue 56
LOGISTICS 4.0 – Insight into the cockpit of the future
Logistics means movement. Stocks, border fences and media discontinuities are a thing of the past. But how does a supply chain work when there are no more warehouses or central control units? Join us on our journey to the stations of Logistics 4.0.
zur Ausgabe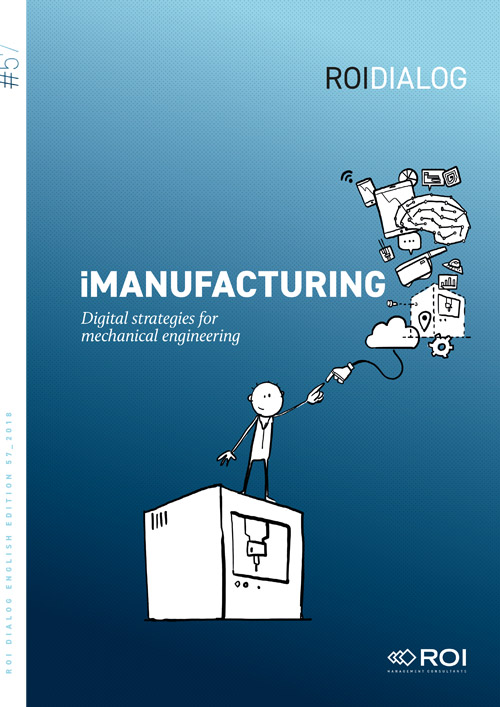 ROI DIALOG Issue 57
iManufacturing - Digital strategies for mechanical engineering
Despite record sales in the German plant and mechanical engineering sector, the growth prospects in the core business are moderate. New solution approaches are needed to counteract this trend.
zur Ausgabe