Global network and site planning
Global network and site planning
Global logistics networks are highly complex structures. These networks, often created historically or as a result of takeovers and mergers, are rarely optimally aligned with the company's strategy. In addition, the diverse framework conditions are constantly changing. Political decisions, as well as the strategies and location decisions of competitors, customers and suppliers, can exert massive influence on a company's own network.
Companies must therefore be in a position to identify relevant developments at an early stage and react with flexible adjustments to their own network - for example, by changing locations, adapting the procurement and distribution organization, or reorganizing the supplier portfolio. In order for these decisions to be made quickly and effectively, the global location structure and the allocation of products, technologies and investments must be continuously reviewed. In addition, the relationship between central governance and local autonomy must be constantly rebalanced and adapted to changing conditions. The following key questions must be answered:
Which production and distribution locations are optimal, how are they networked and how can economies of scale be exploited?
Which procurement clusters and centers make sense, today and in the future?
Which transport routes and carriers are used?
To what extent is vertical integration taking place in the supply chain and what are the consequences in terms of make-or-buy decisions?
How can regions with a comparatively low cost level of production factors be integrated into the supply chain, taking into account benefits and risks?
How are development and production contents distributed correctly?
What is the ideal footprint of the locations, what organizational and technological competencies and resources are available there and what products are produced where?
How can a comprehensive, multidisciplinary trend and risk monitoring system be established?
Can currency effects be reduced?
Are the effects of the company's own value chains on CO2 emissions sufficiently taken into account?
Have your global logistics networks been examined from a sustainability perspective? What impact do they have on the environment?
How decentralised can your supply chains be set up to contribute to reducing environmental impact?
The consultants of ROI-EFESO have extensive expertise and many years of experience in building international networks and in the introduction of cross-location, adaptive manufacturing, development and distribution systems.
The network planning and footprint projects of our customers have taken us to more than 40 countries around the globe. Because wherever you want to build your future, you can count on ROI-EFESO's experience. We combine comprehensive knowledge of local structures, geopolitical, economic, socio-demographic and logistical conditions with strong local implementation expertise. When setting up and optimizing international development and manufacturing networks, we ensure the effective adaptation of best practices on topics such as Lean, Industry 4.0, OPEX and quality management to local conditions. ROI-EFESO consultants with many years of experience in the region and comprehensive industry and management know-how ensure efficiency and security in all project phases. A comprehensive database and simulation tools ensure unbeatable efficiency in our approach.
Global Manufacturing Footprint
The central task within the scope of Global Manufacturing Footprint projects is the optimal alignment of manufacturing and logistics networks. Key project objectives include supporting a growth strategy, increasing capacity utilization at individual locations, reducing "parts tourism" and supply chain costs, increasing delivery time and speed, meeting political requirements and increasing resilience to currency and market fluctuations. The success of footprint initiatives depends on a number of factors that must be balanced individually for each company:
Appropriate depth of value creation and 'make or buy',
Global technology concept and manufacturing standards,
Role and distribution of competencies of the locations,
Global capacity and investment planning,
Balance of global and local sourcing,
Use of country-specific flexibility tools,
Organizational approach with clear central/decentralised allocation of roles,
Homogeneous and lean dimensioning of the organizational units,
Global training and qualification programs.
Not only the extremely complex long-term planning, but also the need for country-specific knowledge, diverse framework conditions, high investments and the complicated balancing of central and local interests make changes in the footprint a sensitive issue. Consistent change management and the involvement of regional stakeholders are just as necessary as strong and globally accepted project management, especially in the design and implementation phase. In the context of footprint projects, many aspects need to be clarified. Among them are
ROI-EFESO in Eastern Europe
The locations in Eastern Europe still offer great potential: Geographical and cultural proximity, a highly qualified workforce and low overall labor costs compared to Western Europe are just some of the factors that make Eastern Europe a strategic factor in the design of global footprint strategies.
At the same time, the growing relevance of Eastern Europe on the industrial maps leads to bottlenecks. In several booming regions, the shortage of qualified workers has reached threatening levels. Successful settlement therefore requires comprehensive knowledge of local structures, an understanding of regional differences within individual countries and sustainable relationships with local decision-makers in business and politics.
The management consultancy ROI-EFESO has extensive and long-standing knowledge of the Eastern European industrial landscape and the technological, economic, political and cultural framework conditions. With our locations in Poland, the Czech Republic, Hungary, Romania and Bulgaria and an experienced team of native-speaking experts, we work on a wide range of issues - from site selection and the establishment of new manufacturing facilities, to the integration of Eastern European locations into global manufacturing networks, to efficiency and quality improvements.
In addition, ROI-EFESO operates a learning factory in Jesenice near Prague, where employees and managers at different hierarchical levels are trained in a practical and application-oriented manner in the use of methods and technologies of Lean Management and Industry 4.0.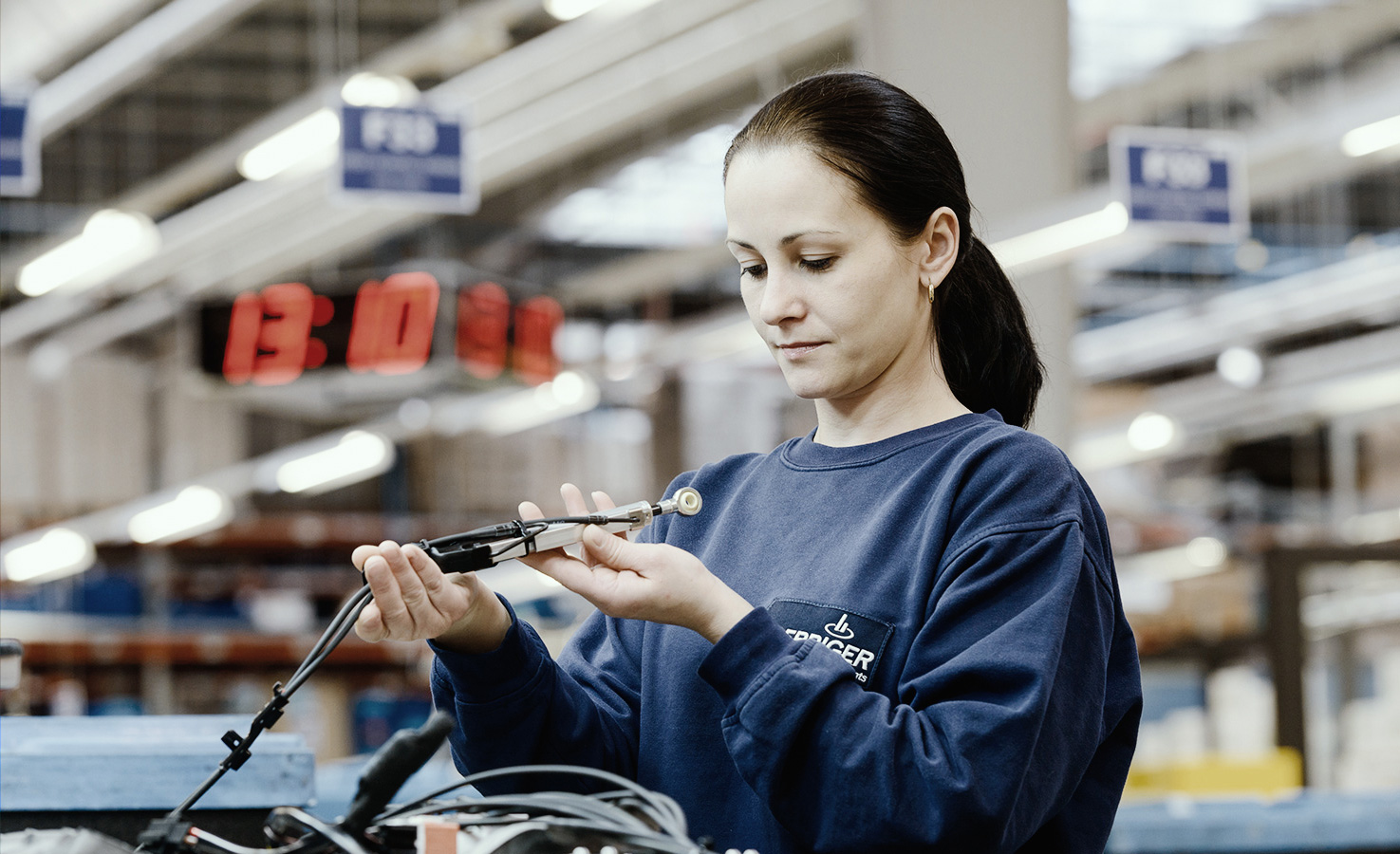 ROI-EFESO in ASIA
Asia is by far the most important global growth region in the coming decades. The People's Republic of China plays a prominent role in this: as a sales market, sourcing, development and manufacturing location, and increasingly as a global hotspot for innovations. The modernization initiatives of the Chinese government, especially the long-term oriented and ambitious industrial policy, are driving the country's transformation to a modern economy and opening up great opportunities for domestic and Western companies.
Digitization plays a special role in this process. Both domestic and Western companies are investing massively in know-how relating to Industry 4.0 and the Internet of Things (IoT) as well as in the development of smart factories. The rapidly growing digital platforms and China's progress in areas such as artificial intelligence also require clear strategic answers from the companies operating in the country. At the same time, China is characterized by unprecedented cultural, technological and economic complexity and enormous dynamism. Rapidly rising labor costs, large regional differences and demanding legal and political structures also pose major challenges for success in the Chinese market.
ROI-EFESO has had its own offices in Beijing, Shanghai and Singapore for many years. We work for leading Chinese companies as well as for the Asian subsidiaries and joint ventures of our European and American customers. With Chinese and Korean expert teams we help to ensure high operational excellence, quality and productivity, transfer strategies, best practices and standards and adapt them to specific local conditions. Our comprehensive know-how in the areas of Industry 4.0, industrial digitalization and digital lean management plays a special role.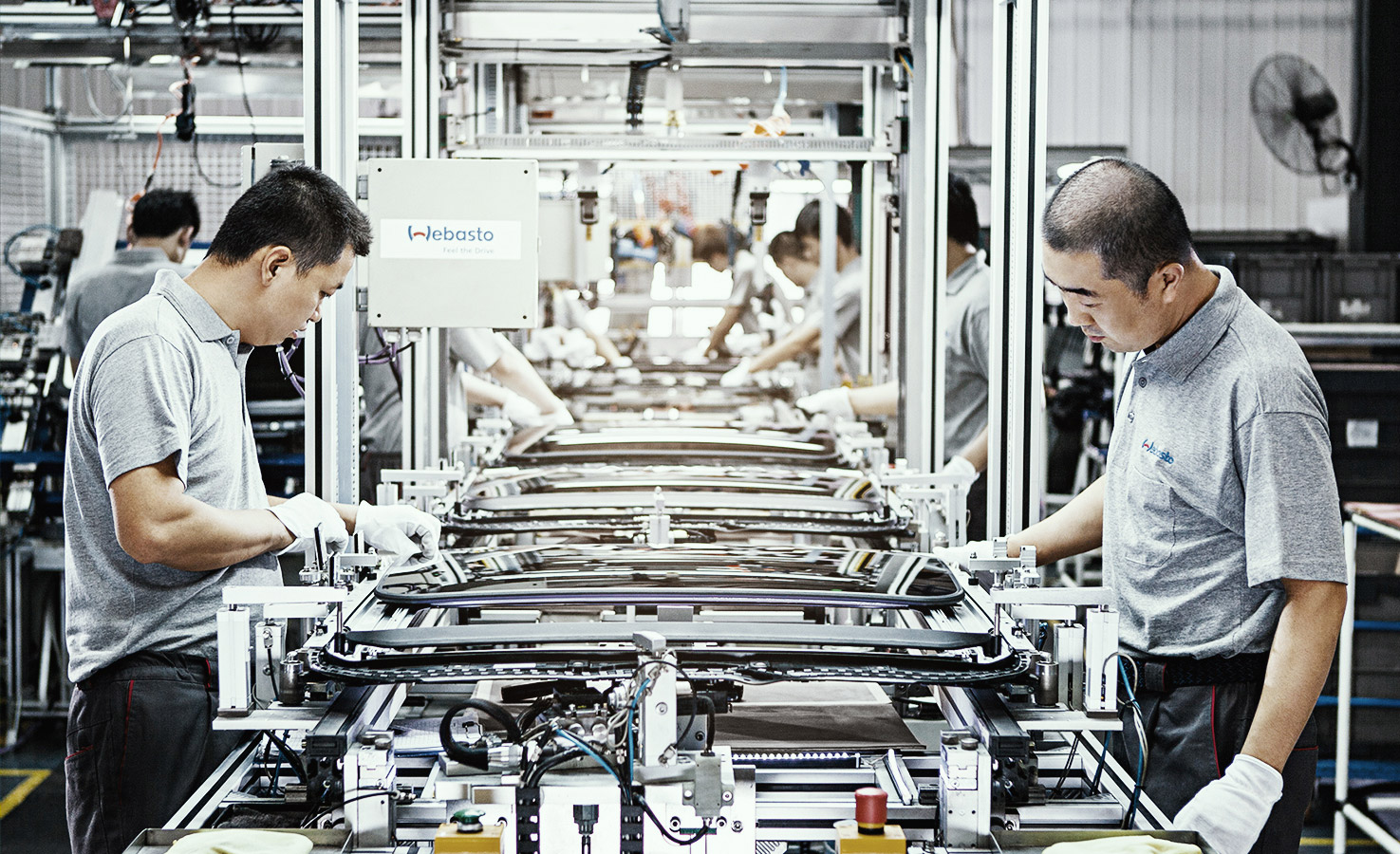 ROI-EFESO in Mexico and Brazil
The countries of Central and South America form an economic area with a population of more than half a billion people, which has a great cultural proximity to Europe, enormous mineral resources and a partly very well developed industrial infrastructure. Mexico and Brazil in particular have consolidated their position as the continent's growth engines in recent decades.
Despite political imponderables, Latin American countries are investing in the industrialization of the region, strengthening local value creation, expanding infrastructure and raising educational standards. This development still opens up opportunities, especially for European industrial companies - but requires a precise knowledge of the local supplier landscape, infrastructural characteristics and cultural specifics. At the same time, comprehensive expertise with regard to the relevant legal and tax regulations is indispensable for building a stable and sustainable basis for long-term presence.
Mexico, which geographically already belongs to North America, plays a special role in this respect. As a tried and tested, low-cost manufacturing location for local, North American and European companies, the country has a hinge function on the continent. The country still has close ties with the USA and Canada and is an integral part of the North American footprint of many manufacturing companies. At the same time, Mexico also offers access to the other Central and South American markets with which it is culturally closely linked. With its offices in Mexico and Brazil and its local teams, the management consultancy ROI-EFESO supports companies on their way to operational excellence and industrial digitization.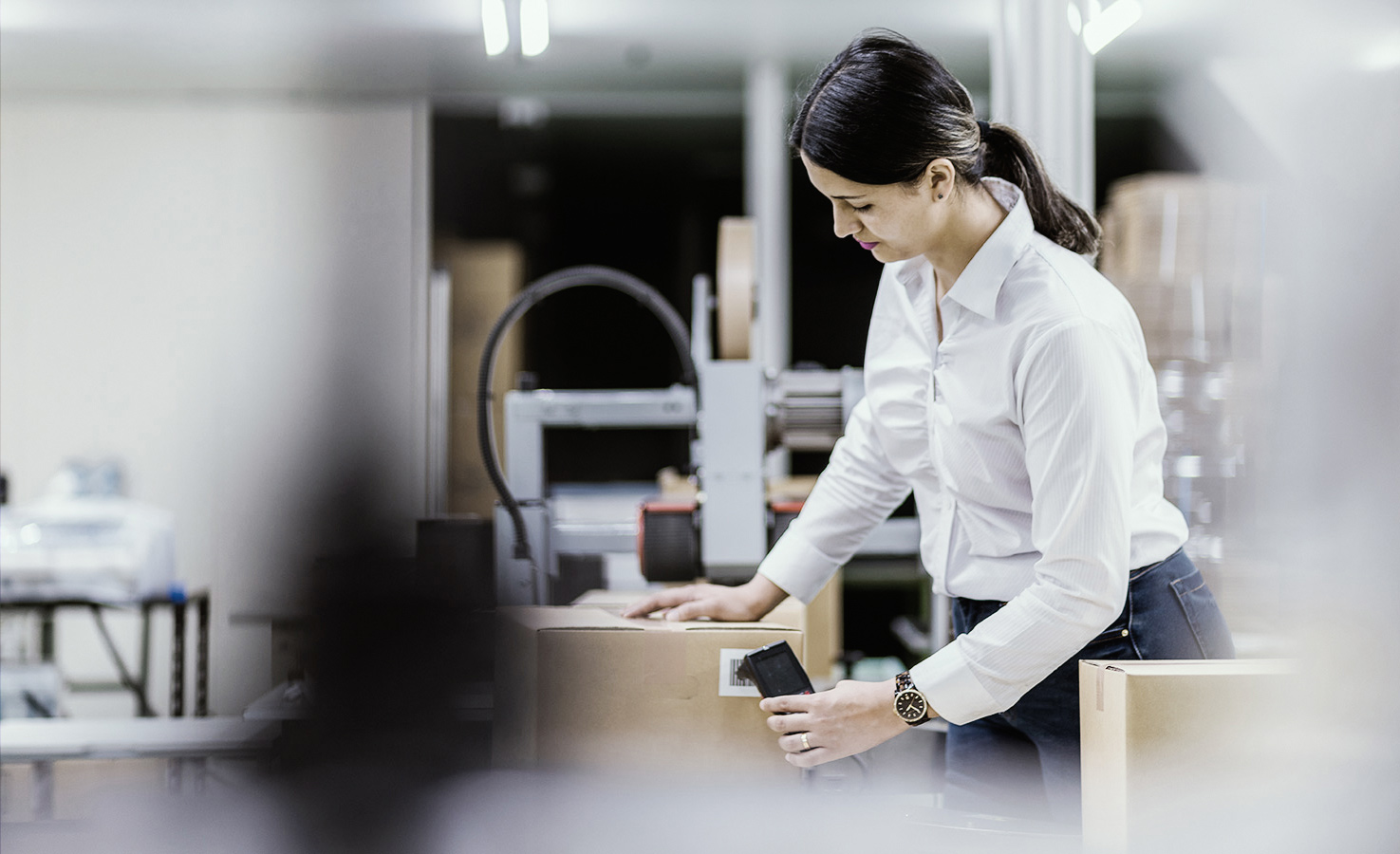 Contact person


Dr. Jörn Grosse-Wilde
Infanteriestraße 11
D-80797 München
Tel.: +49 89 1215 90-0

Send mail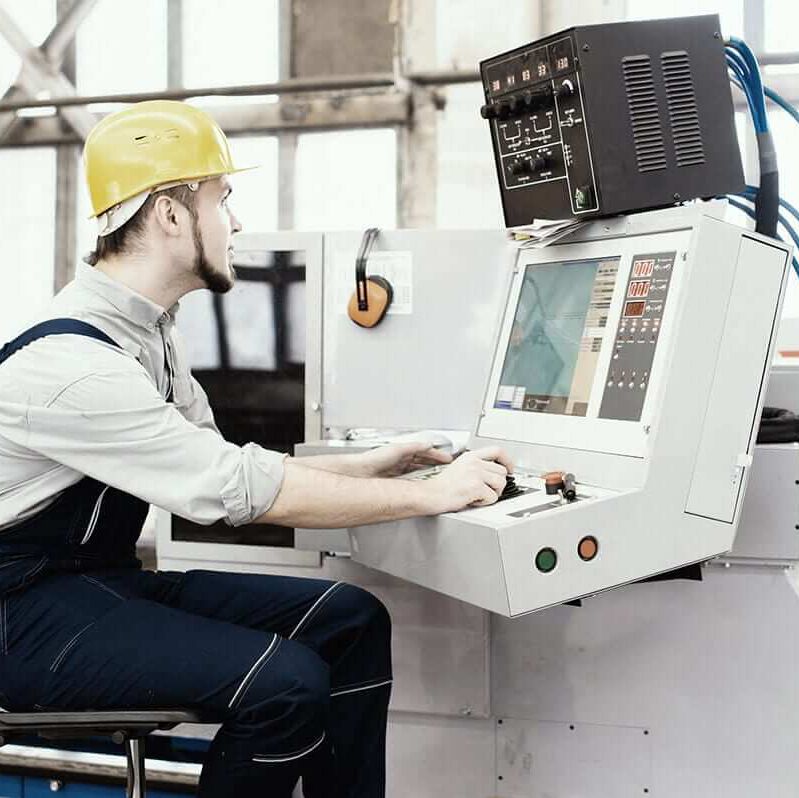 ©SeventyFour/shutterstock.com
Case Study
Operations Footprint: Redesign of the worldwide manufacturing network
Reorganization of the manufacturing landscape: A manufacturer of industrial pumps is pursuing the goal of achieving a new sales growth record within three years. With ROI-EFESO, the mechanical engineering company therefore put the manufacturing footprint of eight locations and subsidiaries in its international production network to the test. Among other things, it analyzed the product groups and segmented the manufacturing landscape.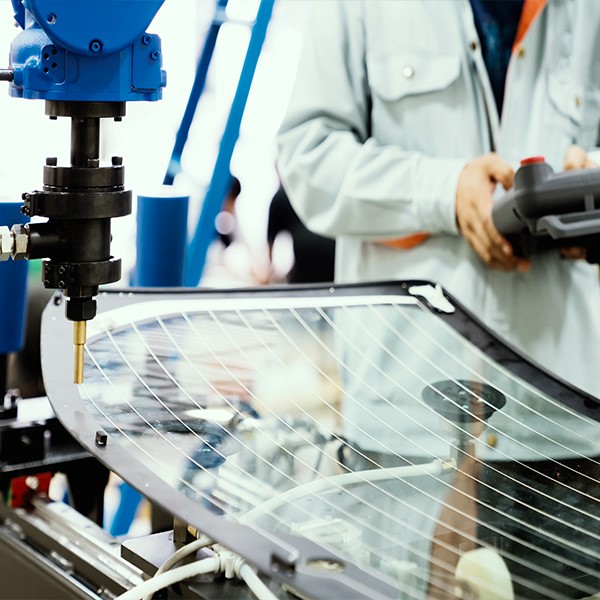 Case Study
Zero-Base Organisation
Champions do not rest contentedly with their success, but always have their sights set on the next milestone. A technology group with around 20,000 employees at over 16 locations worldwide is also orienting itself in the direction of such a "North Star". His starting points: an operational strategy and the initiatives derived from it, which should be implemented at every location in order to make them even more efficient.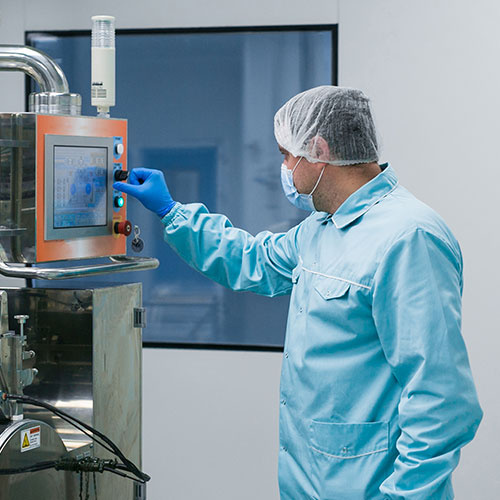 Case Study
Business Operations Strategy: Re-start for production networks
A market leader strengthens its Global Footprint structures. With a turnover of around EUR 10 billion, the company is one of the market leaders in the life science and chemicals sector. After a long period of successful global growth, developments such as tougher competition and shifts in demand between regions are jeopardizing the achievement of the ROCE (return on capital employed) targets.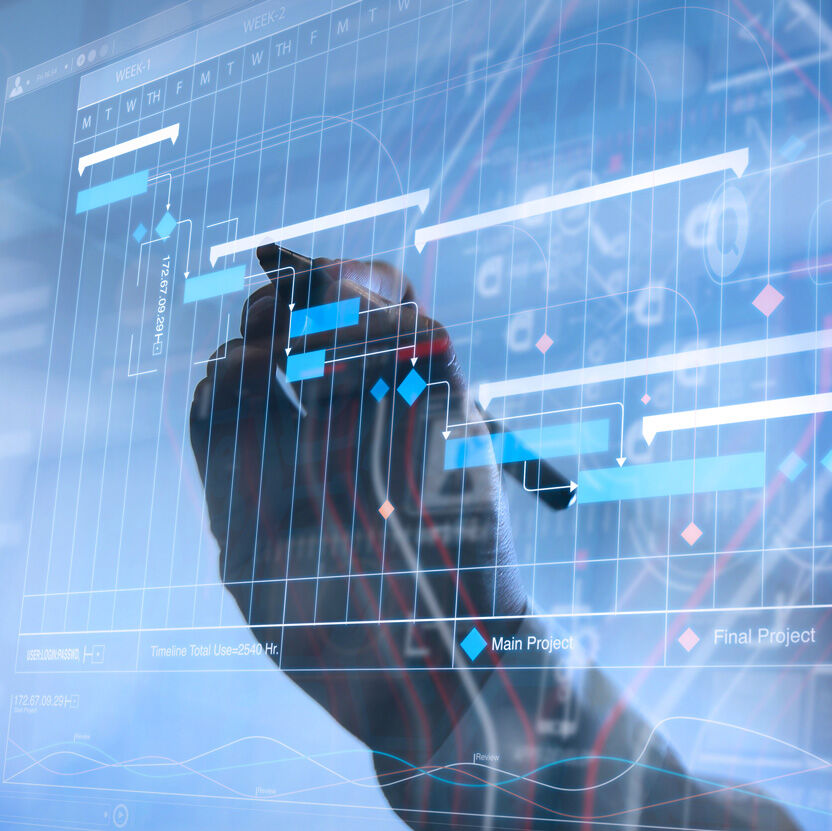 Case Study
Sales and Operations Planning
A wood processing company wanted to improve its planning quality while reducing planning efforts. ROI-EFESO developed a suitable solution concept for an S&OP process based on SAP IBP (Integrated Business Planning), allowing the planning process to be standardized and automated, as well as bring about more flexibility and increasing efficiency. An intensive dry run was carried out in the first stage of the project.