Covid-19 response program
#5
Realign Strategy – Learning from the crisis now and repositioning the company
The corona pandemic highlights the weak points of existing value chains. In order to emerge from the crisis as a more efficient and more resilient company, E2E supply chains have to be re-balanced and "Minimum Viable Processes" that emerged during the crisis have to be established in the organization for the long term. Instead of focusing only on costs, risk considerations will become increasingly important in the post-COVID world, aiming to prepare production and supply chains for various crisis scenarios - be they pandemics, cyber viruses or other situations of threat.
What has to be done now
Give resilience and responsiveness a higher priority in the development of your strategy than before. Strengthen resilience, promptness and flexibility in your supply chain and production network. Depending on sector and individual case, measures include:

Controlling critical production chains by adjusting the depth of in-house production
Consciously building redundancies and reducing risks in the sourcing strategy
Possibly creating value in smaller and more flexible units (does not apply to machinery-intensive production)
Developing flexible production capacities as basis for more variable cost structures

Use digitization as an opportunity to expand your business model. For example by expanding your business model to new sales channels, new services and new products.
Maintain useful aspects of your "Minimum Viable Organization" during the COVID-19 pandemic after the crisis. For example, focus on the essential processes with a reduced organizational effort.
Make your sites or units more adaptable. In principle, the following strategies can be distinguished: Resilient units that can adapt to (rapidly) changing circumstances in the market and environment, or highly specialized (small) units that can be abandoned if need be.
Minimize risks in your supply chain by adjusting your Global Footprint strategy. Possible levers are:

Role, workshare, size and number of plants, for example following the principle "In the region, for the region"
Increasing the adaptability of production in terms of quantity and product mix
Standardized, modular production units with independent pre-production units for increasing flexibility (product mix)
Development of the corresponding organizational structure and control systems: mix of centralized and federal
Avoid single sources within the company or make provisions for quickly setting up a second-source
Low-risk sourcing strategy for becoming less dependent on individual regions
Optimize routes (e.g. redundant routing, avoiding critical hubs)
Add a risk buffer to you stocks
Prepare for faster start-up (e.g. transparent supply chain, use of decoupled / flexible production cells)
Consistent S&OP: Transparency about complete SC & tool for configuring/ simulating/optimizing/controlling scenarios

Do not forget about economic efficiency when considering resilience. The customer has to be willing to pay for the necessary expenditures even in later, "good" times.
Expand online business models
Support and scale services by use of digital assistants (RPA)
Use Advanced Analytics to detect changes and developments in the market at an early stage and react to the predictions (e.g. early alert systems)
Create transparency in the supply chain with management portals for supplier relationship that have (partially) automated sourcing processes
Use Digital Twins in the production and along the entire supply chain in order to simulate ramp-down and ramp-up as control processes, including their effects on sales, production and logistics, and possible measures. In this way, you will be able to intervene in advance.
Achieve a greater transparency in the supply chain and a higher responsiveness by increasing horizontal and vertical integration
Use efficiency increases through digital technologies (e.g. Digital Loss Model) for a flexible and profitable production in high-wage countries
Use advanced manufacturing technologies (higher, yet flexible automation, additive manufacturing enables fast conversion, etc.) to unlock additional potentials for efficiency
Make IT structures more flexible to adapt services to ramp-down and ramp-up scenarios
Re-align your product portfolio to the market needs of the time after Covid-19

Rethink the product management from the perspective of a changed market and reshape it (e.g. by Design Thinking)

Analysis of customer needs after the crisis
Which future products and services can be developed with the available resources?
Shift your products: rapidly gain market shares with post-crisis products

Use a market analysis to identify white spots in your own industry and ecosystem as an opportunity to position yourself in the post-COVID world.
Take advantage of the situation by cleaning out your portfolio to optimize the use of resources and to achieve a short product time-to-market
Use standard components or use preferred commodities instead of in-house developments (reducing the depth of development and value creation)
Increase resilience by diversifying the portfolio (risk spreading)

Adjust the competences of your employees to have more options for action at your disposal in the event of a crisis.

Derive from the target product portfolio and the vertical range of manufacture which competencies need to be available internally and which ones can be outsourced
Check whether the geographical concentration of critical abilities can be avoided
Balance the team formation in a trade-off between social distancing (everybody on their own) and reliability in case of absences (complement each other)

Increase responsiveness of your product development

Continuously modernize the development structures and technologies - especially the structure of collaborations, tools and systems (e.g. PDM/PLM/ALM/...)
Evidence-based management for regular adjustments of the development strategy

Assessment of the current or planned alignment with regard to the ecosystem and risks
Collaborative innovations and platforms
Continuous scenario planning & evaluation of initiatives

Use Lean Startup & Fast Pivoting methods and fast feedback cycles to quickly identify potential new products (avoiding unnecessary resource consumption)
Rapid adaptation and standardization of overarching development processes

Modularize processes
Adjust the Development Value Chain, e.g. employee positions – flexibility of technology

Contingency plans that include the maintenance of emergency support and securing of resources

Increase the efficiency of the development organization, for example by

Enterprise Architecture Management to link processes in business and development

Optimization of the processes and derivation of, e.g., failure scenarios
Increasing the transparency of all organizational areas involved in the development
Make informed decisions based on clear, cross-functional dependencies

Process automation through digitization (e.g. use of analytics systems and AI, automation tools like edge computing) in order to coordinate and accelerate workflows, avoid errors, and to reduce personnel placement where necessary
Strengthen simulation and virtualization to reduce efforts and minimize dependencies on test installation and specific infrastructure.
Create the technical and organizational preconditions (e.g. mobile devices, cloud solutions, security etc.) to purposefully offer remote work and make it attractive (e.g. training of employees, task assignment, office organization, remote workstations, supporting infrastructure in home offices)
Establish a management system for increasingly decentralized organizations (control mechanism, performance tracking, etc.)
Update your leadership model and define the desired behavior for each role in crisis management
Create transparency about skills and competencies, and build redundancies, especially for critical skills
Realign the content, methods and teaching principles of training and further education
Show more consideration for HSE aspects when designing workplaces, e.g. social distance (office & production)
Increase automation of processes (RPA) – also desktop automation (individual automation at the workplace)
ROI-EFESO supports you in the realignment of your E2E supply-chains and in the establishment of reliable "Minimum Viable Processes" in your organization for the long term to proof you for the time after the crisis.
ROI-EFESO
ROI-EFESO supports you in the realignment of your E2E supply chains and the sustainable anchoring of proven "Minimum Viable Processes" in your organization for the time after the crisis.
Your contact persons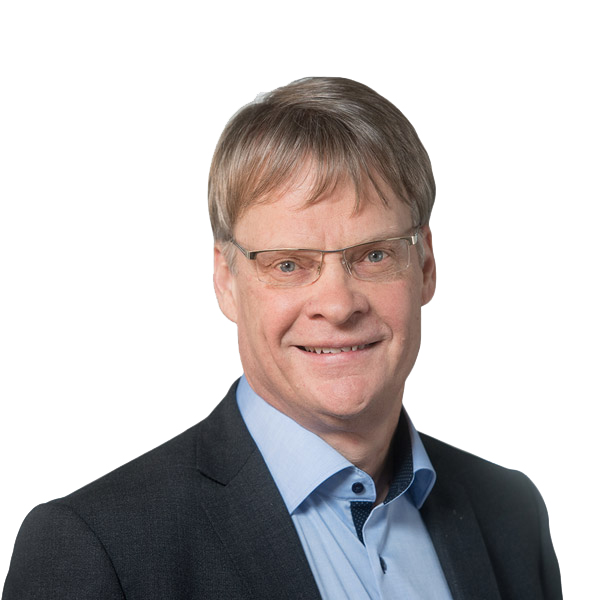 Prof. Dr. Werner Bick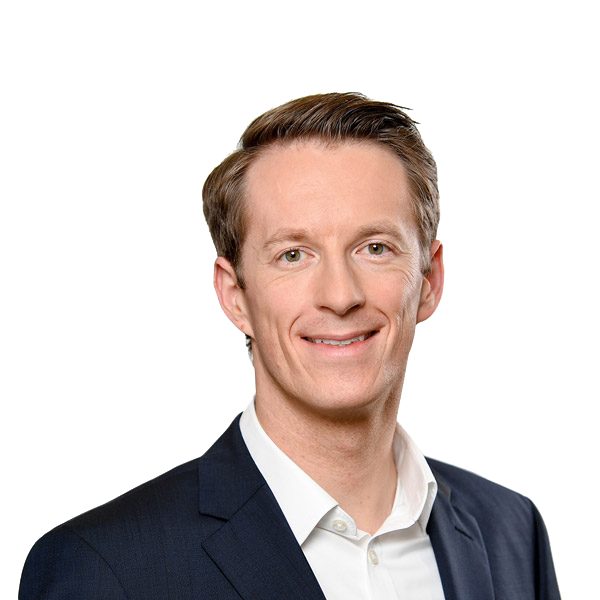 Dr. Robert Schrobenhauser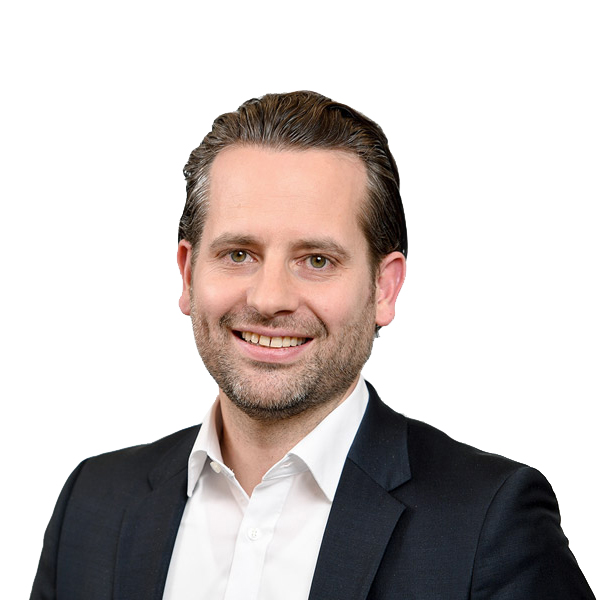 Dr. Kai Magenheimer
Contact
COVID-19 RESPONSE PROGRAM