Offer for individual in-house training and qualification programmes
If you want to qualify a larger group within your company and focus on your specific requirements, ROI is the right partner for you. We develop methodical and content-based in-house training and qualification programs that are optimally tailored to your needs. In addition, on request, we can also carry out and evaluate the training measures. Using selected methods, we also help you to transfer what has been learnt into your daily work routine. In the following, our approach to company-specific training and qualification programs is shown schematically.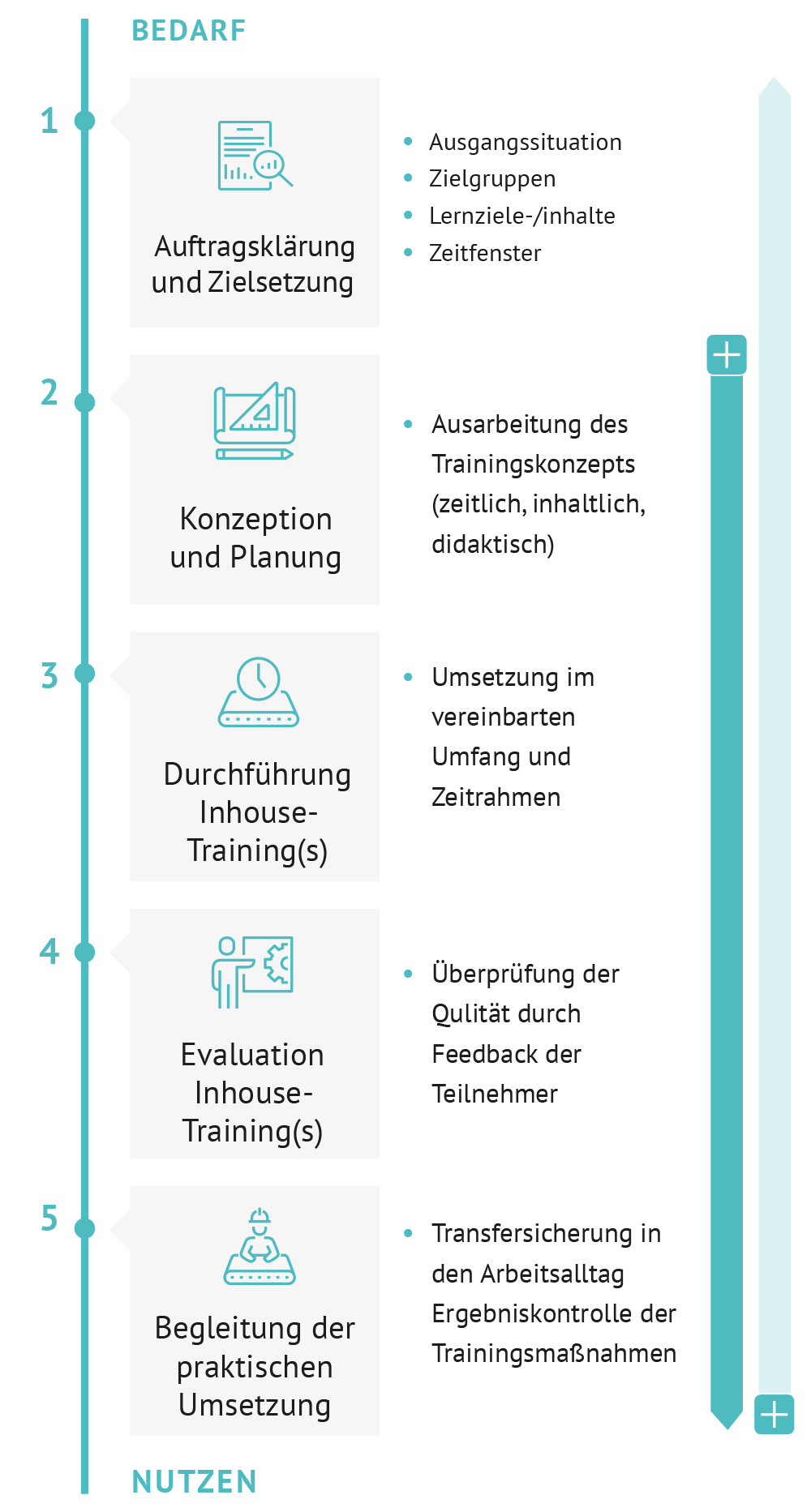 Training modules at a glance

The ROI Learning Campus covers all relevant areas of the value-added chain with its training courses and brings them to maximum performance. Our training courses are goal-oriented, motivating and practical.
Please contact us via training(at)roi.de to find out more about the training courses and customised training packages from the ROI Learning Campus.